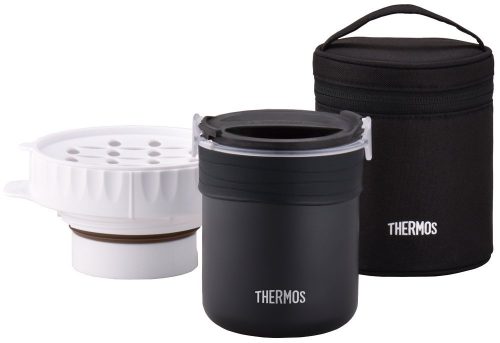 Is this a lunch box or a rice cooker? THERMOS JBS-360BK is a "Lunch Box Where Rice Can Be Cooked"!
Shipping from Japan, this lunch box launched by THERMOS just last year will make packing your own lunch a lot easier! 8 minutes in a microwave oven is all you need to get a serving of hot cooked rice, and you can keep your rice warm at 54 °C or more for more than 6 hours in this lunch box. You can score this magic lunch box from Rakuten.
Sign up with us, and we will bring this to your door through our Japan warehouse!