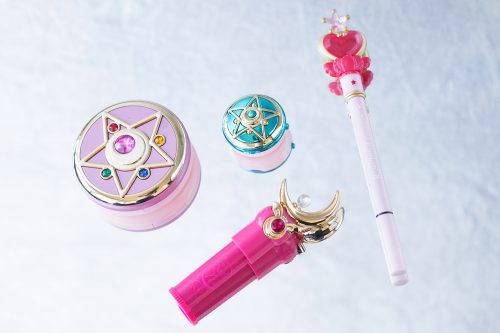 If you are a fan of Sailor Moon fans, don't miss out on the Creer Beaute's Sailor Moon "Miracle Romance" Makeup Collection! Creer Beaute, a popular Japanese beauty label offers various makeup products under this exclusive collection, including lip balm, blush powder, and liquid eyeliner.
Creer Beaute will be launching a new range of lipsticks in June. Inspired by the beloved characters including Sailor Moon, Sailor Venus, Sailor Mercury, Sailor Mars and Sailor Jupiter, the 5-piece "Moisture Rouge" collection sees absolutely beautiful packaging and features each character's symbol on the cap. Shades range from pastel and bright pink, to coral and cherry red. Produced with nourishing ingredients like macadamia seed oil and hyaluronic acid, the lipsticks are not only pigmented but also very mositurizing.
You can shop the full Miracle Romance collection on Creer Beaute's website, so sign up with us and get access to our Japan warehouse for cheaper shipping options!