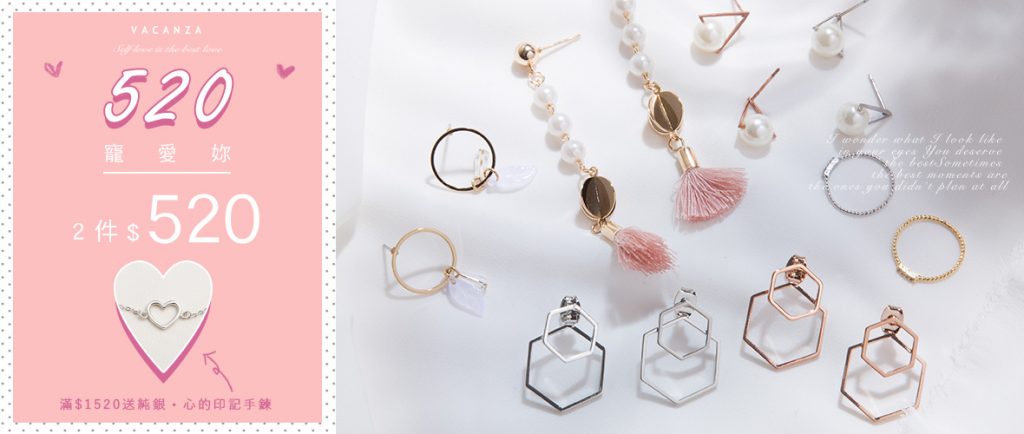 Vacanza is Taiwan's jewelry brand that is the must have accessories range for many teenage girls. Lucky for you, it is now available online and available for you!
They currently have several promotions available right now, but we like this the buy 2 for NTD 520 offer is the best one! Consisting of mainly dainty earrings and rings, any of these would make a great addition to your accessories collection.
Although shipping is available directly to Malaysia, that will set you back an extra NTD200. Domestic shipping is free for orders above NTD 880, so snap this offer and some other accessories to your fancy, and send it to our Taiwan warehouse to make sure that you'll only be charged RM10/lb!