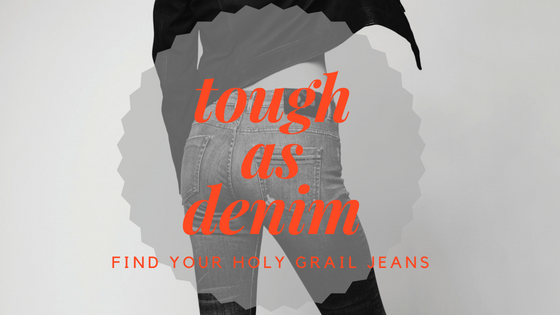 It's quite unimaginable to think that there could be people who have never owned a pair of denim jeans in their lives. Since it's debut to the scene, denim jeans have been considered the most versatile piece of clothing present in any wardrobe. And depending on the wash and cut of the pair you own, it can be worn to many different occasions both casual and formal.
And of course, once you find a pair that fits you like a second skin, it makes you feel like a million bucks. It really doesn't matter what you pair with it, the right pair always flatters your body type. No supermodel body required.
Those of you who are till looking for your holy grail jeans probably think that the usual brands in our malls don't really cut it, they either don't have the cut you need and want, they feel uncomfortable, or the quality just doesn't last very long. Then it'll be a relief to know that there are plenty of denim brands outside of Malaysia that offer a wider range of fits and styles.
THE SKINNY ON SKINNY JEANS
Don't let the name fool you. You'd be more than surprised that most skinny jeans, or cigarette jeans, tend to suit most body types. It doesn't matter if you're truly skinny, or someone with more hips to love, most of the time if the fabric of the denim is soft and have enough stretch it'll work like body shapers. When we saw these particular high-rise skinny jeans from Madewell, we fell in love with the light blue wash that sends casual weekend groovy vibes (very California dreaming), and the detail of the button front that will help balance out the cut. And to save more money, join the Madewell Insider loyalty programme and get free shipping within the US (no need for minimum spend), and get BuyandShip to send it to you for cheaper shipping!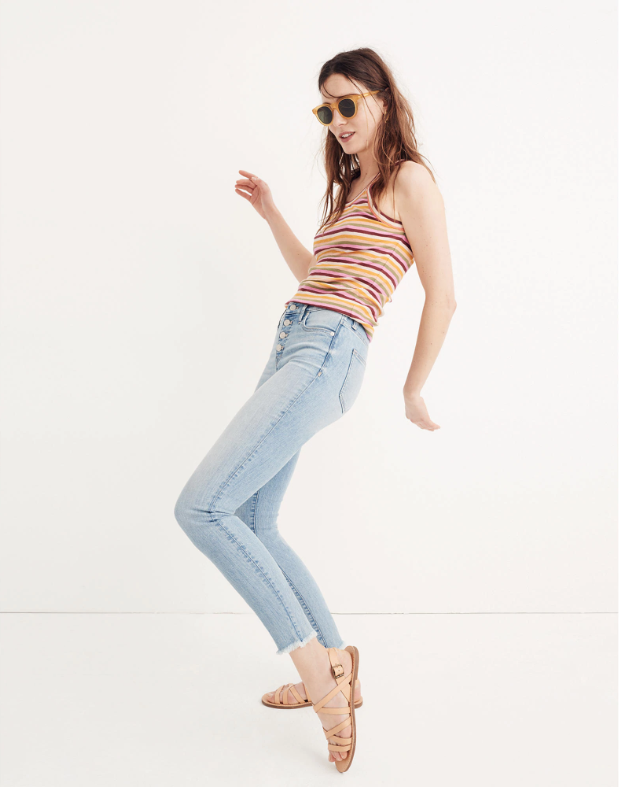 LAVENDER FIELDS FOREVER
Whoever said denim has to only be blue may be slightly lacking in the imagination department. Denim, while first thought to be a piece of clothing invented for the rugged and tough, have gone through several fashion revolutions and has since been reinvented for the fairer sex while still retaining the original durability. One such pair that brings together both the hard and soft elements in functionality and design would be these lavender raw hem crop jeans from Paige. The beauty of crop jeans is that they will probably suit the Asian height and stature pretty well, so you won't have to be worried about cutting inches of fabric off your jeans. The soft lavender colour is too pretty, and the super soft denim would make you feel totally feel light and airy enough in our hot weather.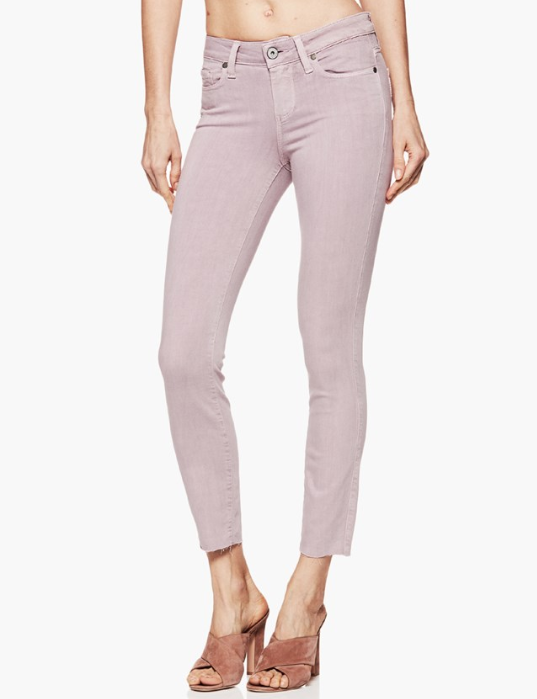 TAKE IT TO THE STREETS
If the sound of tight fitting jeans doesn't really inspire thoughts of comfort to you, then you might be more interested in a cut of denim in a more relaxed fit. Current fashion trends have seen people pairing more vintage styled blouses, or even the Parisian fit tops, with a slouchier style of wide legged pants. It's a fashion style a little reminiscent of the 90s, but with a fresher update. Achieve the look with these vintage styled high-rise wide Jeanne jeans from M.I.H. We actually are very taken with the simplistic styling on the model on the website, with that striped top and simple white sneakers, proving you don't necessarily have to be loud to stand out. Get an even stronger blast from the past and make a statement matching these jeans with some baggy vintage graphic T-shirts like Peanuts or Garfield.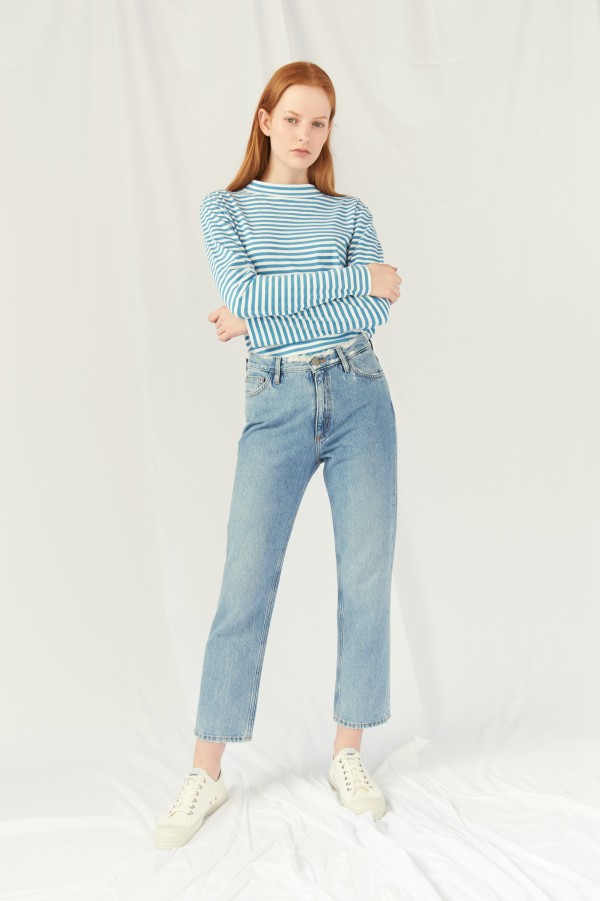 HAVING A FLING
Maybe we've all been conditioned by Hollywood, but there's something sexy about wearing an item of clothing from the boyfriend. Perhaps it's the idea of familiarity and intimacy that sharing clothes seem to suggest. Or perhaps it's just the appeal of looking really chilled, relaxed, and having your guard down. In the same vein, it's also fascinating to note that there is an item of clothing called "Boyfriend Jeans", a cut that has been perfected by denim brand Current/Elliott. Out of all the jeans that sport this slouchy laidback cut, we chose a The Fling Relaxed Jeans, which comes with this tattered distressed style that is not only current, but can be worn either to the ankle or rolled up for a cropped effect. Pair it with a relaxed long Tee with either low heels or chucks, perfect for those minimal effort "I just woke up like this" OOTD shot for Instagram.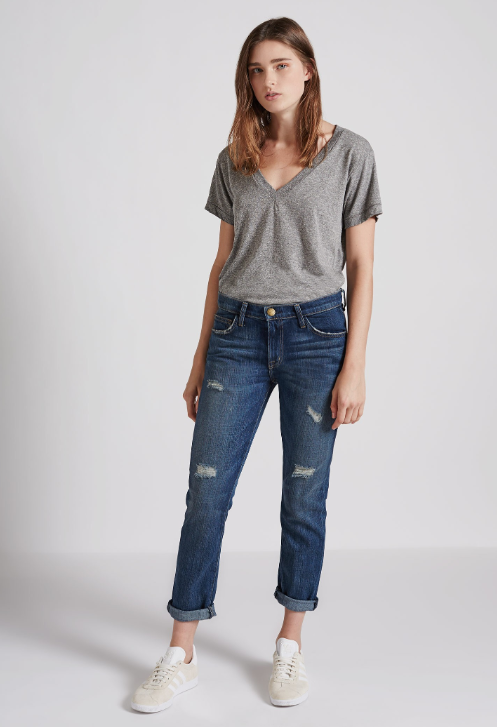 SPLITTING FLARES OVER THIS
One of the cuts that has been considered an icon in fashion history is bell-bottomed jeans. There has to be something about this particular item of clothing that makes the designers bring it back every fashion cycle. Remember the days when bigger really is better? For the diameter of your flared jeans that is. You may not think to pair flared jeans with a-go-go platform boots anymore just like people don't go to the disco anymore, but we are pretty sure denims like these Super High Rise Adeline Split Flares by 3X1 can be used to make a whole new kind of fashion statement. With side splits all the way to the knee, it's the something unexpected that will catch any passerby's eyes. And who knows, it could be the perfect jeans that you can show off your funky gladiators in. And if you still want to bring back the a-go-go boots, go ahead, we wouldn't judge.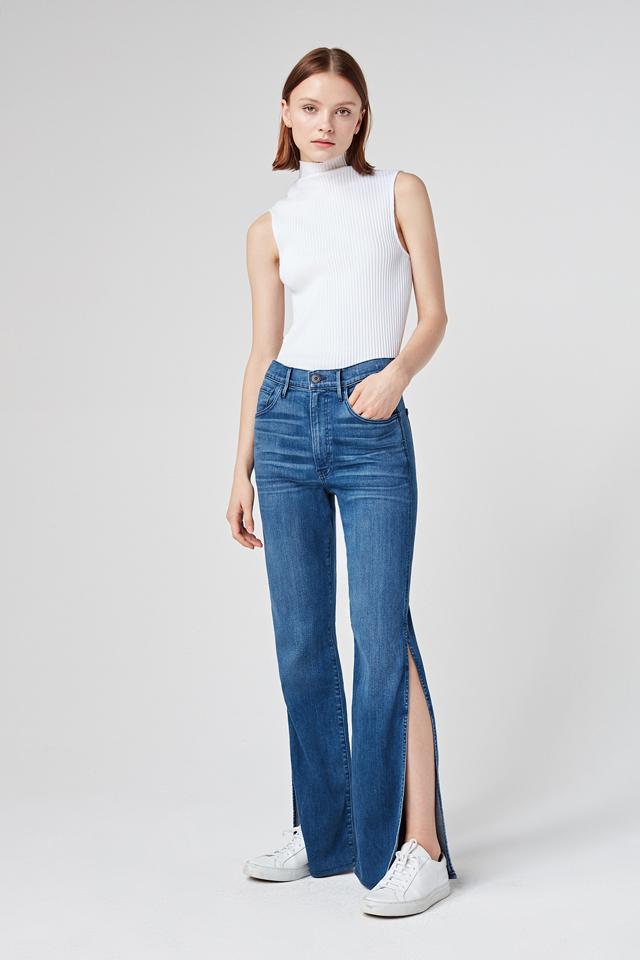 So what do you think? Have we covered all the bases for your denim shopping?
If you do get any of these do let us know! We definitely want to see you in them!