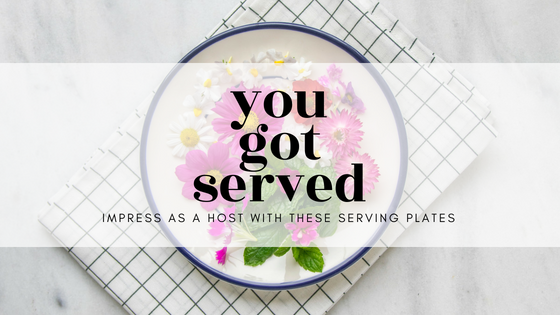 Some of us at BuyandShip are really looking forward to this Hari Raya. There's just such an overlying feeling of joy and anticipation that comes with countdown down and festivities for the Raya season.
By now, everyone would have already picked out family themed baju and set aside all the matching accessories. Even in the home, everything should have been made spic and span. Maybe a fresh coat of paint would have been applied to the walls or new curtains would have been put up just so that visiting family would be made to feel comfortable and welcome.
And let's not forget about the food. Food truly is the fuel that brings everyone together, from the homemade pineapple tarts to Nenek's special kueh-kuehs, it's something that everyone gathers around to while catching up or the best conversational starter. So we thought one way on how best to make all the delicious food look even more appealing and impressive would be to get new table or serving ware that helps to elevate the festive mood even more!
Here's a roundup of very pretty tableware to suit any home décor.
MODERN BLUE CHINA
If your style leans towards Japanese design and simplicity, or you are a fan of the locally designed white and blue porcelain plates by Supermama but find the price tag a little too much for something to serve your guests with, then you'd be pleased to find out that the Japanese home and décor store Franc Franc stocks these similarly designed serving plates in a set of four. These plates come in a very unique shape of an eight-sided octagon, and the geometric designs that are printed on them are simple enough so they can go with the rest of your existing serving ware. And correct us if we are wrong but that polka dot design reminds us very much of Yayoi's work!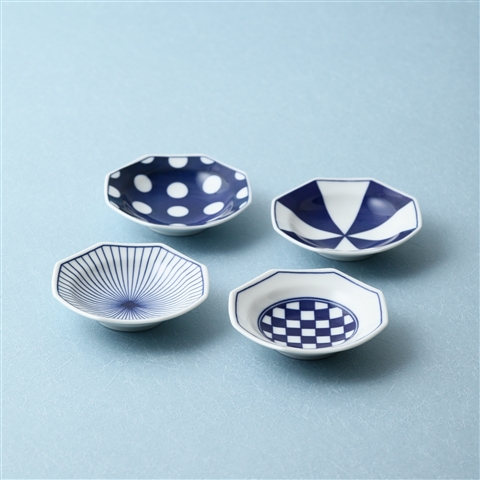 ROYAL KITSCH
The octagon shape is pretty unique huh? We found the shape again but this time on the Anthropologie Home section in a style that couldn't be more different than minimalism. If you're into very English rose inspired home décor design but with a bit of a quirky twist, then you'll love this set of dessert plates designed by artist Lou Rota. The flamingo, lemur, macaw and elephants are hardly animals you'd be able to find in the English countryside, but we love how it sort of pays homage to Victorian times, and we can't help but feel like it's a nod towards the recent film Victoria and Abdul. Now if only we can find a matching tea set to go with it.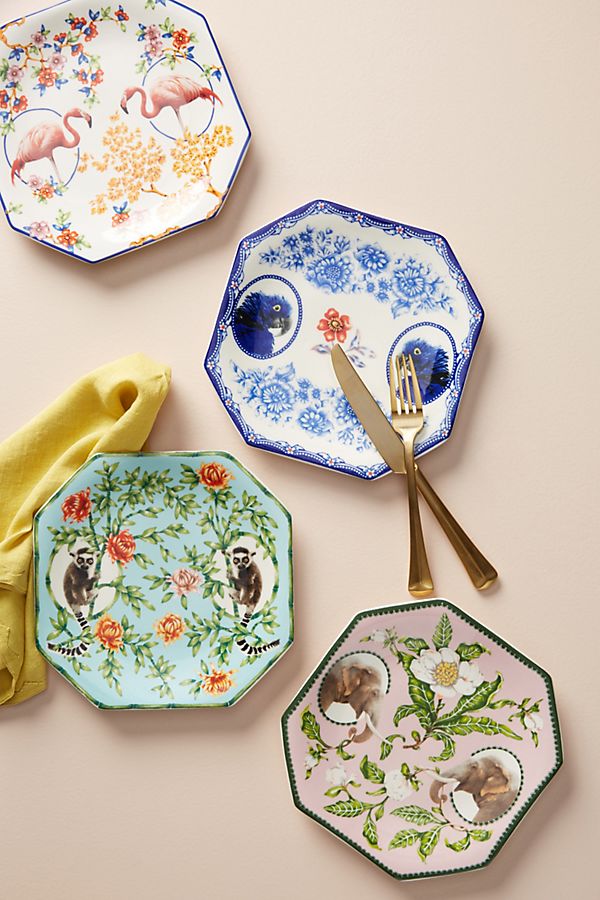 CLAY CREATIONS
Recently, there has been a surge of interest in Singapore when it comes to learning craftsmen skills, be it book-binding, carpentry, and even pottery. It's heartening to know that not only are people more interested in hobbies that may become dying trades soon, but that shoppers are more willing to spend on items that are more unique. When it comes to pottery, it's always lovely to have a statement piece at home, sometimes that's all you need to tie in and elevate the entire design of the room. We always find that Etsy is the best place to look for pieces like that and the intricate work of Element Clay Studio absolutely fits the bill. They take inspiration from nature and this particular bowl is made to look like a geode, perfect as a centerpiece for your dining table.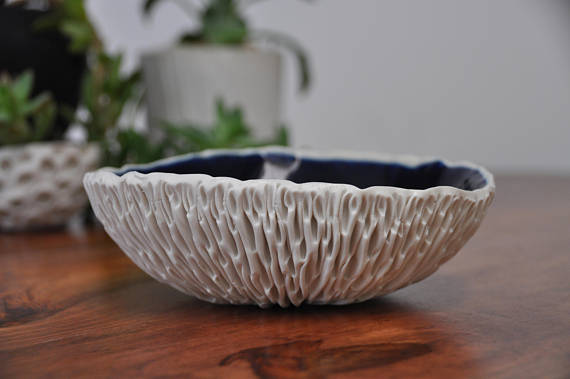 GILDED EDGES
Of course, if you're the type who's always thinking that less truly is more but still would like something a little more than your standard white plates, then you might like this original issue by West Elm as a collaboration with Fishs Eddy. The gilded style of this dinnerware set is pretty reminiscent of the art deco period in New York. We look at it and immediately think it channels some form of The Great Gatsby. But don't worry the designs aren't too traditional and gaudy, instead they tend towards the more modern with some rose gold accents and very tasteful scalloping. These are sold individually so you can have some fun with building your own dining set. The best part is that they are having a sale now!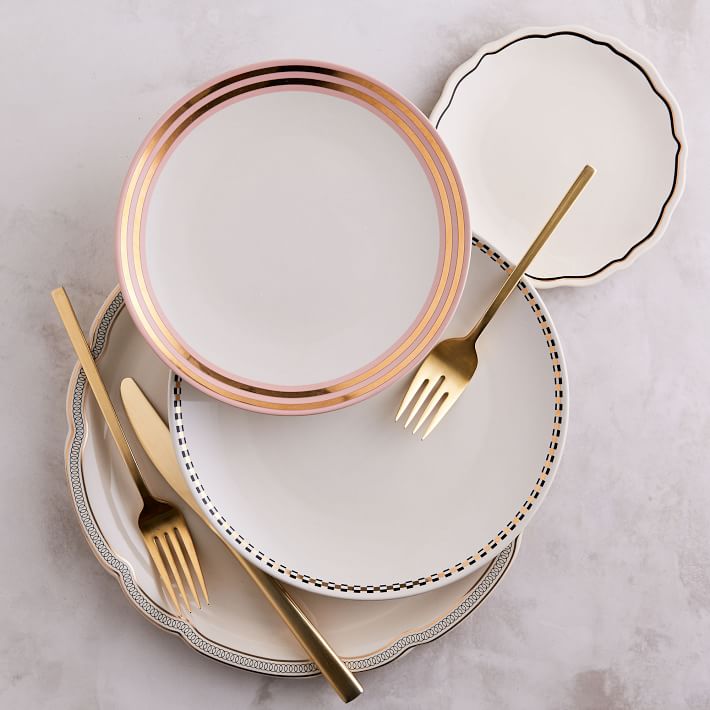 FULL ON FESTIVE
Nothing beats going down the tried and tested with time route of going full traditional and festive with bright and joyful colours during Hari Raya. There's just something so happy and harmonious when you see pops of red, yellow or other striking colours around as part of the home. Incorporate similar kinds of motifs without going overboard by getting these European inspired patterned plates from Maison Du Monde online. Imagine matching your kuehs in pretty little stacks on the different patterns and colours they come in. The more we look at them, the more we think about it, these plates do resemble the peranakan tiles we see on the floors of the historical five-foot ways of shophouses. These plates ship from the UK so be sure to use our UK warehouse address to save money!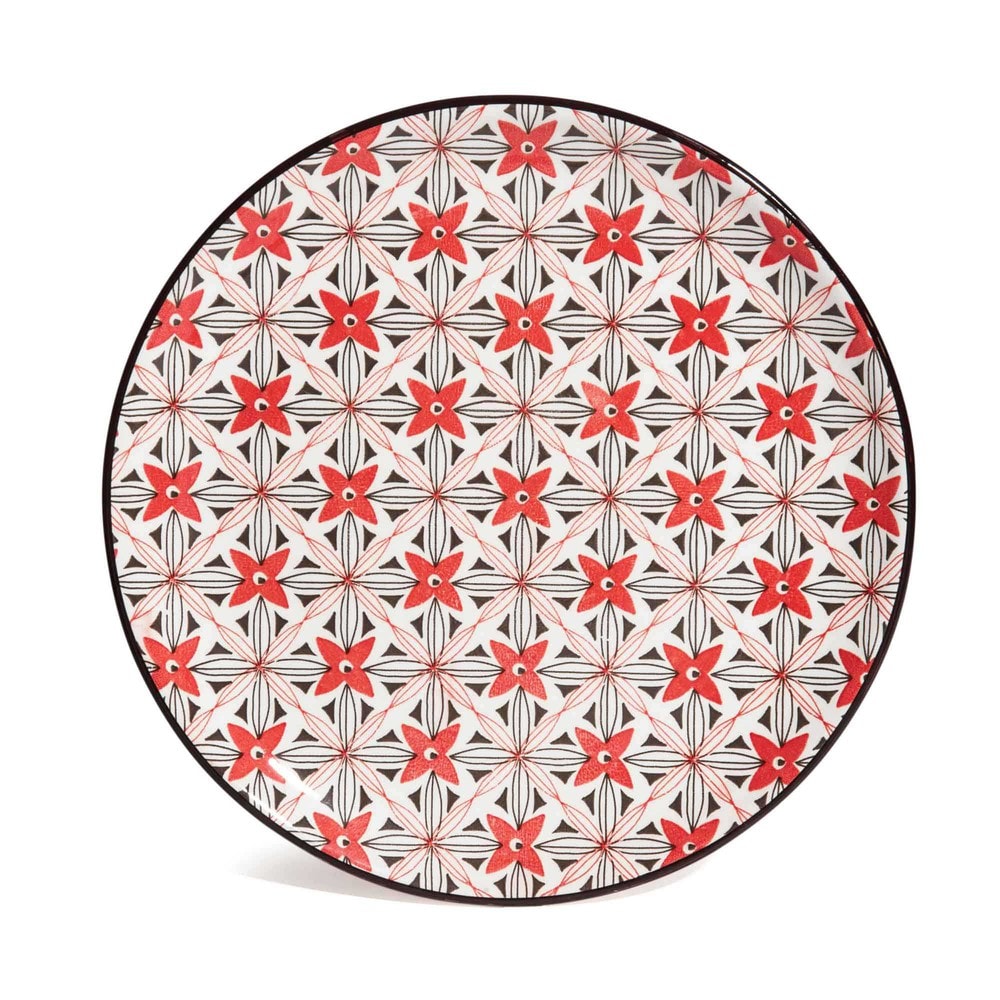 Food might be a great motivator, but we know that it's only secondary to the most important thing that Hari Raya brings. We hope that your long weekend will be filled with lots of family and friends that bring joy and laughter, and that by the end of it your hearts will be full!
Selamat Hari Raya!