You know her best as being one of the members from the Buzzfeed Ladylike team. In the group, Freddie has been recognized as being the most fashionable member who flits around with effortless ease and has a strong hold on her personal style. And she always makes it a point to look cute, even when she has to take a long plane ride (with reference to the Kenyan trip the Ladylike girls did). She even helps give surprise makeovers to Buzzfeed colleagues in a couple of videos so that illustrates how she readily knows how to translate likes and dislikes into a solid look.
If you have to define her style while looking through her Instagram feed, it can be best described as effortless casual chic with an emphasis on embracing her natural beauty. And don't forget the hats, she loves her hats.
So, you like her look and are wondering where you might find similar items of clothing on how to achieve it? Look no further, we're here to help.
GET GRAPHICAL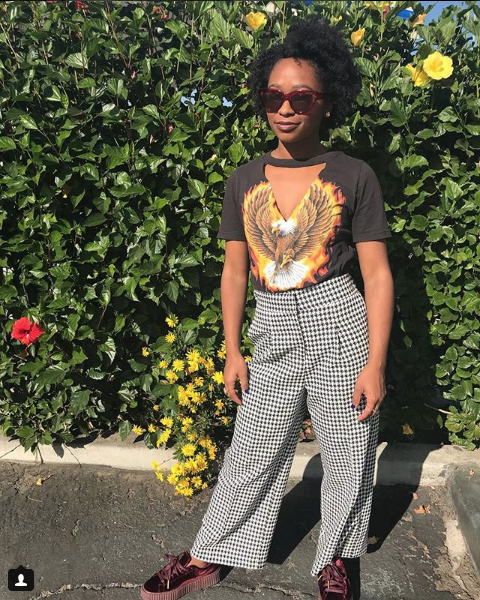 The one thing Freddie knows how to do is to put a spin on the classic graphic tee. It doesn't matter what is printed on it or what colour the T-shirt or sweatshirt comes in, she'd find a way to style it. We loved how she had the genius inspiration to cut up a T-shirt in different ways so that it'll look even edgier and changes up her fashion silhouette and the way it can be paired with other clothings. Try your hand at styling a t-shirt many ways starting with this Wonder Woman Slim Fit Tee in Amber from Junk Food Clothing.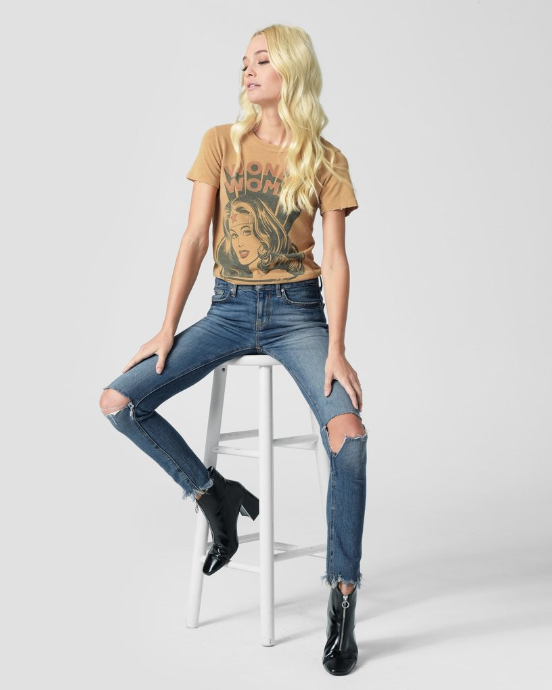 FANCY PANTS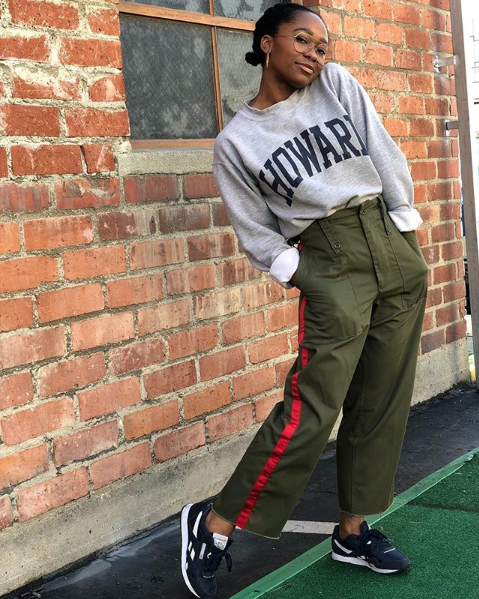 T-shirts do not necessarily only go with denim jeans! Forget about all the fashion advice you've received in the 90s and the Teenage Textbook about how the best uniform you can wear is a white tee with jeans, and take a page off Freddie's book and be a little bolder with pairings. Pants in the right cut and colour (like haircuts) can really lift the look of an entire outfit, and something tweed can be broken out of the office and worn casually paired with sneakers. Try these Mother No Zip Camo Pants that you can get off Shopbop. We particularly like the bold stripe detailing on the sides.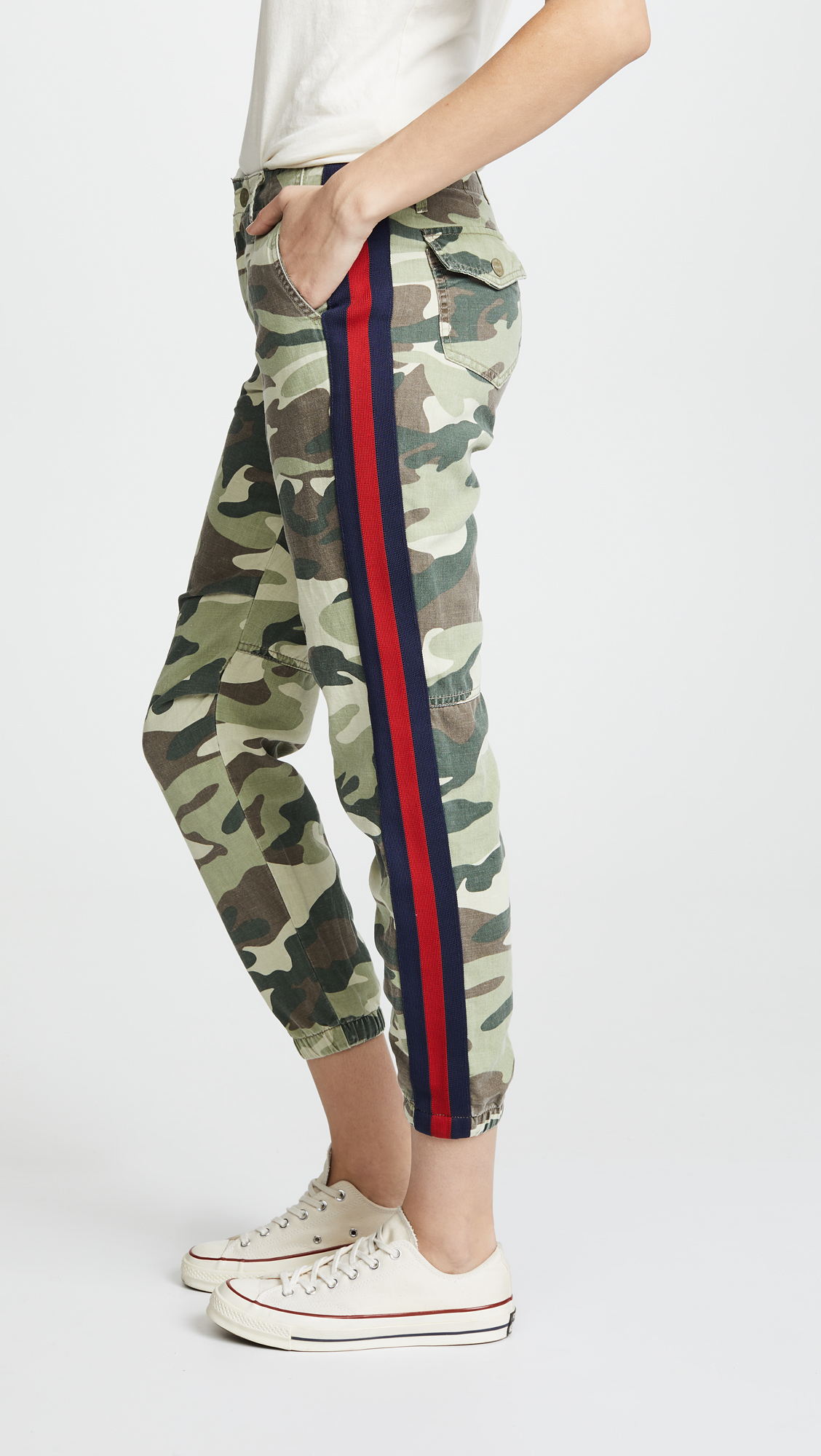 ALL MESHED UP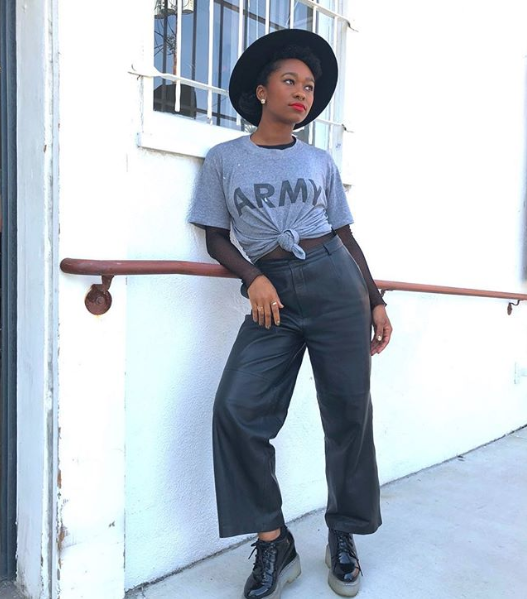 As you can see, all the pieces that Freddie brings together are mostly very basic standalone pieces that do not necessarily shout "WOW" when they are on their own. But bring them all together, like wearing a mesh long sleeve bodysuit under a top, suddenly brings a whole new dimension to an outfit. Why haven't we ever thought of that before? It's brilliant, because a mesh top is lightweight enough for Malaysia's weather, and simply adding it to our casual outfits would suddenly make out outfit edgier. To start off with layering, try this Black Fishnet Mesh Ribbed Neck Crop Top from Missguided UK.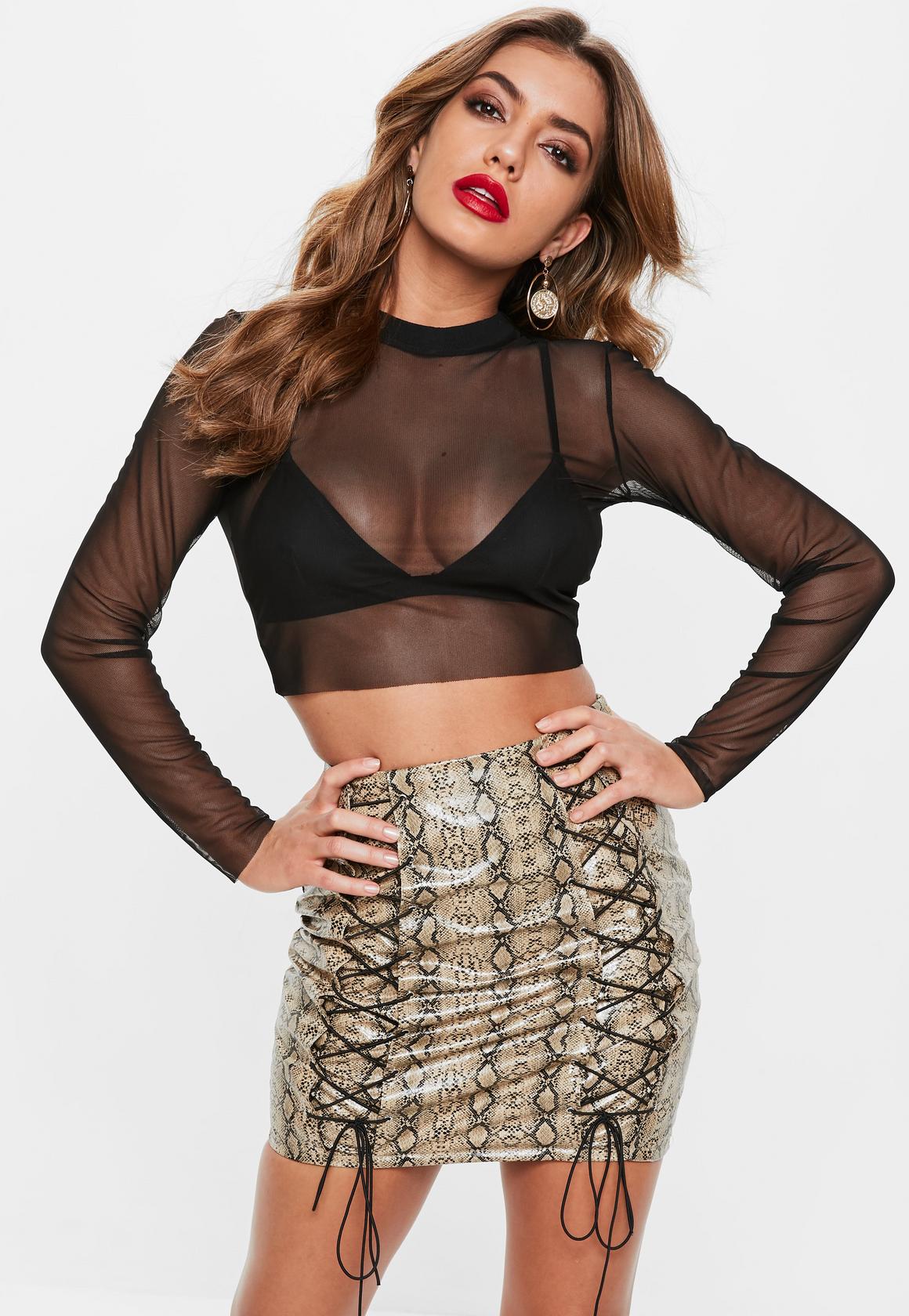 A SHOE IN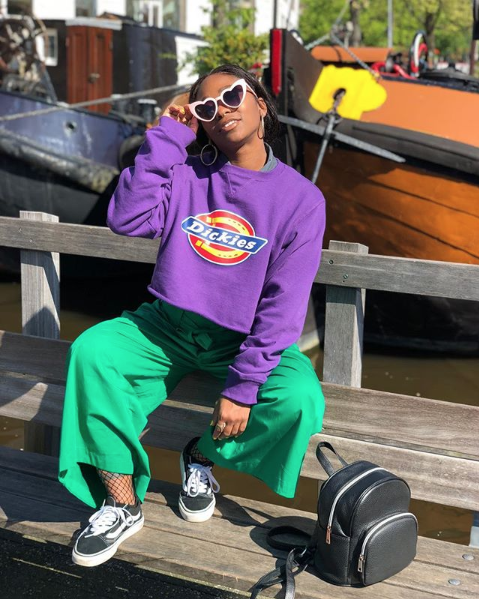 If you're quite an avid follower of the girls of Ladylike, you would also happen to know that Freddie is quite the shoe girl from the video "What's in my Shoe Trunk". Since then, when she received a bedroom makeover, she'd donated most of her shoes away. But one style of shoe you'd always find her wearing would be the sneaker. Case in point with the photo above, there are many cute things to look at in it, but let's concentrate on the Vans. Vans are a simple classic sneaker cut that would look good on anyone. But if you don't want to go with the common black, try these Old Skool Sun Faded colourway you can get on UrbanOutfitters, which also happens to be one of Freddie's favourite online shops.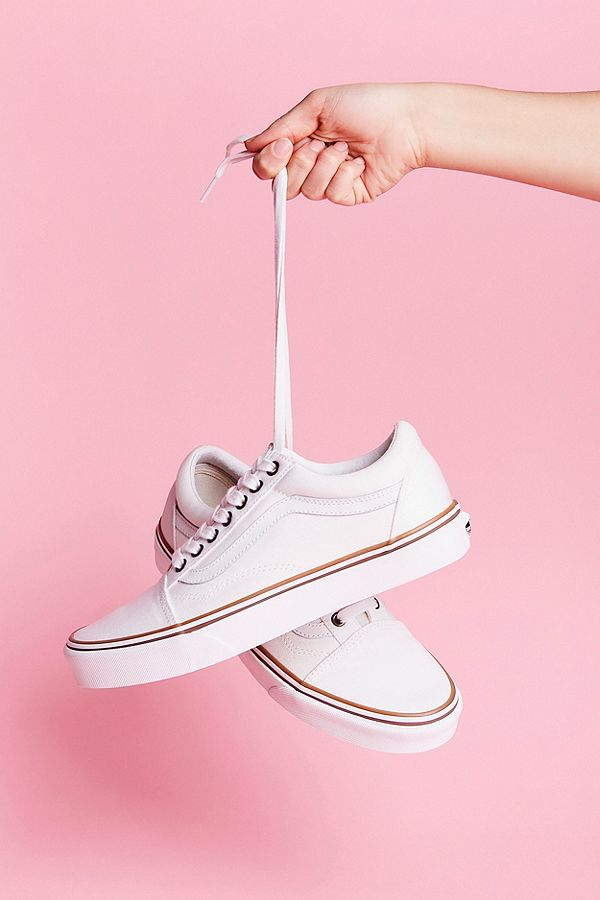 HATS OFF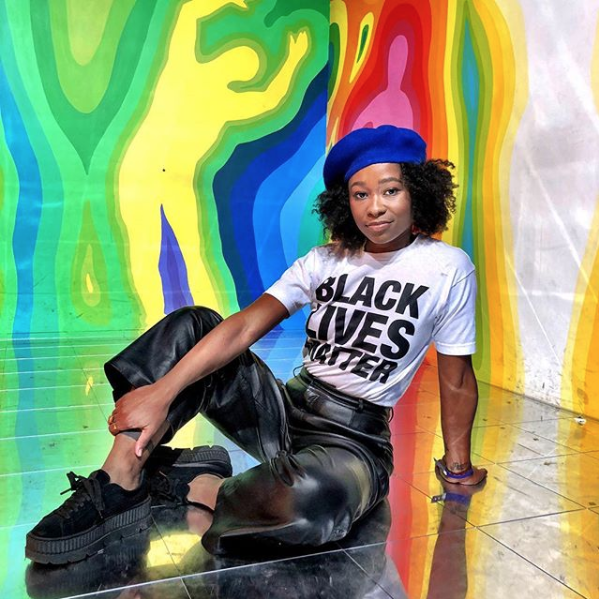 Accessories can really jazz up an outfit, as our dear Freddie is one to know. We haven't really counted, nor are we sure we could actually keep track, on how many hats she actually has. But the one thing for sure is that, dayum, girl sure looks cute with a beret on. She even got Chantal, fellow Ladylike member, to wear a hat when they swapped styles for a day, which proves that it's easy to look cute in a hat if you know how to style it. And in Malaysia it's perfect because most of the time the humidity gets to your hair, so put on a hat to cover the unkemptness. This gorgeous Baque Femme Beret in striking red from Fivestory New York is so charming to us, and made with such good quality we know it'll last.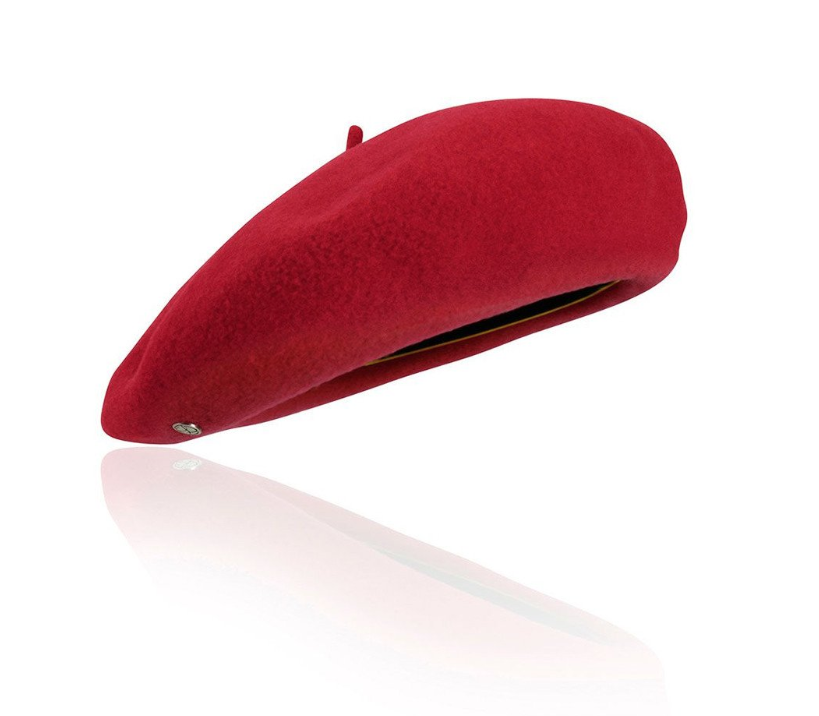 HOLD MY HOOPS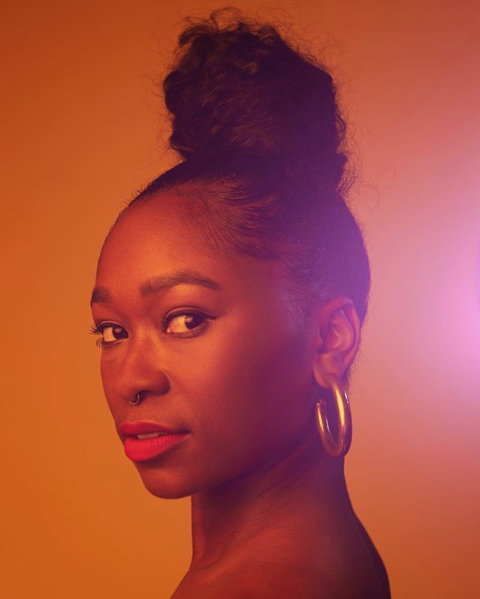 Gold hoops are a definite classic, and is one of those things where we can agree that bigger is better. Nowadays, the trend is to wear ones that are pretty chunky so the glint can be caught from a mile away. How's that for eye-catching? We think they are like sunglasses, you may not have felt very made up, but throw on a pair, and BAM! Instant glam! Freddie recently raved about a pair of Curved Earrings that she got from Laura Lomardi, the very ones she has on in her Instagram photo above. She says, and we quote, "These complete any look. They're thick, old school, but hollow, so they don't weight down your earlobes!" YASSS queen! And may we mention they will make you look very expensive.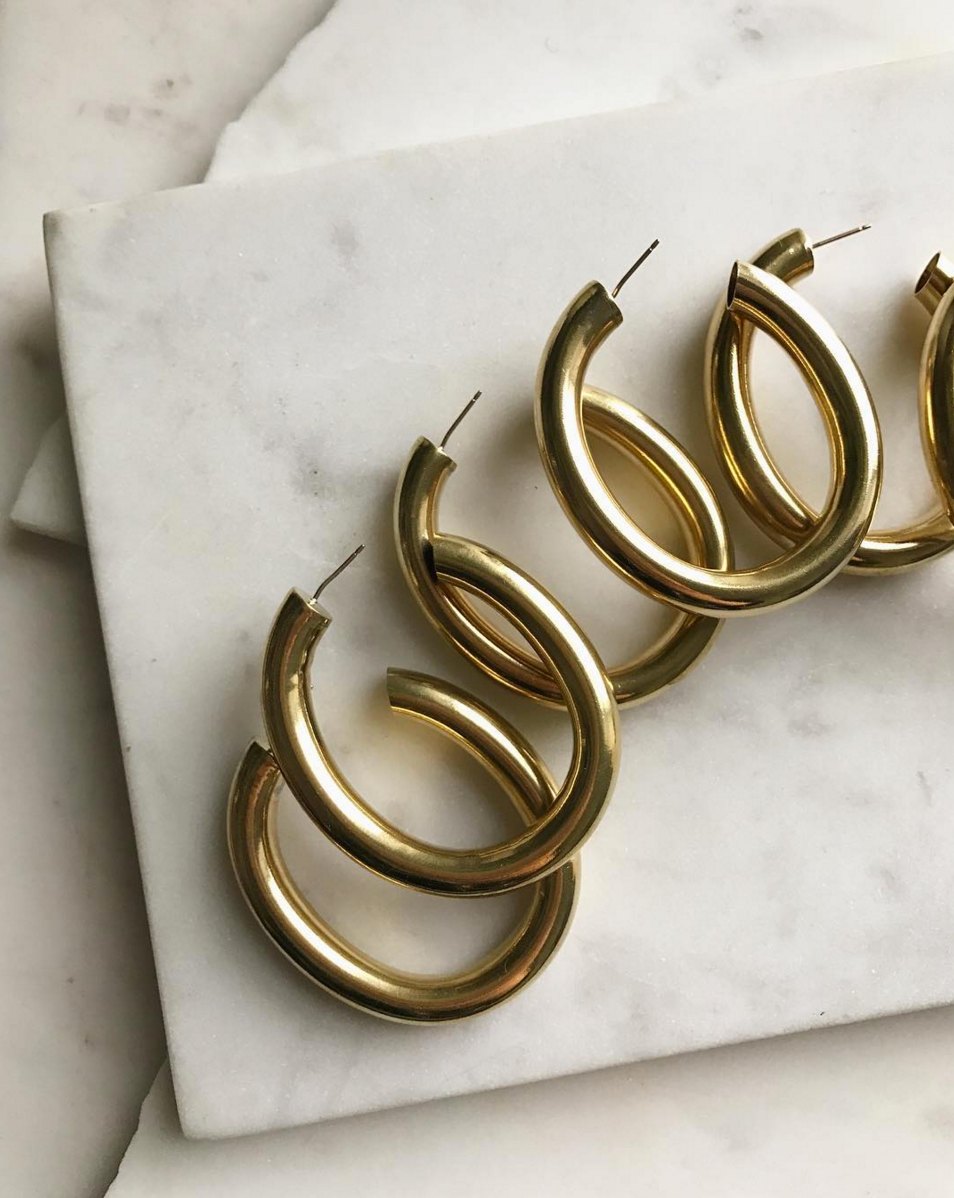 We think that Freddie's style can translate very well on our shores. Most of us love to wear casual, comfy clothes and still look cute. So we hope we've given you enough glimpses into her style to give you some ideas?
What do you think? Are you feeling the casual chic look?