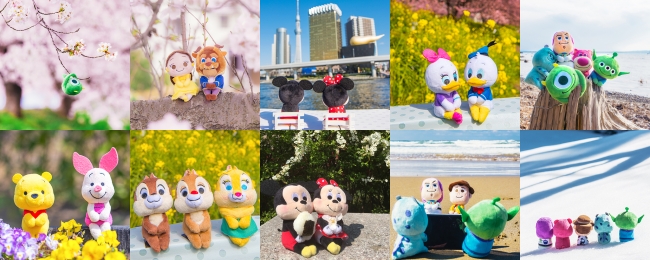 If you are the sort who loves to decorate your space, may it be your office desk, your car, or even you travels, then you will love this!
CHOKKORISAN is a new collection release by T-ARTS(Takara Tomy), featuring a set of 12cm tall Disney plushies. These cute posable plush can sit, hold on to small items with their hands, or hang onto the sides items with a handle. These plushies comes in your favourite Disney, Marvel, Star Wars, Pokemon and many other characters, but stocks are running out fast. Check out the list from Takara Tomy here, and where you can buy them here on Amazon Japan's site!
Get them delivered to your door via our Japan warehouse – which you can use to sign up for an Amazon Prime account for free (that will also give you free deliveries to our warehouse)! Amazon Japan also is holding Prime Day between noon today (16 July) to midnight tomorrow Japan time (which translates to 11AM 16 July to 11PM 17 July our time) – so sign up with us now to get extra savings!