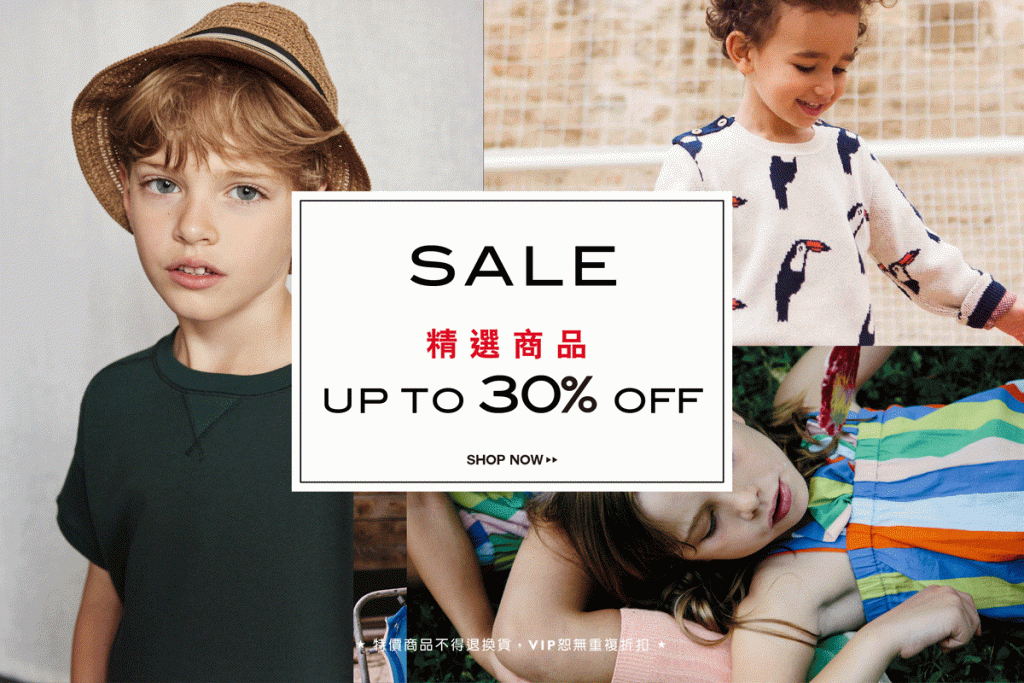 If you're looking for baby clothes that come from places closer to home – look no further! Bungo Mini Mall stocks kids clothing brands from near and far, including home country, Taiwan!
Check out their sale items, offering between 20-30% off and features brands like Stella McCartney Kids, Caramel, Kekiketa, as well as local brand, Nelly Stella. They've also got an outlet section that offers kids and baby clothes up to 50% off!
They only ship within Taiwan, so sign up with us to get your shipments sent to our Taiwan warehouse. If your order is above NT$2,000 (About RM266), domestic shipments are free!