If you didn't already know, Double 11 Sale is very much like Black Friday in America. Every year on 11th November, Taobao and TMall sellers offer huge discounts and vouchers – so this is one shopping season you won't want to miss. If you are overwhelmed by all the terms like pre-order, carnival, and coupon, here are some tips for you!
1. TMall Pre-Order 
TMall has a curated list of items for pre-order, meaning you can only get the discounted price on 11th November itself. However, you would need to pay a deposit to secure the item in advance before 11th November. Do note that pre-order items cannot be cancelled, and if you don't pay the balance amount in time, your deposit will be forfeited. Check out the pre-order section here, or search keyword "预售双11".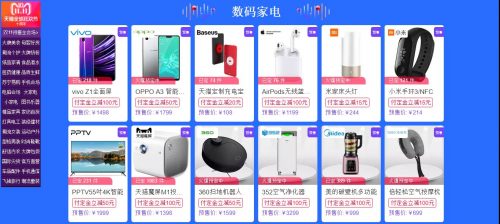 2. Taobao Carnival Select
Some sellers have already put their items on sale for Double 11, so you can order them before 11th November. To view these items, just click on the "2018淘宝嘉年华" button on your favorite seller's main page. If you're not looking for anything in particular (just a good deal),  search "2018淘宝嘉年华" or "双11", the results will show items with Double 11 discounts.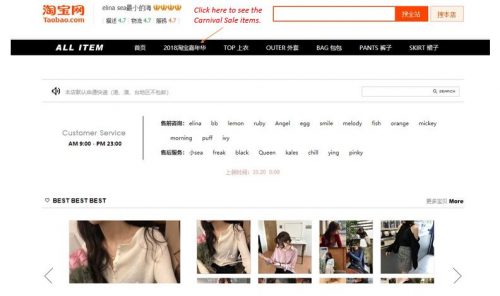 3. TMall Coupons
You can claim various coupons on TMall which are available everyday from now until 11th November. Once you claim the coupon, it will be stored at your account for use on 11th November. Some coupons can be used with no minimum spending required – "无门槛券", some would require a minimum spending – "满___券". For instance, here is a ¥30 coupon (¥50 with ¥400 spending) which you can claim now, valid for redemption on 11th November across multiple stores.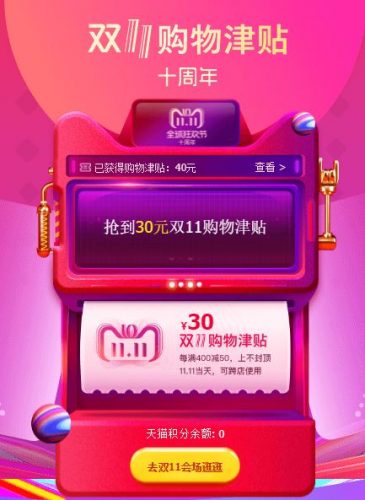 We will be giving you more updates on Double 11 deals, so don't forget to check up weekly to get yourself ready for 11.11!