You don't need to travel to faraway lands on a magic carpet to find the perfect accompaniment to your #RayaOOTD. UK-based Arabian Nites' emphasises on functional wearability and takes the 'little black dress' philosophy into creating each collection. The wearer can throw the garment on without effort and feel and look fabulous.
Women in the Middle East, particularly in Dubai, took pride in what they wore, noted Arabian Nites' founder and designer, Yasmin Sabri. "[They] were daring in their styles and forward-looking fashion," she said as she draws inspiration from her travels to the region.
We've curated our some of our favourite pieces from Arabian Nites that will sure to add some pizzazz to your whole look. Delivery within the UK is a flat rate of £4.99, ship your haul to Buyandship's UK warehouse to enjoy affordable international shipping to Malaysia.

---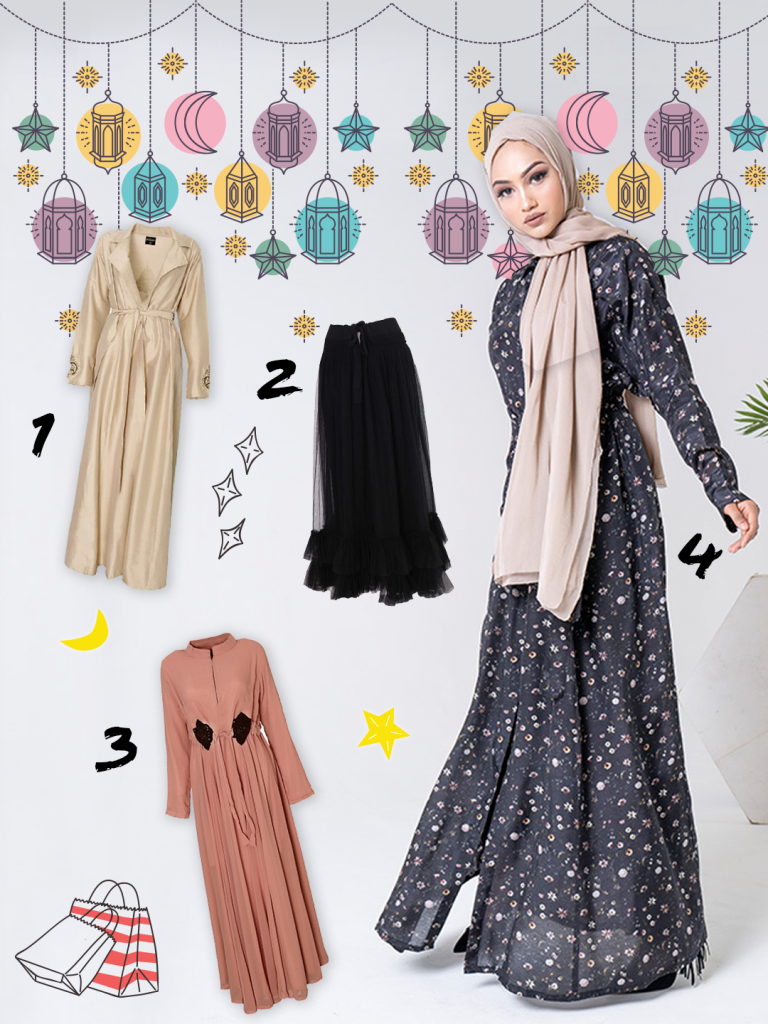 1. Malak Antique Jacket | £87
A combination of cotton and silk, this beautiful golden jacket is a timeless addition to anyone's wardrobe. It features an antique hand embroidered motive using rustic threads — a great luxurious statement piece that can be worn casually too.
2. Black Tulle Skirt Black | £68
A modern day interpretation of the classic tulle ballerina skirt, this lightweight skirt features layered tulle netting and a soft fabric waistband. It can be worn under a jacket or dress to enhance its fullness, but of course, you can also wear it on its own.
3. Tuscany Persia Chiffon Dress | £87
Perfect for your spring wardrobe, the dress is adorned with statement Persia beading, which not only adds dimension but brings stylish edginess to a very classic Arabian Nites dress.
4. Black Floral Jacket | £60
Be surrounded by dainty roses by donning this beautiful Rose Drawstring Kaftan. Made from rayon fabric, it's perfect for the warmer months to keep you comfortable and cool.