Taking a breather from our fashion-centric Be Raya Ready with Buyandship, today we bring you a delectable treat that will get all your family, relatives and friends awe-struck at your baking skills.
Get your fill of these cute Ramadan- and Eid-themed bakeware from lifestyle website With a Spin – they'll be the talk of the town once Raya rolls around. US shipping is free on orders above USD $75 with the code "75up". Let Buyandship take care of getting your order to your doorstep.

---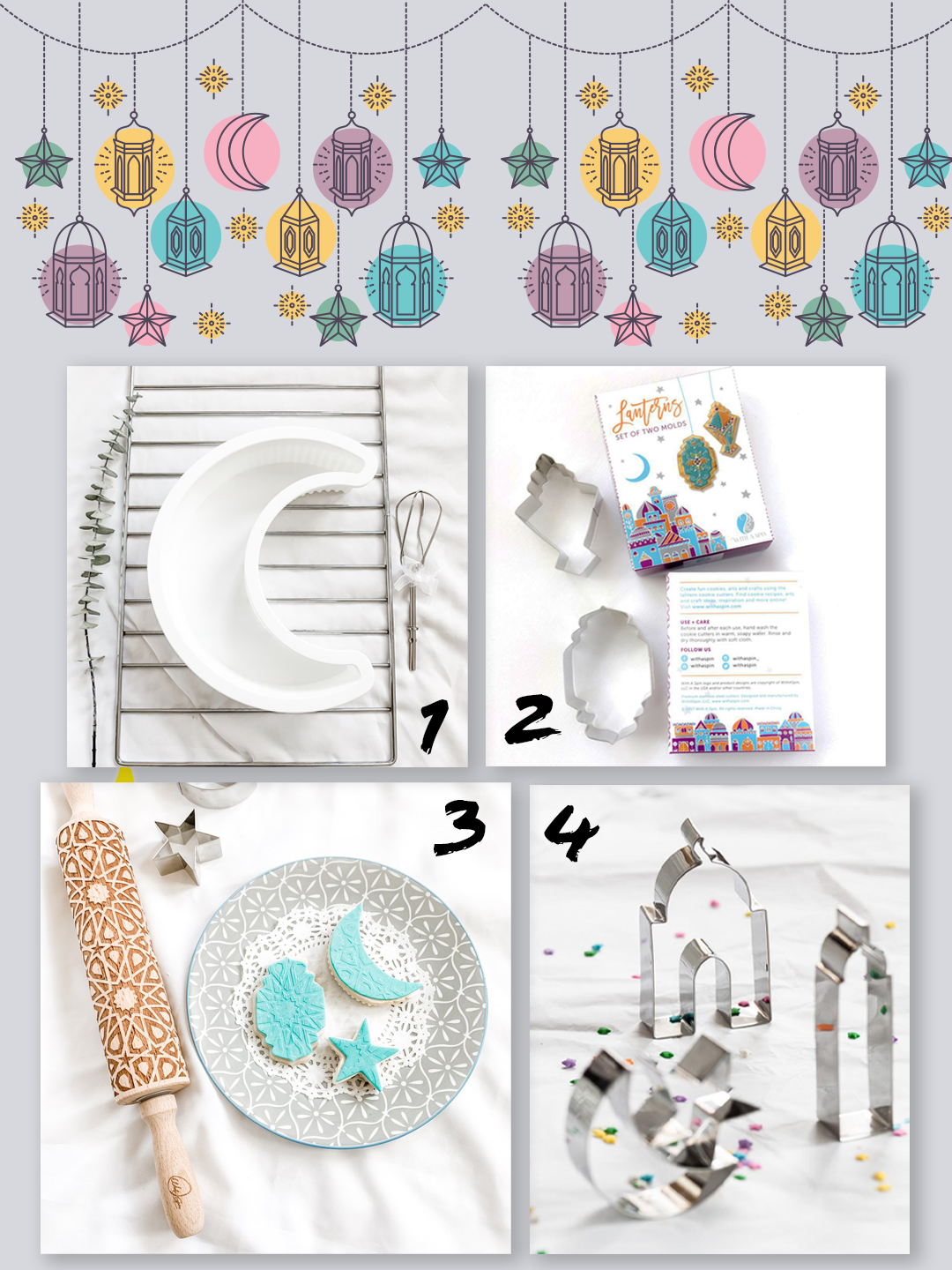 1. Crescent Cake Mold | USD $19.99
Spread the love and cheer with this versatile Crescent cake mould. Fill this stunning Moon shape mould with baked treats or frozen recipes!
2. Ramadan Lanterns Cookie Cutter Set | USD $10.99
Use the cookie cutters for baking, give beautiful shapes to foods such as pancakes and watermelon, and many arts and crafts projects – perfect for kids and adults.
3. Engraved Rolling Pin with Islamic Geometric Pattern | USD $19.99
Add a unique spin to your baked treats with the use of this geometric pattern wooden rolling pin. Use it to emboss your fondant, cookies, pies; you can even use it for arts and crafts.
4. Islamic Shape Cookie Cutter | USD $18
Packaged in an elegant and festive manner, this cookie cutter set is perfect for your baking for the festivities or even as a housewarming gift.  A must-have for every family to add even more festive touch to celebrating everyday events, Ramadan and Eid.