Contrary to popular belief, modest fashion isn't just for Muslims. While there are a lot of brands catering to this category, you'll find a handful of notable Western brands jumping on the modest-wear bandwagon or offering pieces that fit the bill.
If you're looking to move away from the run-of-the-mill outfits you often see during Raya, US-based 6pm has quite the selection of #BNSRayaReady pieces. We've selected a few maxi dresses that will make you stand out from the crowd. It's also awesome they can be worn for other occasions aside from Raya; it's all a matter of accessorising!
US shipping is free for orders above USD $50. 6pm doesn't ship internationally, sign up with Buyandship to deliver your #BNSRayaOOTD to your door.

---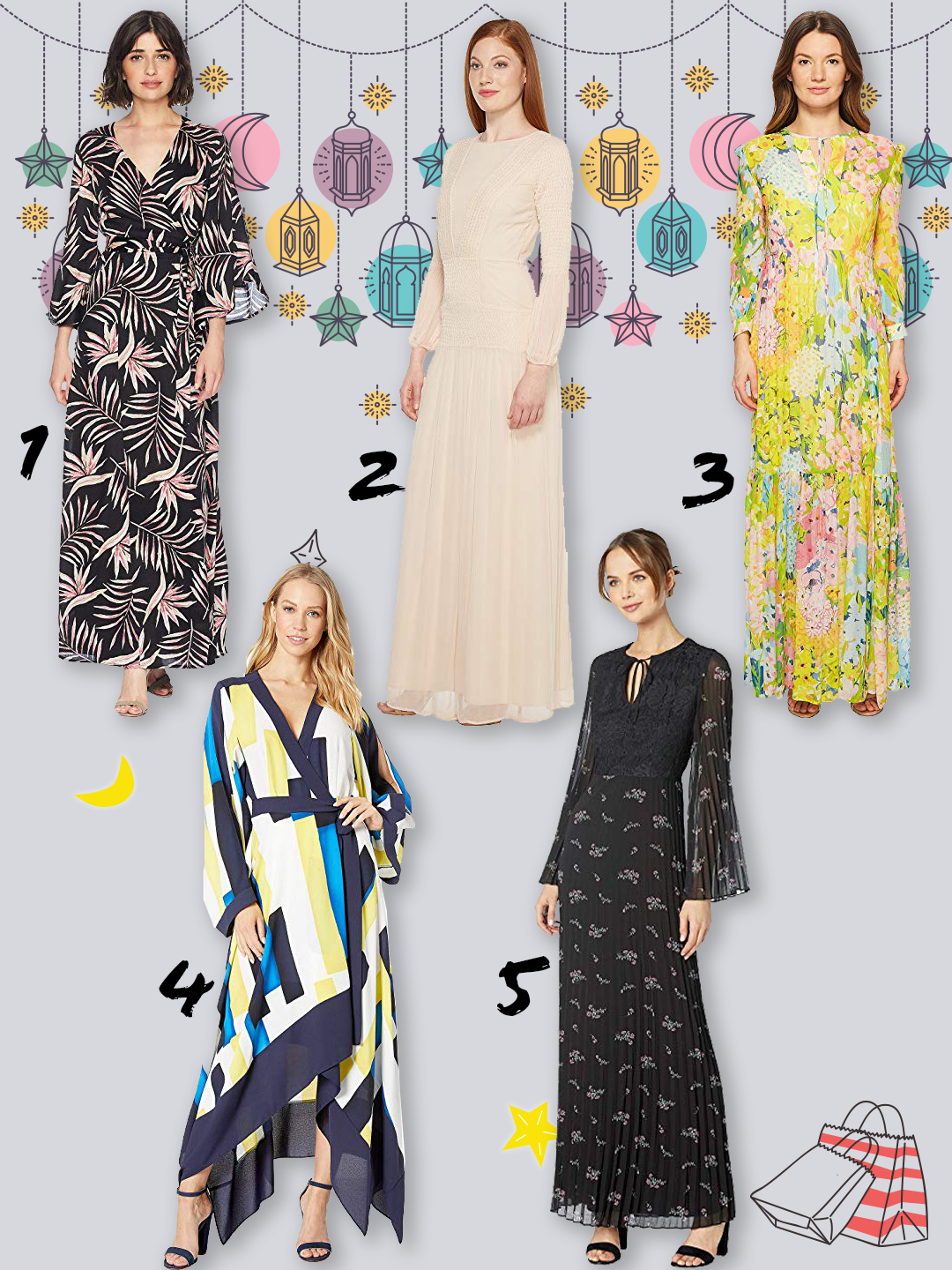 1. Amuse Society Isle Of Love Dress | USD $31.50 (70% off retail)
Easy and breezy, the Isle of Love dress will be your favourite new thing to wear. It is a wrap-style kimono sleeves maxi dress that'll make a sweeping statement when you enter the room.
2. Intropia Ruffle Maxi Dress | USD $128.50 (75% off retail)
The Intropia Ruffle dress is an understated cream maxi dress that leaves plenty of openings for bright and bold accessories.
3. Boutique Moschino Flower Printed Creponne Maxi Dress | USD $332.99 (65% off retail)
The Boutique Moschino Flower Printed Creponne maxi dress is certainly eye-catching with its bright (almost neon) floral prints – one that isn't for the fair-hearted.
4. BCBGMAXAZRIA Color Blocked Handkerchief Wrap Dress | USD $139.99 (65% off retail)
Stand out from the crowd in this eye-catching wrap dress. You can wear it on its own or pair it with a pair of slim-fitting jeans or pants for a more casual look.
5. Juicy Couture Pleated Maxi Dress with Lace Bodice | USD $49.99 (85% off retail)
Saunter in with this Juicy Couture maxi dress – a sweet number that's simple yet demure and elegant. You'll be the belle of the Raya open house, that's for sure.