Adakah anda masih tercari-cari lagi peragaan yang sesuai untuk sambutan Aidilfitri tetapi juga verstail untuk dipadakan dengan kasual? Kami mempunyai jawapannya untukmu! Gmarket adalah platform dari Korea yang mempunyai pelbagai kategori barangan untuk anda – Fesyen, kecantikan, perkakas rumah dan juga elektronik!
Buat pembelian dari portal Korea untuk mendapatkan pilihan dan tawaran yang lebih banyak. Kebanyakan penjual menawarkan penghantaran percuma dengan jumlah pembelian minimum. Pastikan anda menggunakan alamat gudang Korea BuyandShip untuk mendapat akses kepada penghantaran antarabangsa yang sangat berbaloi!

---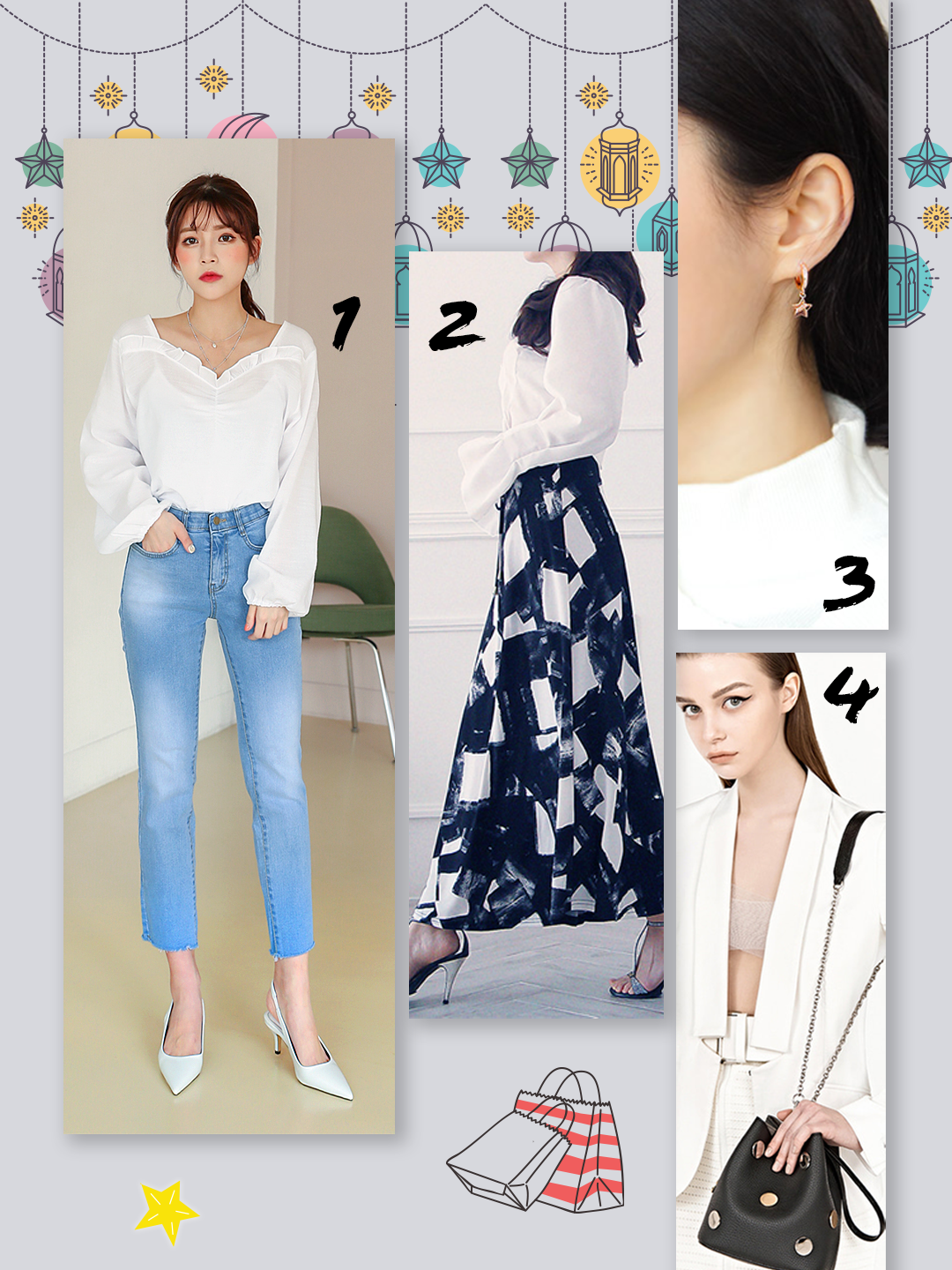 1. Tool Woman Blouse #44 | 28,000 KRW
Kemeja putih penting untuk koleksi peragaan anda. Gayakan kemeja putih yang feminin ini dengan seluar jeans, skirt panjang mahupun seluar culottes!
2.  Banilla C Long Skirt #03 | 13,900 KRW
Bukan penggemar warna-warna cerah? skirt maxi monochromatic ini sesuai untuk apa jua motif peragaan- Lengkapi peragaan anda dengan topi putih untuk lebih bergaya.
3. Miniart 14K Rose Gold Earrings (MS624) | 19,410 KRW
Rose gold was once the "in" metal choice for jewellery. While the hype has died down, a pair of rose gold earrings can add a lot of pizzazz to your outfit.
Rose gold  pada satu ketika dahulu trend yang sangat popular. Walaupun gembar-gembur itu telah surut, sepasang anting-anting rose gold  boleh menambah 'umph' kepada peragaan anda untuk raya ini!
4. Find Kapoor Mini Pingo Bag 16 Metal Line Set | 134,100 KRW
Jika anda mempunyai dilema kerana clutch terlalu kecil, tetapi beg tangan pula terlalu besar, jangan risau! Dapatkan beg mini bucket ini untuk peragaan yang lebih praktikal dan juga penuh gaya.