Dick Blick assures a smooth and secure shopping experience for art lovers. They also promise ample of choices for you to choose from to create your artwork. Not are they just good at hunting down topnotch art materials, they also provide you with the best knowledge on art materials, techniques and safety of use.
Here, we've curated our Top 5 Picks of the best art material for you and to make your eyes sparkle a little brighter. Best of all, most of them are on discount! Enjoy affordable international shipping with Buyandship by using our US warehouse address at checkout!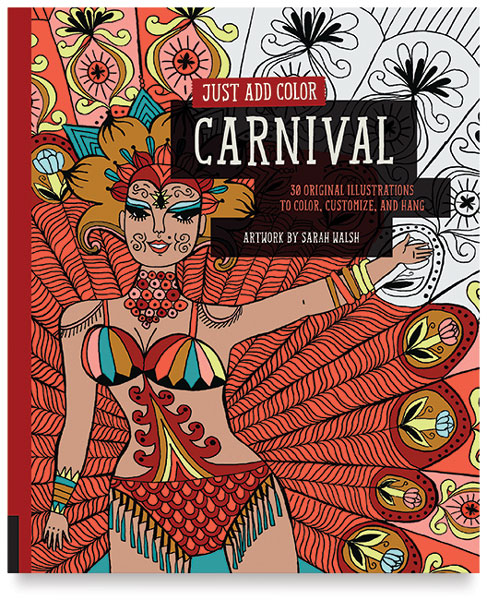 Just Add Color is a series of colouring books created just for grownups. If you loved to colour as a kid (and who didn't?), you're sure to love these fun titles. Relax, enjoy, and Just Add Color! Unwind with each book that consists of 30 original designs by accomplished artists and illustrators including Lisa Congdon, Sarah Walsh, and Jenn Ski. The pages are printed on one side and perforated to make sharing, framing, and hanging your artwork easily. Just Add Color series is offered in 4 different editions for you to choose from – Carnival, Botanics, Geometric Patterns and Mid-century Animals.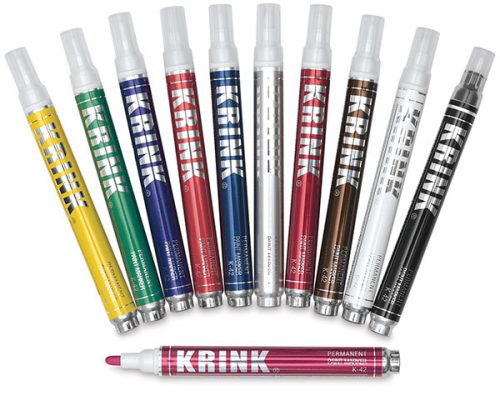 The Krink K-42 Paint Marker features high-quality opaque pigmented ink in a variety of vibrant colours that can be used on most light or dark surfaces, including metal, canvas, painted surfaces, wood, glass, plastic, and paper. The paint is permanent, quick-drying, fade-resistant, and water-resistant — great for a wide variety of art, craft, and industrial applications. K-42 Paint Markers have recyclable aluminium barrels. Handmade in the USA, Xylene-free and conforms to ASTM D-4236.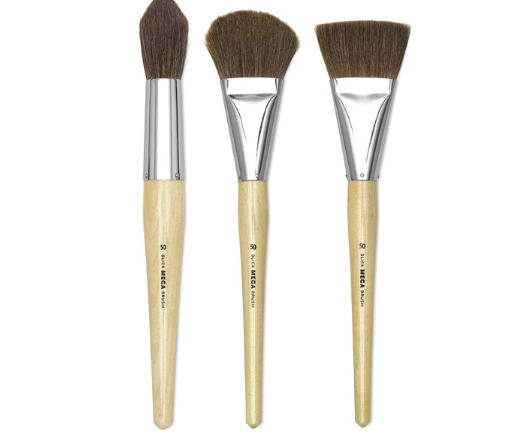 Blick Mega Brushes are perfect for big projects. These brushes are made of 100% pure, soft pony hair – a durable hair ideal for applying thicker, denser colour on flat or textured watercolour surfaces. High-quality brush hairs are set in nickel-plated brass ferrules, assuring smooth performance, reliability, and longevity. All are securely bonded to short and lacquered hardwood handles with glue and stainless steel nails. This Mega Pony Hair set contains nine brushes: three Round 30, three Flat 50, and three Filbert 40 for you to unleash your creativity with!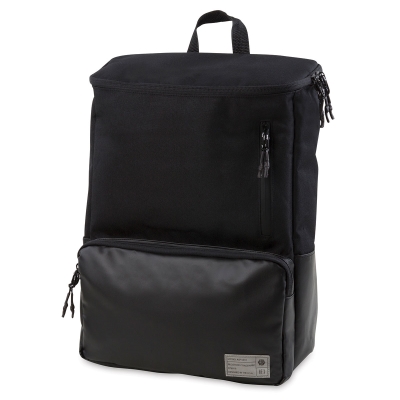 The Hex Vessel is a device-ready backpack that keeps your laptop, tablet, and phone protected in style. Made from durable polyester fabric with a water-repellent, zippered front pocket, the Hex Vessel Backpack has spacious internal storage with a laptop slot that accommodates most 15″ laptops. On the outside are two zippered pockets, one (with a key clip on the zipper pull) for holding writing materials, notebooks, a phone, and other accessories, and another for quick access to your sunglasses. Be on-the-go with practicality and explore the beauty of the world while you're at it.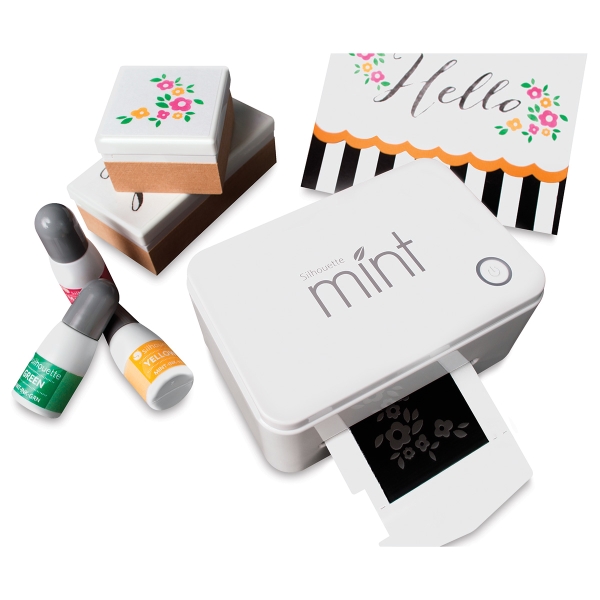 The Silhouette Mint allows you to create the perfect stamp using your custom images even in pictorial form and in any font on your computer. Connect the Mint to your PC or Mac and use the included Mint Studio software to design your project. The Silhouette Mint will produce a custom 3-D relief using the machine's unique "thermal printing" ability. Print away on your heart desires!