Thank you for your support during Black Friday and Cyber Monday!
Due to the influx of shipments arriving at our central warehouse in Hong Kong, Buyandship is temporarily revising its free storage duration from 30 days to 14 WORKING DAYS. The aforementioned is effective immediately and will be in effect until the end of December 2019.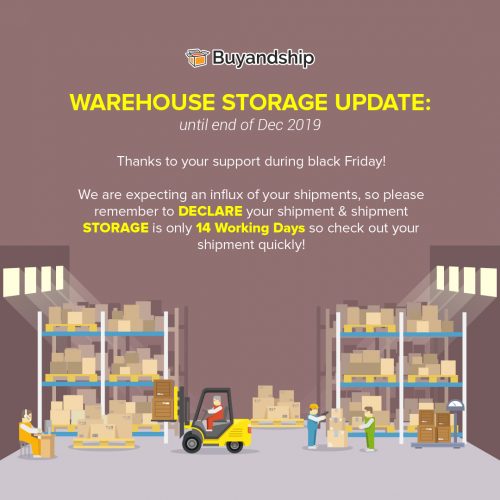 We strongly advise for Buyandship members to declare your shipments accurately and consolidate/checkout your shipments as quickly as possible to avoid being charged for storage.
We apologise for any inconvenience caused. If you have any further queries, please drop our customer service representative a message.