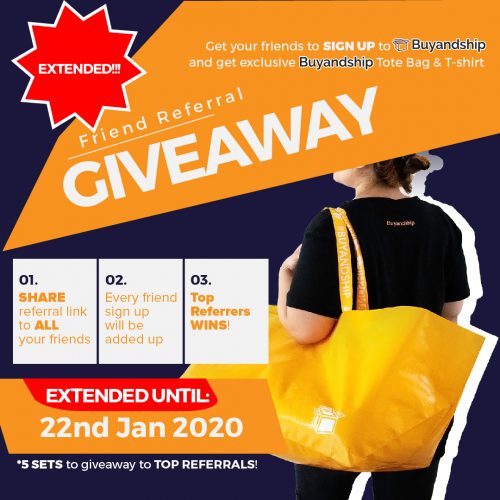 Calling all loyal fans of Buyandship — we have just the giveaway for you! Get your friends to SIGN UP with Buyandship Malaysia and you stand a chance to win exclusive merchandise from us.
It's simple: From 13 to 22 January 2020, share your referral link or code to as many friends and family. The TOP 5 REFERRERS will be based on how much successful sign up their referral link has accumulated.  Start sharing your designated Friend Referral Number now!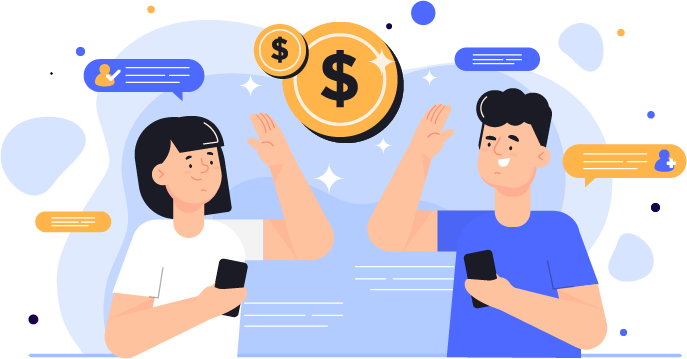 How does it work? Access your Member Dashboard and click on "Referral" to begin. You will find your Friend Referral Number or Friend Referral Link there.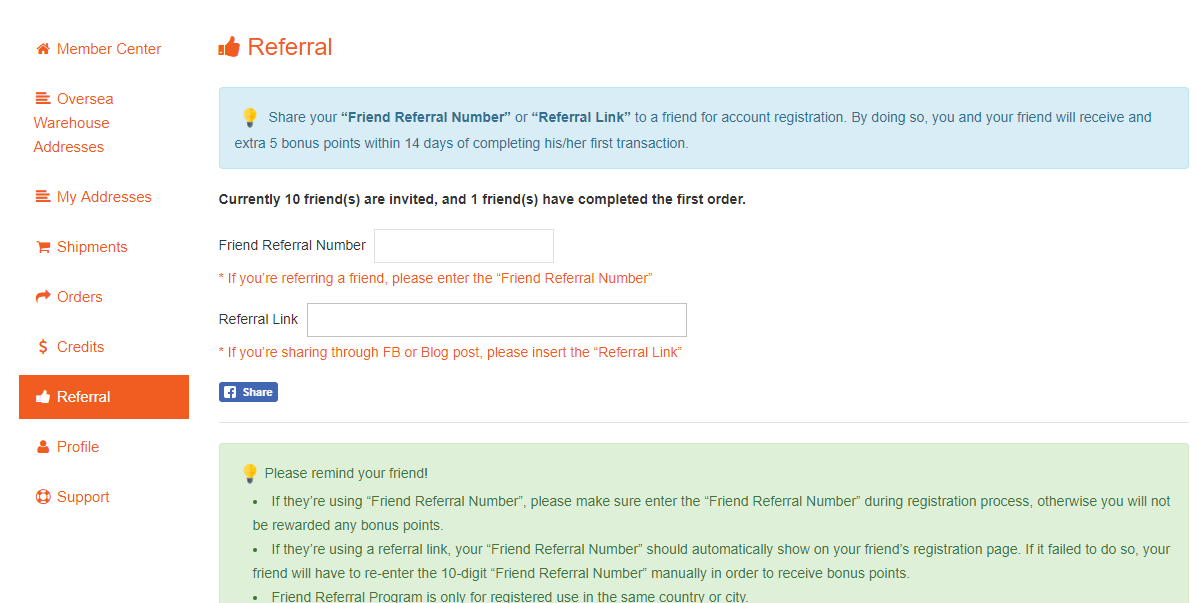 The best thing is: There is no limit; the more friends you refer, the more rewards you stand to gain!
Please remind your friend!
If they're using "Friend Referral Number", please make sure enter the "Friend Referral Number" during the registration process, otherwise, you will not be rewarded any bonus points.
If they're using a referral link, your "Friend Referral Number" should automatically show on your friend's registration page. If it failed to do so, your friend will have to re-enter the 10-digit "Friend Referral Number" manually in order to receive bonus points.
Friend Referral Program is only for registered users in the same country.
While not necessary for this giveaway, when your referral completes their first shipment order on our platform, both of you will automatically receive RM5 worth of shipping credits that can be used for your next Buyandship order.