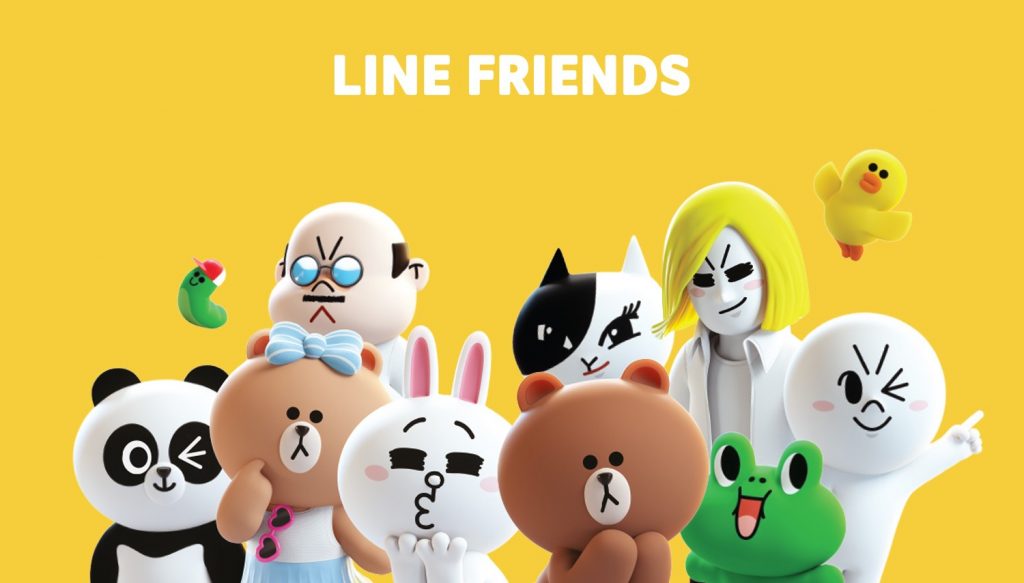 Are you a fan of BTS's BT21 characters, Brown&Friends or TRUZ? Keep reading because we've gathered some of the popular items to shop from Line Friends official online store in the US! We know how cute these Line Friends characters are – shop a wide variety of official merchandise from plush toys, keychains to AirPods cases including those from exclusive collaborations!
Although Line Friends US offers international shipping, the shipping fee to Malaysia is expensive. Looking to save on international shipping? You can now shop Line Friends merchandise straight from official store and ship to Malaysia hassle-free with the help of Buyandship!
Table of Contents:
► Line Friends Official Stores You Can Shop On!
► Popular Items to Shop from Line Friends US
► Step-by-step Tutorial: How to Shop Line Friends US & Ship to Malaysia?
Line Friends Official Stores You Can Shop On
Did you know apart from Line Frineds US store, you can also shop on other Line Friends official stores from overseas? Line Friends US offers easier navigation since the site is in English – translation tool may be required if you shop on Line Friends Japan and Korea sites.
Each Line Friends online store might have different promotions going on with different products available. It's highly recommended to check them out from time to time, and grab your favourite Line Friends merchandise for lower prices!
Line Friends Japan
On Japan store, you'll be able to shop for a selection of Japan-only Line Frineds products!
Line Friends Korea
There're a wider selection of Line Frineds items on official Korea online store! Apart from Brown&Friends, BT21 and TRUZ, you can also shop characters including Brawl Stars and WDZY on Korea sites!
Popular Items to Shop from Line Friends US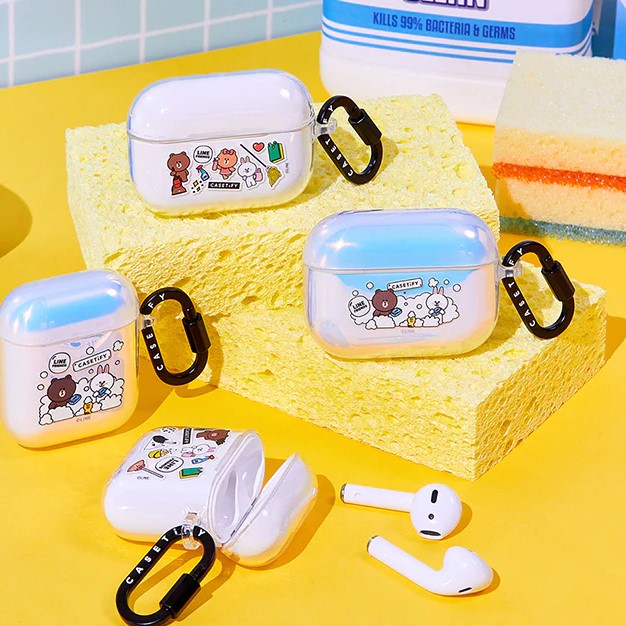 Line Friends x Casetify BROWN & FRIENDS AirPods Case
A unique collaboration between BROWN & FRIENDS and CASETiFY! Featuring a bubblebath graphic design, give your case a spring makeover today!
Size : 1″ X 2.2″ X 2.2″
Price:RM150(US$35)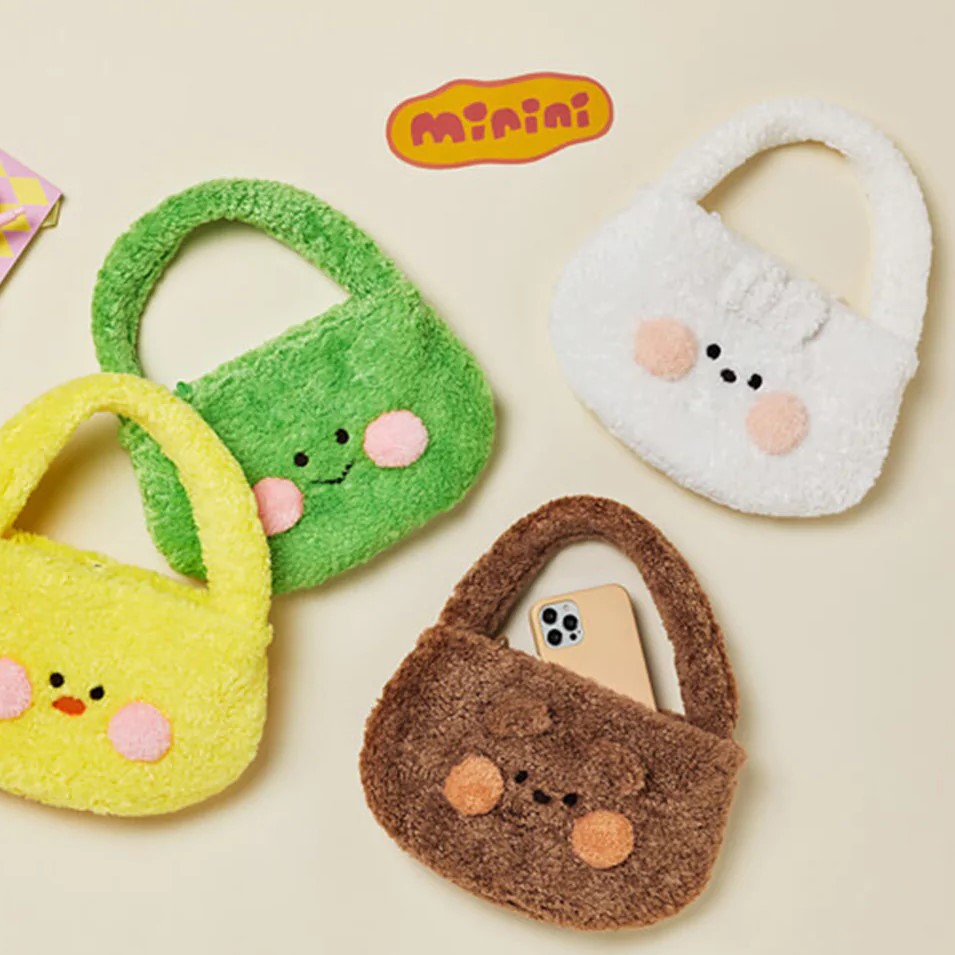 Line Friends Conini Mini Boucle Shoulder Bag
Warm your hearts with soft & fluffy LINE FRIENDS minini by your side. This bag features a top handle with a button closure to secure the items in your bag.
Size : 8.5″ X 6″ X 6.3″
Price:RM128(US$29.95)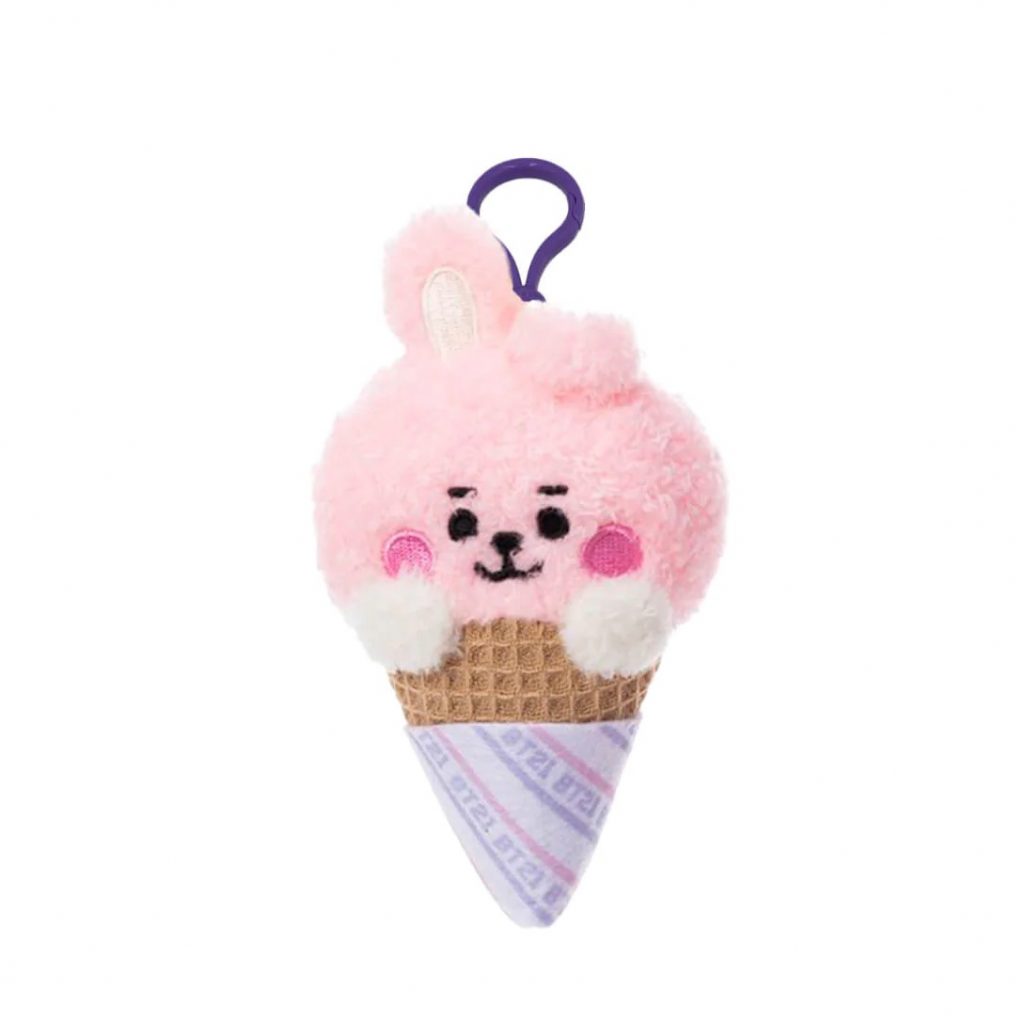 BT21 COOKY BABY Ice Cream Plush Mascot Keychain
What's better than 1 sweet BT21 BABY? You can shop a wide selection of BT21's mini stuffed plush keyring – look how cute this palm-sized COOKY is!
Size : 3.2″ X 6.7″ X 1.6″
Price:RM58(US$13.56)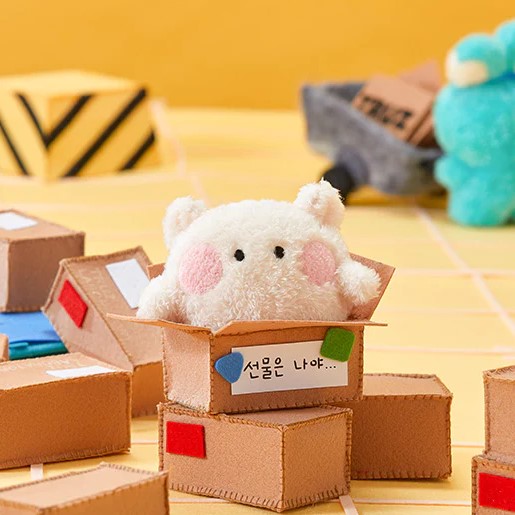 TRUZ RuRu Minini Standing Doll
TRUZ minini pals are here to fill your house with cuteness to the max. Caution: handle these cuties with care! This would make a great gift for yourself if you love TRUZ!
Size : 4.8″ X 3.8″ X 2.6″
Price:RM57(US$13.26)
💡 Note: Product prices, quantities etc. may change due to sales. All subject to change.
How to Shop Line Friends US & Ship to Malaysia?
Step 1:Go to Buyandship website to log in or register as a member.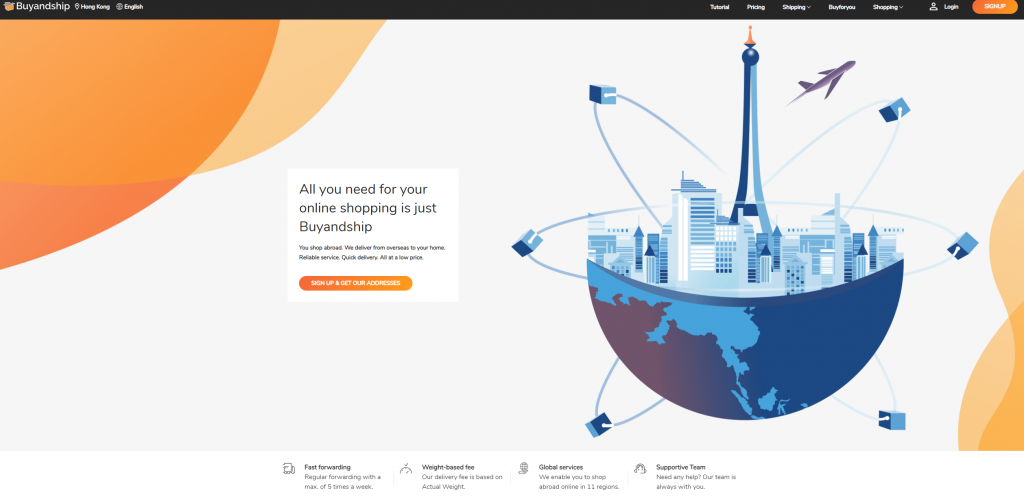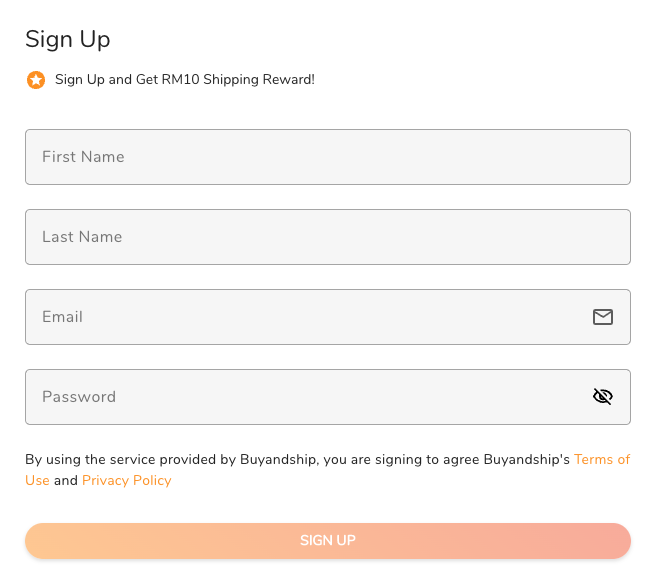 Step 2:Fill in your first and last name, email address and set your account password. Click "Sign Up" once details are completed.
You can start browsing by categories/ characters, or search for a particular product on the search bar at the top!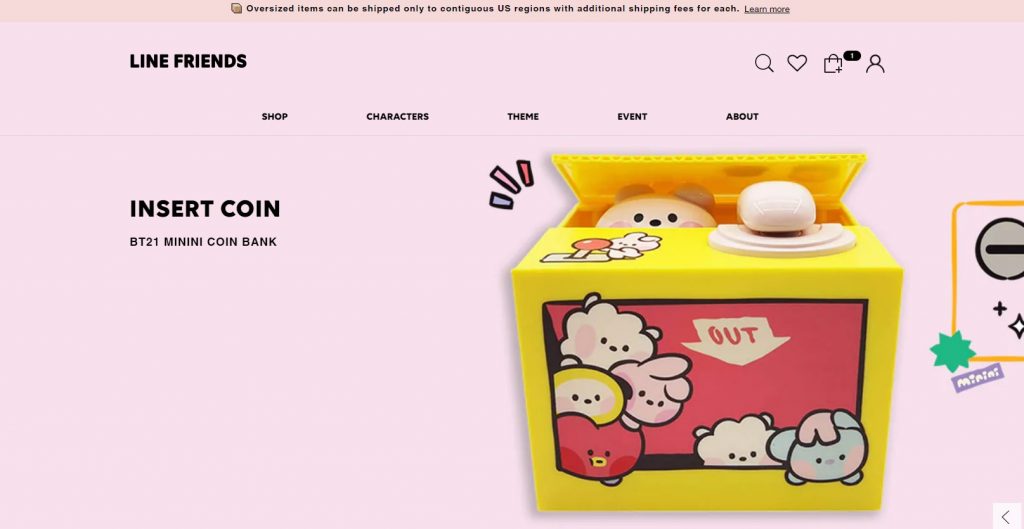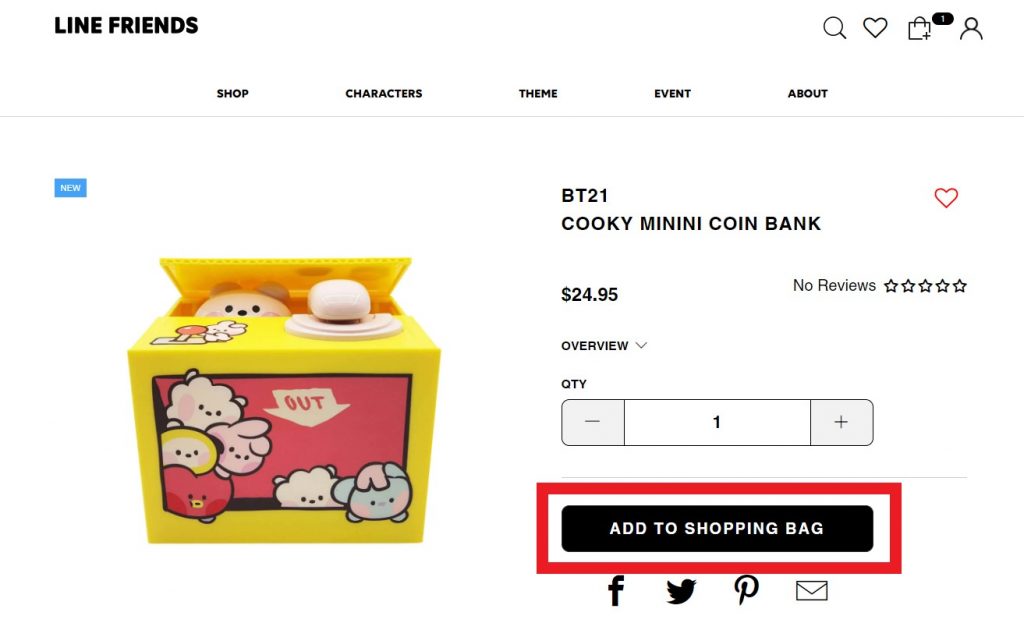 Step 4:If you wish to add an item into cart, click "Add to Shopping Bag" and you're able to visit your cart by clicking top right corner.
Step 5: Click "Checkout", and you'll be asked to sign in or create an account.
You'll need an account to complete your purchase. Click "Sign Up" and register for a Line Friends account.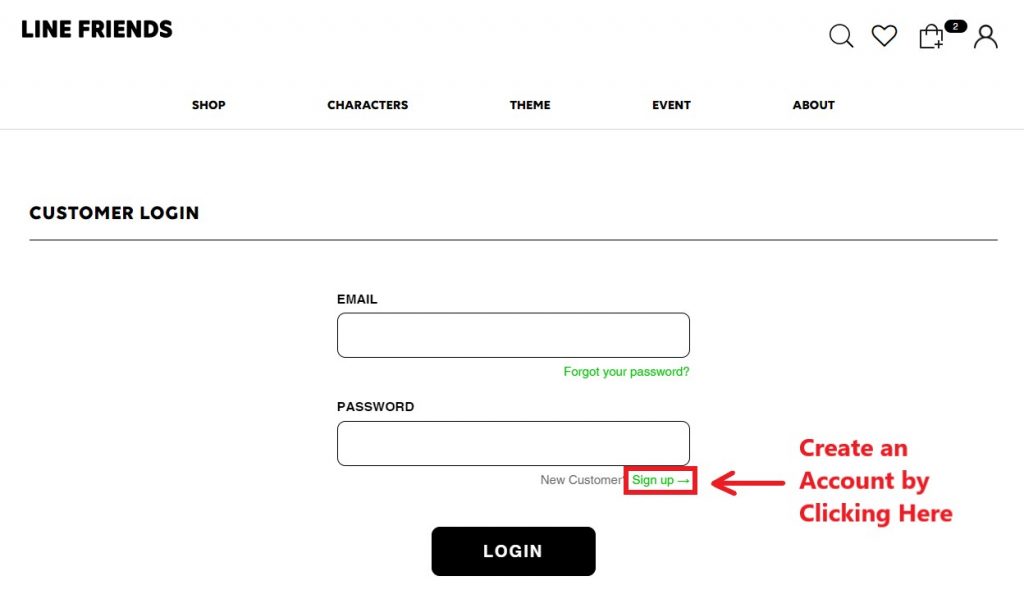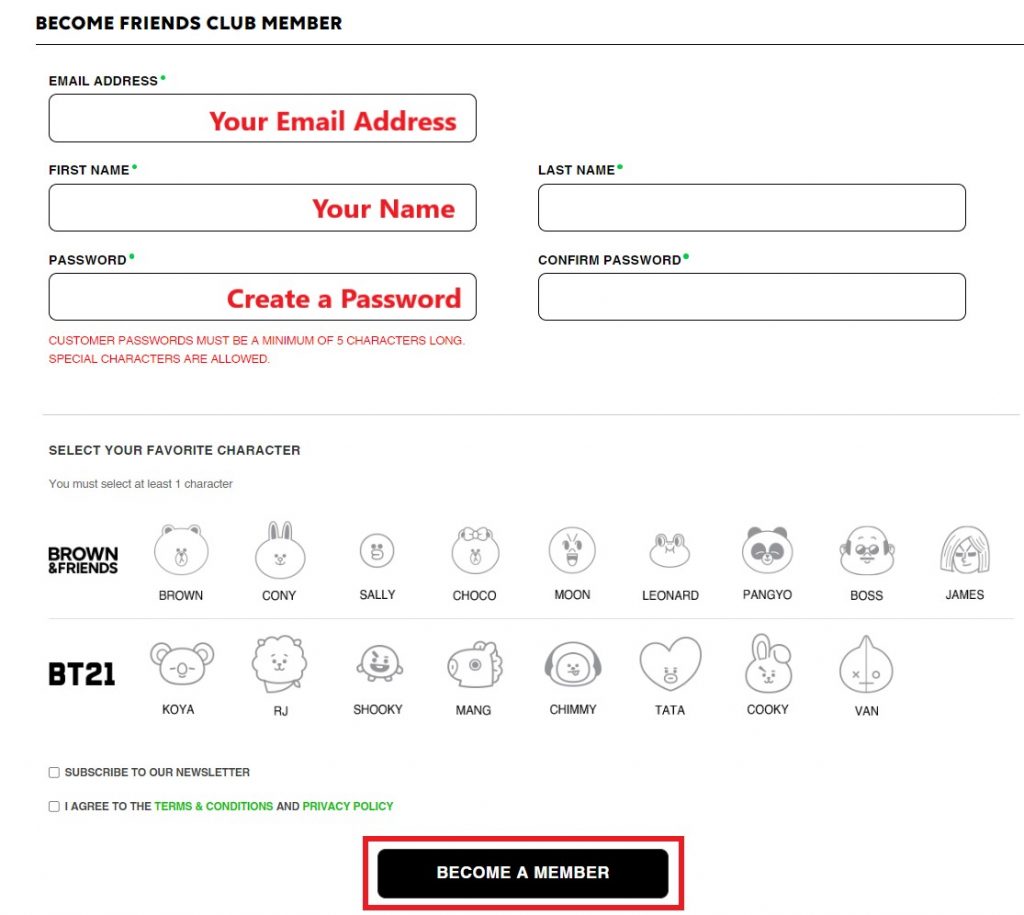 Step 6:Enter your personal email address, your name and create a password. Then click "Become a Member" to proceed.
Step 7:To checkout, you'll need to fill in your name with your BNS member ID, US warehouse address and warehouse contact number.
For shipping address, go to "Overseas Warehouse Address" on your Buyandship member centre and view the information of Buyandship's US warehouse.
Click "Continue to Shipping" to proceed.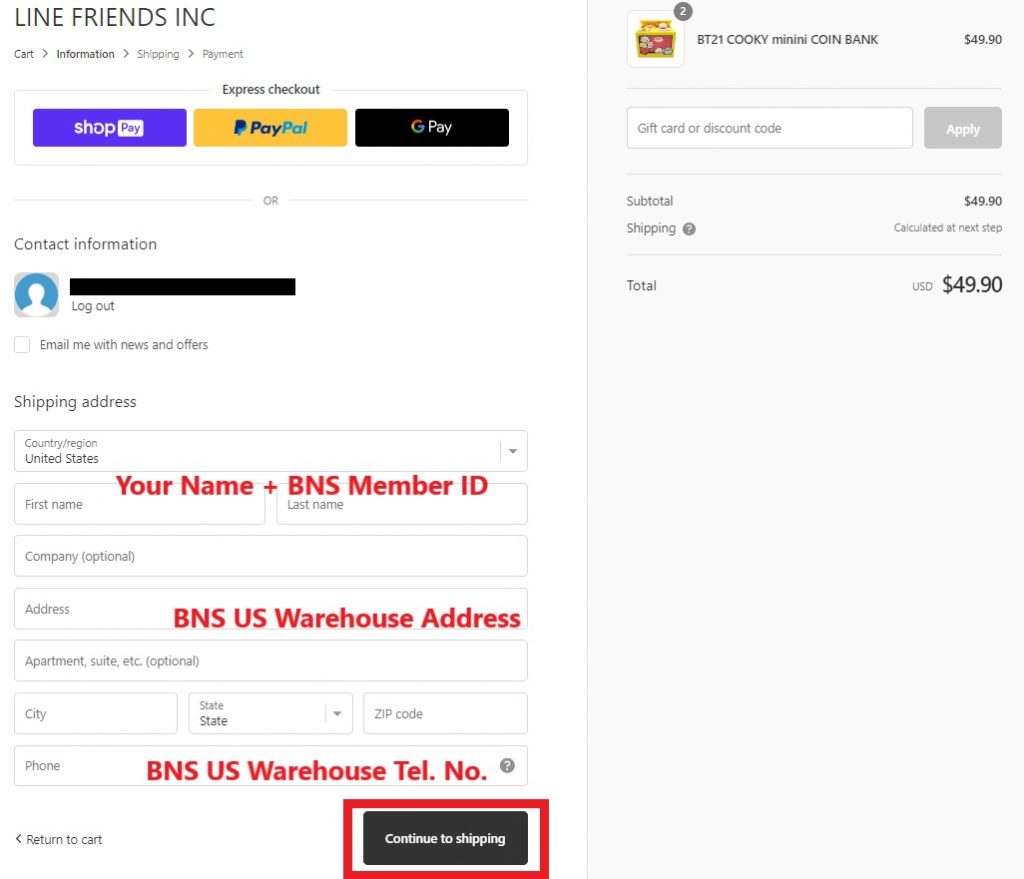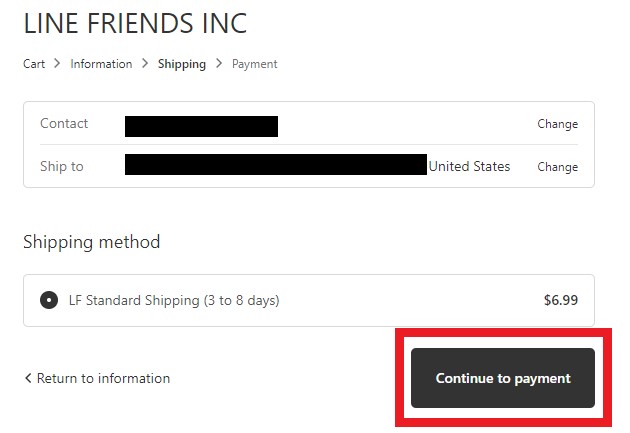 Step 8:Choose your shipping method, double check your shipping address and click "Continue to Payment".
Step 9:Choose your payment method of either credit card or PayPal. Double check your cart, then enter your payment details and click "Pay Now" to proceed.
Ta-da! You'll receive a confirmation email shortly!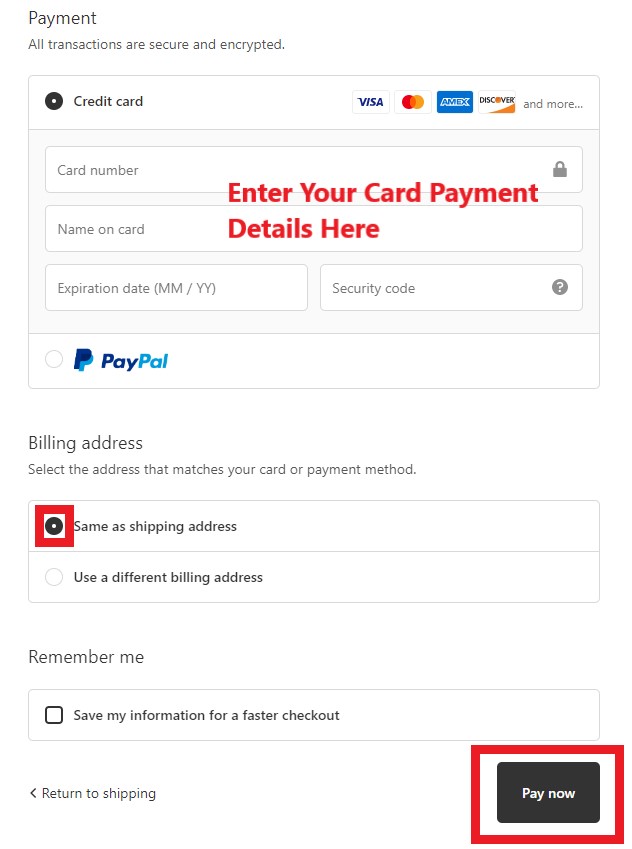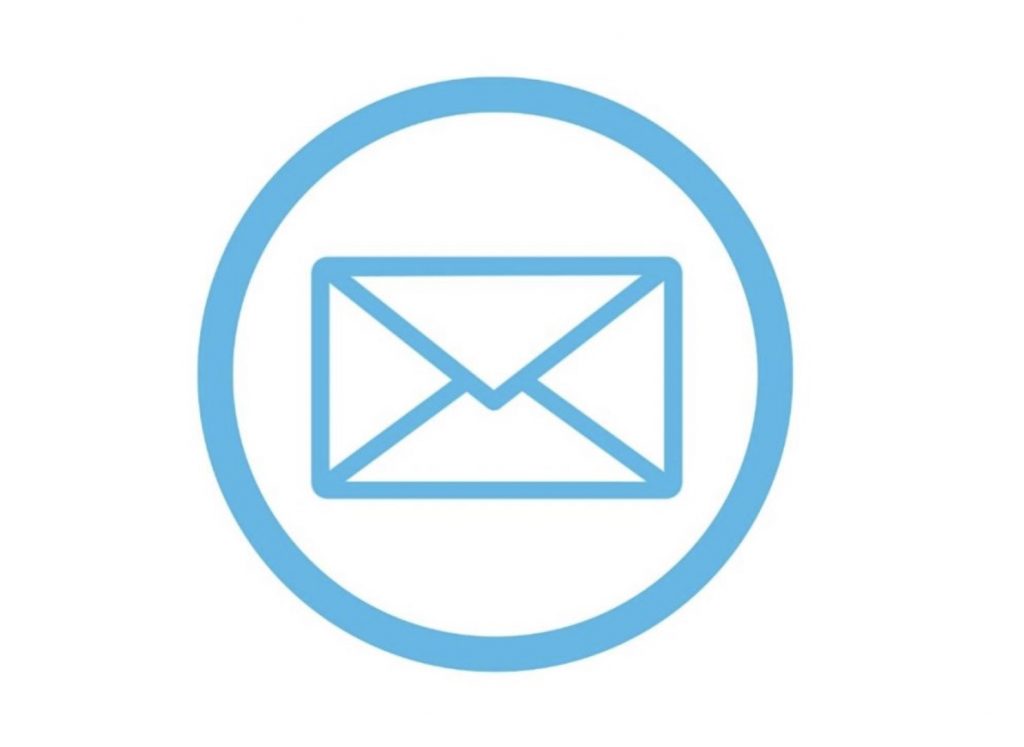 ---