You've made your overseas purchase by using Buyandship, and now you're excited for it to arrive at your doorstep. But wait, there are a few things you need to do and know beforehand! 
Regardless of which Buyandship overseas warehouse you've used, all parcels and packages are automatically forwarded to our central warehouse in Hong Kong. This is where all the weighing and sorting of your shipments happen!
The delivery process to Malaysia only begins once you've consolidated and made payment for the shipping order. Find out how to start consolidating your Buyandship shipments here.
From there, it will take 1 to 2 working days to process and pack your shipping order — ready to be picked up by our courier partners. Once your shipping order is ready for delivery, you will receive an "Order Pickup" notification from us via email. In this email, you'll find all the necessary info about your order, as well as the delivery tracking number from Hong Kong to Malaysia!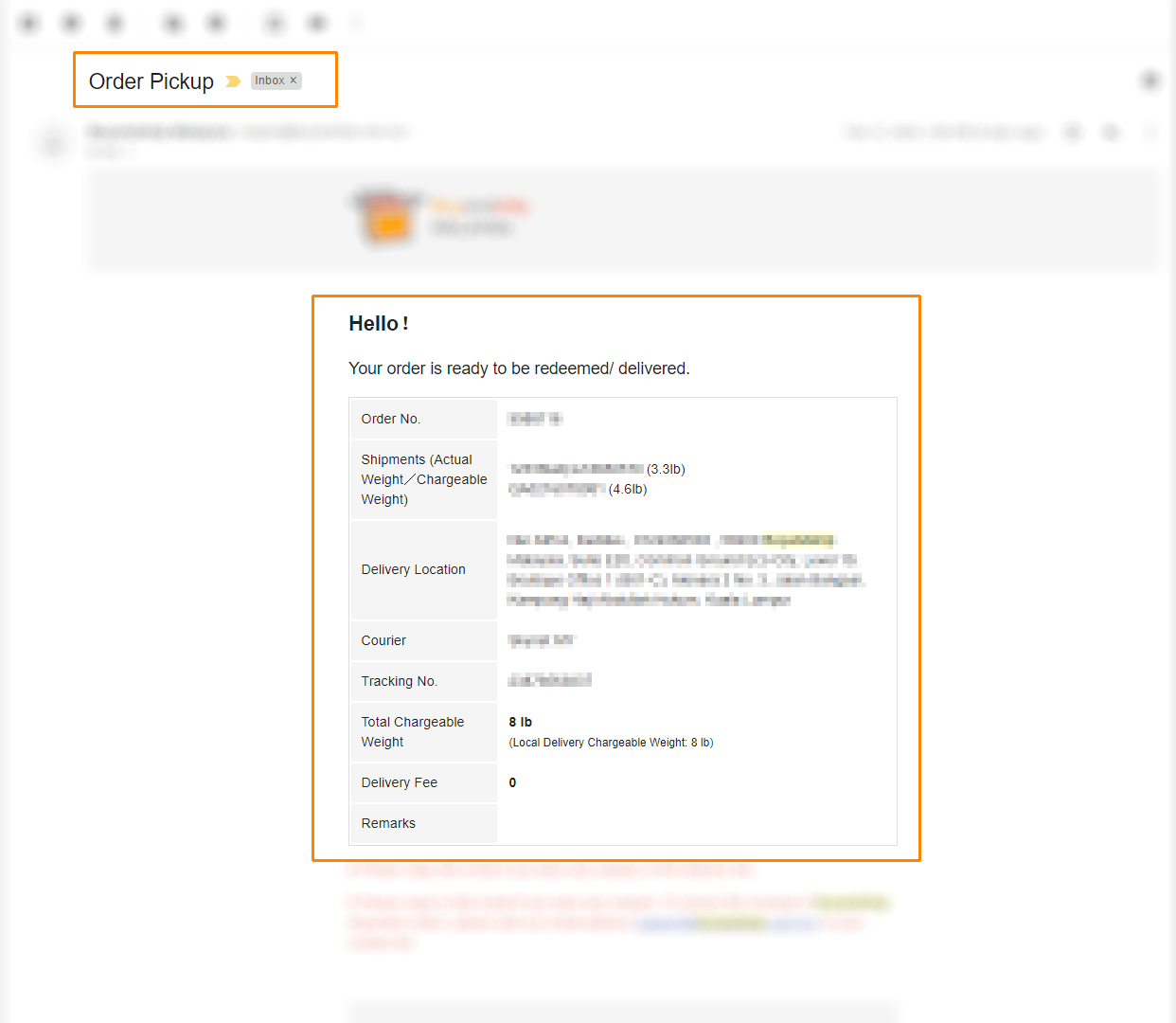 You can check on your shipping order status through the Buyandship Member Center as well! Simple login to your Buyandship account, head to "Orders" and select the "Ready for Delivery" tab!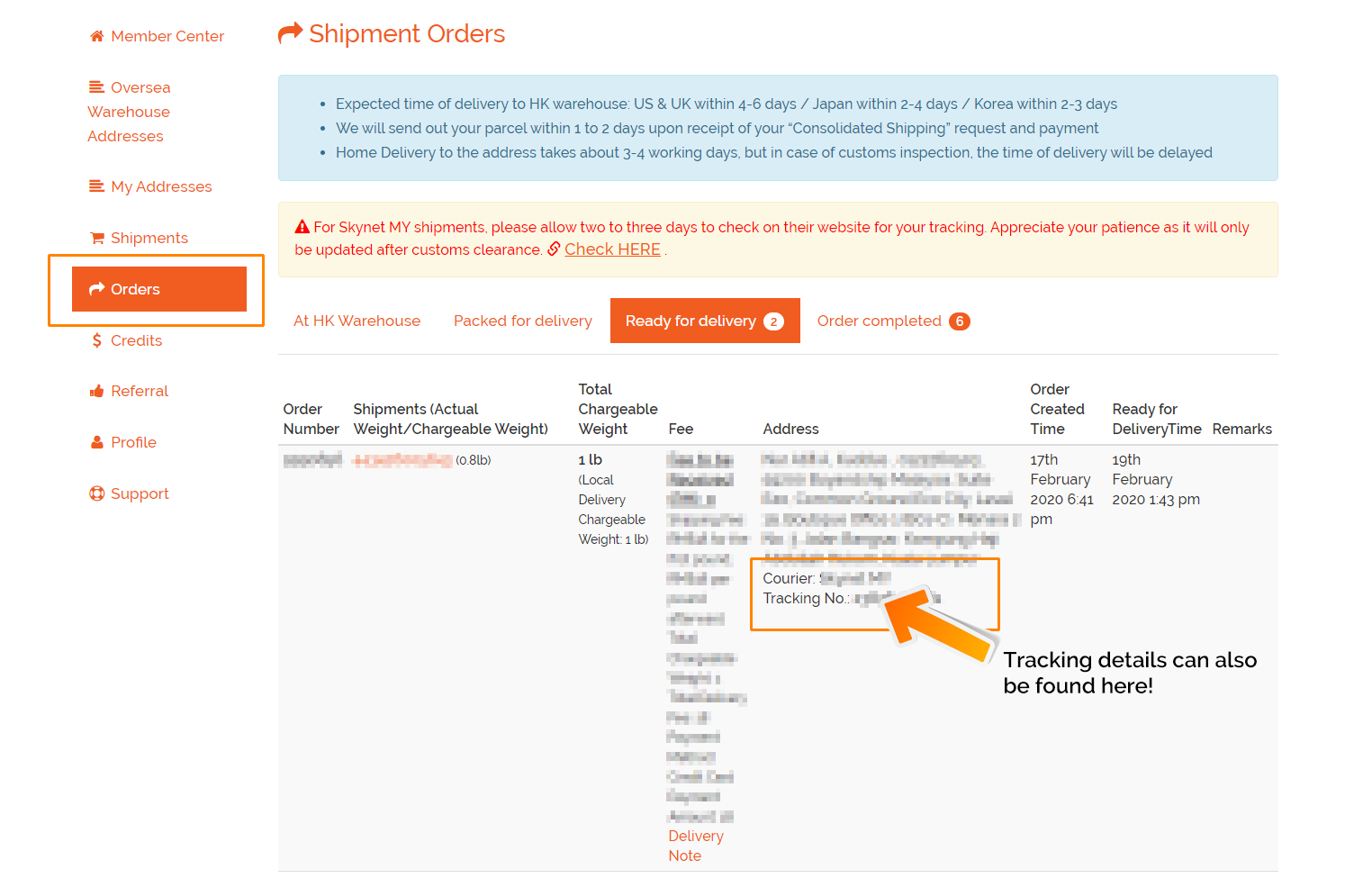 Once your shipping order arrives in Malaysia, delivery to your preferred address will take around 3 to 4 working day. However, it may be delayed, subject to customs inspection. 
*** For Buyandship shipping orders sent using Skynet Malaysia, you can only start tracking your shipment AFTER customs clearance in Malaysia. This generally takes 2 to 3 working days after receiving your "Order Pickup" notification.
We highly suggest you track and monitor your shipment. If there are no updates within 2 to 3 days upon its arrival in Malaysia, please give our courier partners a call directly to check on the delivery status. Buyandship does not have control over the delivery schedule of our local courier partners.