Tommy Hilfiger is internationally known for celebrating the classic American cool style. Heavily inspired by iconic pop culture and heritage, the brand infuses a preppy twist on its designs to break conventions and celebrate individuality.
While Tommy Hilfiger is available locally, the US store offers an extensive range of high-quality apparel, accessories and lifestyle products at attractive prices. It's also home to a variety of sub-brands inclusive Tommy Adaptive, Tommy Jeans, and Tommy Sport — some of which you can't find in Malaysia.
If you're an individual who loves expressing your sense of style through fashion, shop at Tommy Hilfiger US now!
---
Discover Tommy Hilfiger US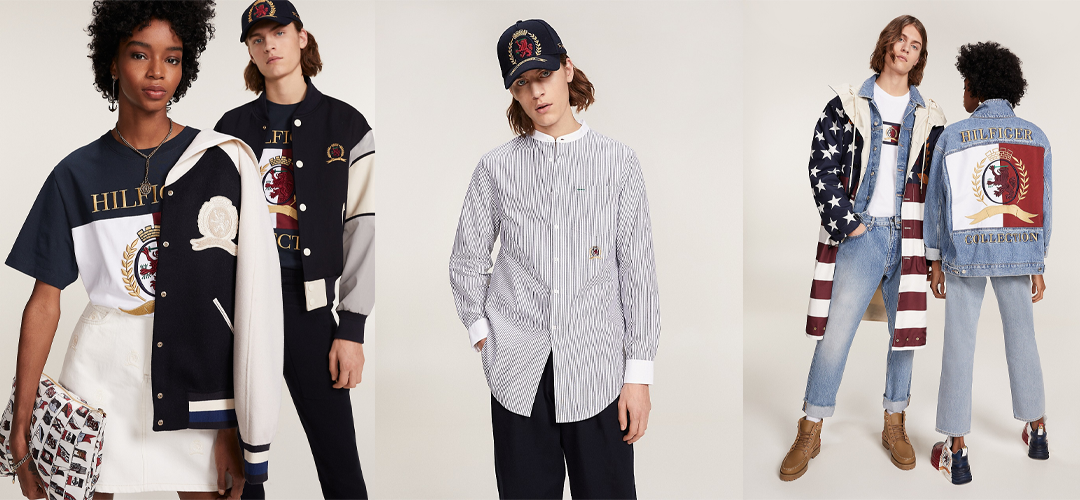 Hilfiger Collection is the pinnacle of the Tommy Hilfiger product offerings. This premier line is where the classics are boldly re-imagined while remaining wearable and rooted in their preppy heritage.

Suitable for those between the ages of  25 to 40 years old, this line also blends the brand's Americana heritage with contemporary influences and a playful fashion edge.

Made from luxurious premium quality textiles and produced in very limited quantities globally, many of the styles in this collection are premiered on the runway during Fashion Week! If you're a fashionista at heart, this collection is a match made in heaven for you!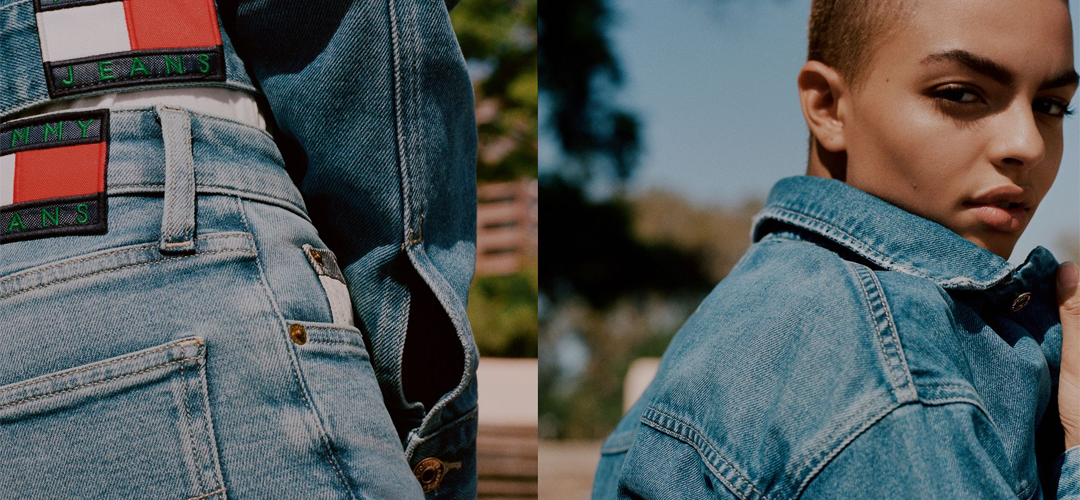 🔽 TOMMY JEANS 🔽
Tommy Jeans (formerly known as Hilfiger Jeans) is inspired by American denim classics with a modern, casual edge. This collection is made for the edgy youths who are not afraid to show their wild streak to the rest of the world.

The range adds an irreverent twist to the Tommy Hilfiger brand's heritage and focuses on premium denim. The line also plays off the re-issue of their authentic original designs released in the 80s and 90s that are now considered 'vintage'.

If high-quality, premium denim is what you've been looking for all these while, Tommy Jeans is your go-to collection to choose from!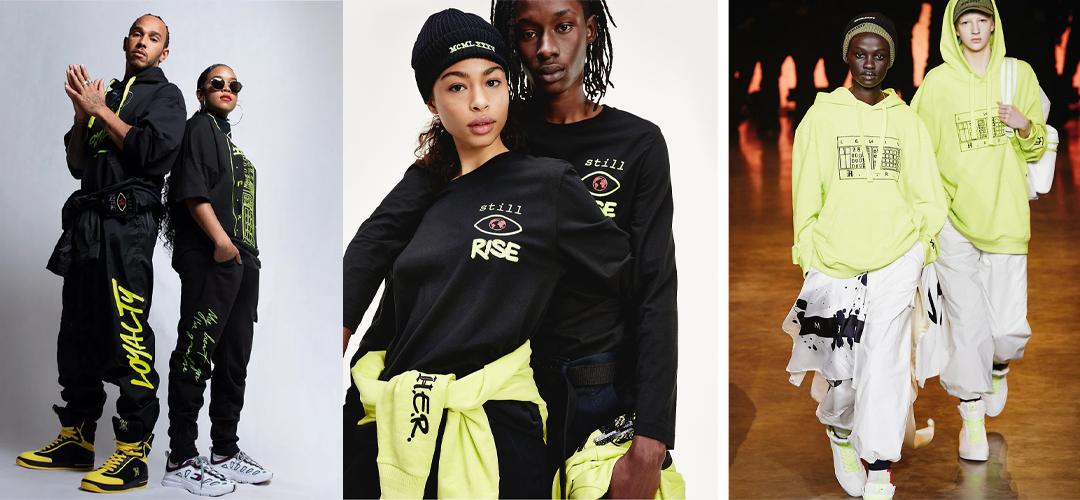 🔽 TOMMY X LEWIS 🔽
Tommy x Lewis Spring 2020,

which is a collaboration with Formula One World Champion, Lewis Hamilton, is a mish-mash of Tommy Hilfiger's preppy menswear vibe and Hamilton's streetwear style.  

Focusing on sustainability and acceptance, this line is made to be worn by everyone, despite gender, age, ethnicity and body type! EVERYTHING in this collection is unisex which means you can get yourself a pair of matching #OOTD sets for you and your significant other!

The collection is also meant to withstand lower-impact washes and recycled textiles on many of the styles, including things like denim! F1 fans, you'll be missing out BIG TIME if you don't get yourself anything from this collection.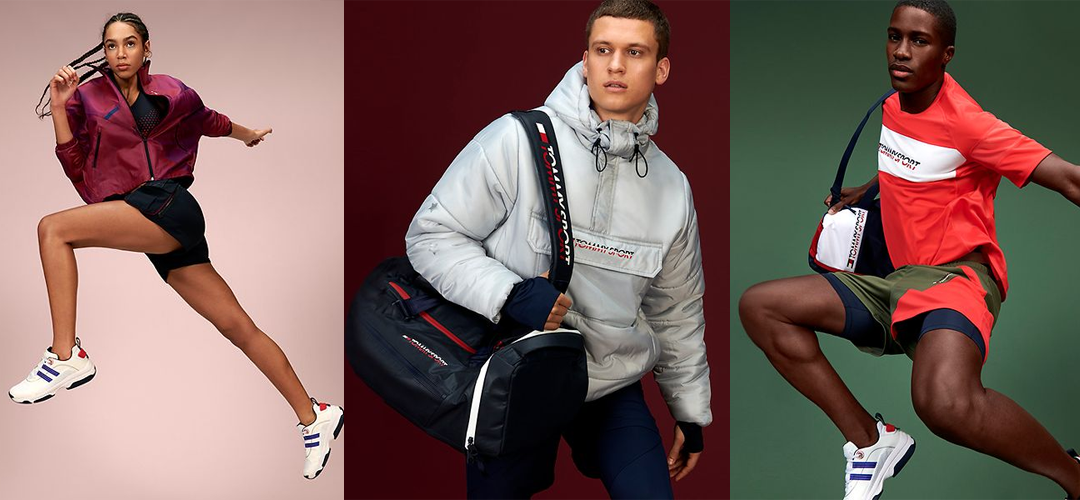 🔽 TOMMY SPORT 🔽
Tommy Sport is engineered for performance and infused with the brand's bold red, white and blue colour scheme. Silhouettes evoke the classic American cool spirit of the Tommy Hilfiger brand with unique details and functional features. 

The new sports wardrobe-essentials incorporate compression technology, water-repellent fabrics, moisture-wicking and stretch elements all with a contemporary twist.

Ergonomically built for optimal movement and multi-purpose use,  this line is perfect for the consumers who are into outdoor activities and general fitness as a lifestyle!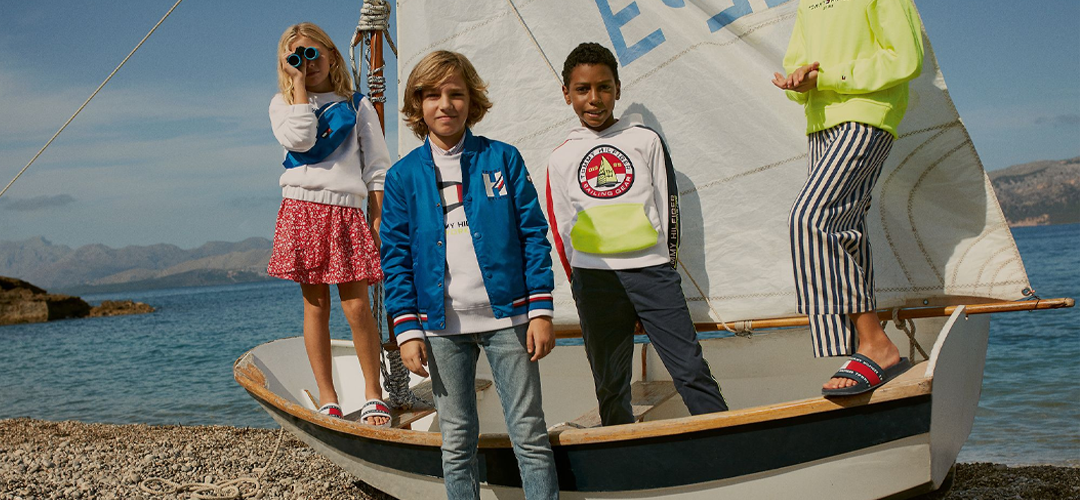 🔽 TOMMY KIDS 🔽
Tommy Hilfiger's collection for kids brings premium freshness to your tots' basic everyday clothes! Check out their wide range of children's clothing and accessories for playfulness, practicality and a twist of youthful East Coast cool! 

Offering a spirited take on preppy American style, the premium collection features classic pieces for boys, girls and also unisex including trousers, jackets, dresses and more! 

Comfortably designed for outdoor activities, birthday parties, basic everyday wear and also everything in-between! Whether they need jackets and sweatshirts for those cold and rainy days at home or just some plain old tees that keep them breezy and comfy on the weekend, Tommy Hilfiger has it all!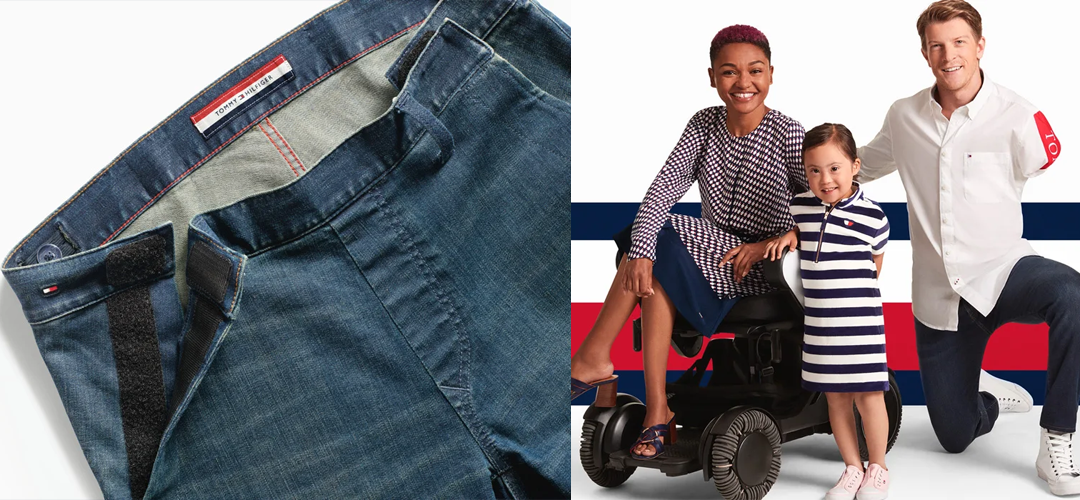 🔽 TOMMY ADAPTIVE 🔽
Tommy Adaptive is an innovative disability-friendly clothing line that includes a variety of stylish pieces to accommodate all people with disabilities.

This line includes essential fashion pieces like shirts, pants, shorts, dresses, and jackets that are much easier to put on. 

Modifications such as adjustable hems, one-handed zippers, side-seam openings, adjustable waists, and magnetic buttons and velcro make the fashionable designs much more disability-friendly. 
---
Buyandship Top Picks from Tommy Hilfiger US!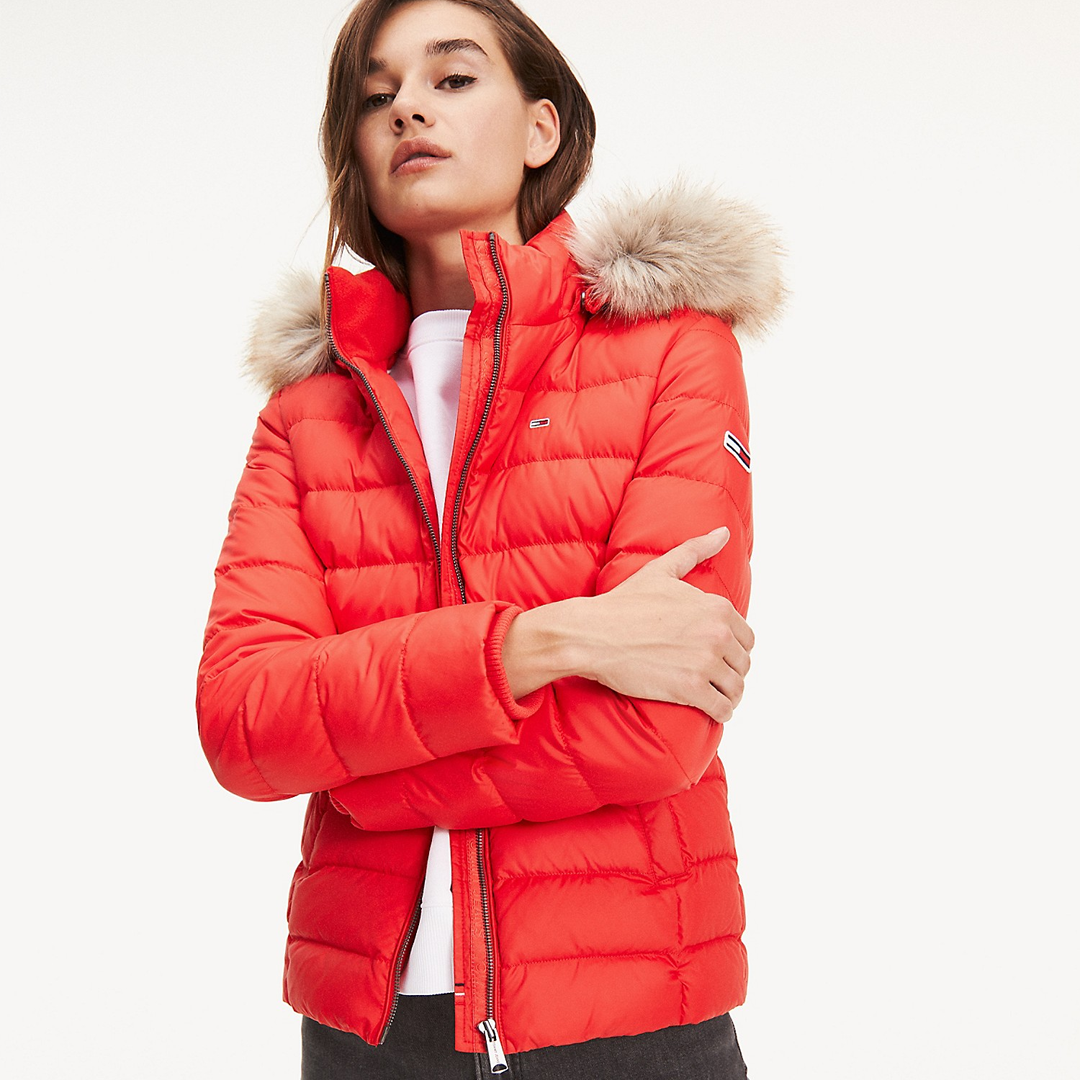 Wrap yourself up in this eco-friendly warmth for as low as US$47 (~RM199)!

Comparatively, this hooded jacket costs

RM531 

which is still pretty steep if you get it locally. Enjoy great savings when you purchase this jacket using Buyandship's US warehouse address and let this hooded puffer keep you toasty when the cold winds blow! 
---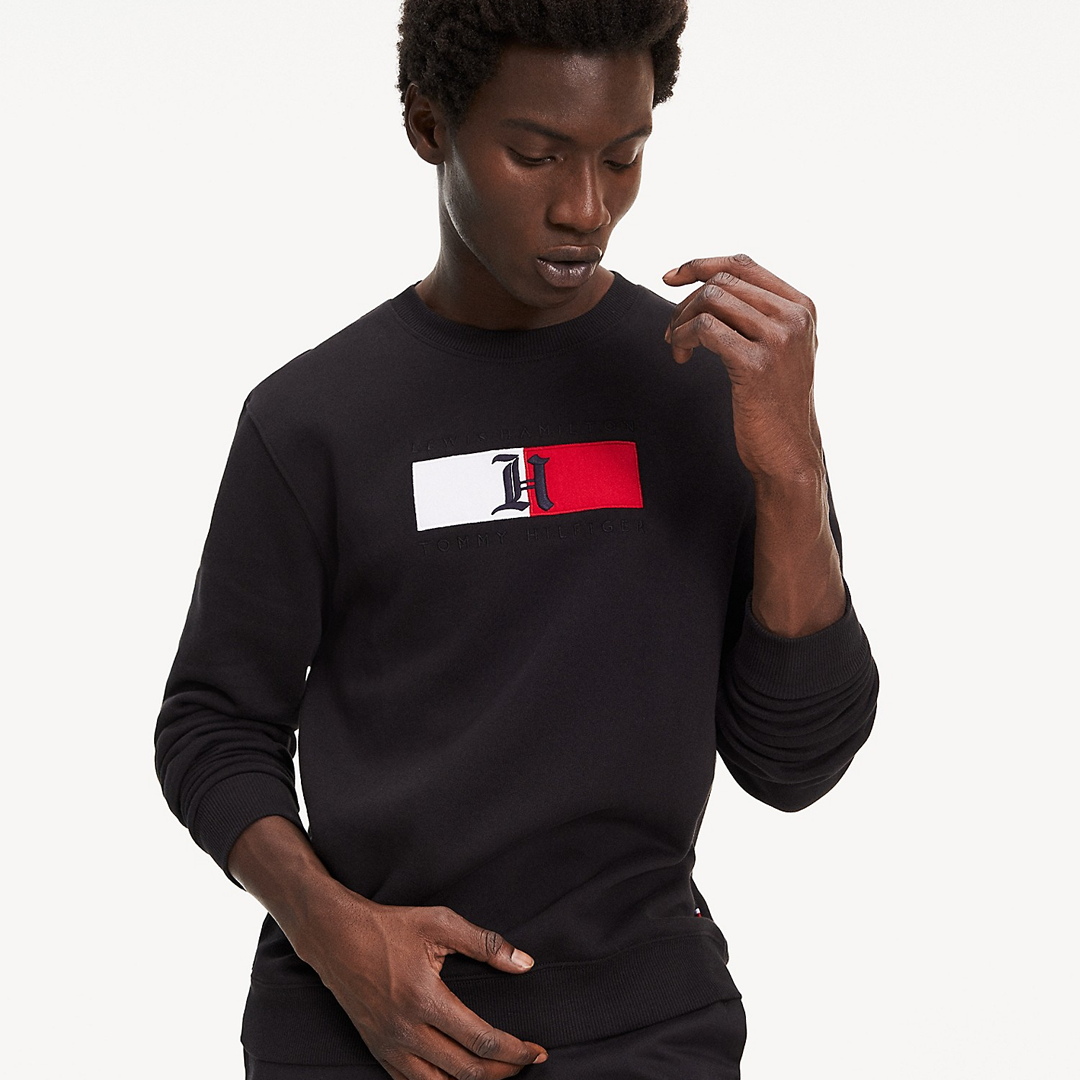 LEWIS HAMILTON RELAXED FIT SWEATSHIRT
Classic and versatile, this relaxed fit sweatshirt features Lewis Hamilton's logo patch front and centre. This limited-edition style from the Tommy Hilfiger and Lewis Hamilton collaboration costs only US$35 (~RM148) 

if you shop from their official website using our forwarding service! To compare, the exact sweatshirt costs

RM790

 at a local retailer! Save your pockets from burning by purchasing this premium streetwear using Buyandship's US warehouse address!
---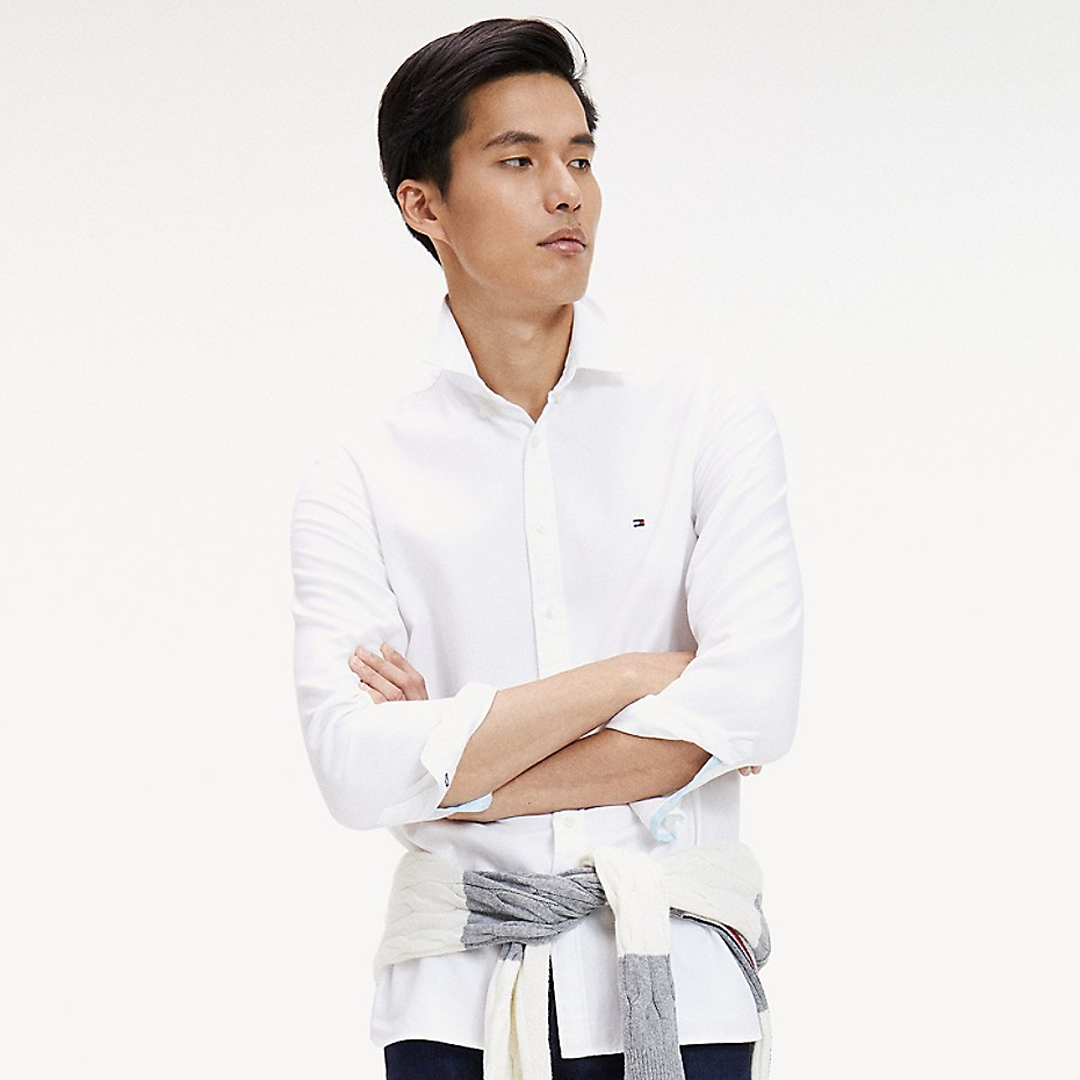 SLIM FIT CLASSIC COTTON DOBBY SHIRT
Get one of Tommy Hilfiger's staple pieces for the price of US$45 (~RM190) when you shop from their official USA website! This classic slim fit white t-shirt is suitable for any occasion and we can guarantee that you'll reach for it again and again. Woven from cotton dobby for subtle texture and cut in a trim fit, you'll look effortlessly good in no time! The price retails for RM 327 at a local retailer, so if you want to enjoy MORE savings, feel free to use Buyandship's warehouse address in the US!
---
Tommy Hilfiger US Shopping Tutorial
STEP 1: Firstly, SIGN UP and be a Buyandship member! This is to ensure that you can use the warehouse address for Buyandship!
STEP 2: Go to Tommy Hilfiger US website HERE! Click "SIGN IN" on the top right corner of the page and then fill in the required details! Double-check to make sure that you fill it in according to Buyandship's US warehouse address.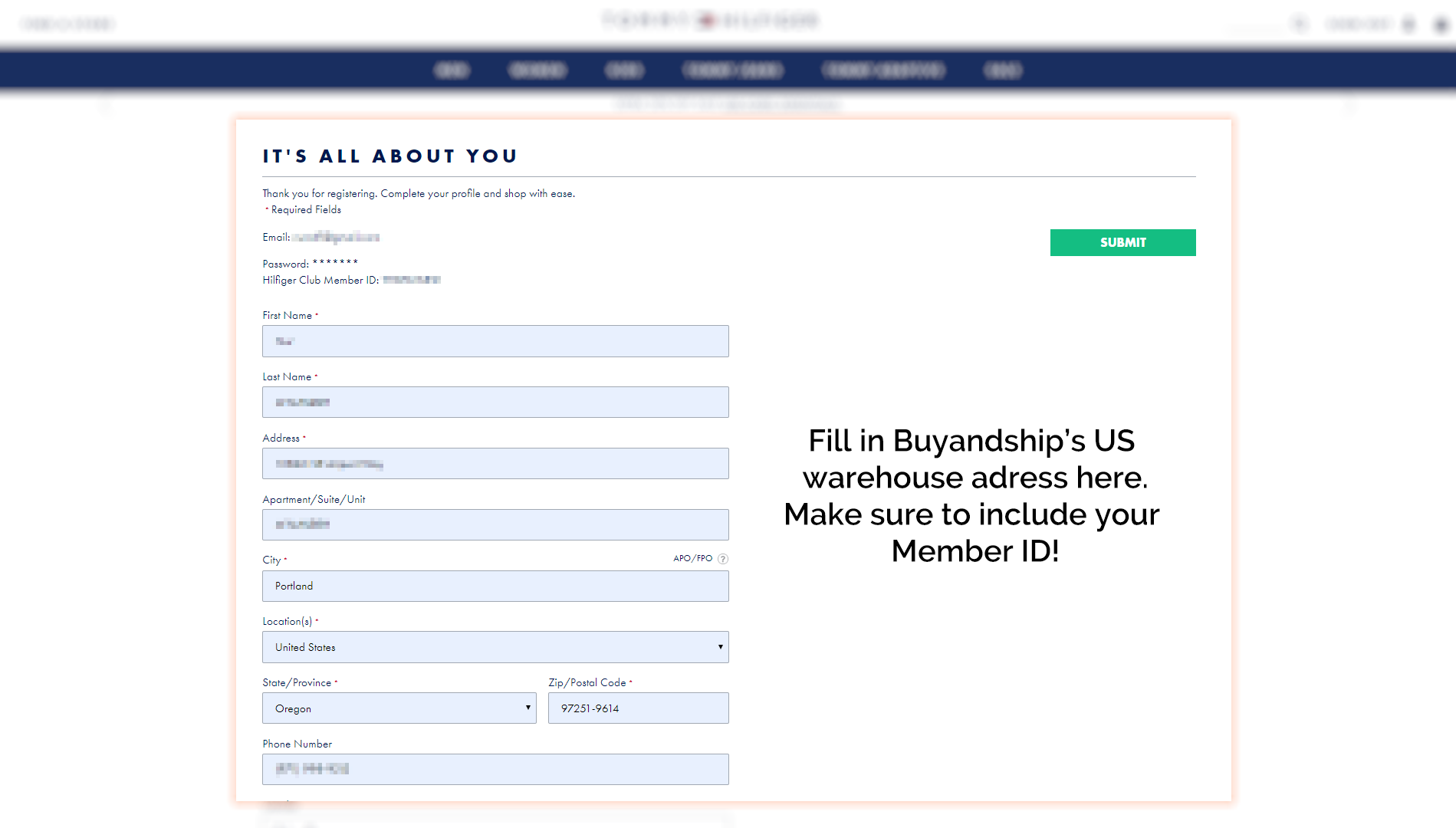 STEP 3: By registering your email, you're now a member of the Hilfiger Club and you're also eligible for a 20% off welcome offer on your first purchase. YAY!
STEP 4: Go back to the homepage and you can START SHOPPING!
STEP 5: After you're done adding items into your bag, click "CHECKOUT" on the top right of the page. Don't forget to apply any PROMO CODES if there's any!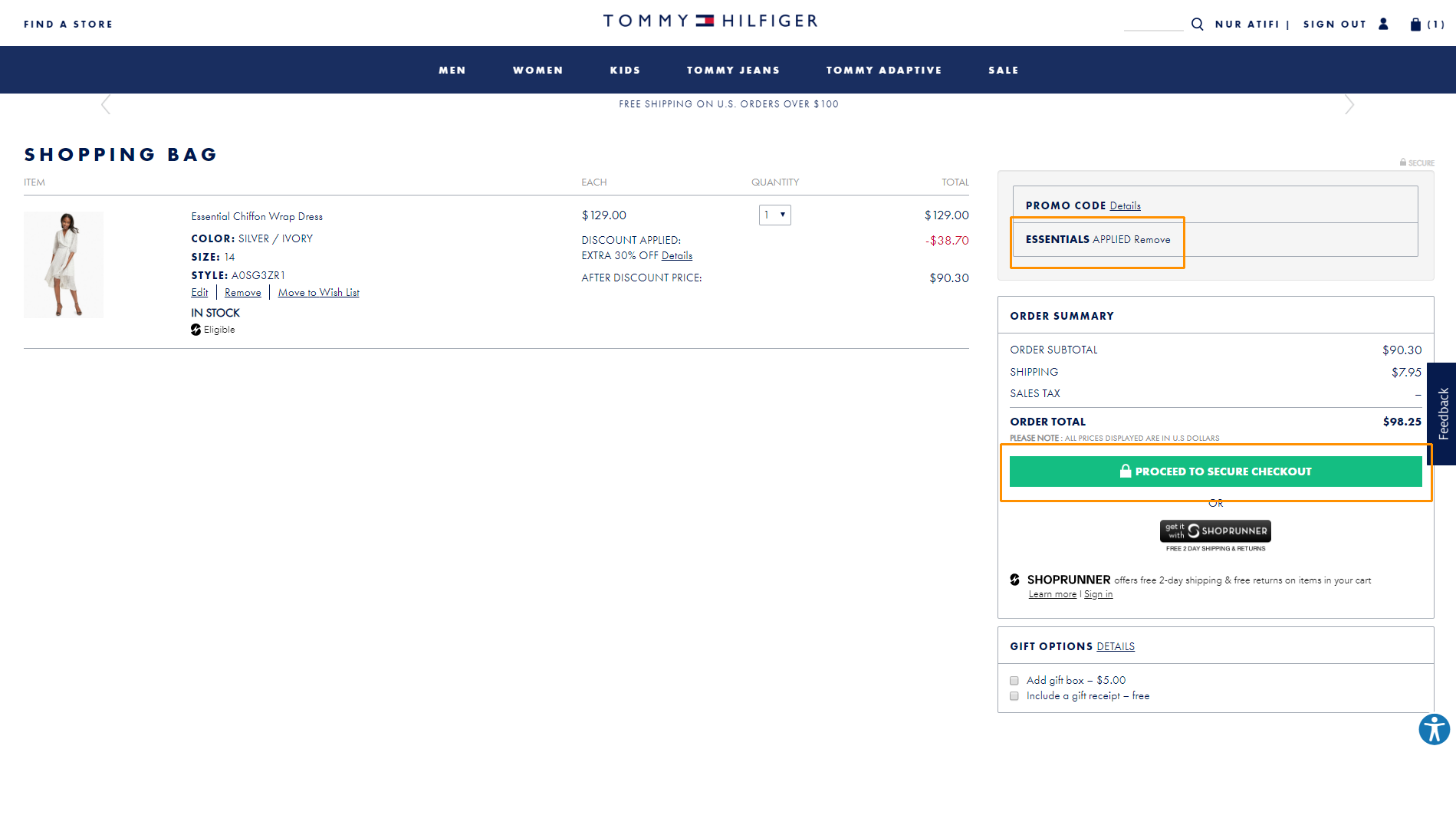 STEP 6: Check your details and choose your shipping method before clicking "PROCEED TO SECURE CHECKOUT" to make your PAYMENT.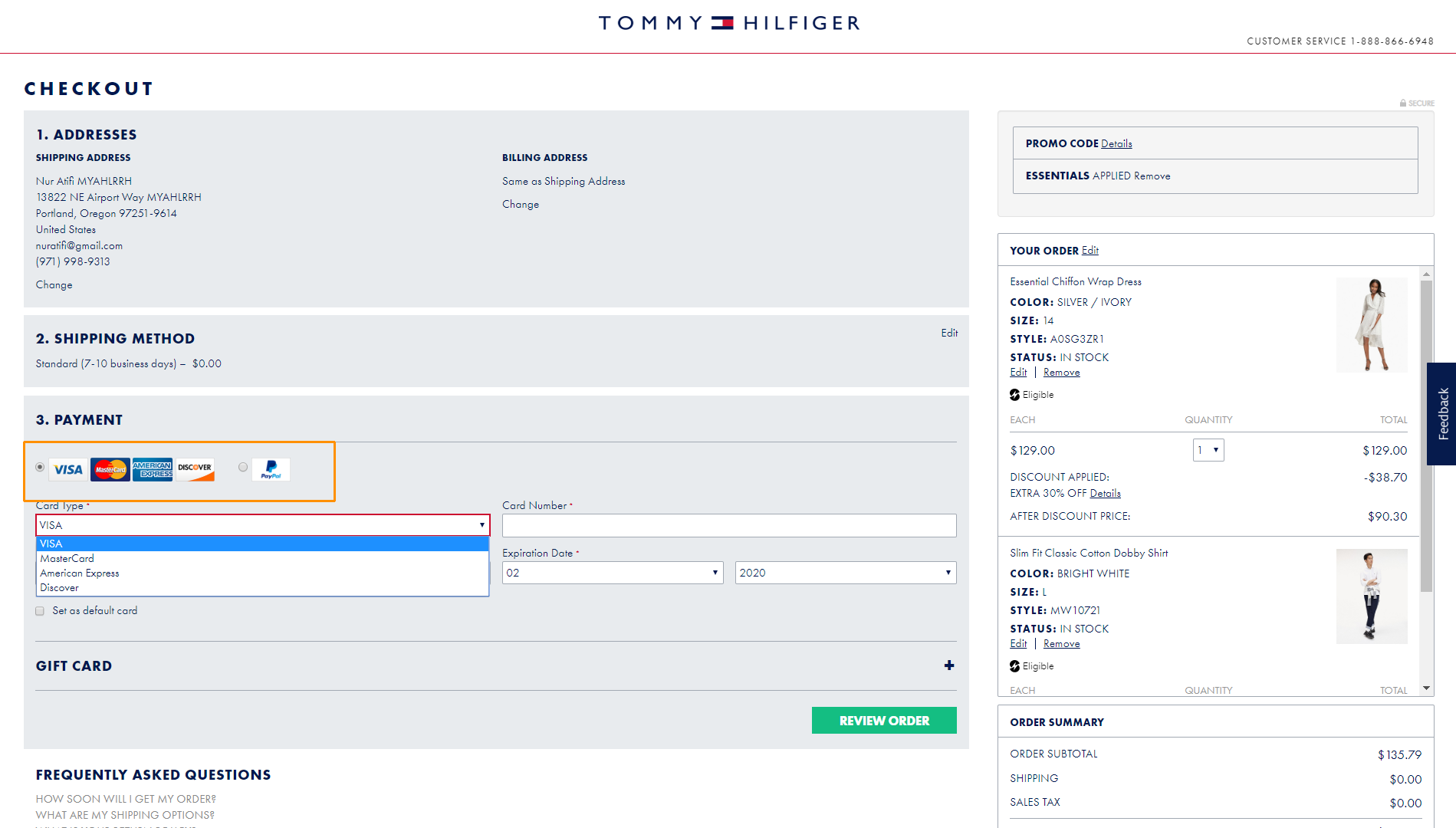 STEP 7: Choose your desired payment method and click "REVIEW ORDER" before you finalise the purchase. Double-check all the info before pressing "SUBMIT ORDER".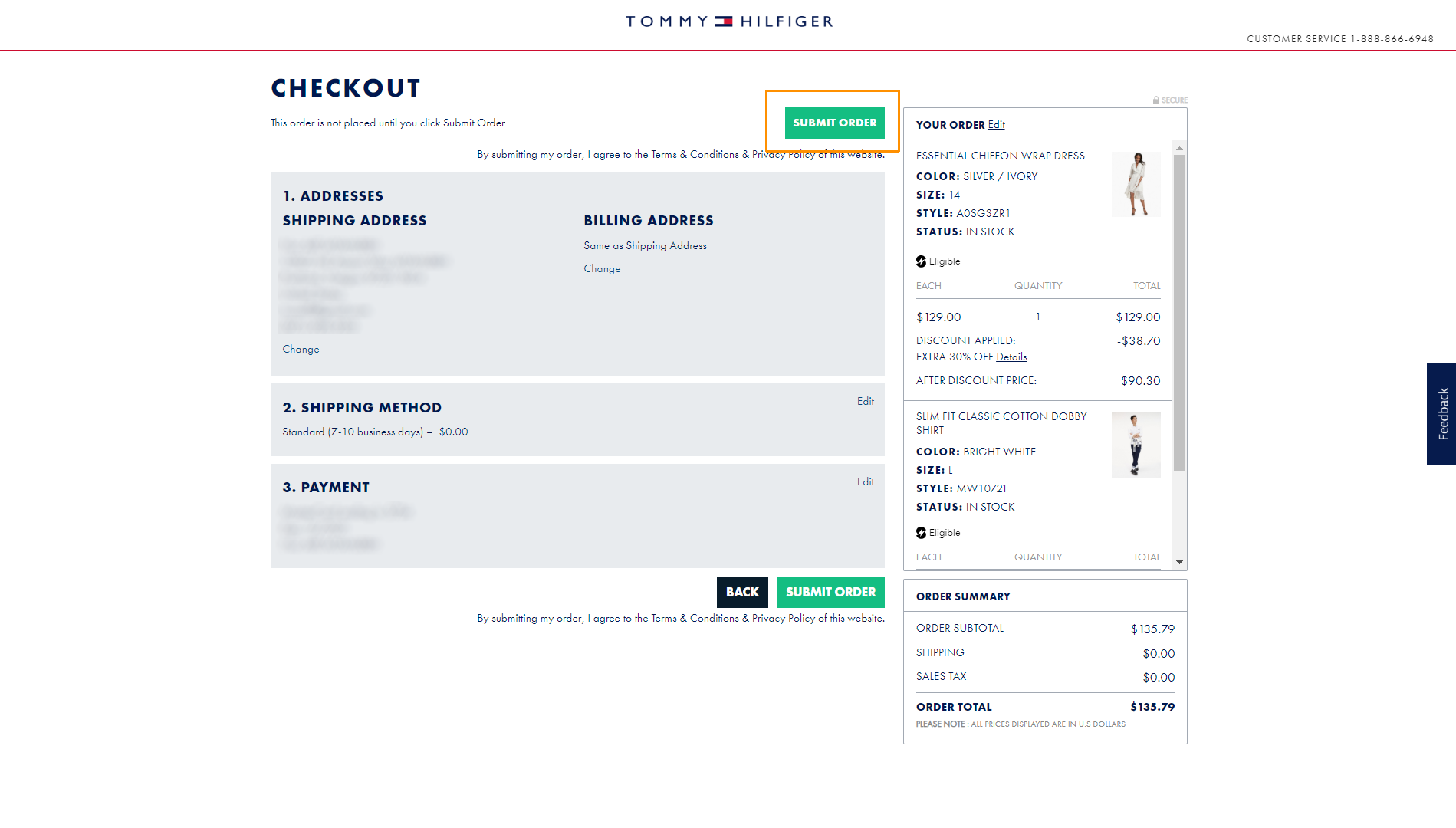 STEP 8: Once your order has been confirmed and processed, you'll receive tracking details from Tommy Hilfiger. Make sure to declare your shipment on Buyandship's Member Center so we'll know what's on the way!  (Read more on how to DECLARE and  CONSOLIDATE your shipments here!) Now, all you have to do is relax and wait for your parcel(s) to arrive! 😉