Don't you just LOVE getting packages in the mail? What if we tell you that you can get a box full of cool and exciting stuff that you like, delivered to your house MONTHLY? If so, subscription boxes are your thing! They are very popular in the US and it is a FANTASTIC way for you to indulge a favourite hobby, try out new beauty or skincare products or simply treat yourself or a friend to a unique monthly experience.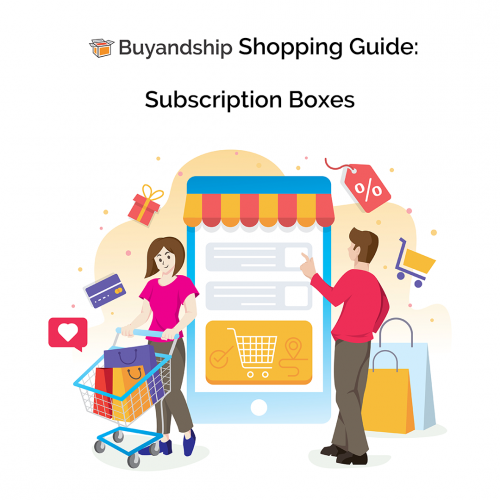 The thing about many subscription boxes is that they don't get delivered internationally. However, they do offer DOMESTIC SHIPPING! Lucky for you, with Buyandship, you can have a taste of what it feels like to receive monthly fun treats at an affordable price. Our forwarding rate from the US and UK is RM18 per lbs! 
Whatever your passion may be; be it beauty, snacks, toys or crafts, there's a suitable subscription box out there waiting for you! If you enjoy the feeling of having your birthday every month, try out subscription boxes!
---
BUYANDSHIP'S TOP PICKS FOR SUBSCRIPTION BOXES!
---
---
---
---
Editor's Note: Make sure to check the contents in your monthly subscription boxes to see whether they contain any restricted items! This is to ensure your shipments don't get discarded. Please buy them at your own discretion. 😉