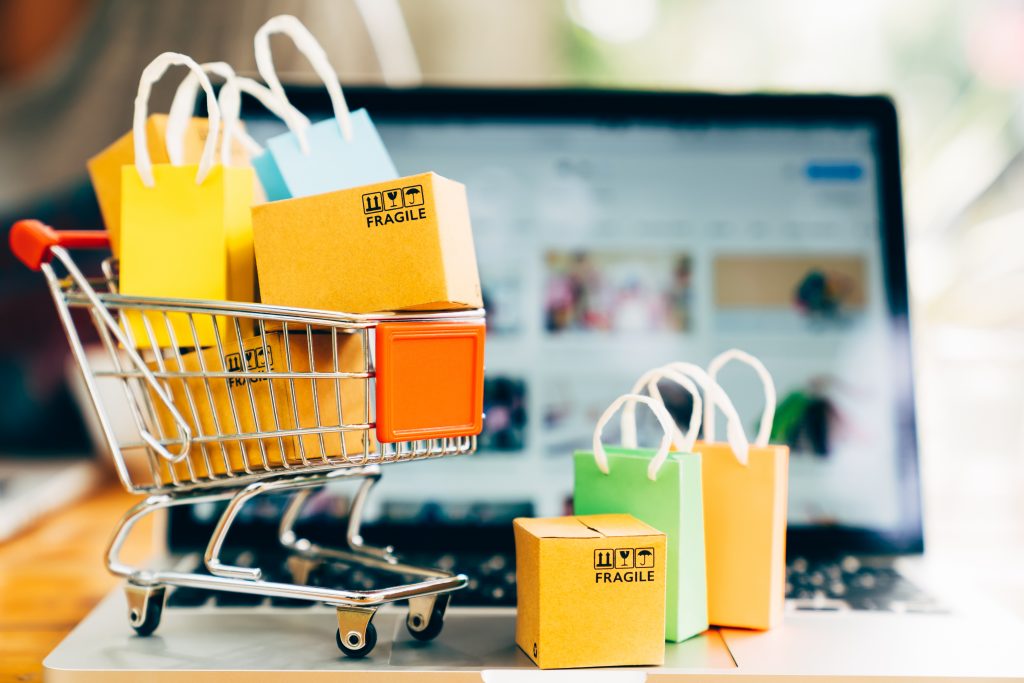 When you're shopping online overseas, one of the top concerns is getting taxed by Jabatan Kastam Diraja Malaysia. Whether or not your shipment will be taxed is somewhat of a gray area in Malaysia, Buyandship suggests our members to be aware of the general rule of thumb for import tax and duty. If you choose Delivery Duty Unpaid (DDU) there may be duty and tax above RM 500, see explanation below regarding Delivery Duty Unpaid (DDU).  Buyandship has created a New Pricing Option called Delivery Duty Paid (DDP) which is inclusive of duty and tax for shipments with total consolidated value above RM 500. Delivery Duty Paid (DDP) option is the best for above RM 500 consolidated shipments. For more about DDP click HERE.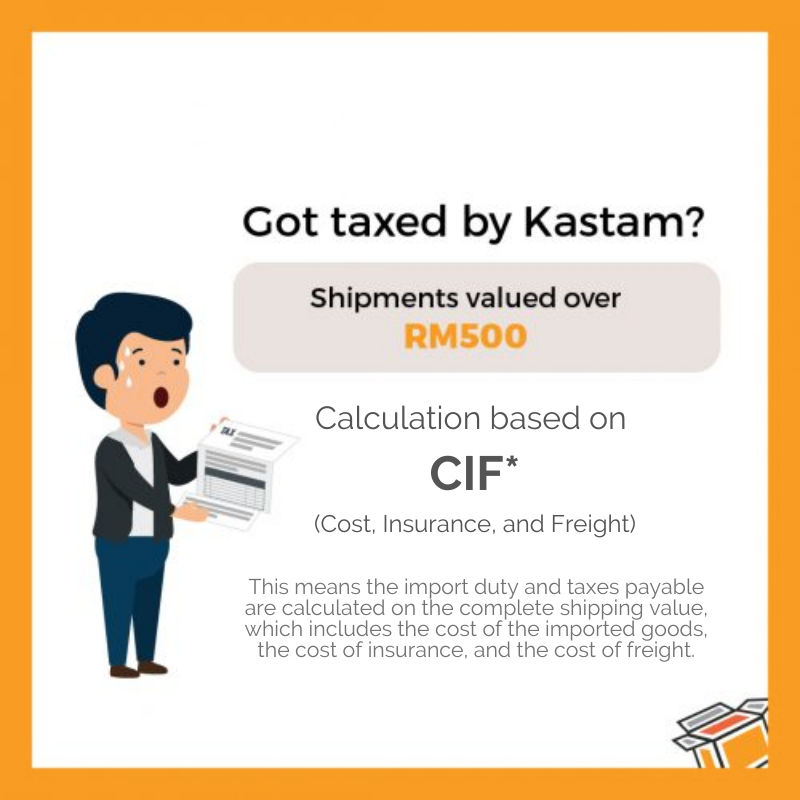 1. Kastam will likely tax shipments over RM500 in value
The value of your shipment often determines the likelihood of your Buyandship delivery being stopped by Kastam for inspection. The value is not determined by just the total price of your purchased items; it is calculated based on the CIF (Cost, Insurance, and Freight) method, which means that the import duty and taxes payable are calculated on the complete shipping value, which includes the cost of the imported goods, the cost of insurance, and the cost of freight.
2. How much will I have to pay for tax and duty?
In general, the import tax rate in Malaysia starts from 5% of the shipment value. Many product categories like fashion, accessories, bags & luggage, audio-video products and health & beauty products will have Sales and Service Tax (SST) imposed on it for shipments valued over RM500. There are some instances where on top of the SST, you will have to pay import duty charges by Kastam. Products like home appliances, toys, watches and dry food and supplements may be subjected to additional import duty charges of between 15 to 20%!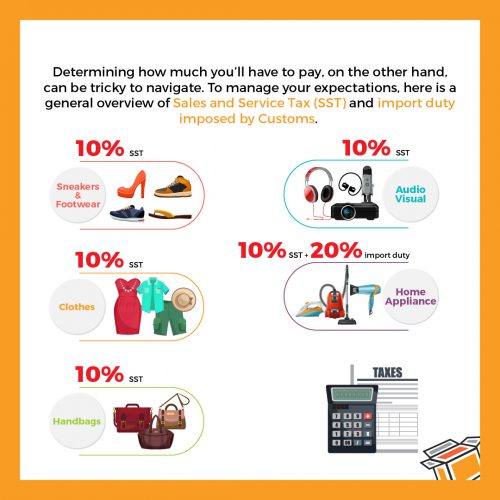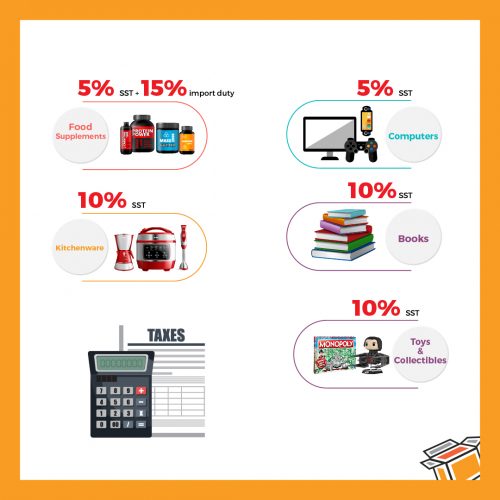 3. What should I do if Kastam stops my Buyandship shipment?
Aside from anticipating whether your Buyandship shipment will be taxed, you don't need to worry about going to the Kastam hub to collect your detained delivery! Our courier partners will handle the process on your behalf and will inform you beforehand on the estimate custom tax and duty you'll need to pay to Kastam. Buyandship does not handle Kastam payments; you will need to pay our courier partner(s) before they can proceed with releasing your shipment.
Please note that our courier partners will charge a processing fee during the procedure.
(Last updated: 21 April 2021)