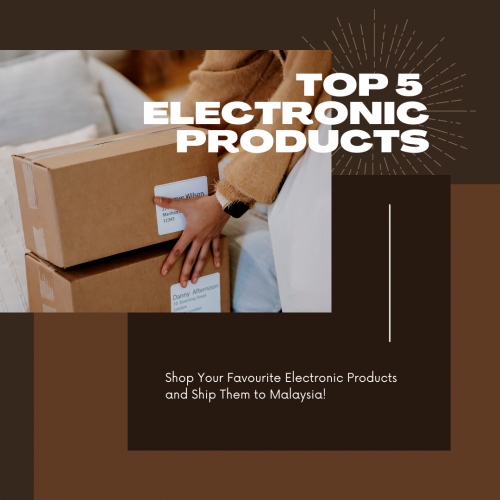 Amazon is one of people's favourite sites to buy products thanks to its wide range of selections. It's the perfect site to look for if you can't find the products locally. Not only Amazon offers cheaper price compares to Malaysia retail price, but it also provides free local shipping. Deliver your chosen products to Buyandship's US warehouse to enjoy affordable shipping rate.
If you ever get overwhelmed by all the choices, we have personally curated top 5 electronics products just for you! So get your wallet ready and add your favourite items to the card. Enjoy shopping everyone!
---
Echo Dot (4th Gen) in Charcoal, Smart Speaker with Alexa
Meet Echo Dot, a smart speaker that doesn't only voice control your entertainment—Spotify, Netflix, etc, but also control your smart home—just use your voice to turn on and off the light or adjust the thermostat. Alexa is also ready to assist you in anything; set alarm, check the whether, ask latest news, to even ask her to tell a joke.
Amazon US Price: RM 188.50 (US$ 44.99)
Malaysia Retail Price: RM 129
Buy on Amazon US and ship via our US Warehouse
---
MacBook Pro, 13-Inch, 256GB
We're pretty sure you are familiar with Apple products. If you are looking for a new laptop to replace your old one, this 13-inch MacBook Pro is ideal for your everyday use. Not only that, the Retina display is perfect for watching your favourite movies to using design softwares for your creative projects.
Amazon US Price: RM 5,024 (US$ 1,199)
Malaysia Retail Price: RM 5,599
Buy on Amazon US and ship via our US Warehouse
---
Samsung Galaxy Tab S7, WiFi 128GB, Mystic Bronze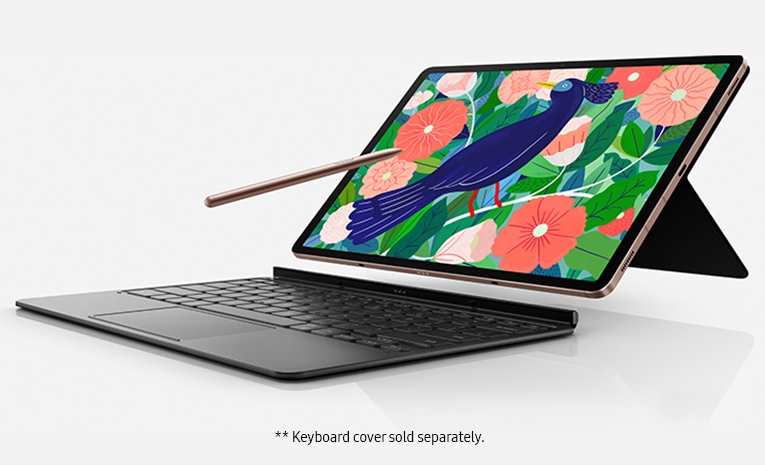 Get immersed by a tablet with power of a PC. Experience your favourite Netflix shows with edge-to-edge display, rich audio and quad speakers by AKG and Dolby ATMOS. It also includes a redesigned S pen for a smooth writing experience.
Amazon US Price: RM 2,594 (US$ 619)
Malaysia Retail Price: RM 3,299
Buy on Amazon US and ship to our US Warehouse
---
Kindle Paperwhite in Twilight Blue, Ad-Supported, 8GB
This thin, light, and waterproof is a great alternative to accompany you wherever you go. Now with Audible, you can enjoy your favourite stories by pairing it to your bluetooth headphone or speaker. Now you can sit back and relax by the beach or go on a short getaway with your favourite books.
Amazon US Price: RM 539.65 (US$ 129.99)
Malaysia Retail Price: RM 750
Buy on Amazon US and Ship to our US Warehouse
---
JBL Charge 4, Wireless Speaker, Camouflage
This wireless and waterproof speaker is the perfect companion. Connect up to 2 smartphones or tablet, this speaker is also lasted up to 20 hours pf playtime. Now, you can enjoy your movie nights or even pool party without having to worry about spillage.
Amazon US Price: RM 560 (US$ 134.99)
Malaysia Retail Price: RM 899
Buy on US Amazon and Ship to our US Warehouse