Aigle is a French brand founded in the 1853 and known for its outdoor clothings. Their clothings offers protection on different weather conditions, including rainy days and colder weather. If that's what you're looking for, look no further because Aigle Japan is currently on sale! From now until August 2nd, Aigle is having up to 50% off on lots of selected items, from outerwear, tops, bottoms, bags, shoes and more! Since Aigle Japan only ship within Japan, you can ship your favourite items to our Japan warehouse!
We have selected some of our favourite clothings for you to choose from. So what are you waiting for? Head over their online shop and get your favourite items now.
---
WATERPROOF HOODED COAT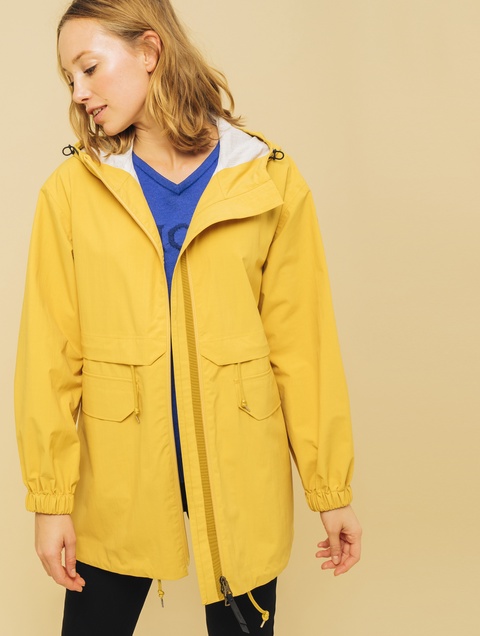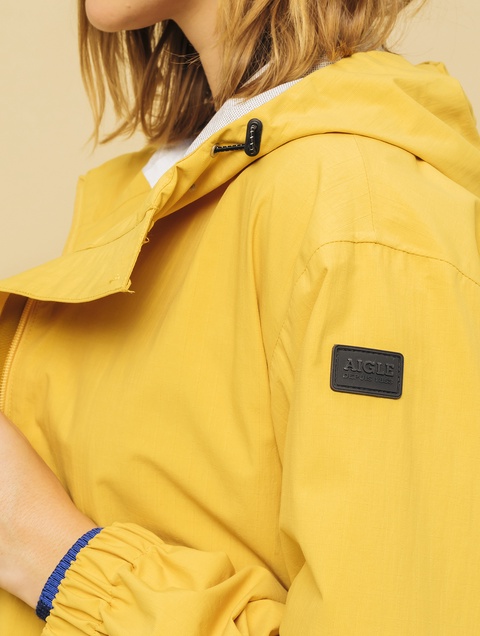 A yellow nylon coat had a drop shoulder silhouette with a hood and 2 side pockets. This coat has 2.5 layers of breathable and waterproof features. With the drawstring on the waist and elastic band on the cuff, you can easily adjust it to your liking.
PRICE:
Discount Price: RM 916 (¥ 23,870)
Original Price: RM 1,309 (¥ 34,100)
---
WATERPROOF JACKET
Available in 3 colours (navy blue, army green, and red), this waterproof and breathable jacket is made out of nylon. Not only this jacket has two layers of closing on the centre (a zipper and snap buttons), it also has two zipped side pockets and a hood.
PRICE:
Discount Price: RM 946 (¥ 24,640)
Original Price: RM 1,351 (¥ 35,200)
---
UNISEX LIGHTWEIGHT PULLOVER JACKET
This unisex pullover is available in 5 different colour tones. It has stand-up collar, 2 pockets, adjustable cuffs, drawstring hem, and snap placket. This jacket is made out of 100% polyamide.
PRICE:
Discount Price: RM 562 (¥14,630)
Original Price: RM 802 (¥ 20,900)
---
VINTAGE BACKPACK
This contrasting colours backpack has two closures—a buckle on the outside and a drawstring on the inside. With the side of this backpack—27(L) x 415(H) x 15(W)—it is perfect to accompany you in any outdoor activities. This bag is made out of 100% polyester.
PRICE:
Discount Price: RM 317 (¥ 8,250)
Original Price: RM 403 (¥ 10,500)
---
WHITE CANVAS TRAINERS
Available in two colours—white and red, this trainers is perfect for any occasions. Made out of cotton canvas, this shoes has water repellent treatment, which will keep your feet dry. With a breathable and polyester-lined polyurethane foam base, it's guarantee to make you stay comfortable all day long.
PRICE:
Discount Price: RM 211 (¥ 5,500)
Original Price: RM 422 (¥ 11,000)