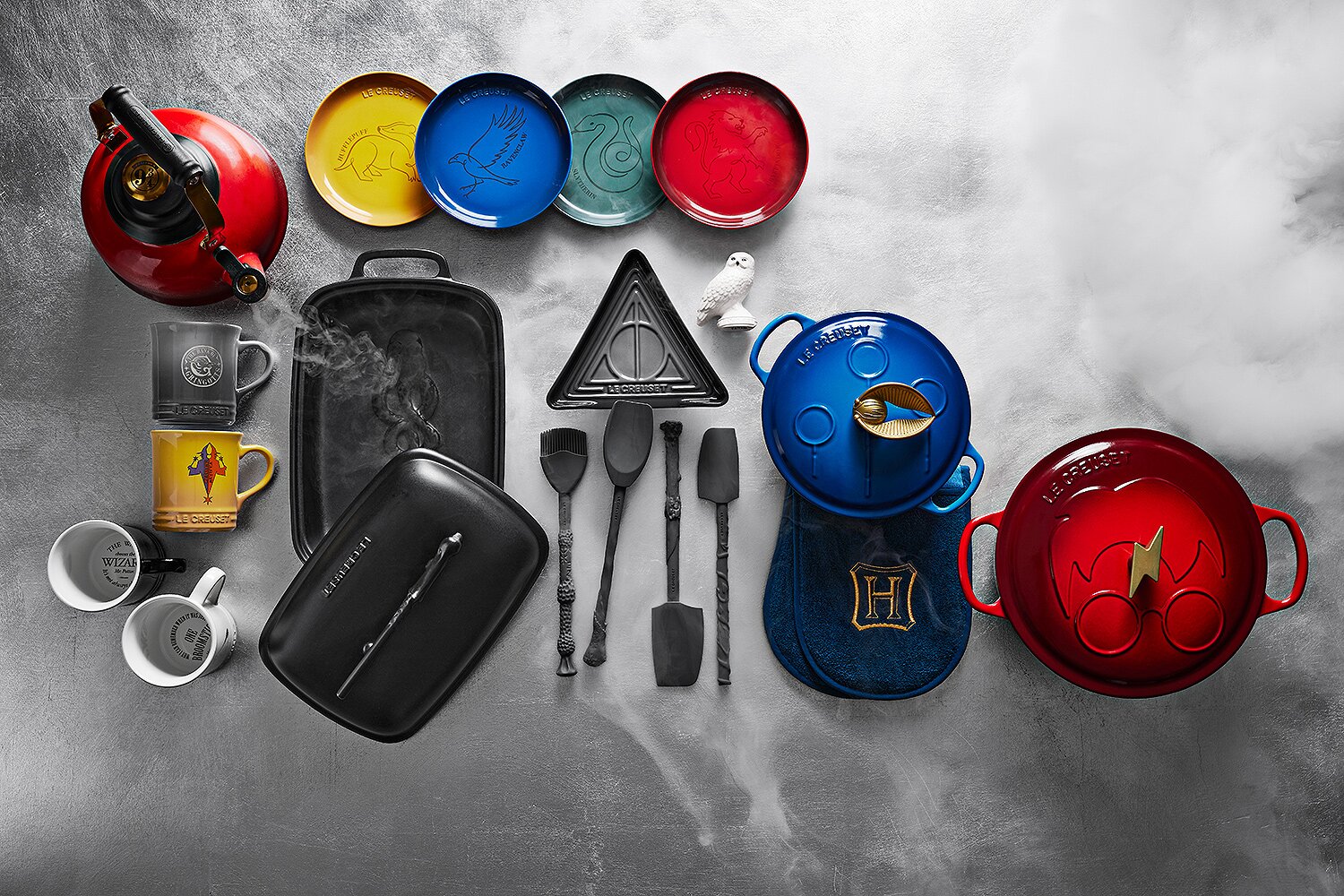 Attention Potterheads! Le Creuset has just released a selection of cookware inspired by Harry Potter. This magical collection will give you a sense of nostalgia while cooking or baking your favourite dishes. In this collection, you will find the signature enamelled Dutch Oven paired with Harry's iconic scar knob or the Golden Snitch knob. You will not only find the protagonist in this collection, but the famous Lord Voldemort will also make an appearance in the Casserole.
So, if you or anyone close to you is a Potterhead and loves looking, this collaboration is not something you would want to miss. Head over to Le Creuset US website (use VPN to access it) and shop now. Keep scrolling as we show you our top 5 picks from this collaboration.
Fun Fact: They give you limited lifetime warranty on their Dutch Oven!
📌 SHOP LE CREUSET X HARRY POTTER HERE
---
Harry Potter™ Signature Round Dutch Oven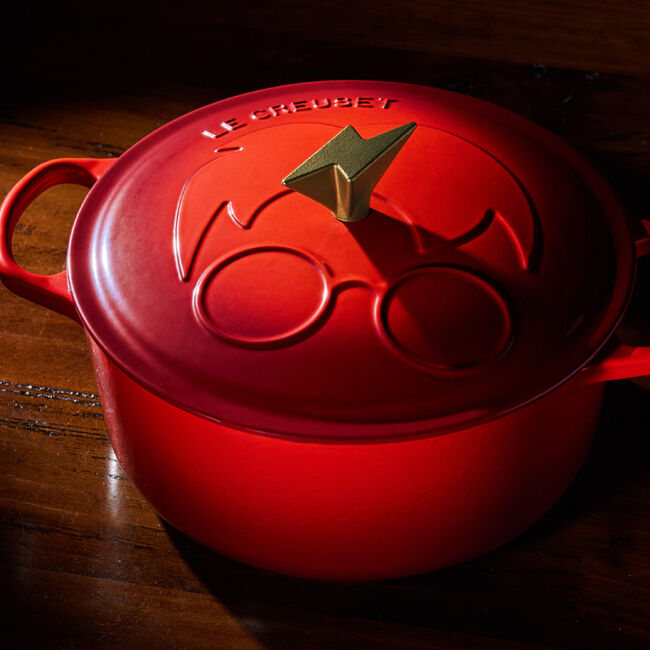 FEATURES:
Material: Enamelled Cast Iron
Heat Source: Ceramic, Electric, Gas, Halogen, Induction, Oven
Capacity: 5 1/2qt.
Dimension: 13 3/4″ wide with handles, 7″ tall with lid, 10 1/4″ diameter
PRICE:
US$400 (RM1,661.40)
---
Quidditch™ Signature Round Dutch Oven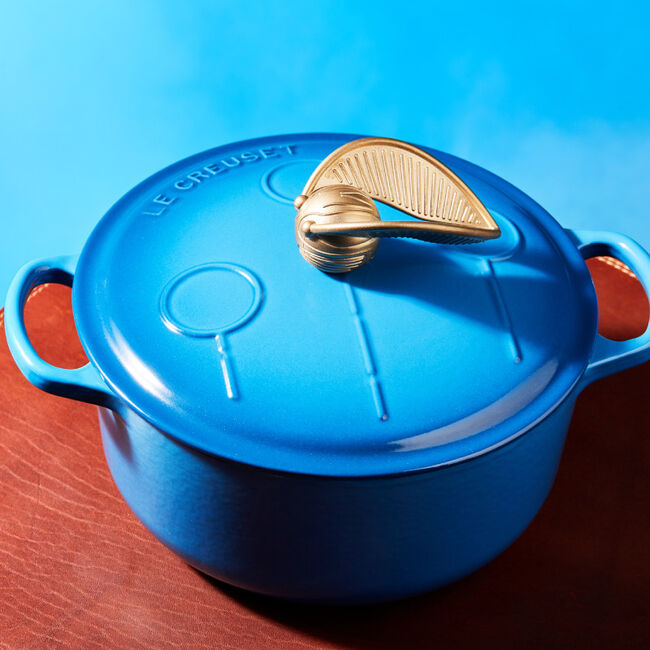 FEATURES:
Material: Enamelled Cast Iron
Heat Source: Ceramic, Electric, Gas, Halogen, Induction, Oven
Capacity: 2 3/4 qt.
Dimension: 10 3/4" wide with handles, 6" tall with lid, 7 3/4″ diameter
PRICE:
US$300 (RM1,246)
---
Lord Voldemort™ Rectangle Covered Casserole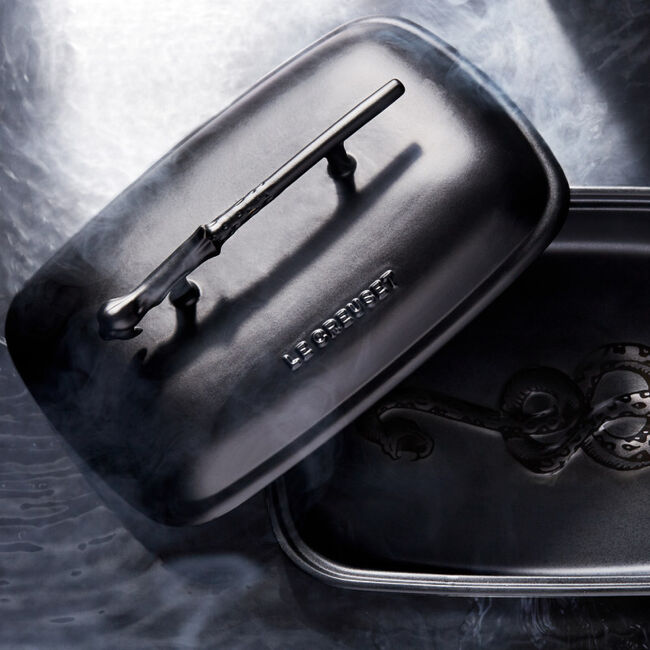 FEATURES:
Material: Stoneware
Heat Source: Oven, Broiler
Dimension: 10 3/4″ long with handles, 13 3/4″ wide, 7" tall with lid
PRICE:
US$140 (RM581.49)
---
Spellcasting Spatula Set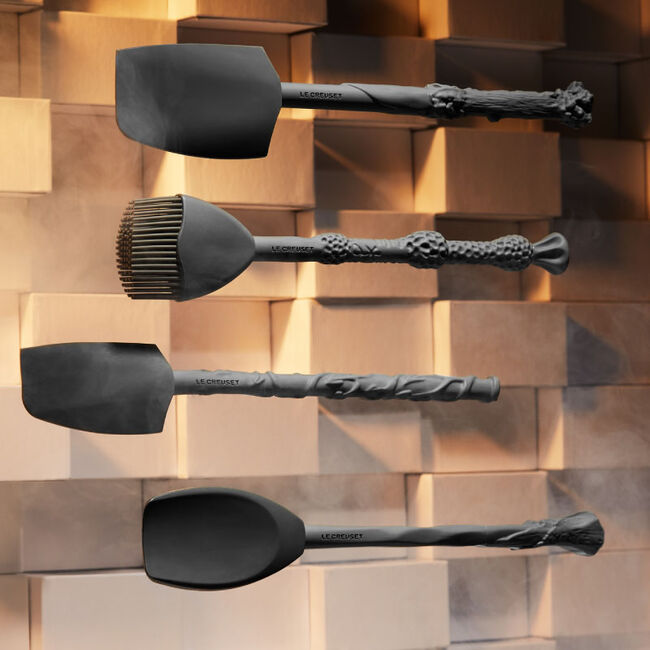 FEATURES:
Material: Silicone
Heat Source: Oven & Microwave
Dimension: 11″ long
PRICE:
US$75 (RM311.51)
---
Hogwarts™ Houses Potholder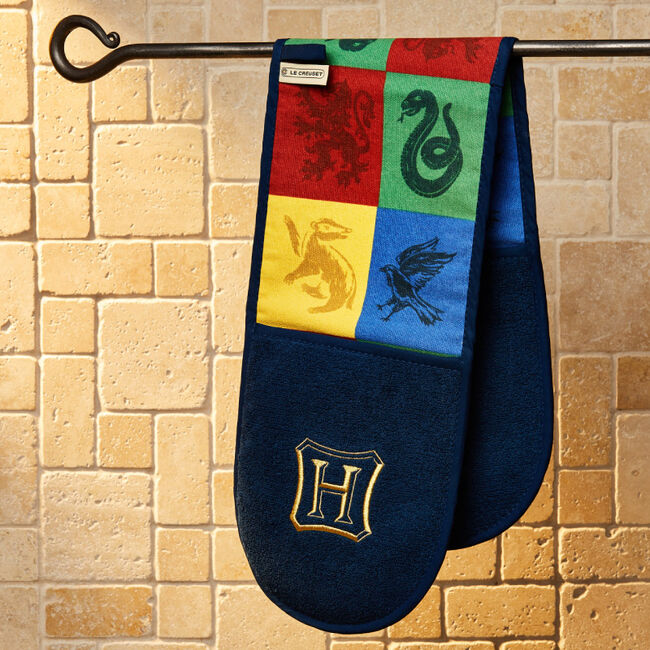 FEATURES:
Material: Textile
Dimension: 34 1/2″ long, 7 1/2″ wide
PRICE:
US$50 (RM207.68)