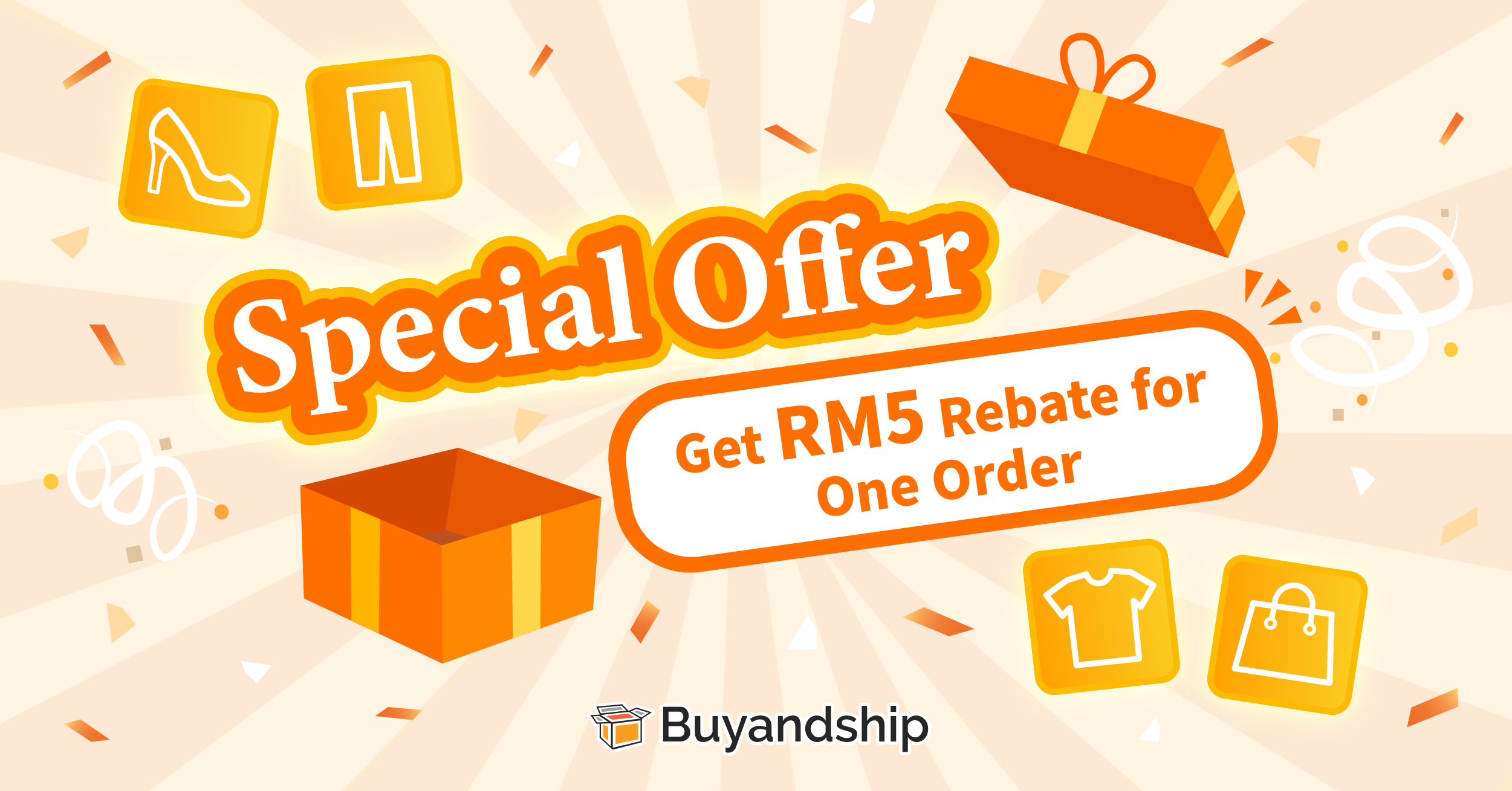 The last Black Friday offer is finally revealed. The last offer we're giving you is a rebate offer! As long as you complete a shipment order during the campaign period—we're pretty sure you will, especially with Black Friday coming up, we're giving you an RM5 rebate for one order! How great is that?
All you have to do is complete at least one order during the campaign period, and RM5 will be transferred into your account in February 2022. After the great Black Friday sale and Christmas shopping, you will have new credits to shop for your new wishlist! Along with our previous offers, we guarantee you don't want to miss out on our offer as well.
---
HOW IT WORKS
Campaign Period:
22 November 2021 to 24 December 2021
Who Can Join:
All members who successfully signup (completed email + phone verification) on Buyandship Malaysia's website during the campaign period.
Details:
You will receive RM5 for one order during the campaign period.
*1 credit is equivalent to RM1 and can be used to pay shipping fee.
---
TERMS & CONDITIONS
1. This campaign is open to all Buyandship Malaysia members who has successfully signup.
2. The campaign starts on 22 November 2021 and ends on 24 December 2021 11:59 PM.
3. Members need to complete one shipment order on or before 24 December 2021 11:59PM.
4. The relevant points will be automatically transferred to your account on 1 February 2022.
5. The points that are given on this campaign are valid until 28 February 2022.
6. Each user can only use this offer once.
7. The credits can be used to pay shipping fee (each point is equivalent to RM1).
8. All credits cannot be transferred to other member accounts and cannot be exchanged for cash.
9. By participating in this campaign, the customer states that he/she understands and is willing to abide by the terms and conditions of the campaign.
10. Buyandship reserves the right to limit entry, amend rules or cancel, terminate, modify or suspend the campaign if considered necessary without prior notice.
11. In case of any dispute, Buyandship will reserve the final decision.