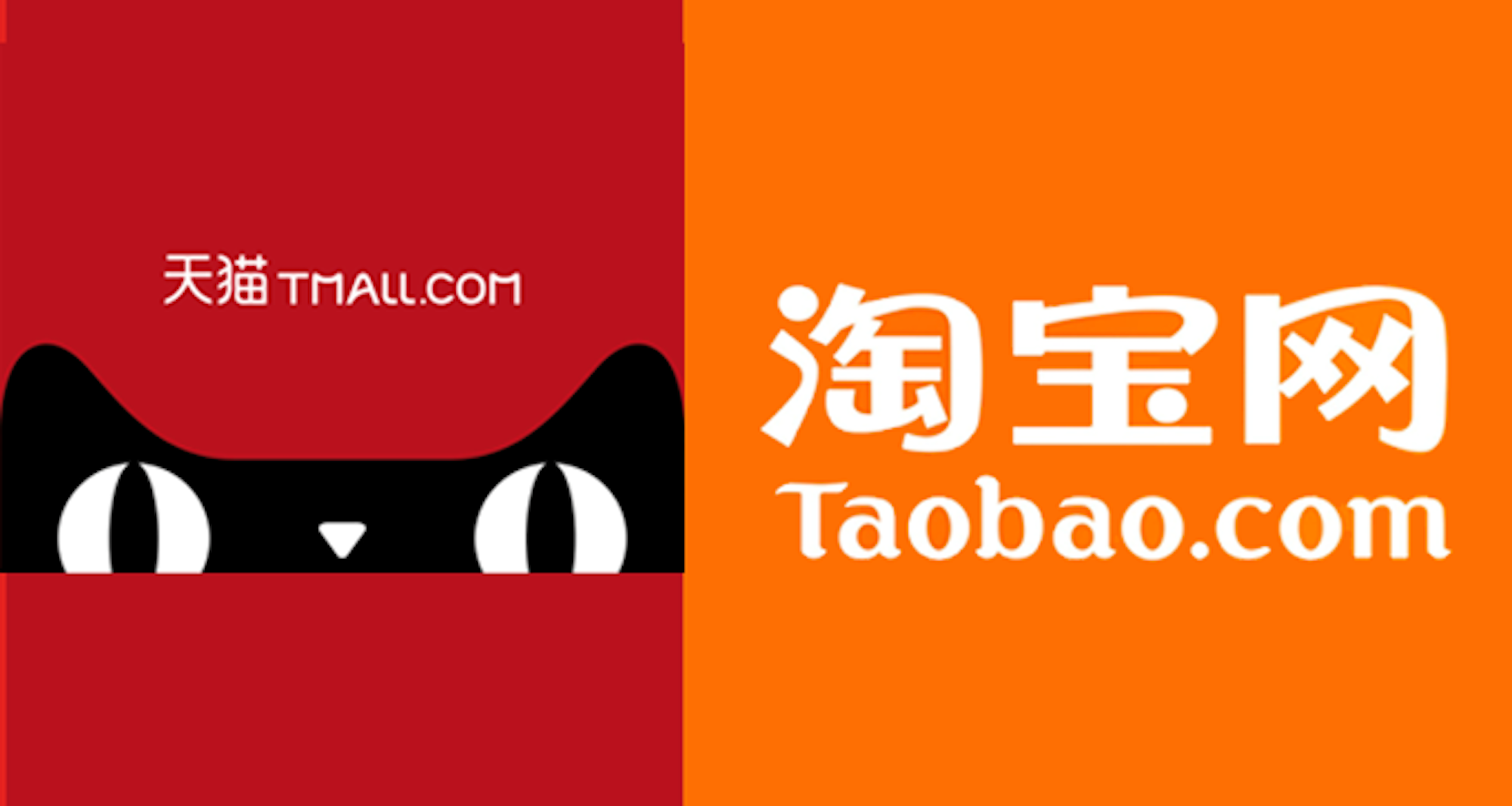 11.11 sale is coming in 2 days. The Double 11 is known to be one of the biggest shopping festival in Asia, and the most common place to shop is Taobao or Tmall. In case you didn't know, both Taobao and Tmall are a part of Alibaba group,
Simply put, Taobao is like a flea market, and it's attractive to be able to buy whatever you like at a low price! Taobao, it means treasure hunt in Chinese. On the other hand, Tmall is mainly for well-known brands and large companies, and since screening is required for opening and listing, it is relatively reliable, authentic, high-quality, and you'll get a sense of security!
Some people may ask an agent to shop on these sites, but in fact, if you use freight forwarding service, you can easily and affordably get your favorite products from Taobao! Taobao and Tmall are all Chinese sites, so it may be a high hurdle for beginners to buy individually, but this article has summarized tips on how to buy on the Taobao site! Keep scrolling to learn more, happy shopping!
---
Official Website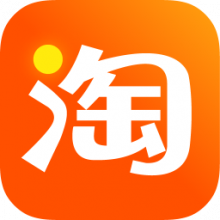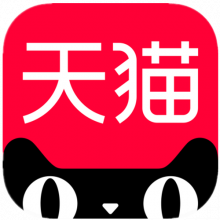 ---
Taobao Popular Shopping Stores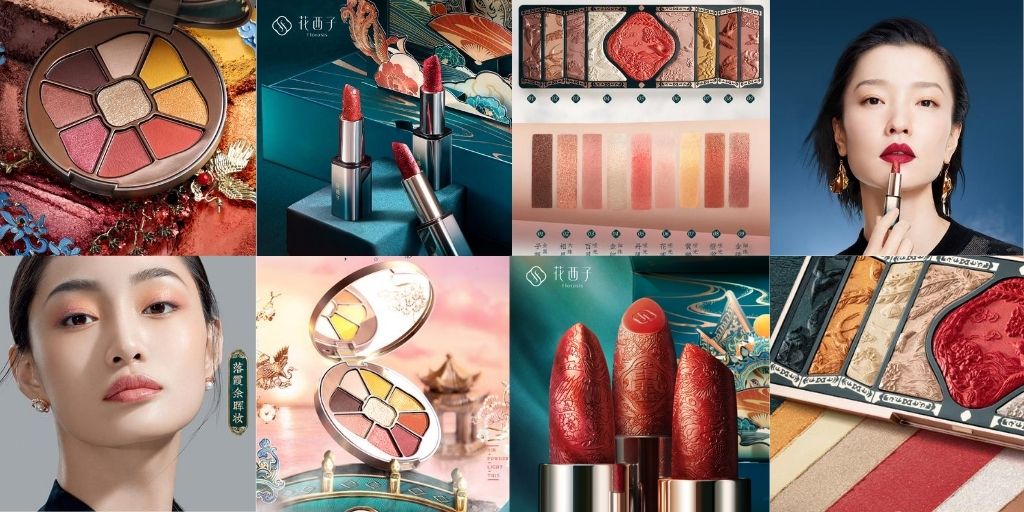 China's Popular Cosmetic Brand
Huaxizi (花西子旗舰店 ) is a brand that has become a hot topic for "engraving lips" with a sculpture-like design on the stick. Compared to Chinese cosmetics brands, which have many vivid colors, this brand is characterised by a large lineup of pale colors that are relatively familiar to the skin.
---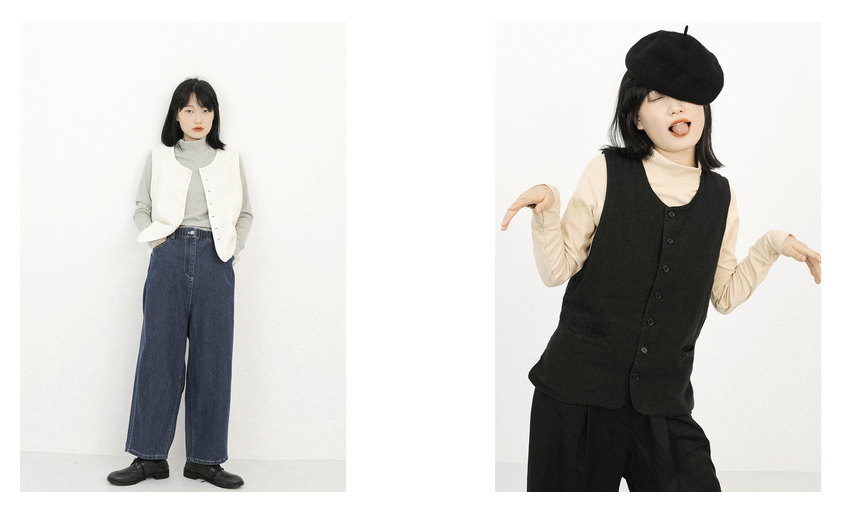 Great for Casual & Cute Style
If you usually wear items such as denim and T-shirts~ clothing that you can casually wear down, this store is for you! Holly Chill's texture and style are balanced, it is casual but sophisticated and somehow elegant. Perfect for women who want to be cute but don't want to shy away from their comfort zone.
---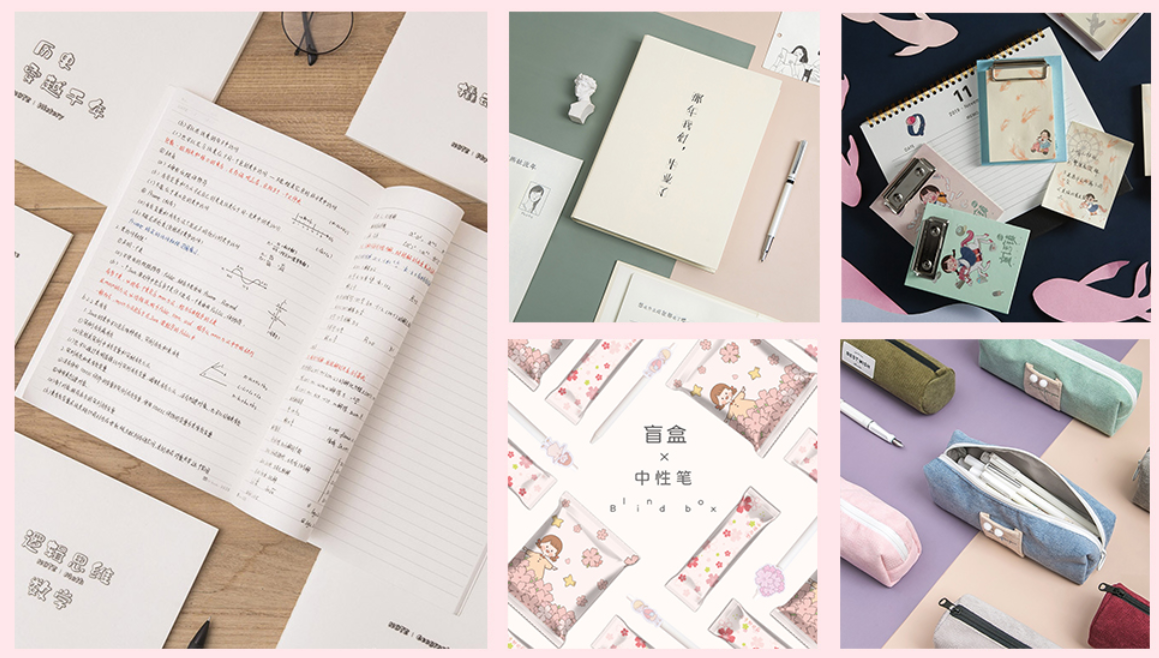 Fashionable & Cute Stationery Supplies!
Buying stationery products not only amp up our productivity, but it can also make our environment less rigid and more comfortable. "三年二班文具旗舰店" is a cheap but fashionable stationery brand popular in China and although there are many stationery brands in Malaysia, there are a few brands that offer affordable items with cute colors and designs. "三年二班文具旗舰店" price ranges are several tens of yen to 800 yen.
---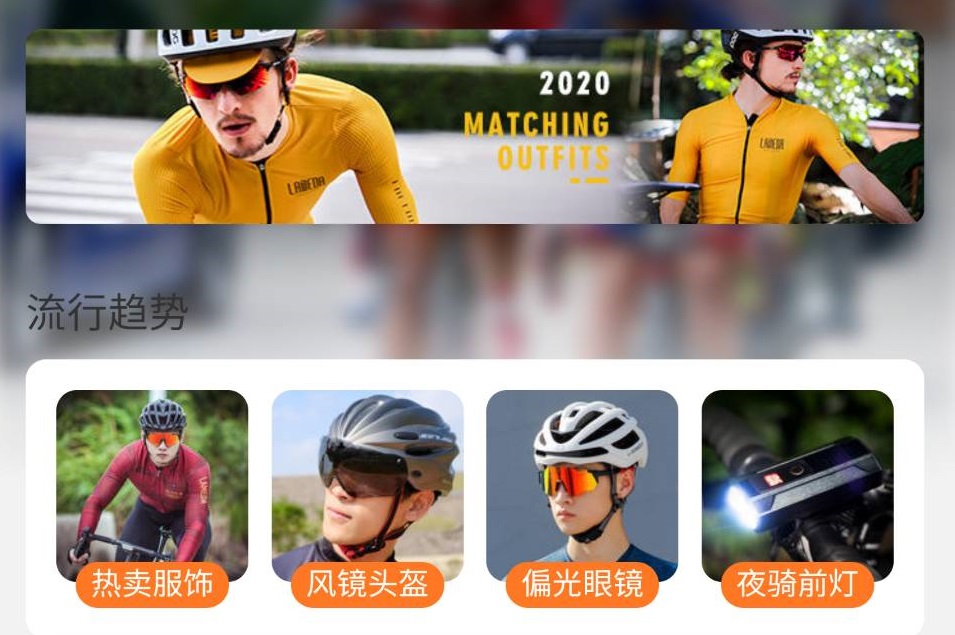 Leading Cycling Store in China!
The store offers a wide range of jerseys, gloves, shoes, racing clothing to casual clothing. There are plenty of related accessories such as sunglasses used to protect the eyes and secure the line of sight, and helmets that are essential for head protection! Cyclewear is an important staple and a very expensive one, especially if you're going to buy it in Malaysia. Save more money when you buy at alternative cycling stores here at Taobao China~
---

Very Popular Game in China!
『Identity V(第五人格旗舰店 )』an asymmetrical battle survival horror by NetEase, a Chinese company that operates the popular PC game『Dead by Daylight』
Do you enjoy the horror-like horror of being chased or the madness of hunting down the weak? Then, you'd like this game! This game is popular in China that they even create a whole line of merchandise such as various demons, detectives, dolls, and related accessories! Best part? Exclusive lucky bags are available at Taobao official shop.
You can find many other popular manga and anime goods at Taobao and Tmall, and there are various items that you can buy at great prices! For example, "Mado Soushi", which was reorganized from the popular Chinese BL novel into an anime, and "Koi to Producer ~ EVOL x LOVE ~" (abbreviated as "Koi Pro"), which was reorganised from a game app into an anime and more!
---
HOW TO SHOP FROM TAOBAO
Taobao is full of amazing deals and affordable must-haves, from clothing, accessories, electronics, to homeware goods, there is nothing you can't shop at Taobao. If you also want to shop at Taobao, this handy step-by-step shopping tutorial will help you! We will walk you through browsing, purchasing method, and the best thing: with Buyandship you can ship everything from our China warehouse to your doorstep in Malaysia
Step 1:
Understand the Homepage and register as a member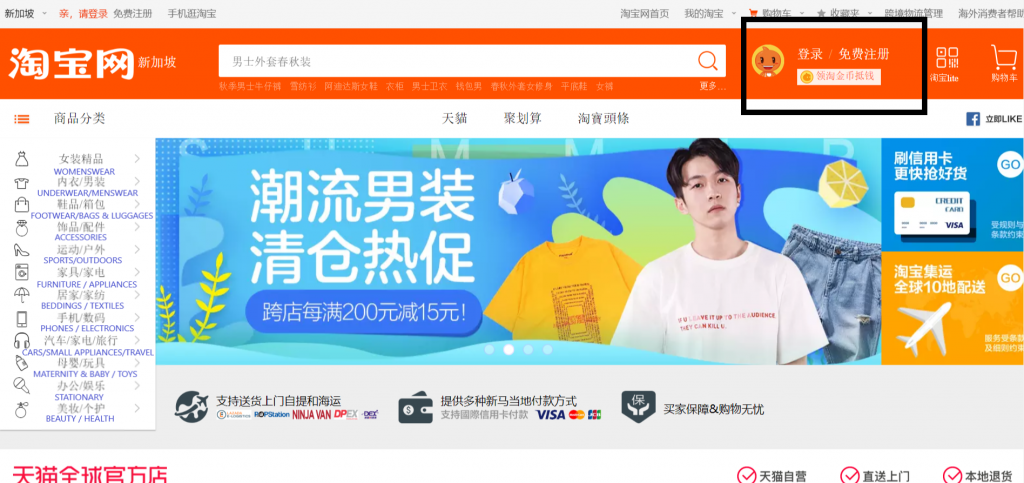 This page is the Homepage ~ it might look overwhelming at first glance, but we help you with this overview.
We've translated the column on the left, which shows you the general categories of goods that Taobao offers. On the top, you can see the white search bar, which will help you to search more specifically for items. So first register as a member with the button in the black square.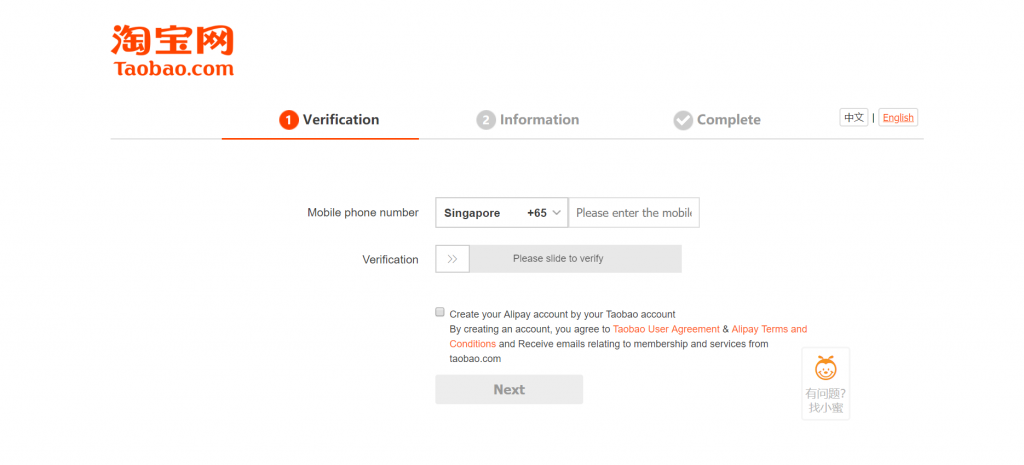 These pages can be also translated to English at the top right of the page. Fill in all the relevant details and enter the verification code, that you'll receive as a text message.
Extra tip: If you are using Google Chrome, it's very helpful to use the Google Translate Extension. It translates whole web pages instead of only words and phrases. Use Simplified Chinese, like Taobao and its sellers, all use simplified Chinese.
---
Step 2:
Find your desired item
You can either browse through the different categories or use the search bar. If you want to use the search bar, remember to enter what you are looking for in simplified Chinese in order to get the best search results.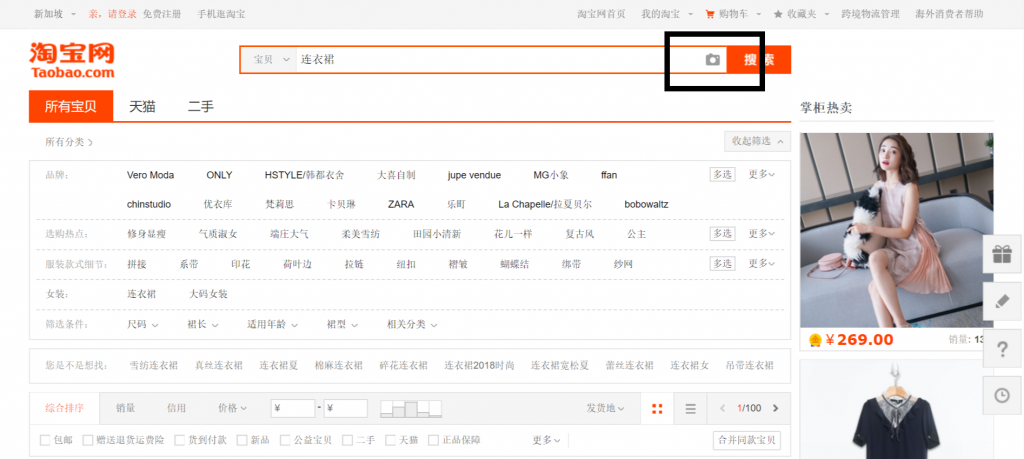 After you've entered a word, in this example we've chosen "dress – 连衣裙", you can optionally filter your search of brands, material and more (best to use google translate for that) and you can sort them by using these sorting tools:
Comprehensive sorting: Sorts search results according to an average of the following parameters.
Popularity: Sorts search results according to their page views.
Sales volume: Sorts search results according to their number of sales.
Reputation: Sorts search results according to the reputation of sellers from customer reviews and ratings.
Price: Sorts search results according to price, from high to low or from low to high.
Price range: Type in your ideal price range (in RMB, as shown by the¥) for the item you are searching for. Scroll to the bottom to see the endless options, that Taobao has to offer.~Our favorite feature is the "image search function", where you can add an image of your desired item, and Taobao helps you find similar ones! So convenient! Add the picture by clicking the camera icon in the black square.~
---
Step 3:
Choose an item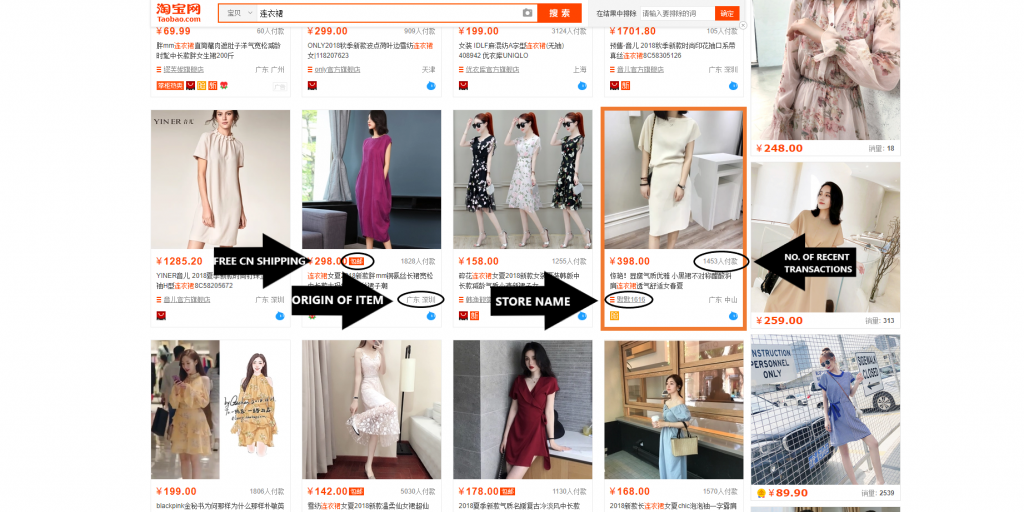 A great indicator of the quality of an item is the number of recent transactions, which are shown by the grey numbers next to the prices. Free Shipping is mostly only applicable within China, but perfect, that means you can ship for free to our China warehouse!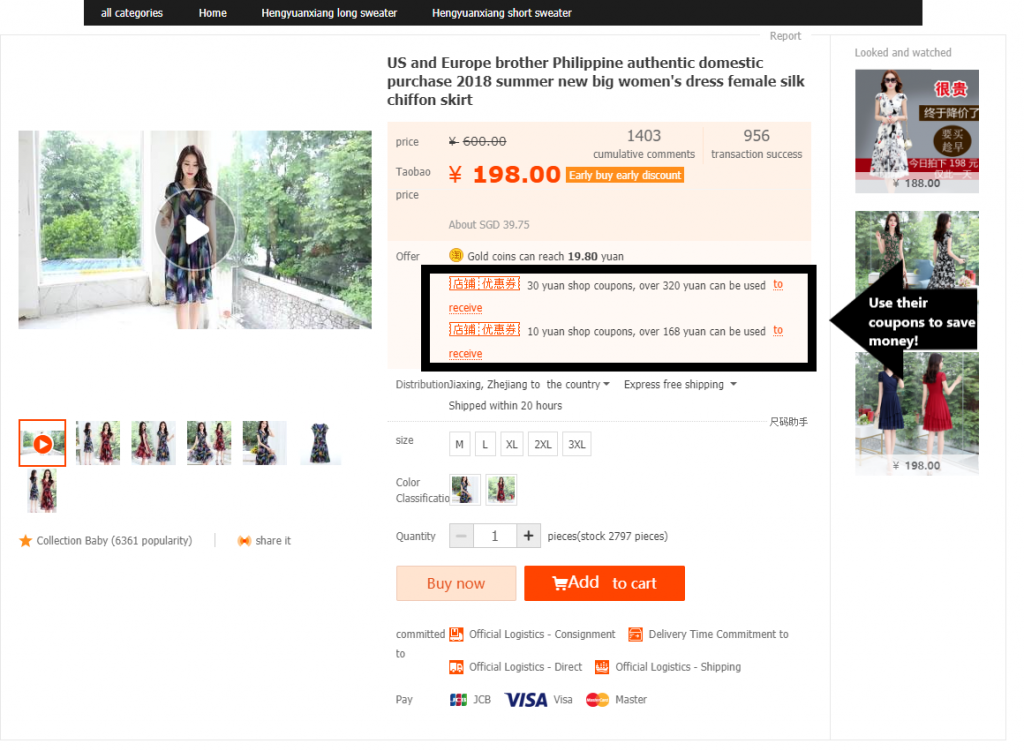 We used Chrome Translate for this page, and the translations for price, size, color etc. are pretty clear! You can choose to either "Buy item now" or place it in your shopping cart, and continue shopping through Taobao! Before you purchase an item, always check the reviews below!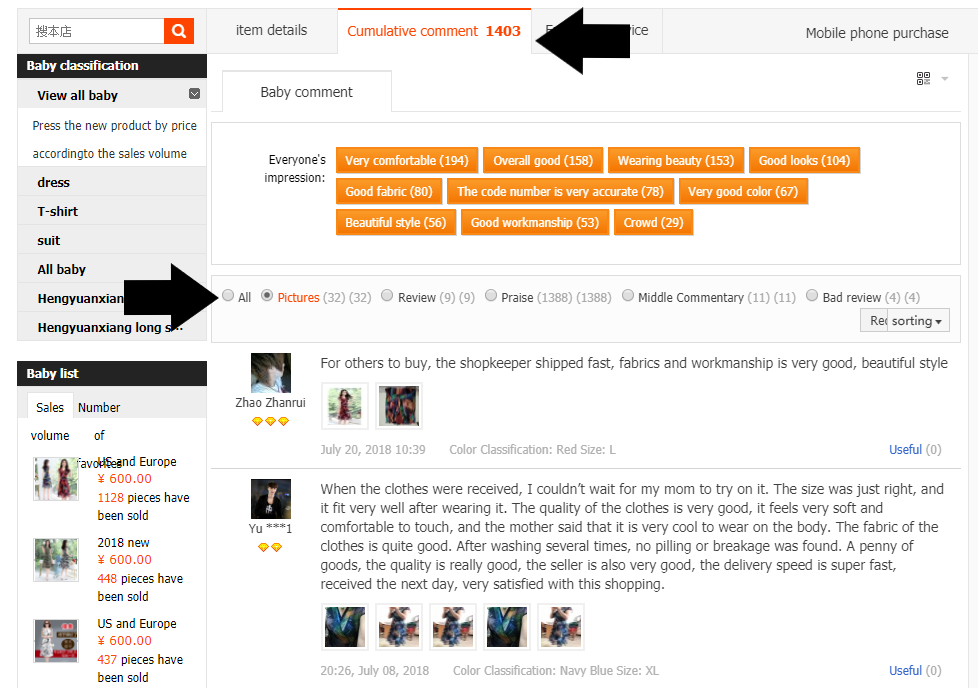 Click on "Pictures" to see reviews of customers who inserted pictures to get an even better idea of the quality and look of an item.
---
Step 4:
Ready for Checkout
Whether you have chosen 'Buy Now', or decided to shop a little more and Checkout through the Shopping Cart, you will land on the same Checkout page.
You will have to press this button below, in order to fill in your delivery address (our Buyandship China warehouse)

Then you simply fill in the address, as pictured below:
1. Fill in the blank space next to the first arrow with "中国大陆" (Mailand China).
2. Click on the buttons right next to it, to fill in the area in China as shown below.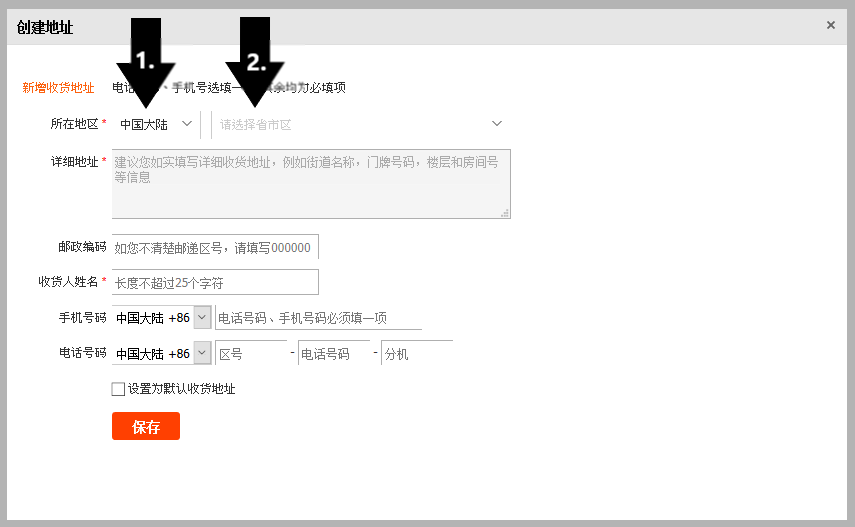 You are choosing >>Guangdong Province>> Dongguan City>> Humen Town
In Chinese >>广东省>> 东莞市 >>虎门镇

3. Then enter your Buyandship China warehouse address* and add your Buyandship User ID
*Our warehouse address may be updated from time to time. The below address is for demo only. Please always get the latest and correct warehouse address from Member Center -> Oversea Warehouse Addresses.
4. Then add the Zip Code
5. Name and Buyandship User ID again
6. Buyandship China mobile number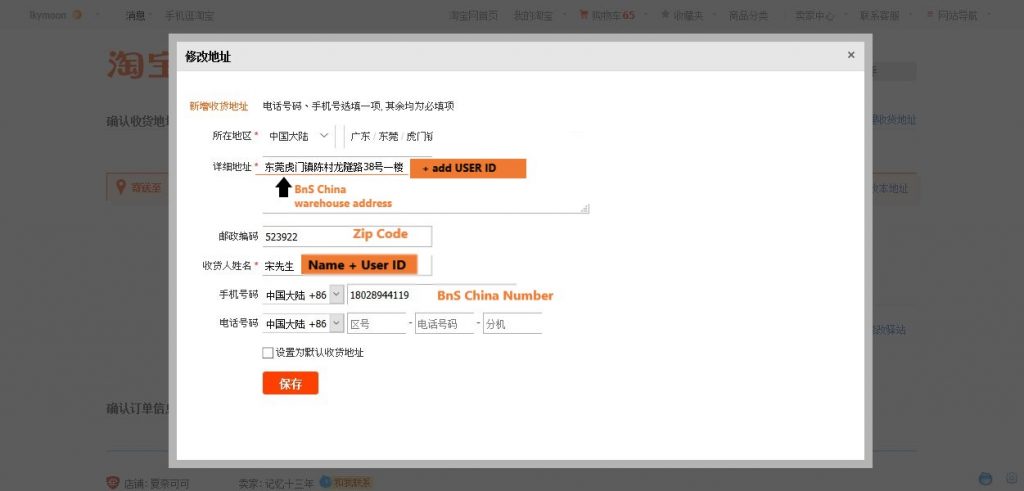 Scroll down to review your order, and press the red button to proceed to payment!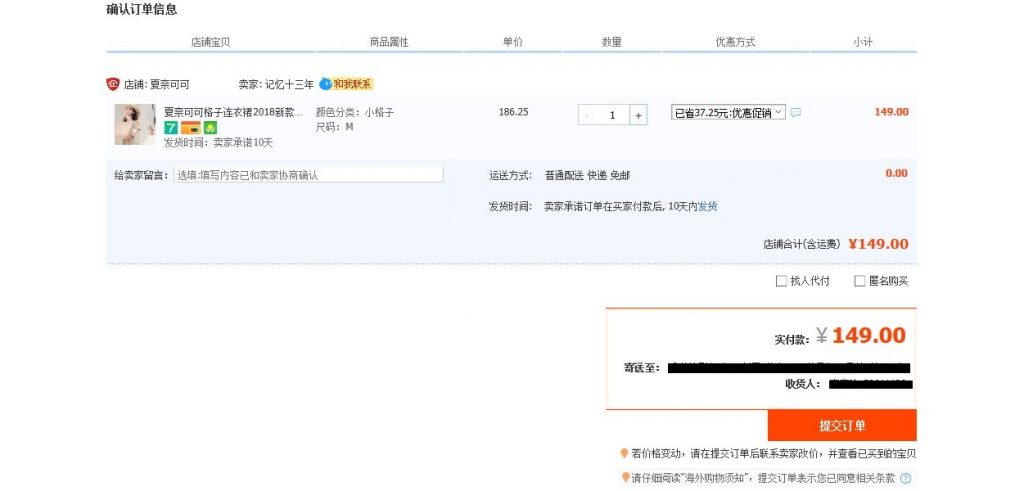 ---
Step 5:
Declaring your parcel
After you've received a tracking number by Taobao please go to "Parcel Management" at Buyandship and declare your parcel. When choosing a shipping company, please refer to the couriers below: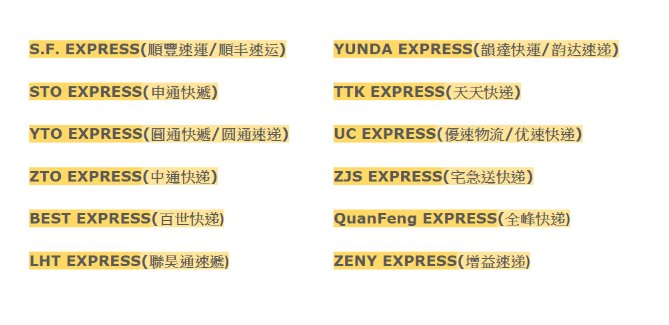 That's it! Simply wait until Buyandship delivers your Taobao order to your doorstep!
We hope this tutorial was helpful and you want to start shopping at Taobao immediately!