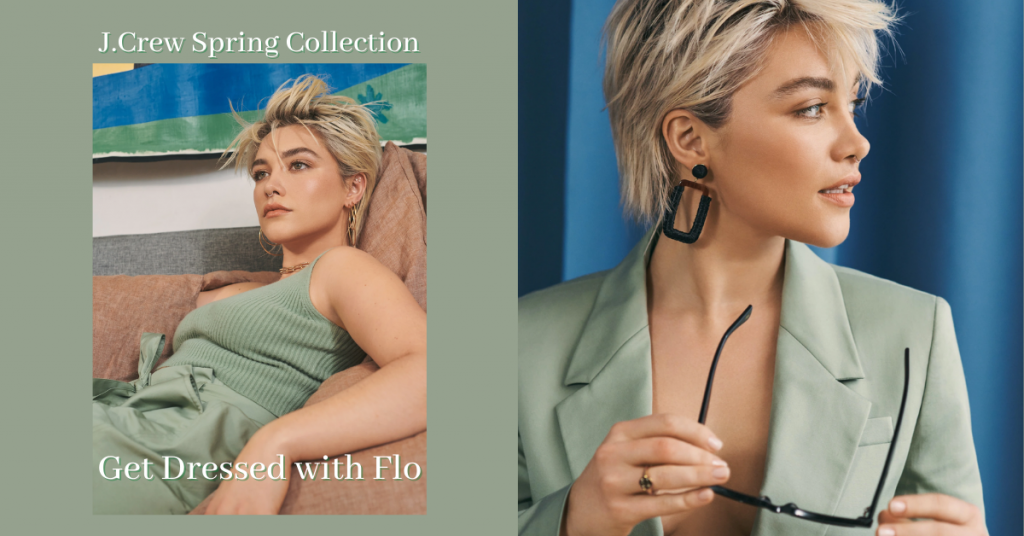 "For me the whole point of getting dressed is, who do you want to be today? And who do you want to be perceived as today?

Florence Pugh on Her J.Crew Interview
The star of Little Women, Midsommar, and Black Widow now also stars in J.Crew's Spring 2022 campaign where it highlights J.Crew's and Pugh's timeless styles.
Upholding J.Crew's classic basics made of high-quality materials crafted at a mid-range price point, their spring 2022 collection, features elegant suiting separates, cropped cashmere tops, linen trench coats, and trendy accessories in a range of whimsical pastels and sages. Check out the whole collection below:
---
Get Dressed with Florence Pugh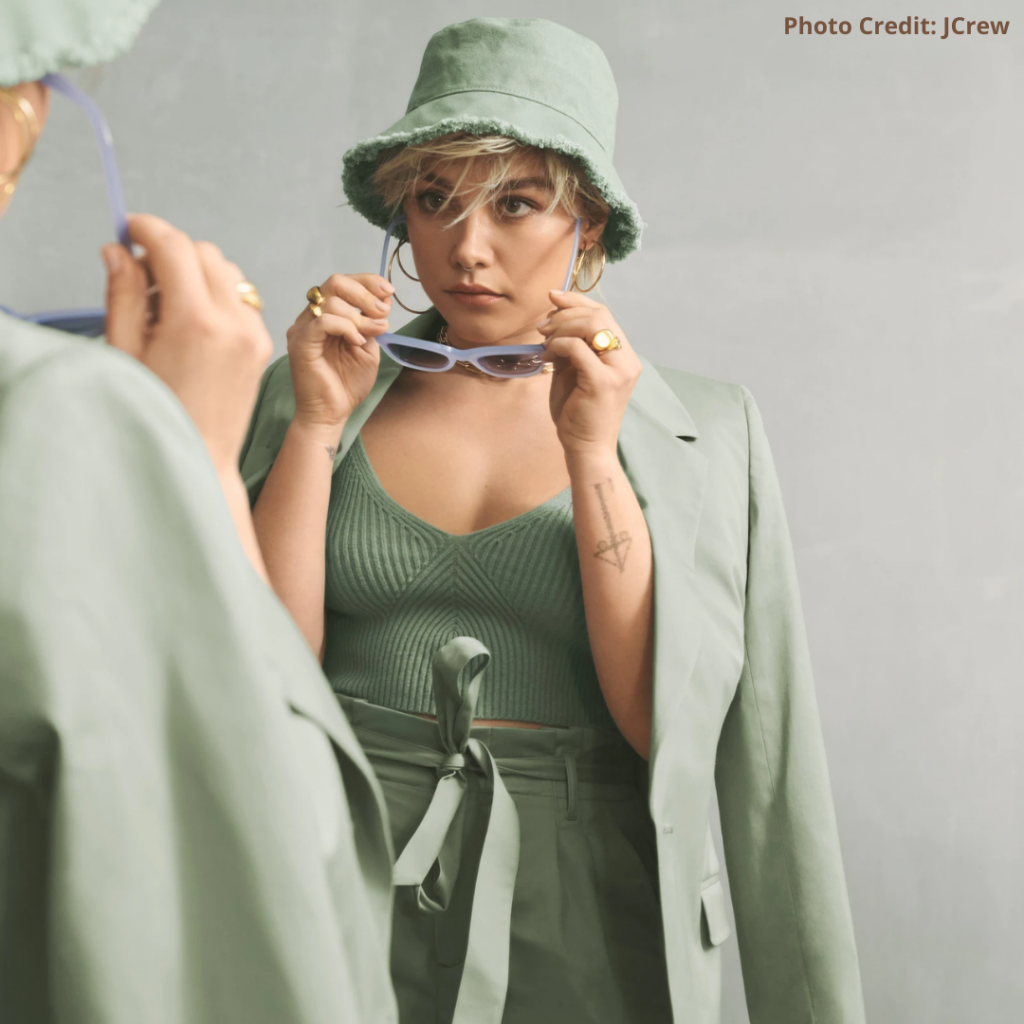 Shop This Look
Item #1: Cashmere Cropped Sweater-Tank | Retails at $89.50 (RM374)
Item #2: Willa Blazer in Lightweight Chino | Retails at $198.00 (RM828)
Item #3: Canvas Bucket Hat with Fringe | Limited Time Offer: $34.50 (RM144)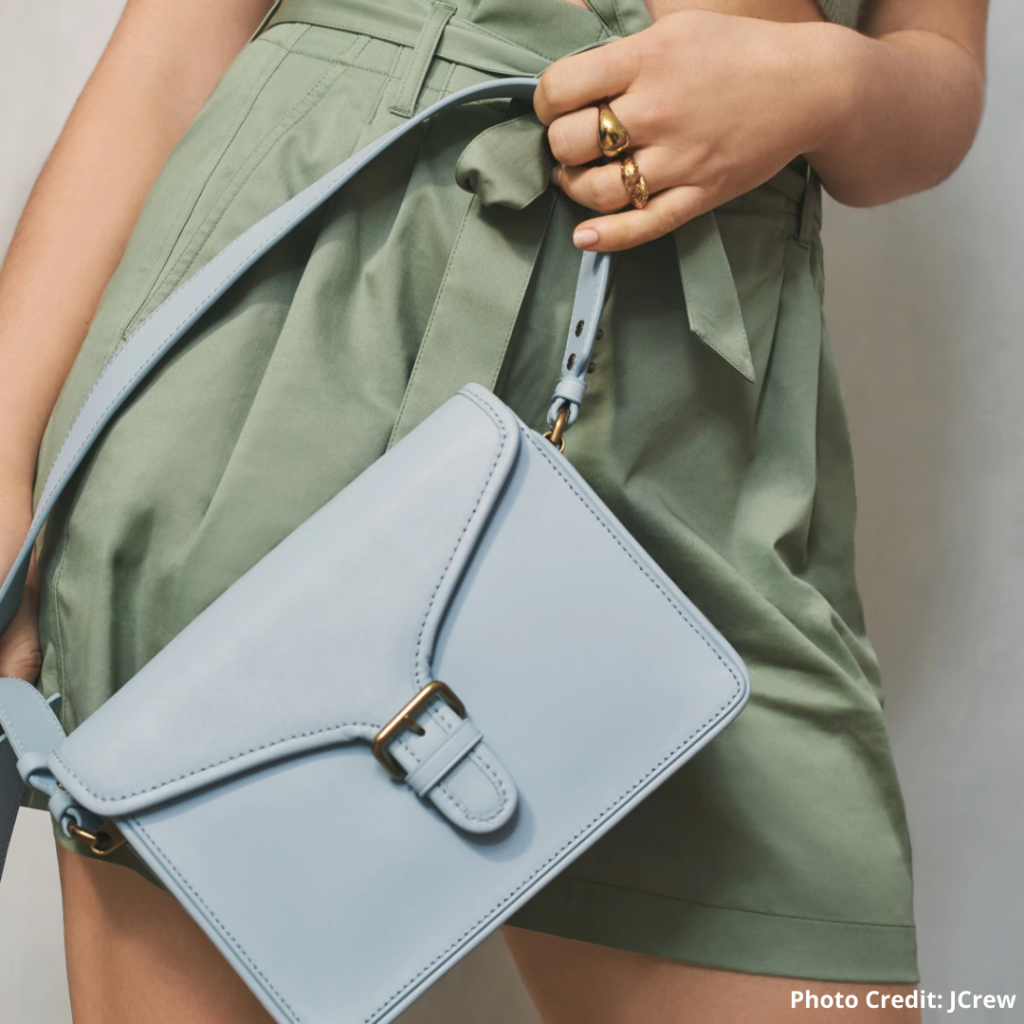 Shop This Look
Item #1: Tie-Waist Short in Lightweight Chino | Retails at $79.50 (RM332)
Item #2: Sculptural Orb Ring | Retails at $28.00 (RM117)
Item #3: Copenhagen Satchel Bag in Leather | Retails at $218.00 (RM911)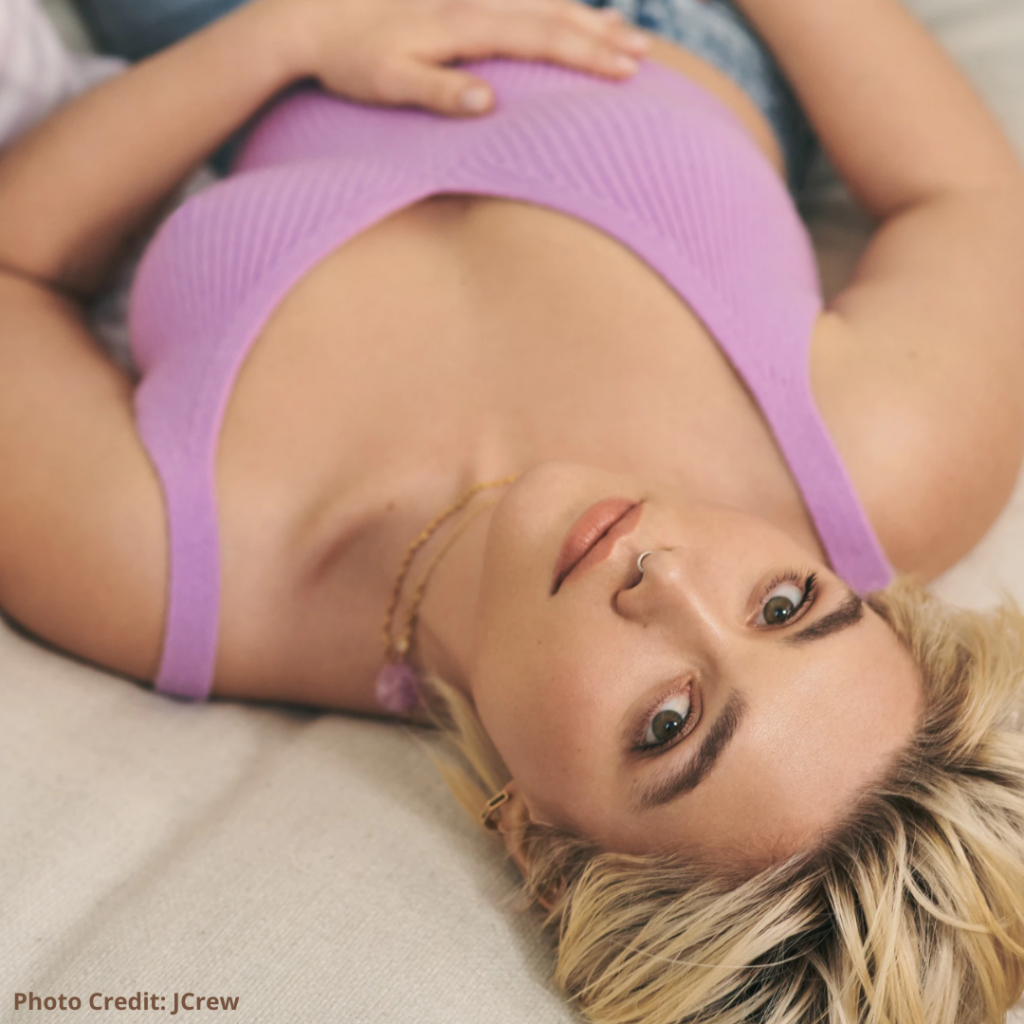 Shop This Look
Item #1: Cashmere Cropped Sweater-Tank | Retails at $89.50 (RM374)
Item #2: Full-Length Demi-Boot Jean in Light Indigo Wash | Retails at $128.00 (RM535)
Item #3: Stone Pendant Necklace | Limited Time Offer at $22.50 (RM94)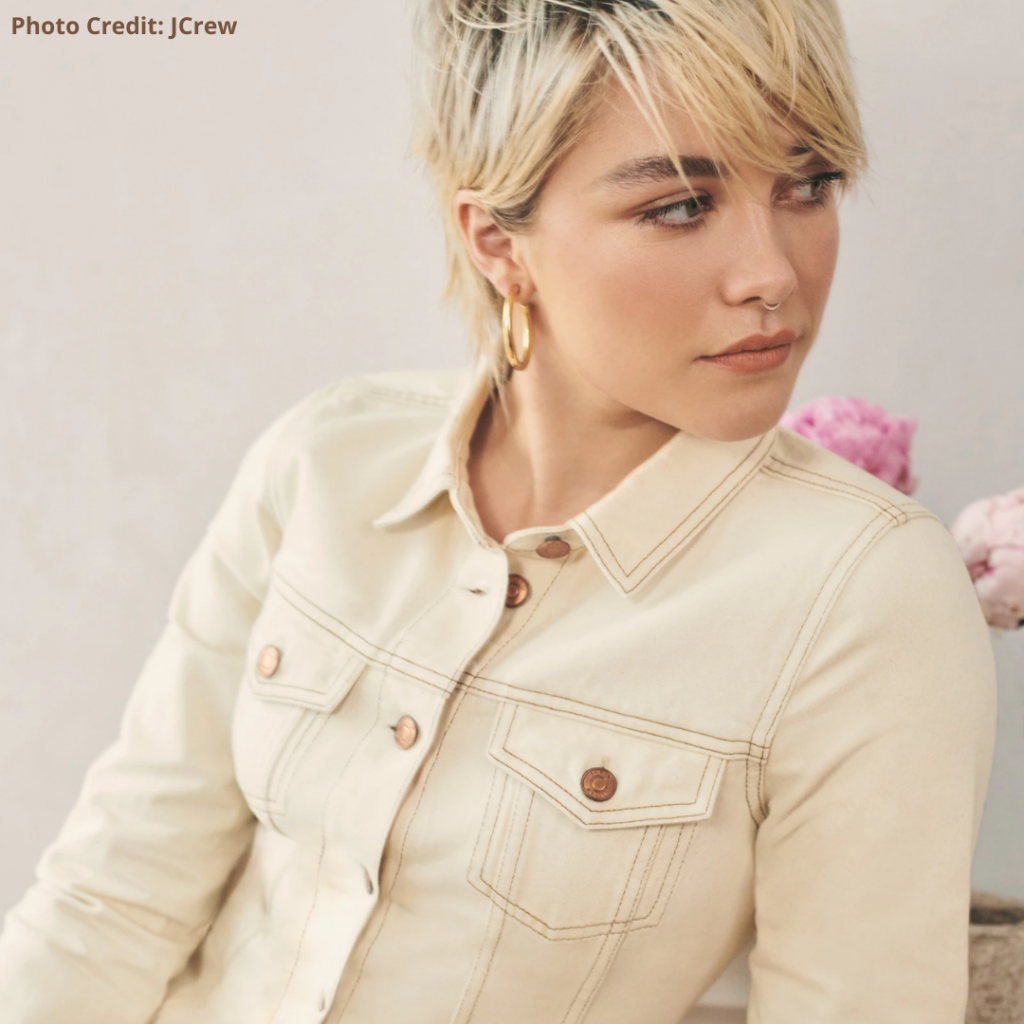 Shop This Look
Item #1: Ecru Denim Button-up Dress | Retails at $198.00 (RM828)
Item #2: J.Crew Trainers in Colorblock | Retails at $98.00 (RM409)
Item #3: Gold Hoop Earrings | Limited Time Offer at $24.50 (RM102)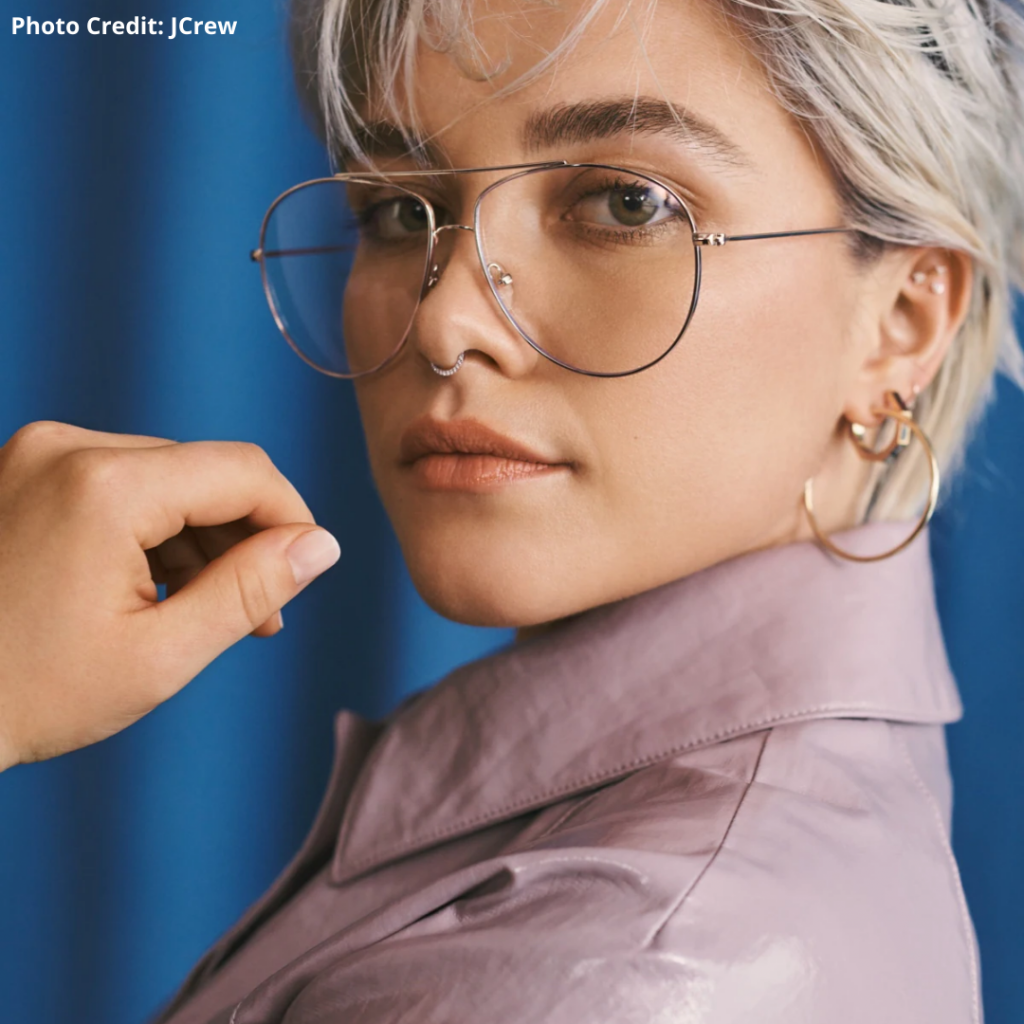 Shop This Look
Item #1: Collection Lightweight Trench Coat in Laminated Linen | Retails at $398.00 (RM1664)
Item #2: Bondi Aviator Blue Light Glasses | Retails at $69.50 (RM290)
Item #3: Ankle Strap Pumps in Crinkled Patent Leather | Retails at $198.00 (RM828)