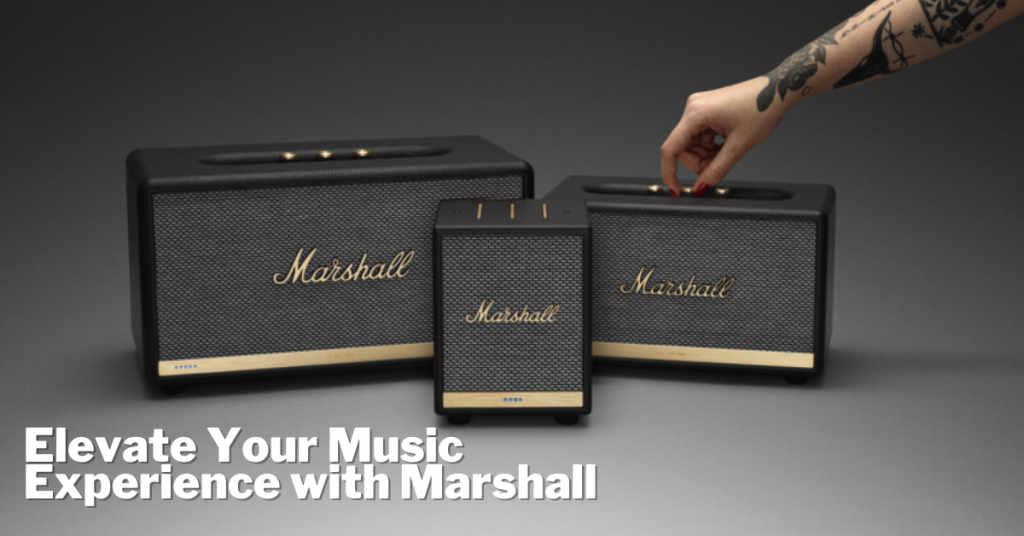 Many of you must have heard about Marshall before. Founded in the 1960s, Marshall products are known for shaping the tone in the rock 'n roll genre and have been used by many rock 'n roll bands, including Jimi Hendrix, AC/DC, and many more.
Nowadays, Marshall has updated their product lines with portable speakers and headphones. With their remarkable balanced sound profile, wider soundstage, and powerful sound, Marshall products are still many people's top choice. We've selected 5 speakers that might be the next best thing at your home.
---
Marshall Speakers Recommendations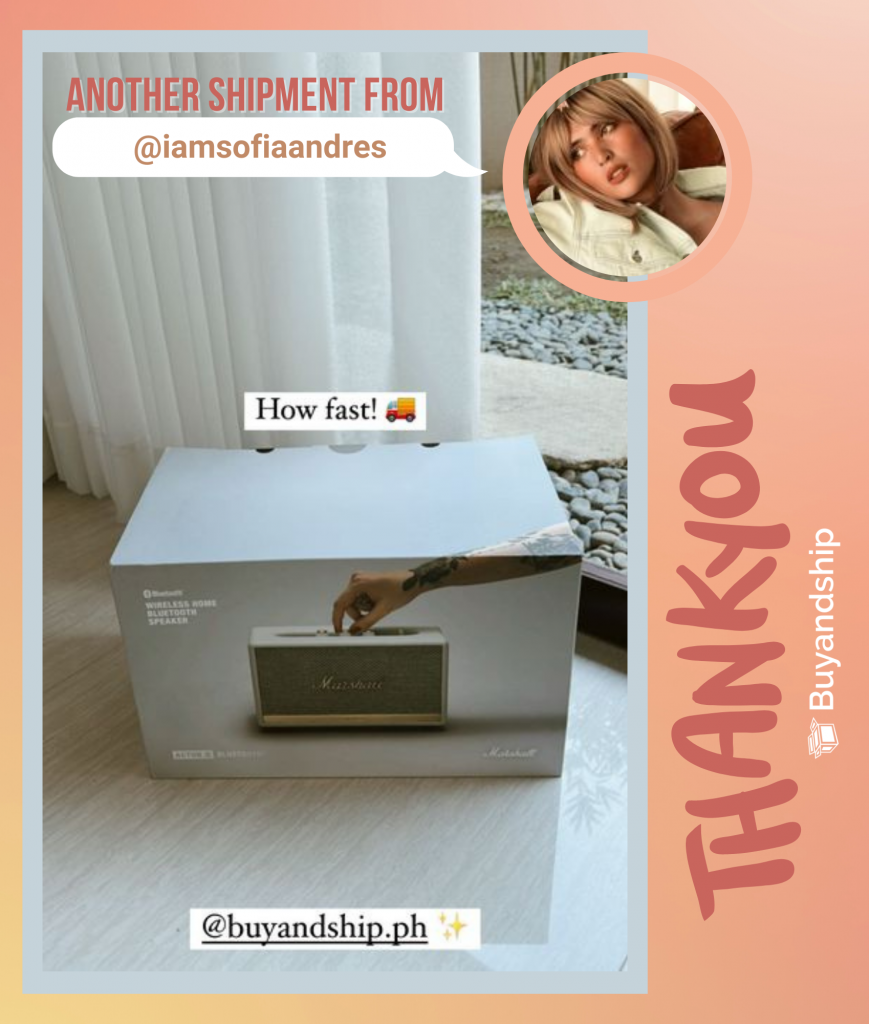 Marshall Stanmore II Wireless Bluetooth Speaker
✓ Sofia Andres Approved
Marshall Stanmore II is the most versatile speaker in the Marshall line-up and is perfect for any room, big or small. It delivers on the promise of high-performance sound that is synonymous with the Marshall name. Stanmore II produces clean and precise audio, even at the highest levels.
Retail Price: $379.99 or MYR 1,588.51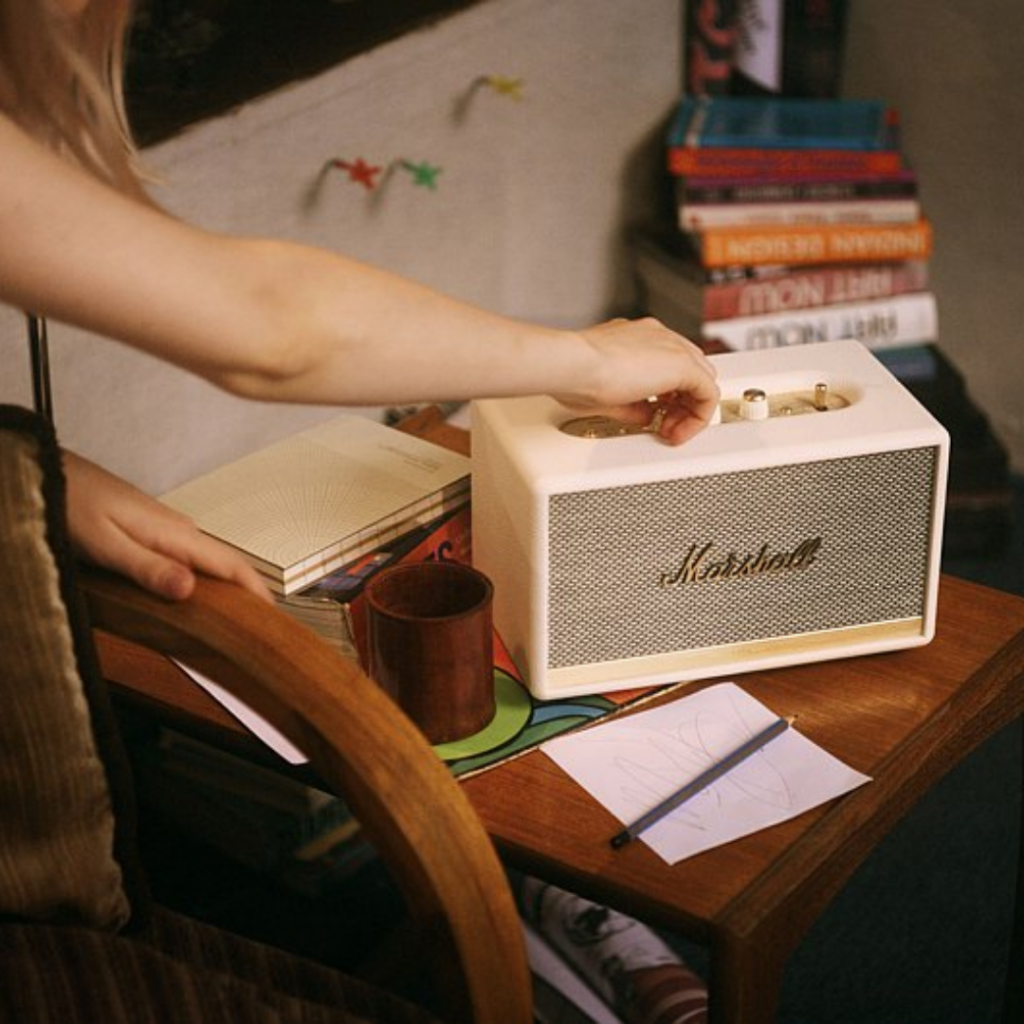 Marshall Acton II Bluetooth Speaker
Acton II may be compact, but its sound is nothing short of large. This dynamic compact speaker features three dedicated class D amplifiers that power its dual tweeters and subwoofer, for a sound that is nothing short of large. It produces a well-balanced, powerful audio experience, yet can fit in the tiniest of spaces.
Retail Price: $226.99 or MYR 948.95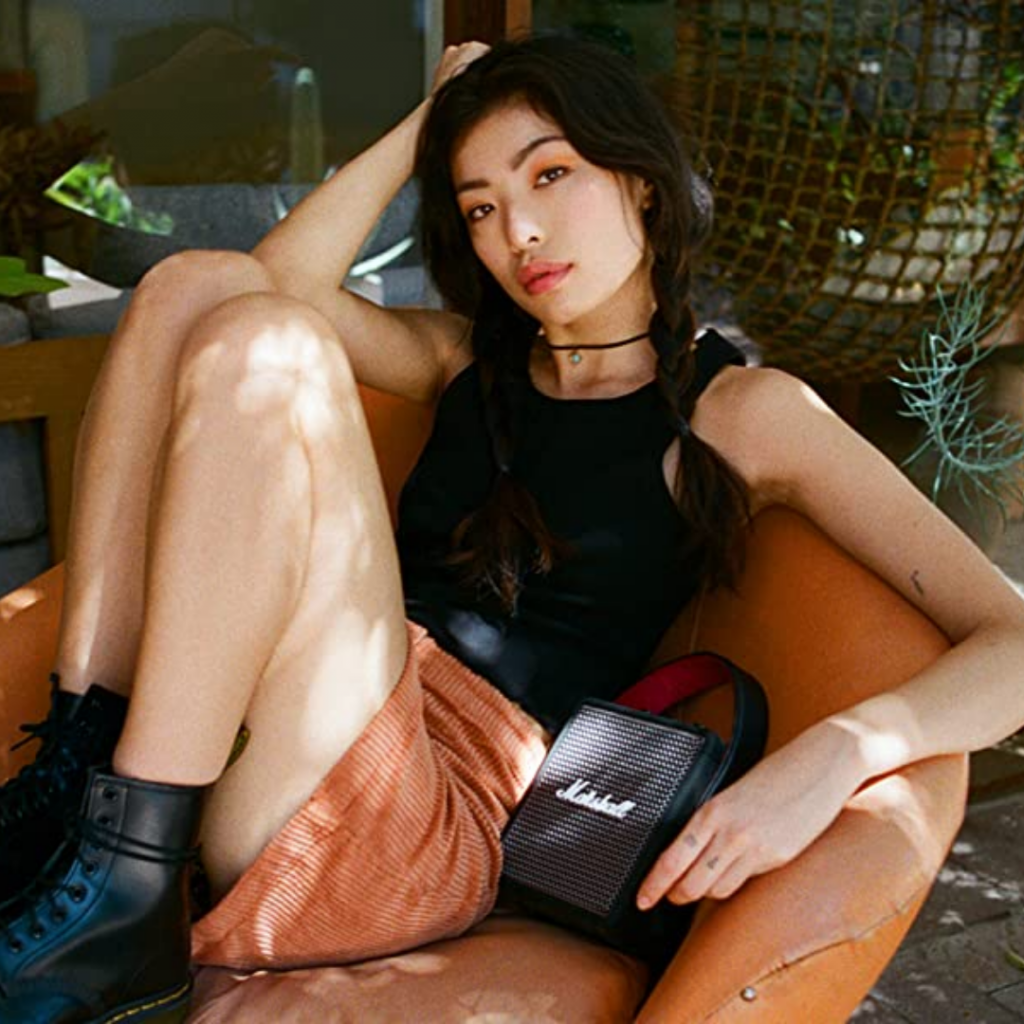 Marshall Stockwell II Portable Bluetooth Speaker
Built for life on the road, this compact portable speaker offers 20+hours of playtime. Weighing only 2.2 lbs, Stockwell II packs a solid punch despite its pint-sized frame. Stockwell II utilizes True Stereophonic, a unique form of multi-directional sound from Marshall.
Retail Price: $209.99 or MYR 877.81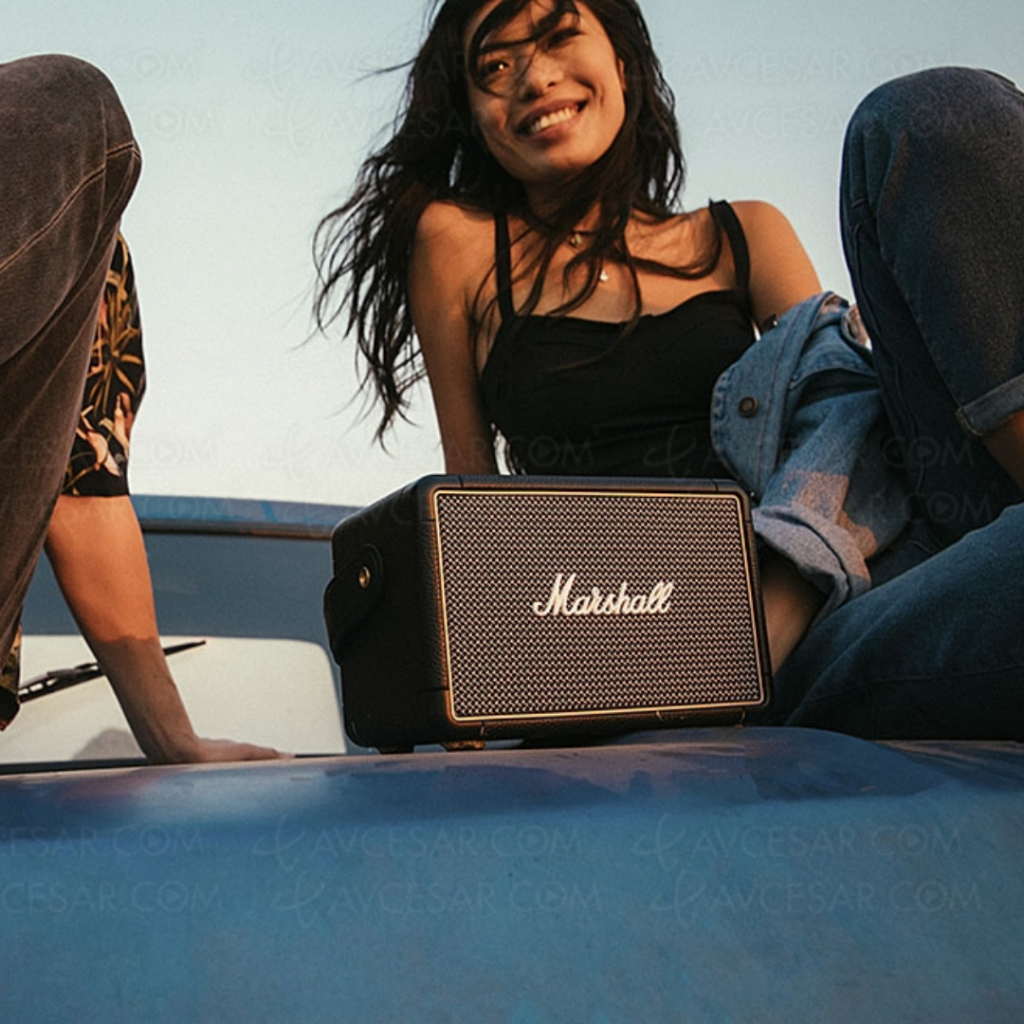 Marshall Kilburn II Portable Bluetooth Speaker
Get on the road with Marshall Kilburn II portable speaker. Free from the confines of wires and cords, this Bluetooth speaker offers 20+ hours of portable playtime on a single charge.
Retail Price: $254.44 or MYR 1,063.56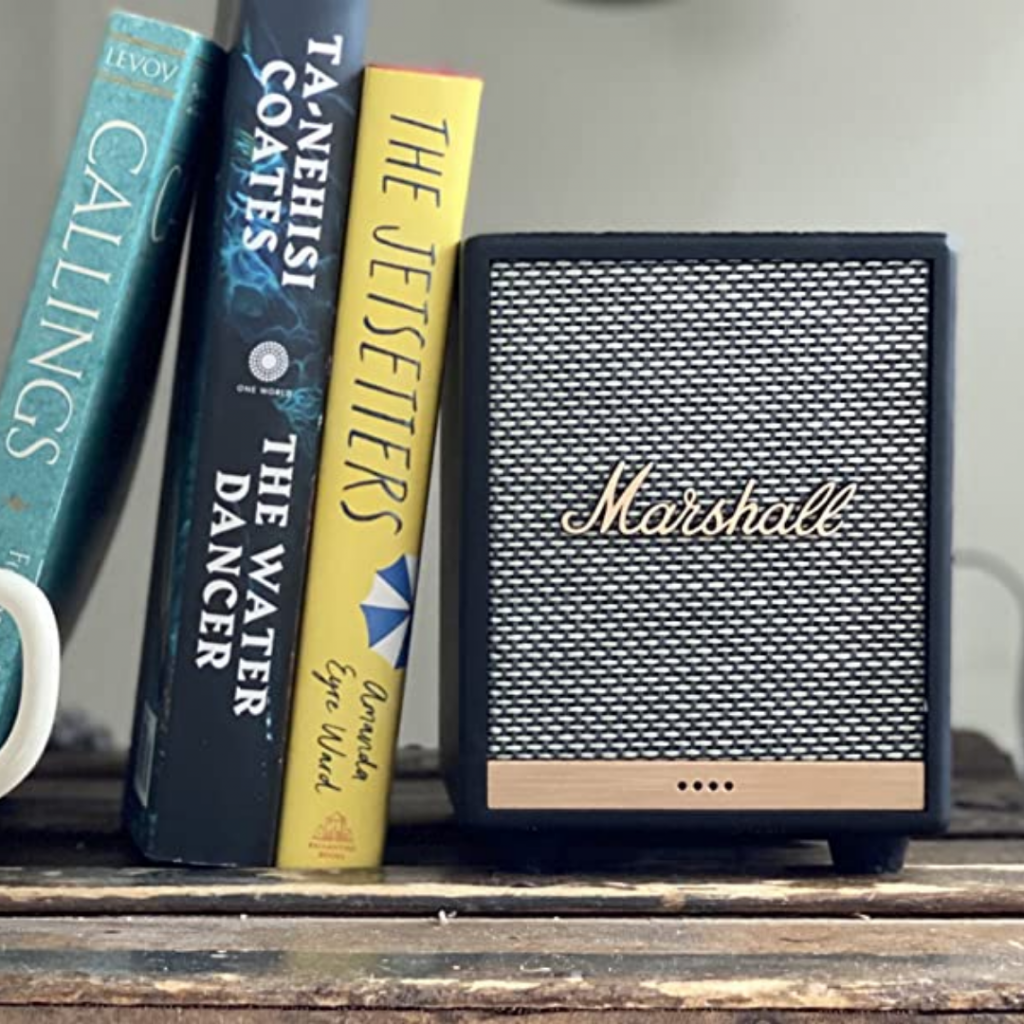 Marshall Uxbridge Home Voice Speaker with Amazon Alexa Built-In
Uxbridge Voice combines the legendary sound of Marshall with the helpfulness
of Amazon Alexa, for a speaker that's not just smart, it's brilliant. Small in size
yet large in sound, this speaker delivers a clean and precise audio experience.
Retail Price: $181.99 or MYR 760.75
Marshall Speakers Comparison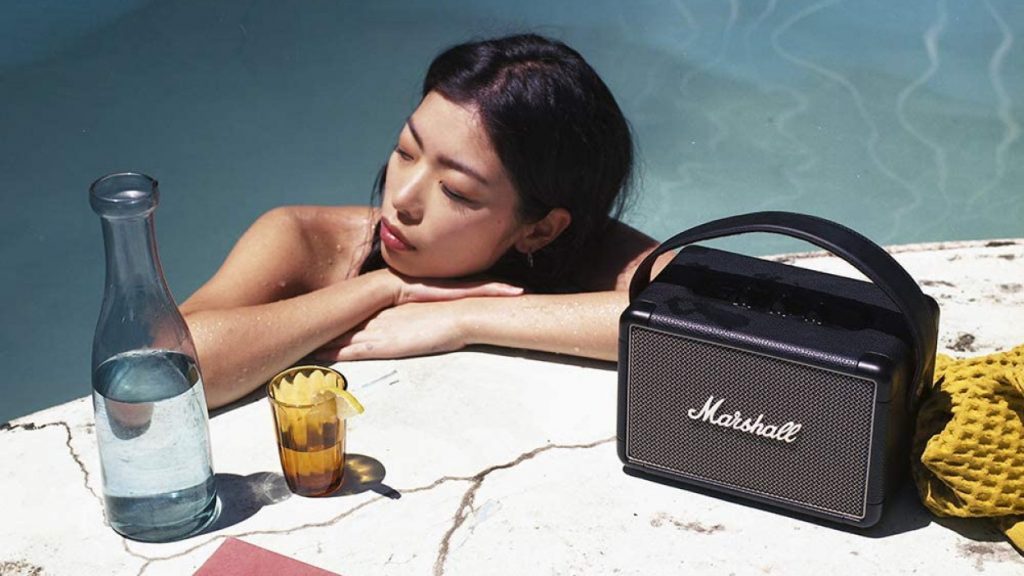 ACTON
STANMORE
WOBURN
STOCKWELL II
KILBURN II
TUFTON
MULTI-ROOM
(WIFI)
ACTON II
STANMORE II
WOBURN II
VOICE GOOGLE SMART SPEAKER
Bluetooth
4.0 + EDR
5.0
4.2 + EDR
5.0
4.2
Bluetooth aptX
Only
STANMORE & WOBURN
Support Bluetooth aptX
Bluetooth aptX

–
Only
STANMORE & WOBURN
Support Qualcomm aptX
–
WIFI
–
–
✓
–
✓
3.5MM Audio Interface Connection
✓
✓
✓
✓
✓
RCA Audio Interface Connection
Only
STANMORE & WOBURN
–
Only
STANMORE & WOBURN
Only
STANMORE & WOBURN
Only
STANMORE
Wireless
–
✓
–
–
–
Water Resistance
–
IPX2
–
–
–
Multi-Directional Sound Field
–
✓
–
–
–
Top Control Panel
–
LED Indicator Light
–
LED Indicator Light
LED Indicator Light
Multi-Device Connection Function (Phone)
–
✓
–
✓
–
Multiple Room Connection Function (Wi-Fi)
–
–
✓
–
✓
Multiple Speaker Connections
–
–
✓
✓
✓
Google Assistance App
–
–
–
–
Google Home
App Support
–
–
MARSHALL MULTIROOM
MARSHALL BLUETOOTH
–