Japan is such a holy land to those who fancy anime and manga. We have picked four manga and anime stores in Japan that can blow your mind. You can sit at home and shop for your favorite characters from Japan.
Bothered by a complicated shipping process? Just use Buyandship's tax-free warehouse service. It's time-saving when you shop directly from Rakuten Japan to your doorstep in Malaysia! Join and become a Buyandship member today!
If you are a big fan of anime products, you should miss this—a manga and anime store that contains Demon Slayer, ONE PIECE, Yo-kai Watch, Gintama, Jujutsu Kaisen etc. anime products!
Figuarts mini Demon Slayer Kamado Tanjirou
The well-known anime Demon Slayer is loved by adults and children! This Figuarts Mini model is posable, and it is designed in palm size for easier storage.
Size: Approx. (length)10.00 × (width)11.50 × (height)6.00 cm
Price at Rakuten:MYR523.15(JPY2,300)
Jujutsu Kaisen Gojo Satoru and Yuji Itadori Plushies Set
Your favourite character from Jujutsu Kaisen—Gojo Satoru and Yuji Itadori! Both of them were converted into plushies with joyful smiles.
Price at Rakuten:MYR636.88(JPY2,800)
If you're a big fan of Sumikko Gurashi, San-x, Moomin and Snoppy, you should take a look at Laugh Laugh. It is a marketplace to sell furry plush dolls. The price is much lower than that is in local price, and some of them are even limited edition.
Sumikko Gurashi Mini Plushie set (5 pcs)
The latest Sumikko Gurashi plushie set in mermaid theme contains 5pcs cute plushies. Every set will include a 30-cm high plushie, 25cm middle size plushie, seashell-shaped foldable mirror, pastel glass, and pass case in shell shape, and a keychain in shell shape. All items in the set will be shipped randomly.
Price at Rakuten:MYR662.94(JPY2,915)
San-X Stress Relief Plushies (6pcs)
Feel stressed during work and school? Squeeze the San-X plushies. Every doll is just palm size which makes it so easy to grab. It features an elastic material that makes you couldn't resist squeezing it.
The set includes 6pcs of Rilakkuma palm-size plushies.
Price at Rakuten:MYR1,225.67(JPY5,390)
You must hear of Sanrio which created the legendary Hello Kitty and Melody. New items will be uploaded to the online shop every month regularly. The price is much lower than that is in local price, and some of them are even limited edition.
MY MELODY Folding Mirror
This Melody folding mirror in pink is extremely attractive. The most unique things about this item are —you can put your own photo in the slot in the middle to customize it~
Price at Rakuten:MYR275.15(JPY1,210)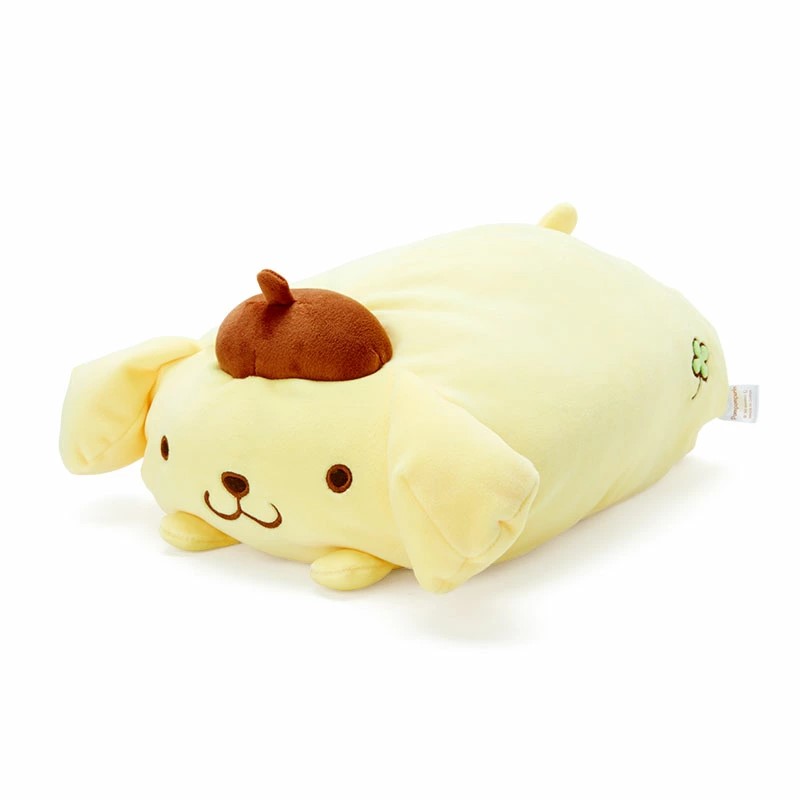 Pompompurin Mochi Lying Cushion
Who doesn't like a soft, cuddly cushion? This cushion features Pompompurin's cute lying down pose! If you love Pompompurin, don't miss out!
Price at Rakuten:MYR58(JPY1760)
"森のおもちゃ屋さん" is one of the best-selling online toy stores that primarily sell Sylvanian Families. Some local stores selling Sylvanian Families' toys might cost you a fortune. However, the price at "森のおもちゃ屋さん" is nearly half of the local price. Why not give it a try?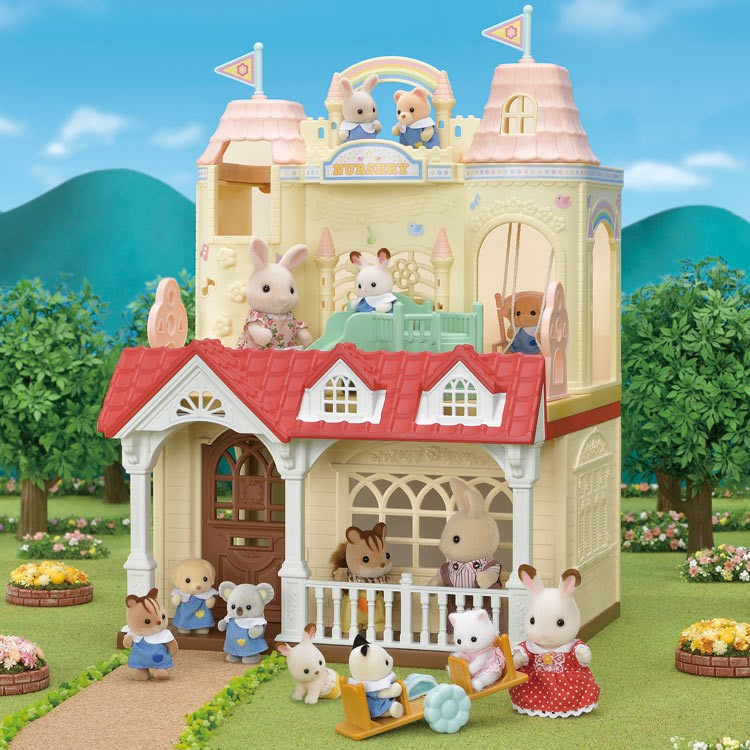 Sylvanian Families Sweet Rapsberry Home
Features a one-story house with a red roof and a nice terrace at the entrance. A chocolate rabbit baby and baby furniture are included in the set! You can combine the set with other Sylvanian Families houses which are sold separately.
Size: W268×D250×H195mm
Price at Rakuten:MYR65(JPY1,980)
Baby Ferris Wheel 
This Baby Ferris Wheel includes a Ferris wheel and toy poodle baby figure. Up to 3 babies can sit aboard the Ferris wheel, and it can be turned by holding onto the handle and turning to spin the circular base.
Size: W210 × D65 × H170mm
Price at Rakuten:MYR346.76(JPY1,525)
Note: Items' price and quantity may change accordingly, and all of them shall prevail on their website.
---
How to shop from Rakuten?
Step 1: Visit Buyandship Website and register a new account. If you already have an account, please log in directly.
Step 2: If you need to sign up, please fill in your name, email and password. Click "Sign Up" after completion, and verify your phone number and email.
Step 3: Visit Rakuten Japan, choose your famous items and add those items to the cart. Or, just place an order directly by clicking the right button.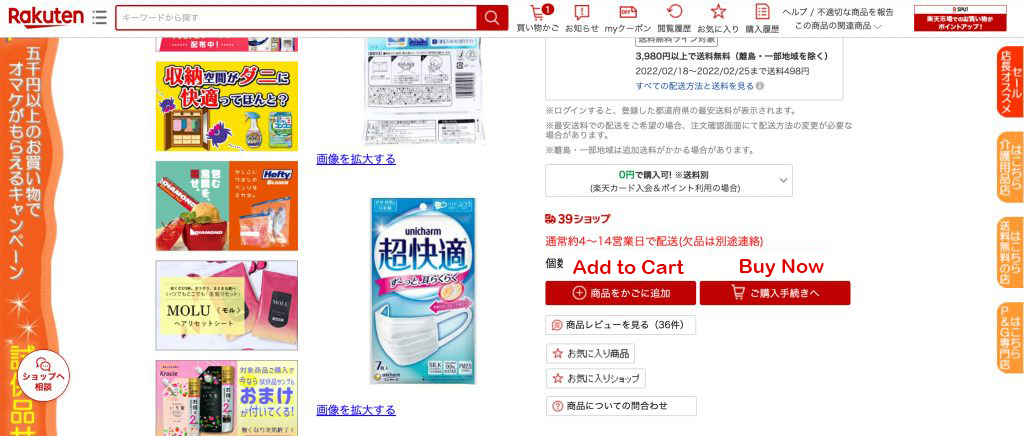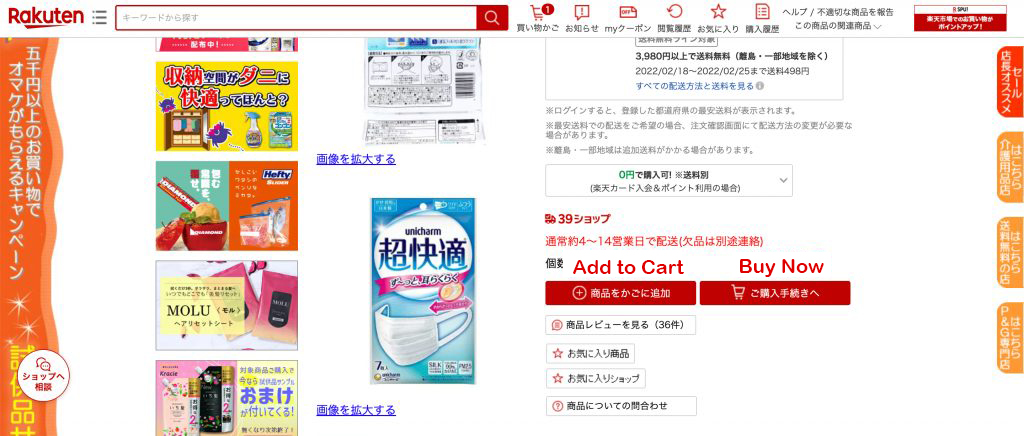 Step 4: After you enter your cart, you can change your delivered area to "茨城県 (Ibaraki)". You can go to the next page after you confirm the items are correct.
Step 5: Log in as a Rakuten member, or just click the red button on the right-hand side. Learn more on Guide to Rakuten.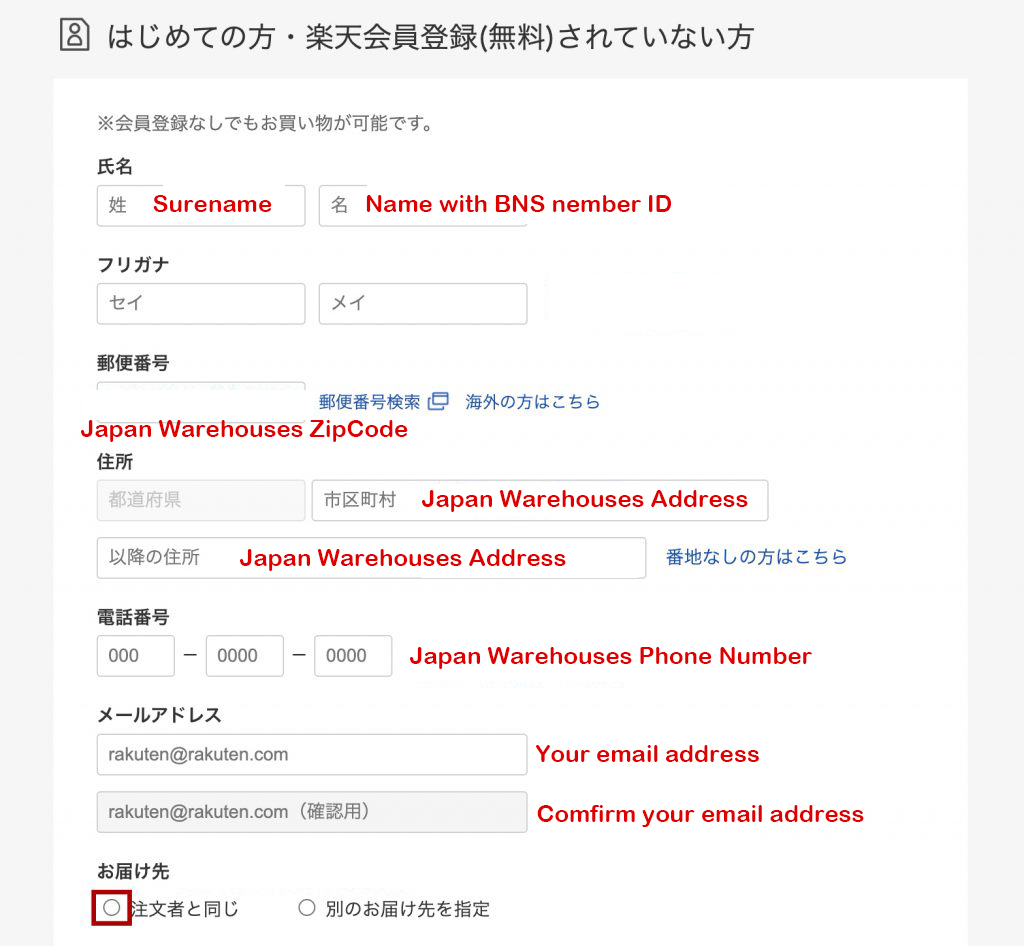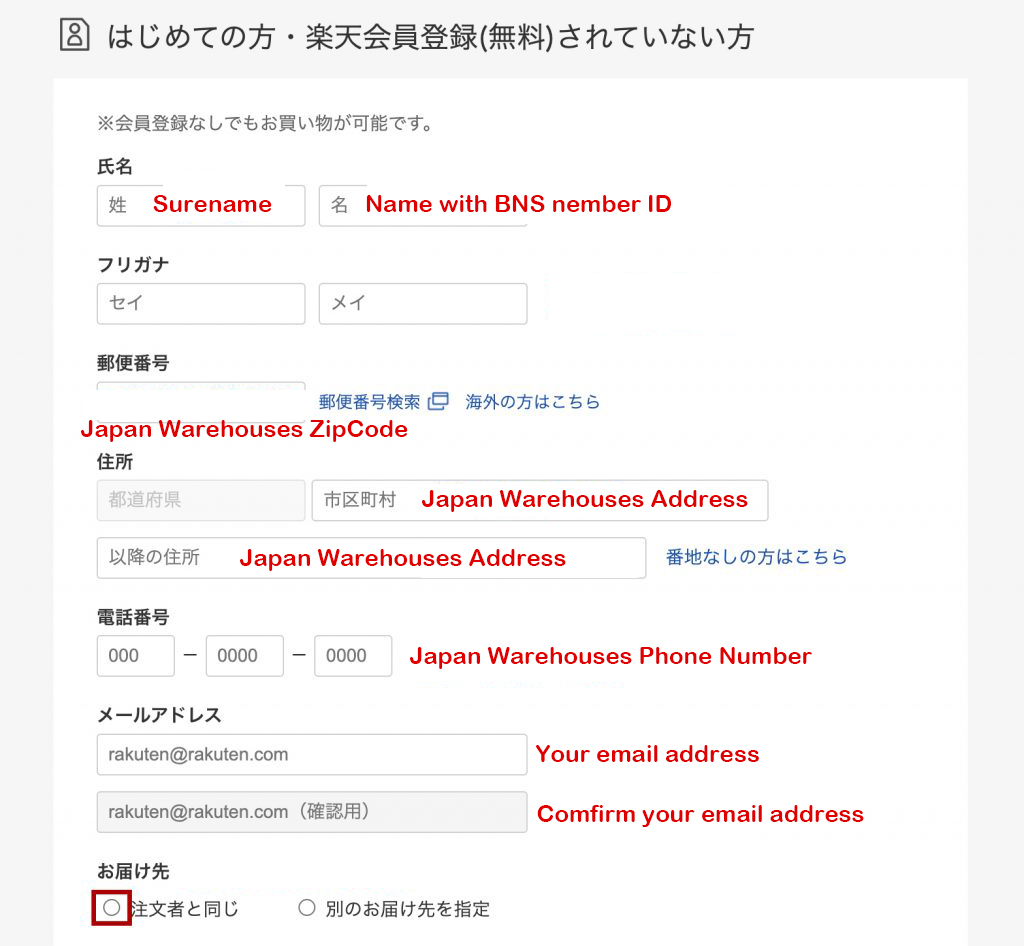 Step 6: Fill in your delivery address by visiting the "Warehouses" on the Buyandship website and choosing "Japan". You can access to Buyandshhip Japan warehouse address.
For the recipient, you need to fill in your Buyandship member ID (eg. MYXXXXXX), apart from your own name.
For "フリガナ", it requires a name in Katakana form. You can convert your English name into Japanese by using the Namehenkan website. After you translated your name, you can paste it onto the Rakuten website.
Step 7: You can choose whether you need to register as a Rakuten member.
If you are frequently shopping at Rakuten Japan, we highly recommend you register as a member. Not only you don't need to fill in the delivery address and credit card information again, but also credits will be rewarded.
If you choose to register, you need to set a password.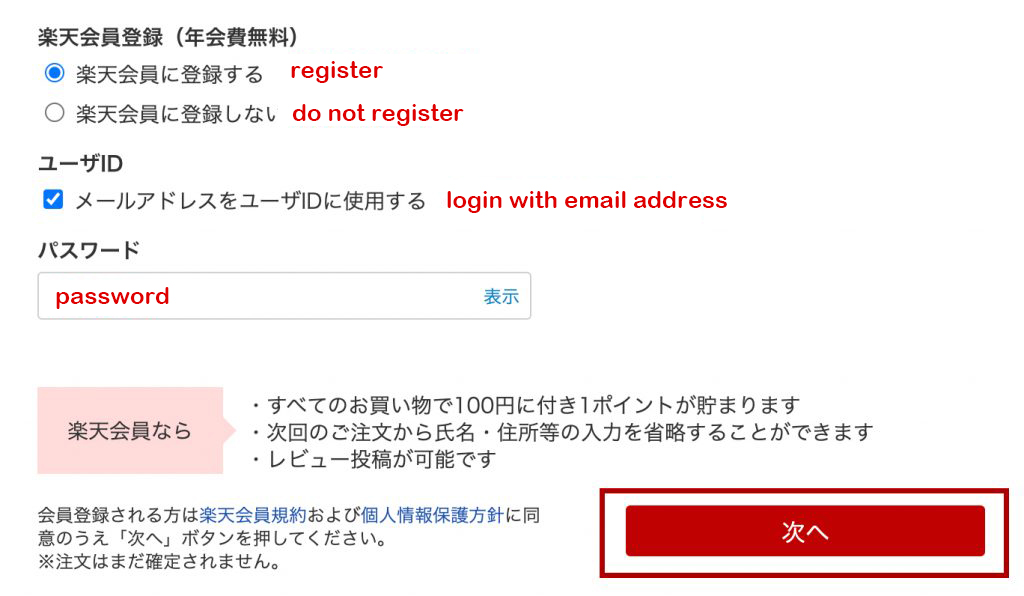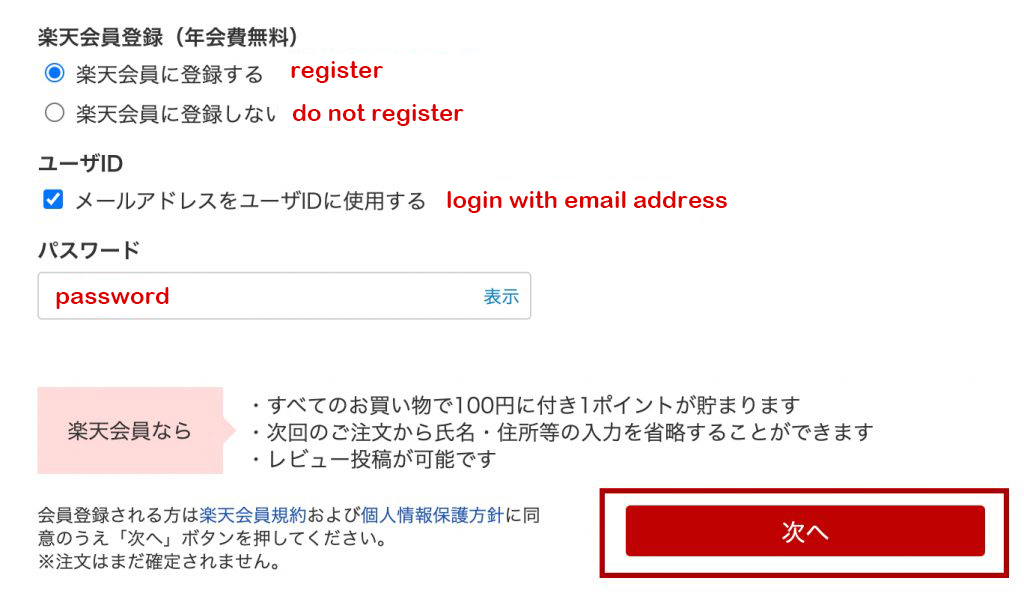 Step 8: You can fill in your credit card information after you enter the payment page, and click "次へ (Next Page)".
Step 9: You can place an order if you confirm the items are correct. You will receive an email after the order was confirmed.
Step 10: After your order has been shipped, the merchant will send you a notification email with the tracking number. You should declare the parcel asap.