Fashionistas must hear of brands from The North Face, New Balance to Champion. Not only the minimalist design is attractive, but also the quality is guaranteed. There are more varieties to choose from on Rakuten Japan at a reasonable price. Here's our editor's pick!
Bothered by a high-priced shipping fee? Just use Buyandship's service. It's cost-saving when you shop directly from Rakuten Japan to your doorstep in Malaysia! Join and become a Buyandship member today!
The North Face
THE NORTH FACE Bandana Square Logo Tee
The square logo of Bandana is eye-catching and unique. It's a must-have for every fashionista! The T-shirt is made of cotton and recycled polyester which can also reduce the generation of static electricity.
Price at Rakuten: MYR151.69(JPY4,620)
THE NORTH FACE Horizon Hat
The lightweight hat has a classic fit with an ultraviolet protection factor of 15-30 and a UV shield of at least 85% or above. It features an adjustable drawstring chin strap that is a perfect match for your next safari trip.
Price at Rakuten: MYR169.82(JPY5,170)
---
New Balance
New Balance Logo Hoodie
A classic sleek pullover hoodie designed with a relaxed fit. This is a hoodie that can keep you out of the cold every day. Don't miss it if you're a big fan of sportswear!
Price at Rakuten: MYR74.33(JPY2,263)
New Balance 460V3
These shoes are built with an ACTEVA midsole that offers breathability and stability. It combines dynamic support that responds to your movement.
Price at Rakuten: MYR172.86(JPY5,262)
---
Columbia
Columbia Short Shirt
Columbia Short Sleeve Shirt offers ultimate comfort with its stretch fabric and moisture-wicking system. Also, it can protect you away from UV and block at least 98% of sun rays. This is a perfect fit for camping!
Price at Rakuten: MYR213.20(JPY6,490)
Columbia Shorts
These cargo shorts are made of 97% cotton which brings you comfortability. An adjustable nylon belt offers you ultimate freedom of movement. You can put coins and keys in the side pocket easily with these shorts.
Price at Rakuten: MYR213.20(JPY6,490)
---
Champion
Champion T-Shirt
Champion's classic version of the crew neck jersey equips with quick-dry fabric and UV protection.
Price at Rakuten: MYR140.93(JPY4,290)
Champion Shorts
Standard men's unisex fit with a stretch ribbed gusset in the crotch is made of quick-dry fabric and UV protection.
Price at Rakuten: MYR119.76(JPY3,647)
---
Under Armour
Under Armour Hoodie Jacket
It adopts the technology of Armor Fleece R, therefore the fabric is light, breathable and stretches for superior mobility. This jacket can always make sure you're warm and comfy during cold winter!
Price at Rakuten: MYR143.83(JPY4,380)
Under Armour Cap
This cap is made of smooth knit body fabric for ultimate comfort and breathable. It also can protect you from sun burnt by having UPF30.
Price at Rakuten: MYR108.35(JPY3,300)
Note: Items' price and quantity may change accordingly, and all of them shall prevail on their website.
---
How to shop from Rakuten?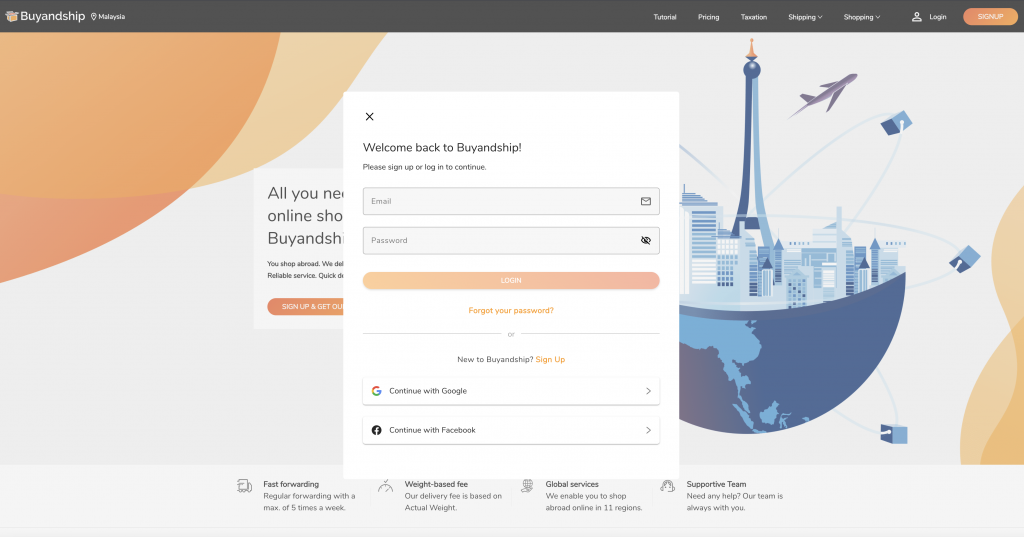 Step 1: Visit Buyandship Website and register a new account. If you already have an account, please log in directly.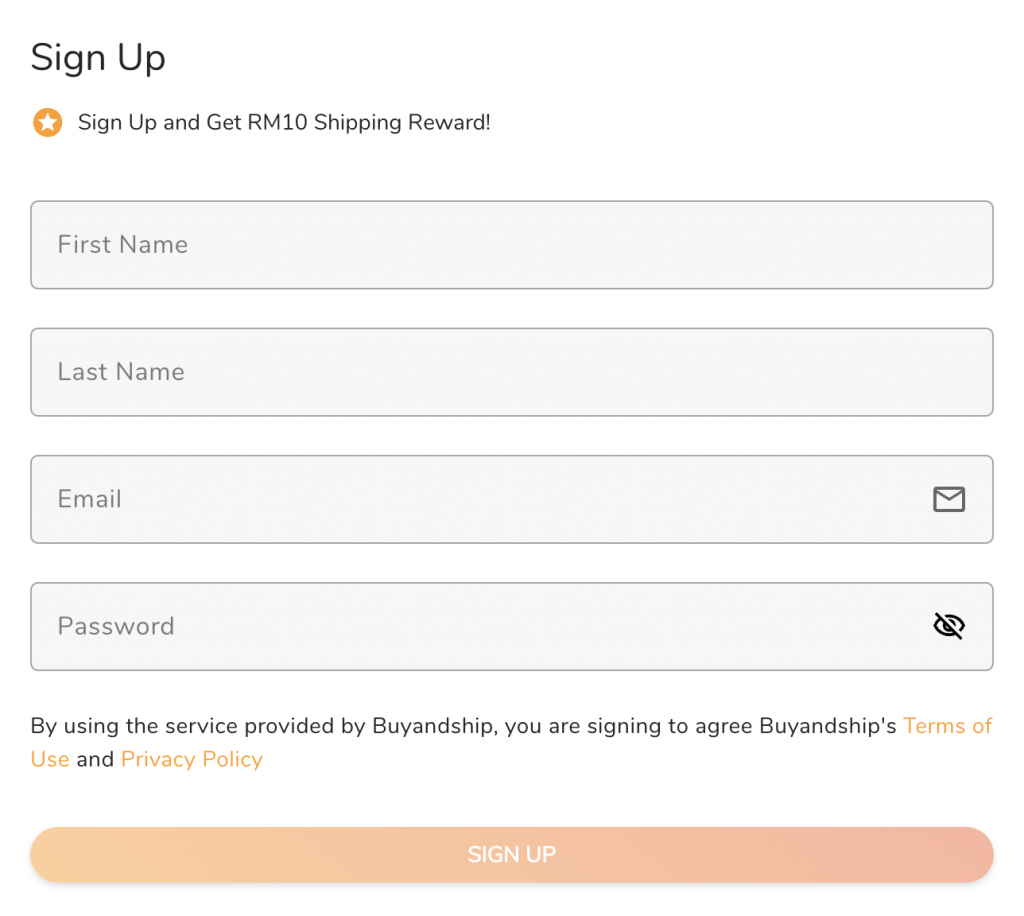 Step 2: If you need to sign up, please fill in your name, email and password. Click "Sign Up" after completion, and verify your phone number and email.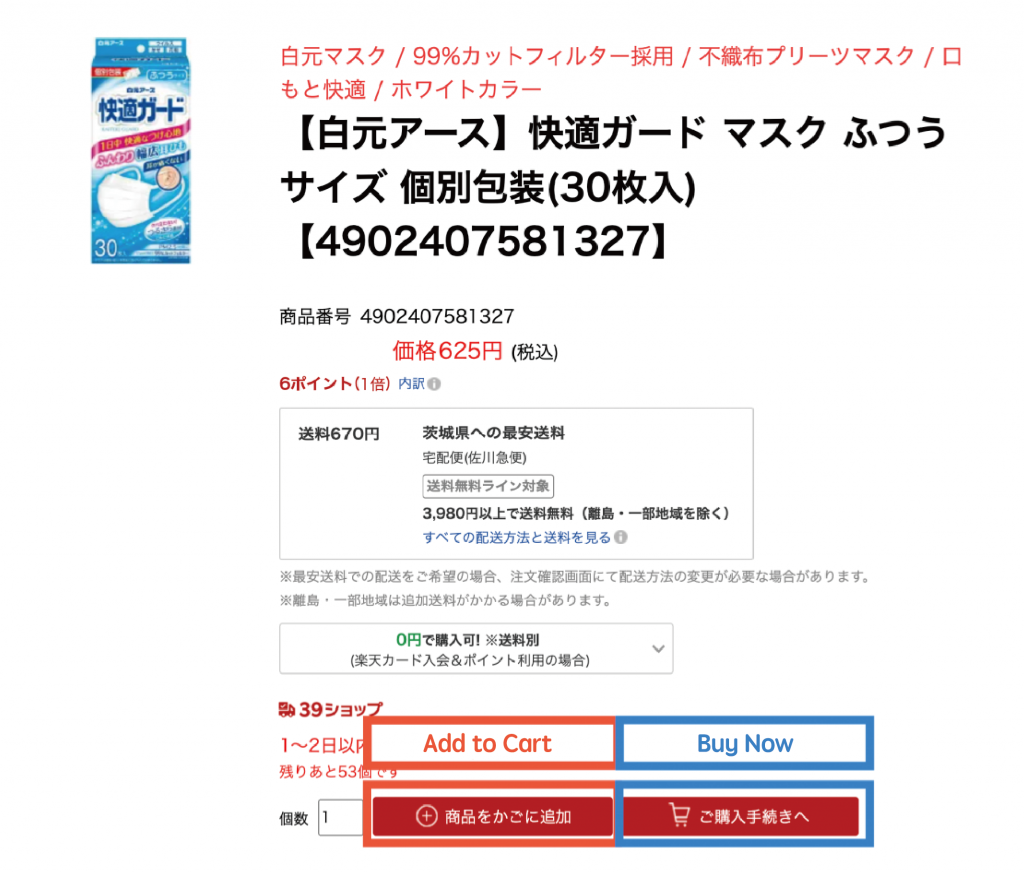 Step 3: Visit Rakuten Japan, choose your famous items and add those items to the cart. Or, just place an order directly by clicking the right button.
Step 4: After you enter your cart, you can change your delivered area to "茨城県 (Ibaraki)". You can go to the next page after you confirm the items are correct.
Step 5: Log in as a Rakuten member, or just click the red button on the right-hand side. Learn more on Guide to Rakuten.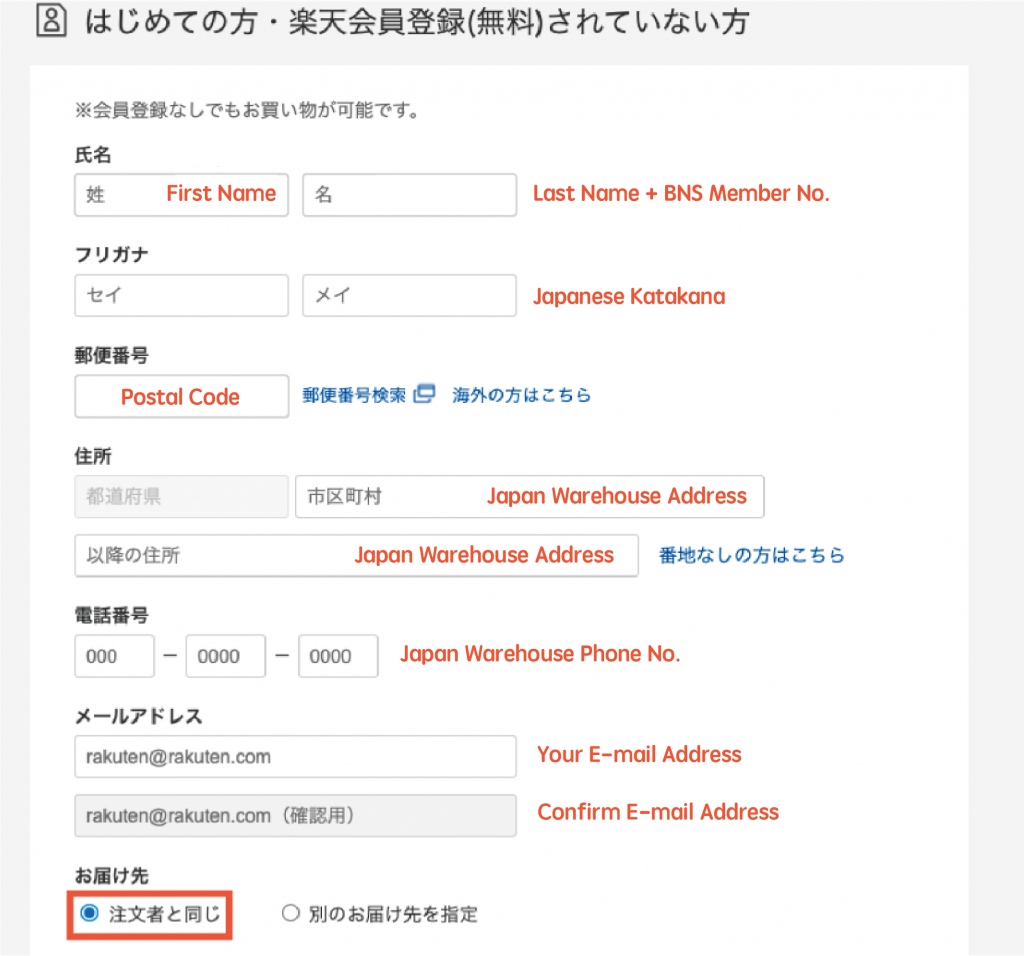 Step 6: Fill in your delivery address by visiting the "Warehouses" on the Buyandship website and choosing "Japan". You can access to Buyandshhip Japan warehouse address.
For the recipient, you need to fill in your Buyandship member ID (eg. MYXXXXXX), apart from your own name.
For"フリガナ", it requires a name in Katakana form. You can convert your English name into Japanese by using the Namehenkan website. After you translated your name, you can paste it onto the Rakuten website.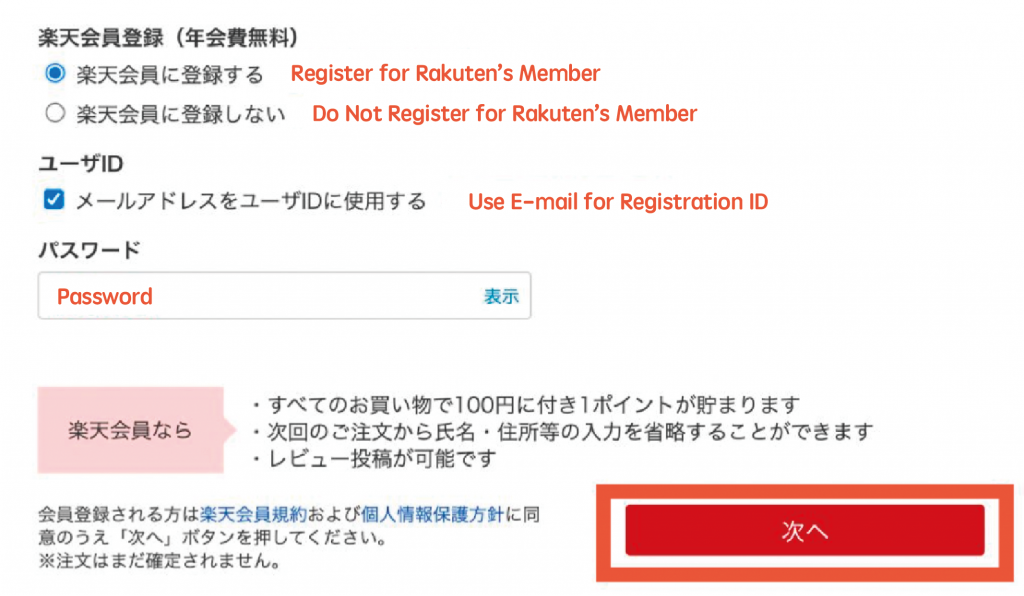 Step 7: You can choose whether you need to register as a Rakuten member.
If you are frequently shopping at Rakuten Japan, we highly recommend you register as a member. Not only you don't need to fill in the delivery address and credit card information again, but also credits will be rewarded.
If you choose to register, you need to set a password.
Step 8: You can fill in your credit card information after you enter the payment page, and click "次へ (Next Page)".
Step 9: You can place an order if you confirm the items are correct. You will receive an email after the order was confirmed.
Step 10: After your order has been shipped, the merchant will send you a notification email with the tracking number. You should declare the parcel on our website asap.