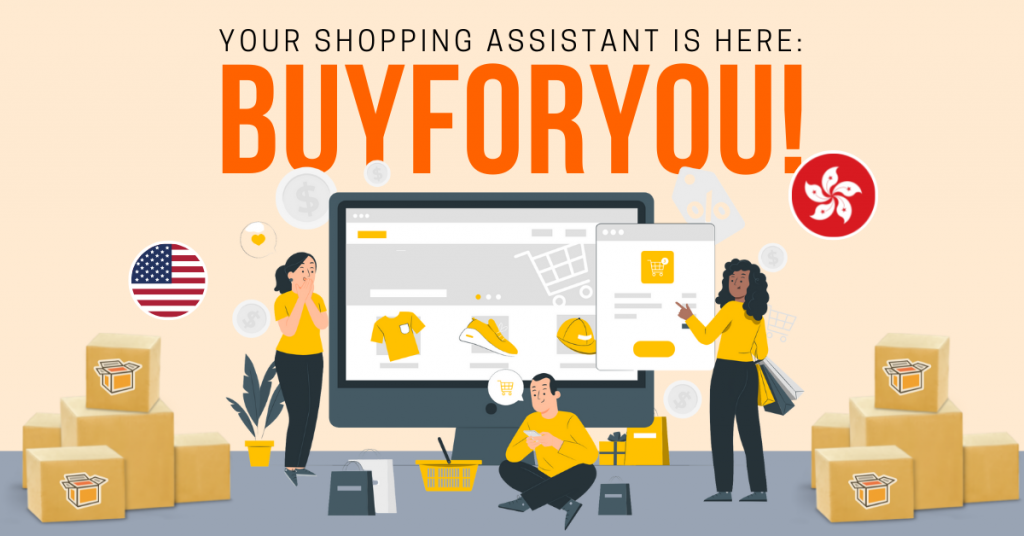 We launched a survey last month and we had a lot of comments saying that there are some sites users are having problem shopping in~ we listened and we want to serve you even better so we are excited to announce this new buying service to help make it easier for your overseas online shopping experience: Buyforyou.
Buyforyou is a buying service for our members who cannot buy using their credit cards in the US and Hong Kong stores. There are some stores that do not allow foreign credit cards, may need mobile OTP, or have complicated checkout protocols, now you can use Buyforyou! Check it on your member dashboard in the toggle menu or in the member center.
There is a 6% service fee for Buyforyou after it is approved by you. You will see the breakdown before checking out your order. You can submit your requests on your dashboard~ Check out this simple step-by-step guide on how to use Buyforyou.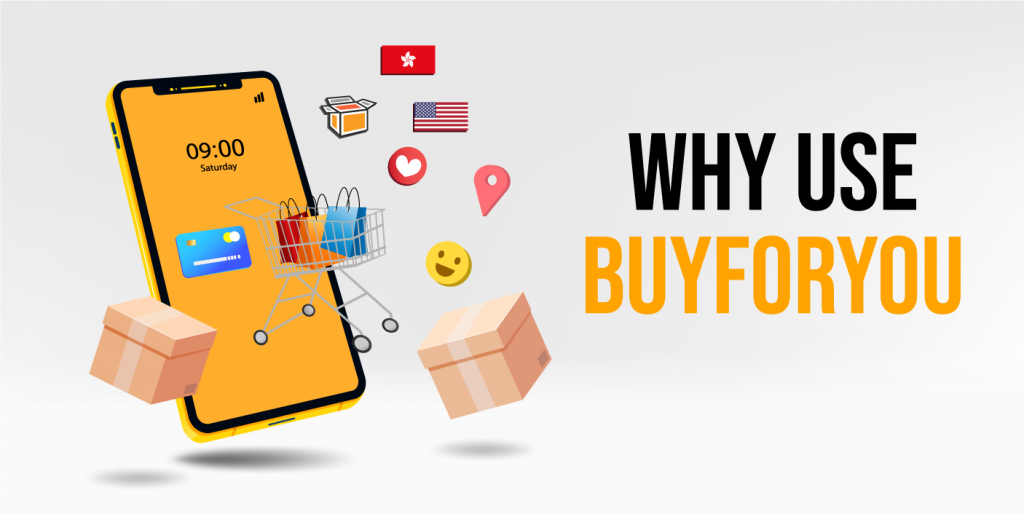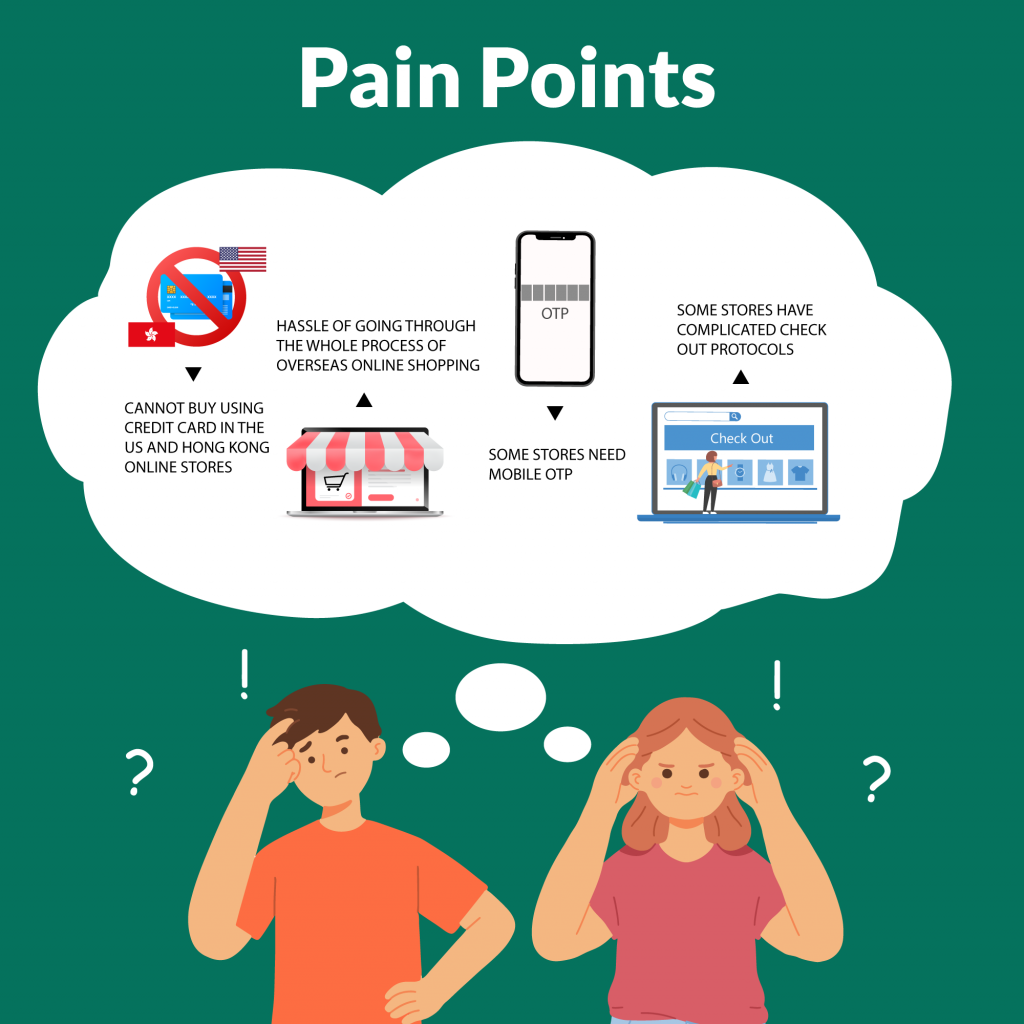 How to Use Buyforyou?
Step 1: Sign up for Buyandship
Sign up with your Gmail / Facebook account or Apple ID (App only).
The email address cannot be changed manually after registration. We suggest signing up with a frequently used email address.
For signing up with Facebook, please be mindful of the email address used in your Facebook account.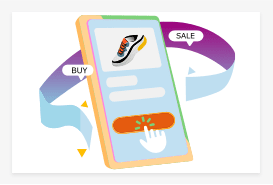 Step 2: Fill in request details
Click "Request items" and proceed to select overseas warehouse US or HK (Buyforyou service is currently only available for these 2 countries)
Provide the item details, such as item URL and item image
Check the color and size of items before submission of your request
Ensure that the unit price is the one after discounted
Reminder:
Please have a look at Prohibited Items before shopping online.
If there is any discount code, please remember to fill it in while creating your item request.
If you are requesting items from different shopping sites, please create a new request for items from each website.
Step 3: Submit an item request
After submission, our buying agent will check the price and the availability of the items. You will receive an email notification if there is any update on your request status.
If your requested items are not available for purchase, i.e. out of stock, you only need to pay the fees for items that can be successfully purchased.
Reminder:
Please check your item request carefully before submission as there is no returning service for Buyforyou items.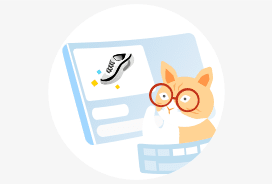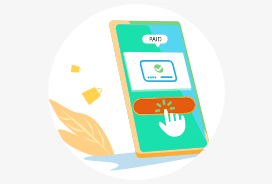 Step 4: Check and Pay your request
You will be notified by email once the request is confirmed and ready to pay. Please check your request details before making payment.
You are strongly advised to settle the payment as soon as possible to prevent stockouts of requested items.
Reminder:
Credit card payment is accepted.
If your items fail to be purchased, you will be notified by email, and the fee of those items will be either canceled or returned by bank transfer in 3 working days generally.
Step 5: Consolidate & Collect an order
After purchase, your items will be automatically sent to our overseas warehouse you selected (No need to declare your shipment, we will declare for you), and then forwarded to our Hong Kong warehouse
After you receive an email notification regarding the shipment consolidation, you can consolidate your items, select your delivery address and pay the delivery fee.
Reminder:
You will be notified by email once the order is ready for delivery.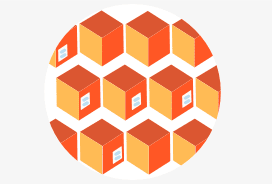 Reference Guide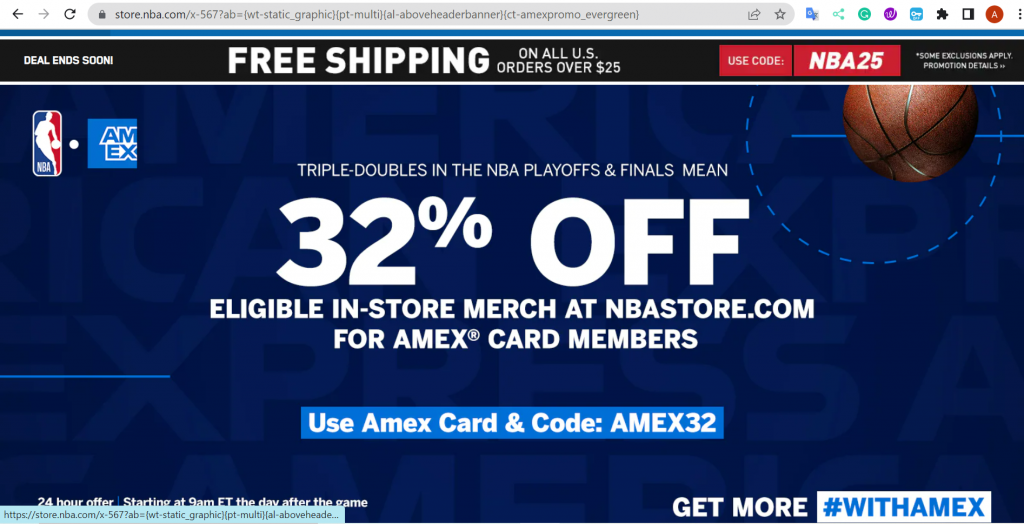 First, go to the site you want us to buy for you. Browse the product you want to request, then proceed to the next step.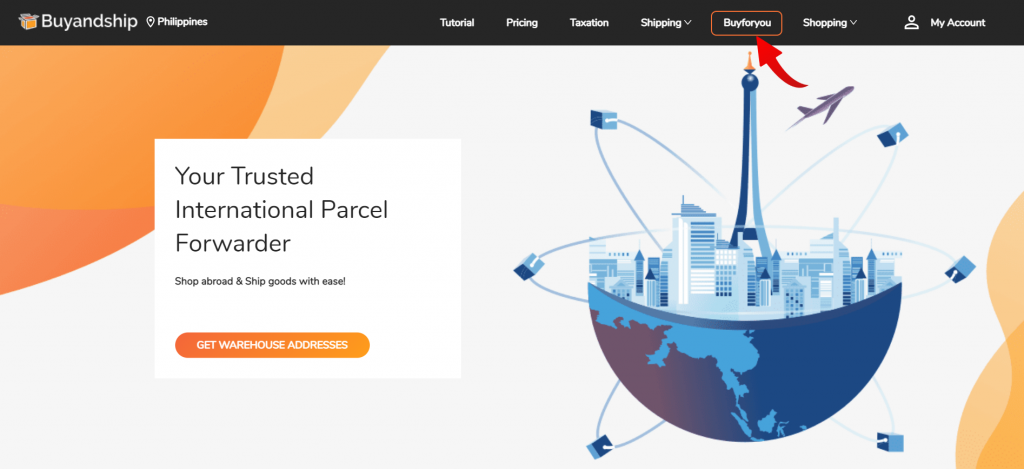 Once you had a product in mind, go to your Buyandship Account and go to "Buyforyou" Tab. You can also access this to your member center or toggle your cursor at the My Account section.
Once you're in, click to add a new request then select a warehouse to send your items to~ currently this service is only available for the United States and Hong Kong. The next pop-up should look like the image below.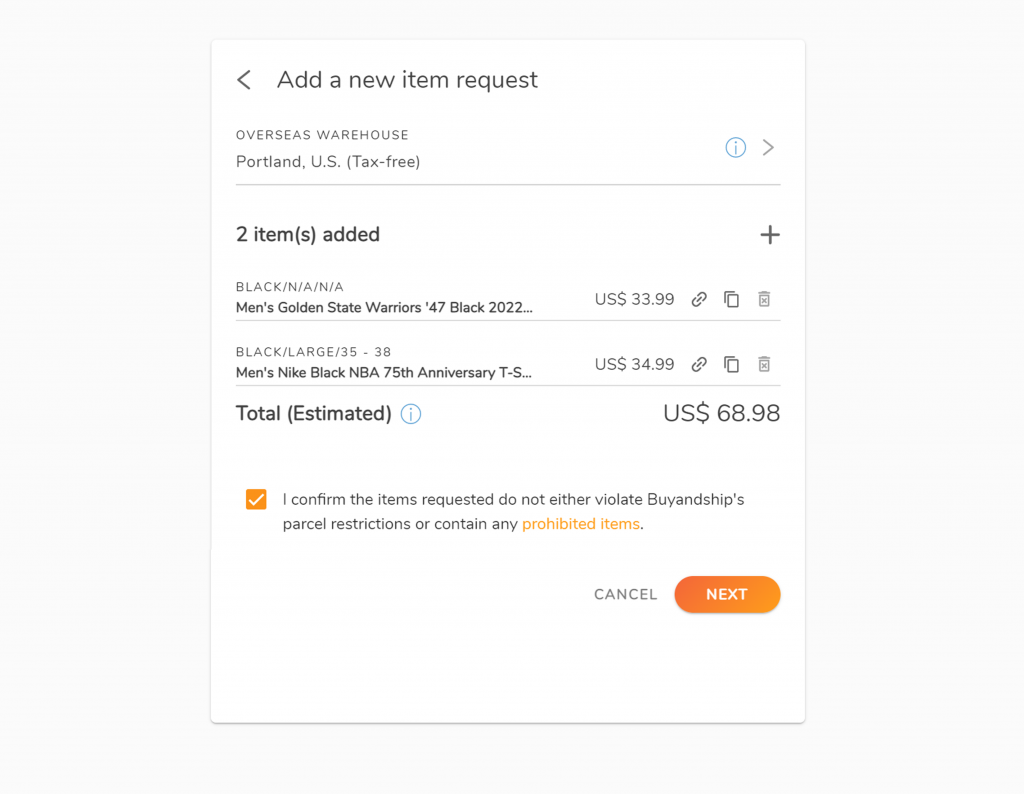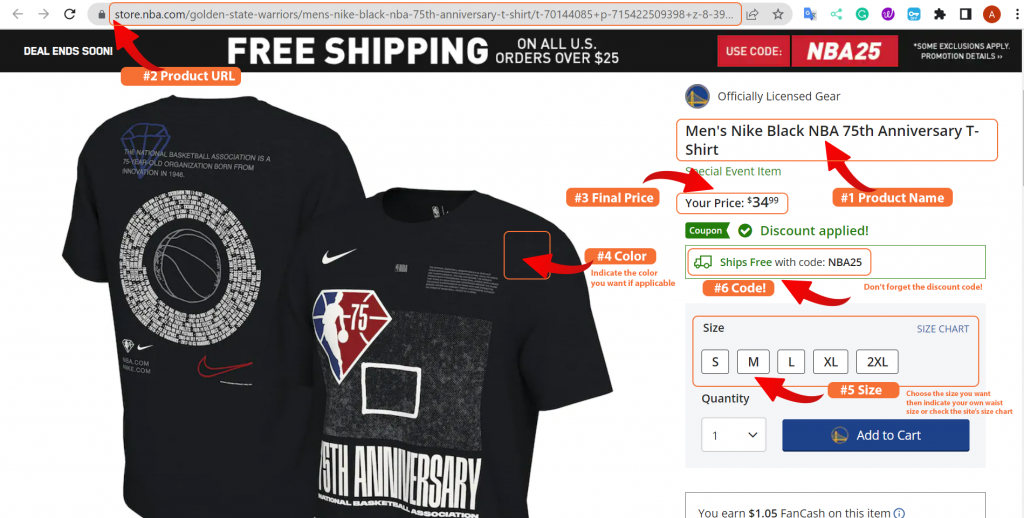 Go back to the site you want us to shop from, and fill in the product details. Check out the image above for an in-depth review of what you should encode in the request tab. We also provided a reference guide below so you can see what a proper request looks like~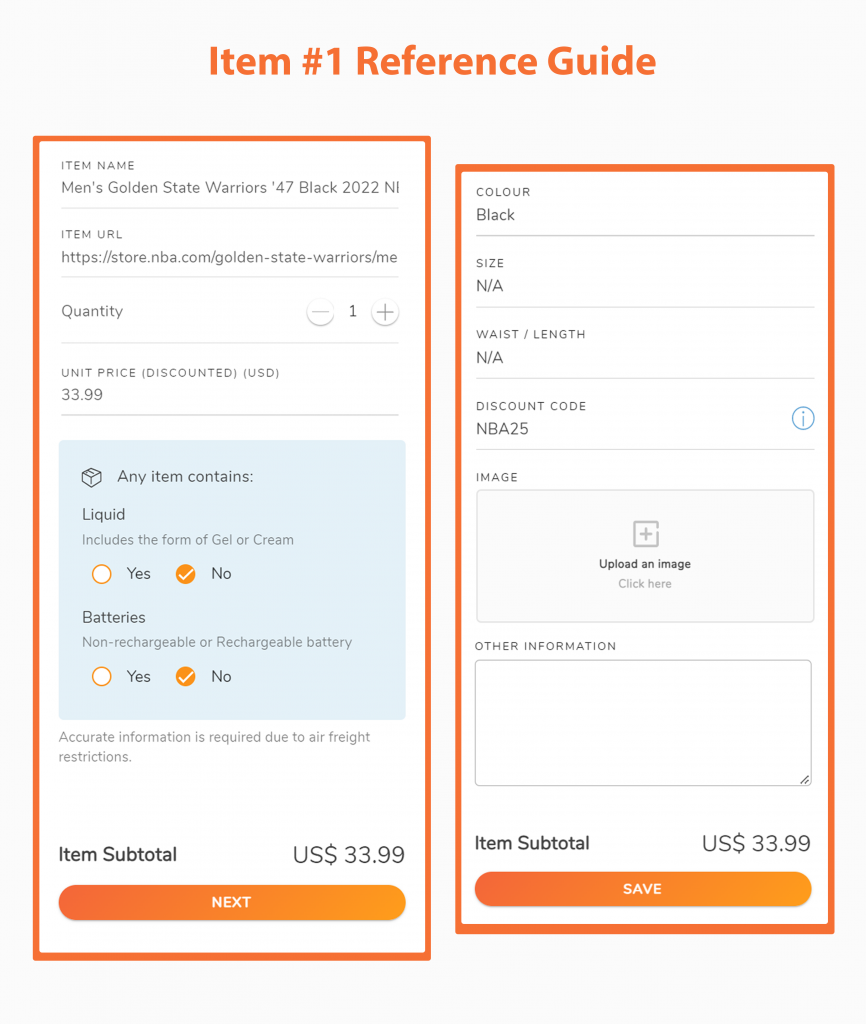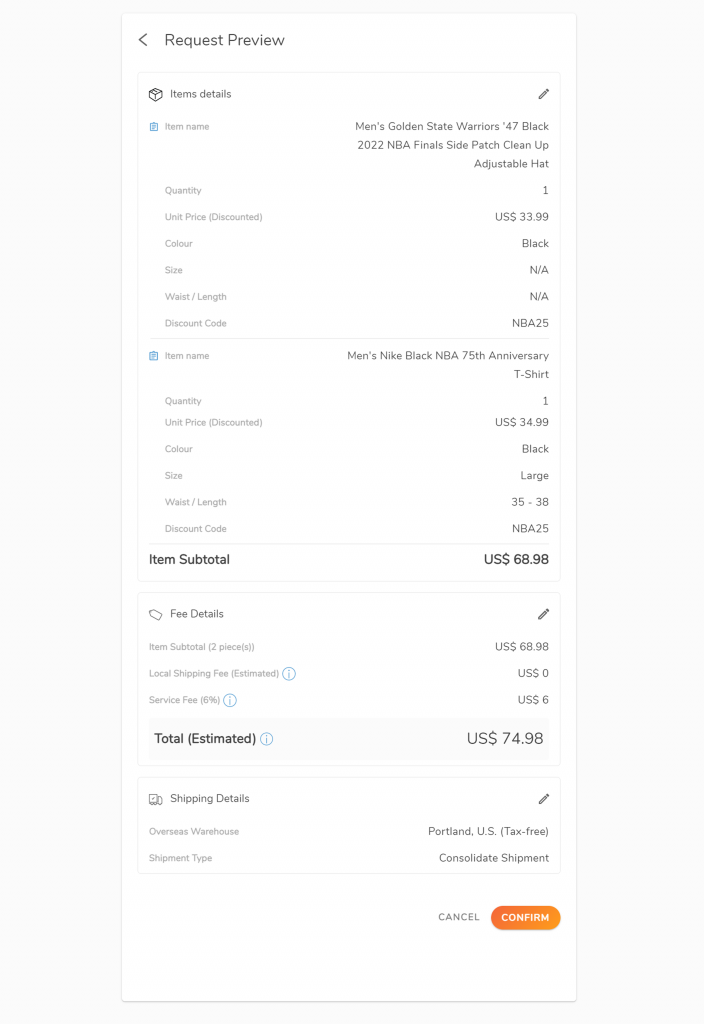 Double-check your request, hit confirm, and that's it! We will be back shortly in 1-2 working days to reply with a quote!
IMPORTANT: After Receiving the quote from us, please check the details very very carefully before checking out, there are NO cancellations. Remember~
Check all the details in the quote before checking out, if you have any questions please ask our customer service live chat.
Check if there is a local shipping fee (this is not the Buyandship shipping fee but the shipping fee from the seller to our overseas warehouse. sometimes it is free, but if not, you will need to pay for this and will also be in the quote).
You will NOT need to declare a shipment anymore. So just wait for our email when it arrives HK warehouse, Ready for Consolidation.
After arrival in HK, the normal process of checking out. Choose DDP or DDU addresses for your product for our Buyandship shipping fee.
Highlighted Brands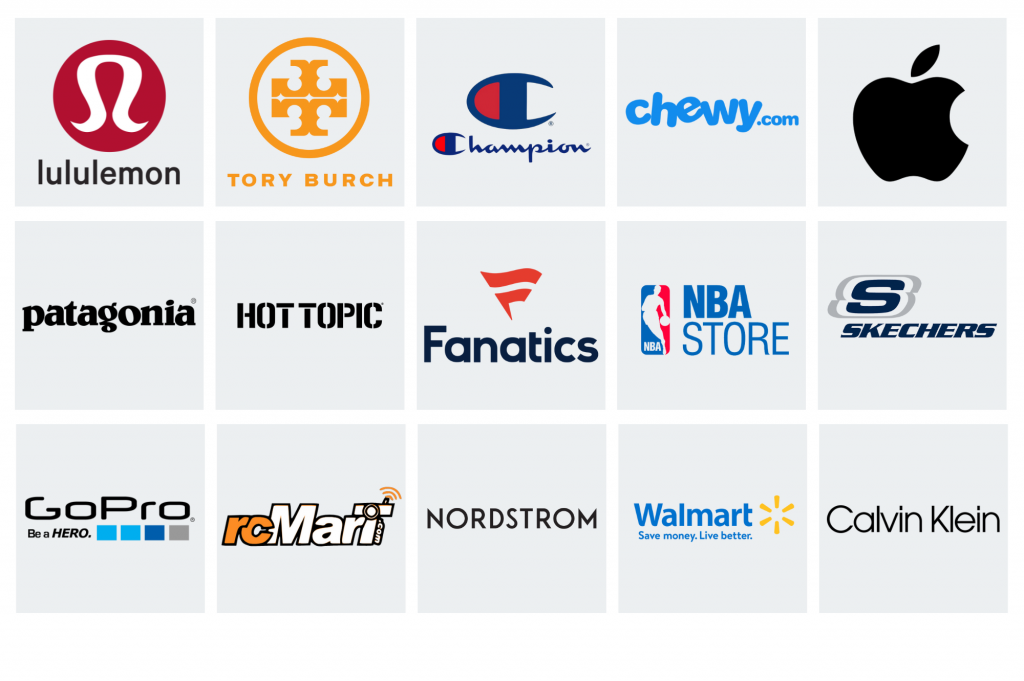 Please note that the following brand's websites are not available to be purchased: Adidas, Arcteryx, Arcteryx Outlet, Bath & Body Works, Bose, Brandy Melville, Carhartt, Chanel, Clarks, Coach, Coach Outlet, Cole Haan, Coleman, Crocs, Cuddledown, Dell, Dior, eBay, Ecco, Game Stop, Giorgio Armani Beauty, Hoka, HP, Kiehl's, Lego, Levi's, Lenovo, Walgreens, Mystery Ranch, New Era, Nike, Paula's Choice, Pokemon Center, Ralph Lauren US, See's Candies, TheRealReal.