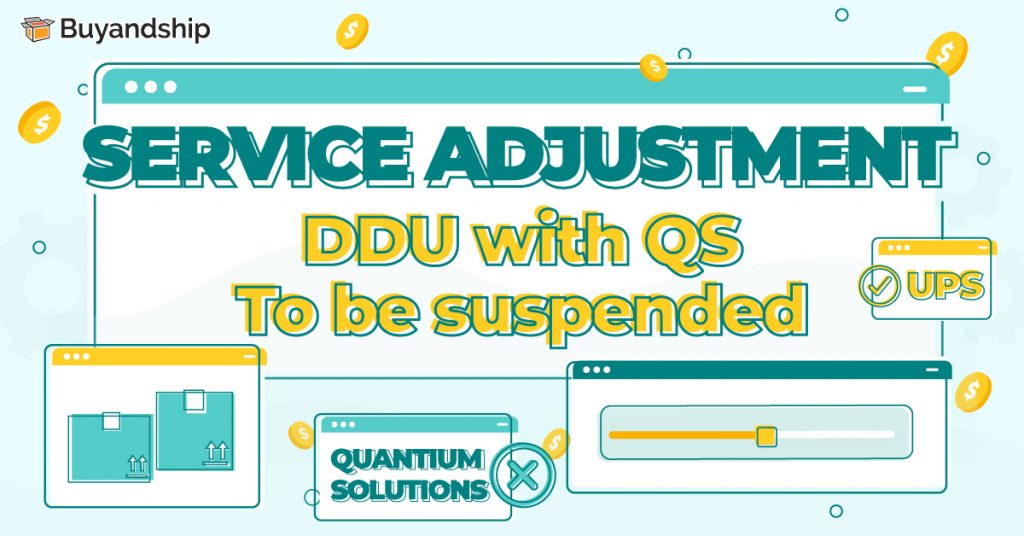 After evaluating the operational efficiency, we regret to inform you that the option of Delivered Duty Unpaid (DDU) with Quantium Solutions (QS) will no longer be available starting from Aug 1st, 2022.
Any orders created before the date, Aug 1st, will not be affected. For "DDU with QS" orders created on or before 23:59, Jul 31st, 2022, they will be sent as usual and the fee will be calculated based on the original price.
Along with the suspension of the option, the delivery address selected QS will be automatically removed from Member Centre > My Addresses on Aug 1st. Before consolidating your shipments, please add delivery addresses with "DDU with UPS" for a speedy delivery or "DDP with SkyNet" for a less hassle delivery experience if needed. For details, please visit our Pricing page and FAQ > Shipping Service > Pricing.
Striving to provide better international shipping services, Buyandship keeps reviewing our service and operational performance. We apologise for any inconvenience this may have caused. Please feel free to contact our Customer Service team if you have any questions, and we are happy to assist you as always.