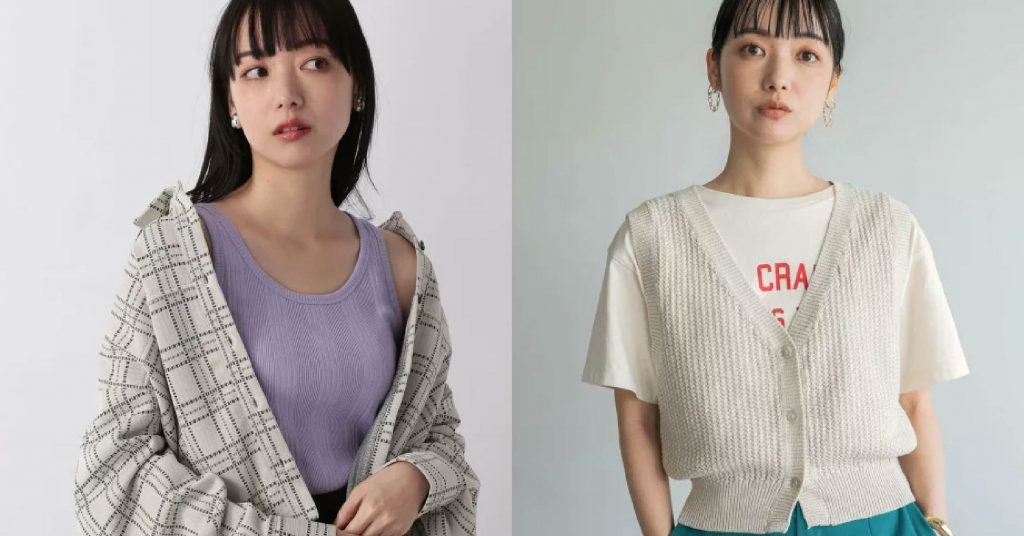 Lowrys farm, which takes the simple route, integrates the popular elements of the season into the simple design, so that the sweet charm of girls is naturally revealed. Also the price is low, which is very popular among local young girls in Japan~ Rakuten Lowrys farm is on sale now, and fashion items are as low as 30% off~
Bothered by a high-priced shipping fee? Just use Buyandship's service. It's cost-saving when you shop directly from Japan to your doorstep in Malaysia! Join and become a Buyandship member today! Sign up for Buyandship membership and get Japan warehouse address now!
Light sheer top
Sheer top will show different effects according to the clothes inside. It can be matched with a small white vest like the model in the picture, which is simple and beautiful!
Japan Sale Price:RM35.22(JPY1,100)
Geometric pattern vest
With a round neck and a V-neck, you can choose to wear the front and back according to your mood or style~ You can match with the same tight skirt or pants~
Japan Sale Price:RM52.83(JPY1,650)
Ruffles Layer Top
Ruffles design on the neckline and cuffs, so even if it is a simple and plain colour, it will not be very monotonous. It can be matched with the bottoms with printed patterns, which is bright and individual~
Japan Sale Price:RM66.92(JPY2,090)
Square pattern cardigan
Made up of square patterns, which can be used as a cardigan or buttoned up and turned into a top. It is very suitable for matching tight skirts and wide pants~
Japan Sale Price:RM102.14(JPY3,190)
Platform Velcro Sandals
Convenience velcro design, easy to put on and take off. High platform design matches especially with tiny girls~
Japan Sale Price:RM160.26(JPY5,005)
Note:Price and quantity may change depends on sales, the website details shall prevail.