Wow! There are so many hot items on Rakuten Japan, but what is the best deal to shop? We have sorted out 10 popular products that are most popular among our members. Let's check it, and don't miss the must-buy items!
NIPLUX NECK RELAX
Recommended as a gift for those who have trouble around the neck and shoulders. EMS low frequency has 5 modes, easy to change the mode with the button. Switch between modes to change rhythm and electric waveform.
Japan Price:MYR313(JPY9,680)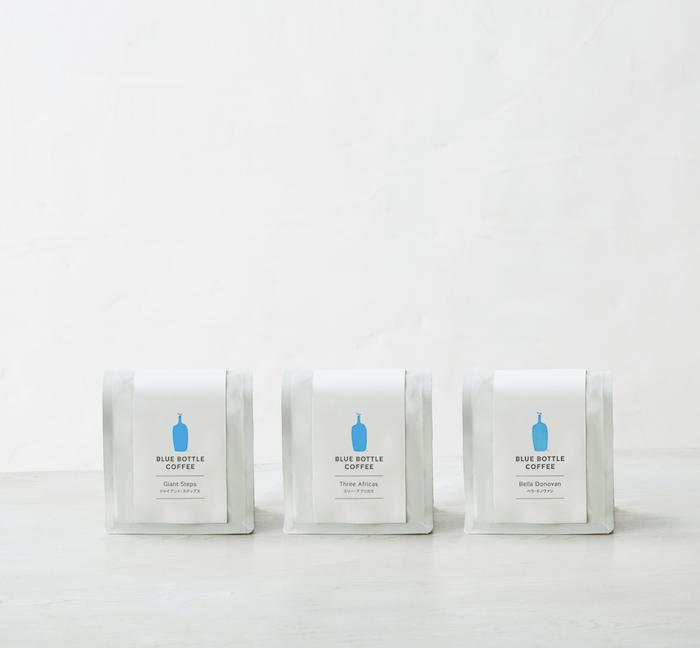 Blue Bottle 200g×3packs
Three kinds of coffee bean sets: the most popular "BELLA DONOVAN", "GIANT STEPS" suitable for milk, and "THREE AFRICAS" with a fruity sour taste. Meet all needs at one time!
Japan Price:MYR157(JPY4,860)
YOKU MOKU
YOKU MOKU is one of the must-buy souvenirs in Tokyo! The egg roll is made with a lot of fresh Hokkaido cream mixed with high-quality protein, Japanese sugar, flour and other materials. This classic gift box has 3 flavours of cigar cones and 2 flavours of double chocolate chip cookies, 5 flavours, 43 pieces in total.
Japan Price:MYR104(3,240円)
ROYCE Chocolate Potato Chips 190g
Made with the finest Japanese ingredients, including Hokkaido sweet potatoes and chocolate made from Hokkaido pure milk. Chocolate wrapped with crunch and savoury chips. The most classic and most popular chocolate flavour, chocolate is smooth and delicious, with moderate sweetness.
Japan Price:MYR25(777円)
Wpc. Umbrella Mini
Wpc., a super popular umbrella brand in Japan! In addition to the beautiful and fashionable pattern style, the water resistance and UV protection effect are excellent! The Umbrella Mini can be used on sunny or rainy days and effectively block 80% – 90% of UV rays. It is also equipped with a small storage bag, which can store the umbrella, which is beautiful and neat. There are 12 patterns of folding umbrellas for you to choose from!
Japan Price:MYR78(JPY2,420)
Hiorie Towels x3
If you want to buy a cost-effective and durable face towel, this Hiorie Imabari towel, Rakuten's best-selling towel, is definitely the best choice. It is medium-thin, made of ultra-fine fibre, highly absorbent, delicate to the touch, easy to twist, durable, and quick-drying. Available in 7 colours, 100% made in Japan.
Japan Price:MYR67(JPY2,100)
Dashing Diva MAGICPRESS
A popular brand of nail products in Korea, you can also do manicures at home. Great value for a 6-box manicure set! There are 30 pieces of nails of different sizes in each box. The styles are mainly pink. There are simple girlish gradient styles and more mature flash diamond styles. You can change different styles of nails according to your mood and outfit~
Japan Price:MYR128(JPY3,980)
TEMPUR® MILLENNIUM PILLOW
The Swedish TEMPUR pillow is ergonomically designed to fit the curves of the head, neck and shoulders. A pillow which suits your sleeping position can improve shoulder and neck pain, snoring and insomnia. It is also made in Denmark, using NASA-approved TEMPUR® material. Whether you sleep on your back or your side, the hollow concave position of the pillow can adjust the cervical vertebra to an appropriate curvature; the forward-sloping edge design helps to fix the position of the neck, providing both pressure relief and comfortable support.
Size: 54cm X 32cm X 12.5cm
Japan Price:MYR590(JPY18,249)
belulu Rebirth
Equipped with six major beauty functions, including electroporation, needle-free beauty plastic, EMS, RF radio frequency and vibration massage. The U-shaped massage head fits the delicate parts of the face, such as the facial lines, lips, and eyes, while tightening the skin for easy care. In addition to promoting the skin's absorption of skin care products, it can lift and tighten the face, tighten pores, brighten skin tone, and restore skin elasticity.
Japan Price:MYR18(JPY9,999)