In addition to buying valuable and beautiful household goods and clothing, you can also purchase delicious Japanese food on Rakuten Japan! We have selected the top 5 favourite foods from our members!Calling foodies! Ready to shop now?
Best Snacks on Rakuten Japan
Grilled Scallops
Delicious Grilled Scallops scallops from Hokkaido. Roasted and seasoned with a thick texture. Each scallop is full of the fresh and sweet flavour of soy sauce. It is the best snack at home and with friends.
14g X 10 packs
Rakuten Japan Price:MYR45(JPY1,433)
OH!Sakana Almond Dried Fish
Each pack (100 g) contains about 800mg of calcium and nutrients that are beneficial to the human body, such as protein and dietary fibre. You can keep healthy when enjoying snacks! There are 19 flavours with different Japanese ingredients. Or seasonings with dried small fish and almonds all have unique tastes. There is always one that suits you~
Rakuten Japan Price:MYR25(JPY480)
Hokkaido POTATO FARM Three Brothers (18g x 6 bags)
It is made from carefully selected 100% Hokkaido potatoes with a crispy taste. It is crunchy and salty, which tasted like real French fries. It is one of the must-buy souvenirs in Japan!
Rakuten Japan Price:MYR20(JPY650)
Hiroshima Oyster Senbei
A whole oyster is sandwiched between each slice of senbei, and as soon as you open the package, you can smell the rich aroma of the dried oysters. Senbei is crispy and a little salty. The oyster is thicker.
10 boxes (12 packs per box)
Rakuten Japan Price:MYR285(JPY8,950)
Shiseido Parlour Cheesecake
Cookie dough made with Hokkaido flour, wrapped in Danish cream cheese and baked. An extremely rich and luxurious cheesecake that melts in your mouth, more like cheese than cheese.
3 capsules in a box
Rakuten Japan Price:MYR31(JPY999)
---
Rakuten Japan Shopping Tutorial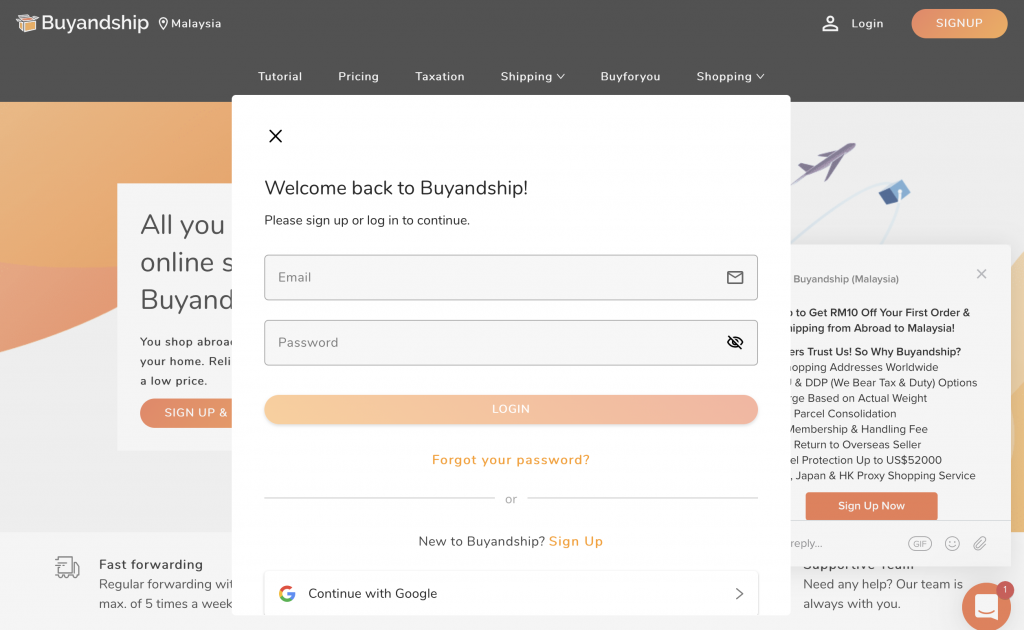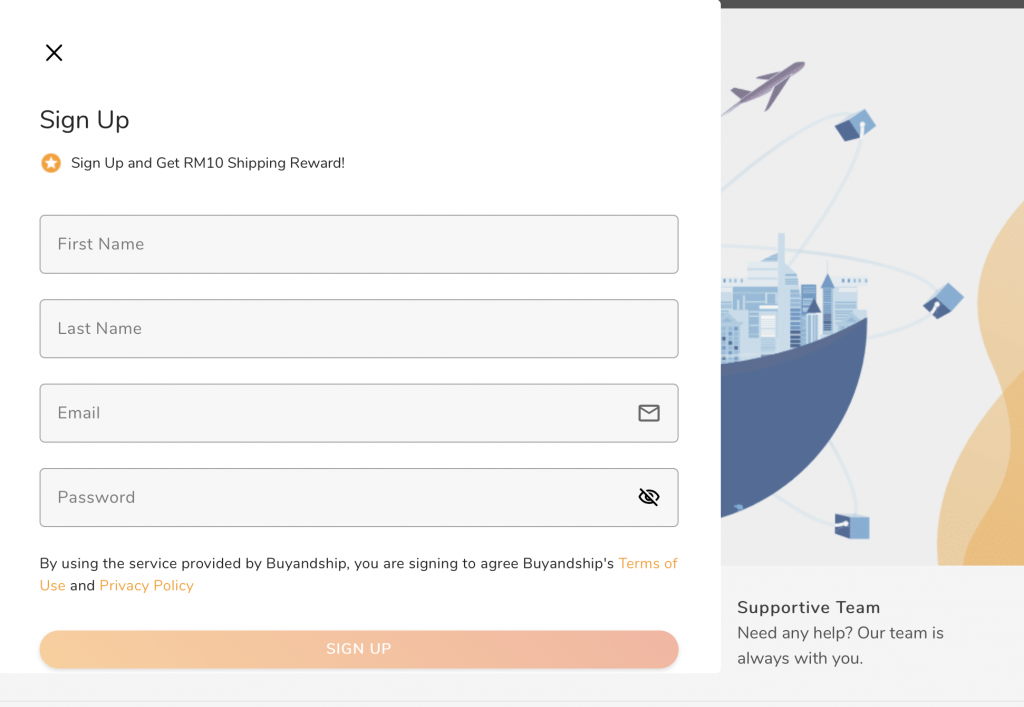 Step 2:Fill in the member's name, email address and set password, click "Member Registration" after completion. Then proceed with phone and email verification.
Step 3:Go to Rakuten Japan, select the product you like and click on the left to add to the shopping cart or click on the right to buy directly.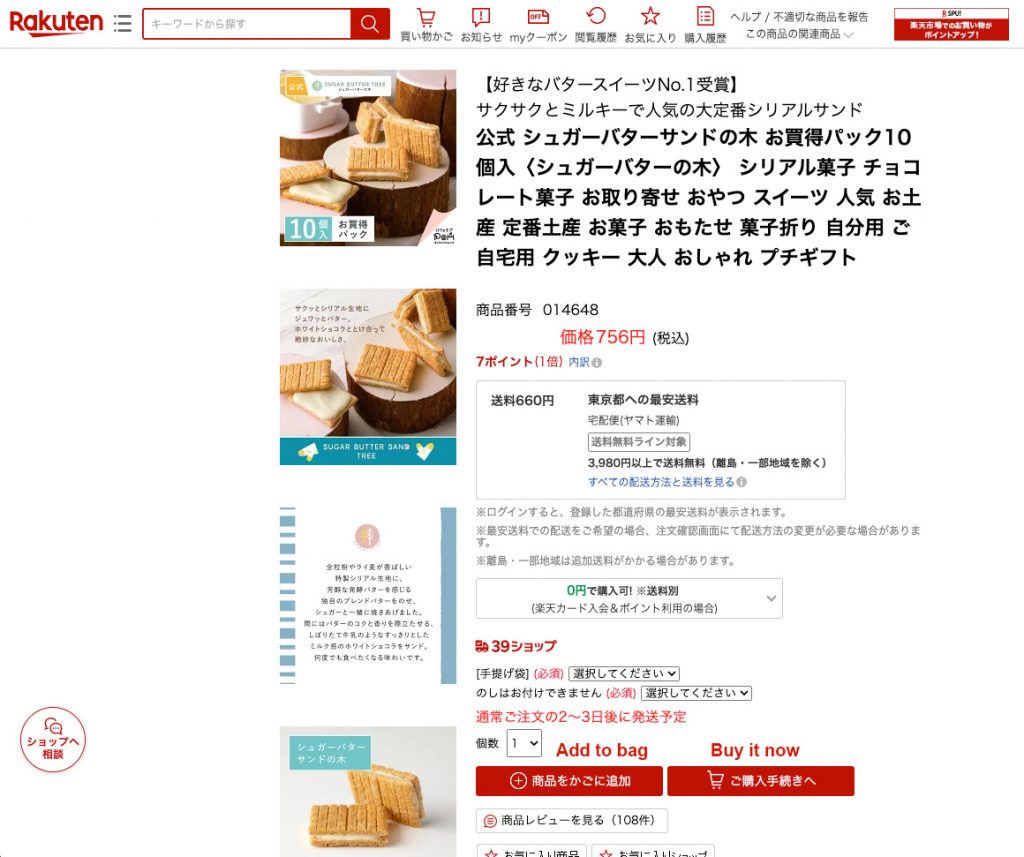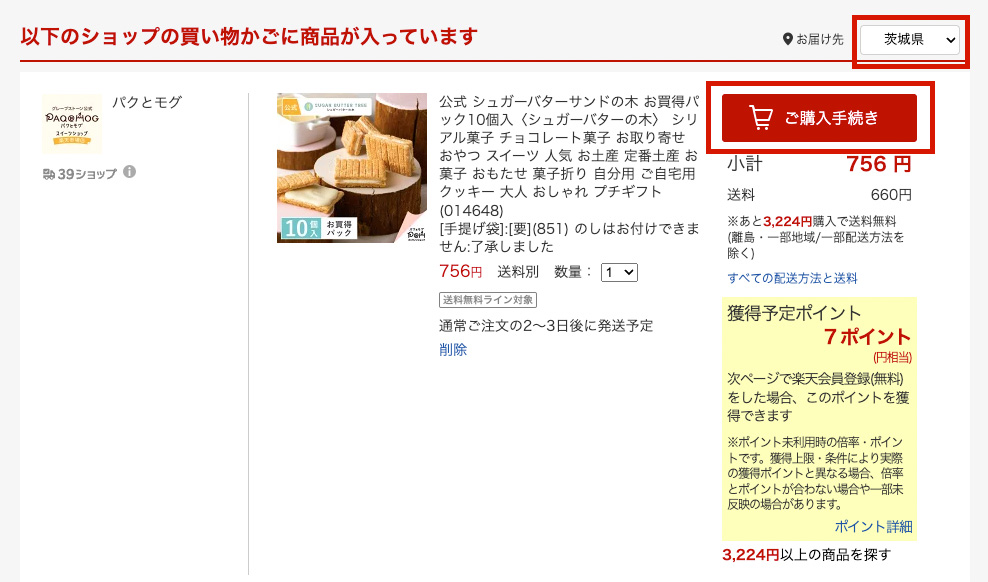 Step 4:After entering the shopping cart, change the delivery area to "Ibaraki Prefecture". After confirming that the product is correct, you can go to the next page.
Step 5:Log in to Rakuten Japan membership, or click the red button on the right to apply.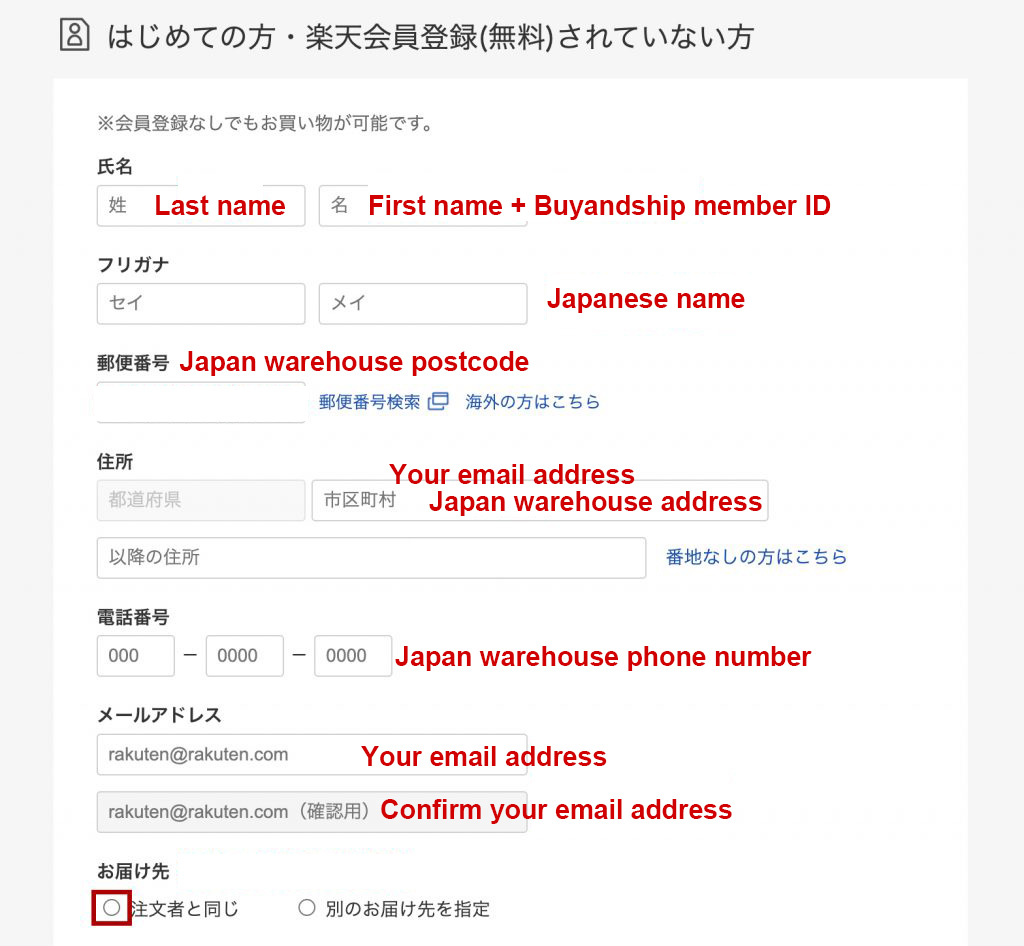 Step 6:Fill out the delivery information. Open the Buyandship website「Warehouses」and select "Japan" to view more information
In the name part, in addition to fill in your name,don't forget you should also fill in the Buyandship membership ID(e.g. MYXXXXXX)。
「フリガナ」Japanese name please heading to Name 變換君 or Japanese Name Converter to translate, enter your Chinese/English name, click "Convert", you will have your own Japanese name, and then paste it to the Rakuten website.
Step 7:You can choose whether to register as a Rakuten member.
If you often shop on Rakuten, you are highly recommended to register as a member because the next time you shop, you don't need to fill in the shipping address and credit card information again. You can also save points to use as money!
If you choose to register, you have to set a password.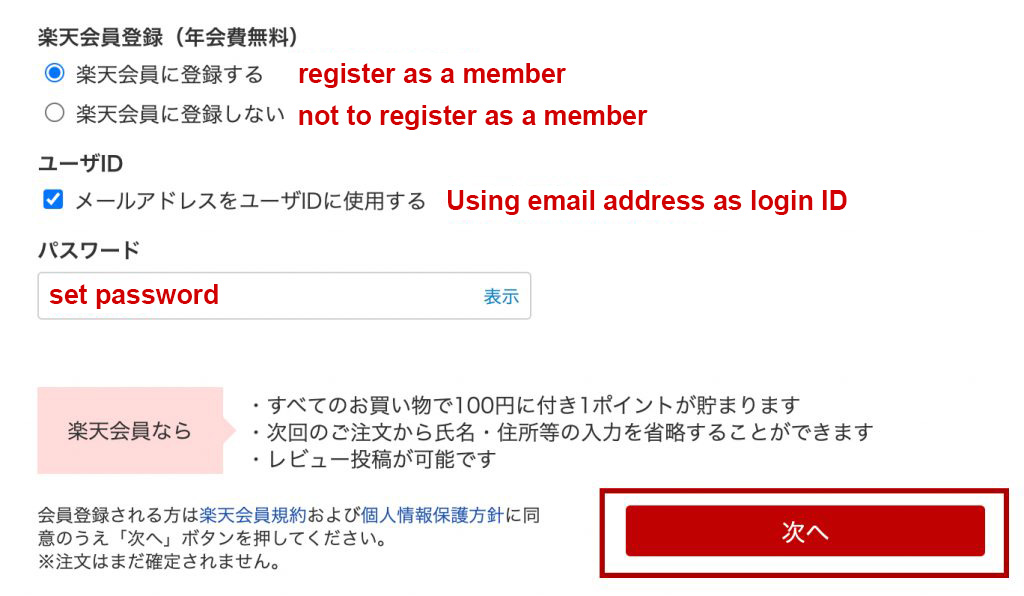 Step 8:After entering the payment page, fill in the credit card information to make a payment and click「次へ」
Step 9:After confirming that the order information is correct, click Submit Order. After placing your order, you will receive an email confirming your order
Step 10:When the seller ships, you will receive a shipping notification email. Go to the Buyandship website as soon as possible to declare the shipment.
---