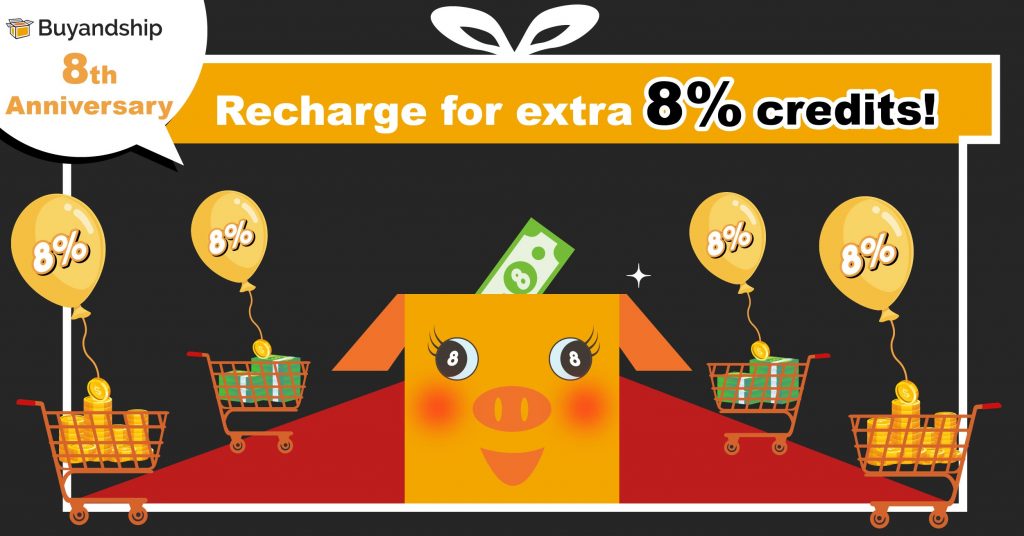 PURCHASE CREDITS AND GET 8% REWARDS
Every November, in addition to the annual online shopping festival Black Friday, it is the anniversary of Buyandship! To thank our members for accompanying Buyandship into its 8th year, we are giving away the 8th Anniversary Gift! All deposit values will have an 8% rebate during the promotion period, and you can purchase unlimited times! Purchase more and reward more. Of course, you will save a lot of freight when overseas online shopping~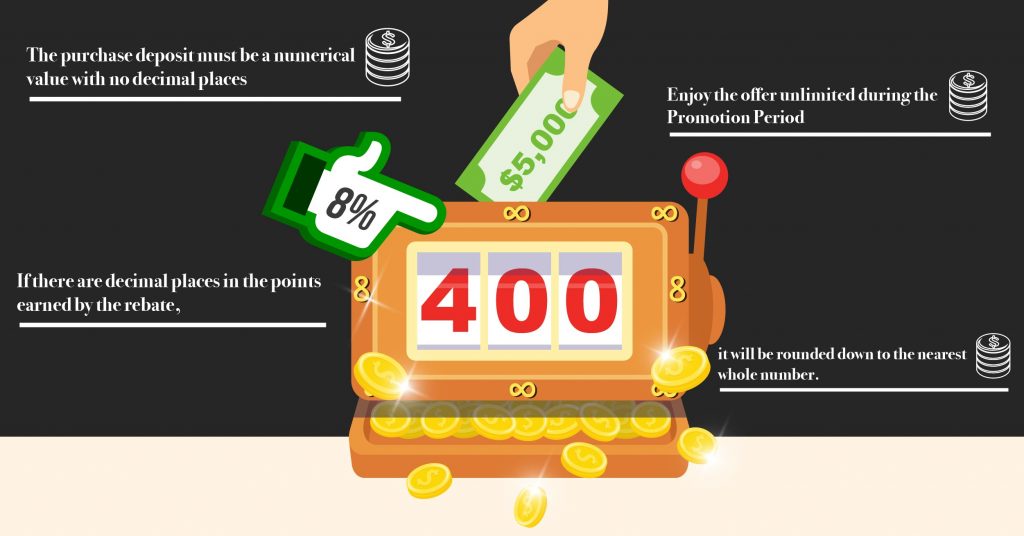 Duration: From 7 November 2022 to 14 November 2022 at 11:59 PM
There are many BIG SALES at the end of the year and the beginning of the following year! Black Friday, Christmas Sale, Year End Sale, and Japanese New Year's lucky bags are waiting for you! Purchase credits early to prepare for big purchases, 8% rebate discount to help you save shipping! Don't miss out on this limited-time offer!
Purchase Rewards Credits
Please contact our online customer service representative for making a purchase. We will provide a payment link for your request for credit purchases.

Credits you purchase and their rebate credits will be added to your account after confirmation of the deposit, which usually requires 1-2 working days.

We accept payments through credit cards only.
---
Terms and conditions:
.The Promotion Period will be from 7 November 2022 to 14 November 2022 at 11:59 PM
.Members have to recharge within the Promotion Period to be eligible for the rewards. Any recharge after the promotion period will not be entitled to any extra credits.
.The credits you purchased are valid within 2 years.
.The credits rewarded are valid within 180 days.
.Every member is allowed to enjoy the offer unlimited during the Promotion Period.
.You have to recharge at least RM1,000 each time
.The purchase deposit must be a numerical value with no decimal places.
.If there are decimal places in the points earned by the rebate, it will be rounded down to the nearest whole number.
.Credits rewarded will be deposited to your account within 3 business days after your payment is confirmed.
.Only reward credits purchased or earned before the creation of an order can be used as a deduction of the shipping fee of that order;
.Credits can be used to pay the delivery fees. (1 credit is equivalent to RM1)
.All the credits cannot be transferred to other members and exchanged for cash.
.Please read carefully and agree with the T&C of the offer. Once you purchased the credits, you shall be deemed to agree with all the T&C.
.The services are subject to amendment without notice. Buyandship reserve the right to the final decision.