Founded in Belgium in 1967, Olivia Garden has a long history specializing in the design and production of award-winning styling tools to meet the needs of professional hairstylists. With core focus in scalp and hair care, the brand offers a wide variety of innovative hair brushes for all hair types. You can style your hair faster with salon-quality results at home in no time!
Whichever your hair type is and the styling results you're looking for, you can definitely find the perfect hair brush from Olivia Garden! Our editor has gathered 3 of the popular hairbrushes to get you started on perfecting your blowout game – check them out now!
Olivia Garden Hair Brushes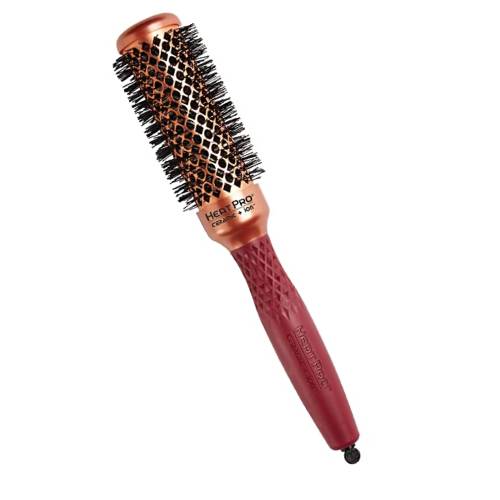 Heat Pro Ceramic + Ion Round Thermal Brush (32 mm)
With copper ceramic technology and extra large vent barrel, this thermal brush is designed to withstand high heat temperatures from hairdryers of up to 290°C and ultra-fast drying!
Malaysia Price: RM110
UK Price: RM76 (GBP£14.16)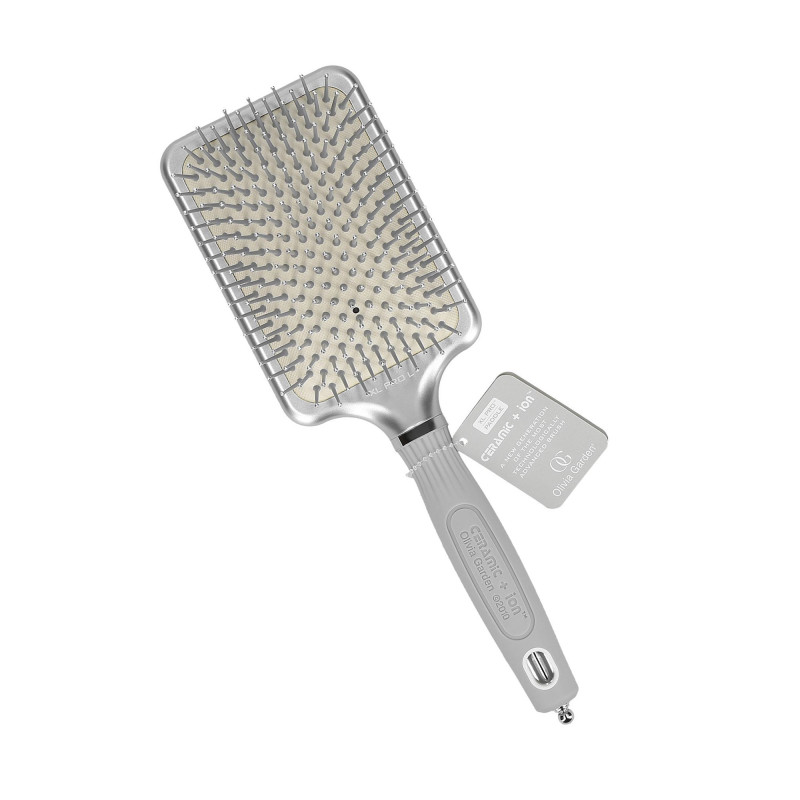 Ceramic + Ion XL Pro Pneumatic Paddle Brush
If you're looking for a hair brush that leaves your hair feeling smooth and shiny, this is for you! High-quality pneumatic brush which is great for use with hair dryer! The ion-charged bristles have anti-static effect, it detangles hair easily for all hair types.
Not available in Malaysia
UK Price: RM69 (GBP£12.99)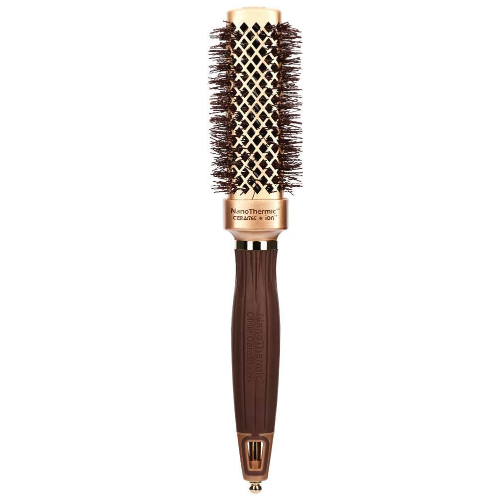 NanoThermic Ceramic + Ion Hair Brush – 50th Anniversary Special Edition
This high-quality brush uses the latest in ceramic, tourmaline ion and nano-silver technology to help you style your hair with ease. With its ergonomic handle, this brush is lightweight and comfortable to use, making it ideal for creating volume, waves or straightening hair quickly and easily. Often used by stylist in the Oscars backstage.
Sold out in Malaysia
US Price: RM101 (US$22.95)
---