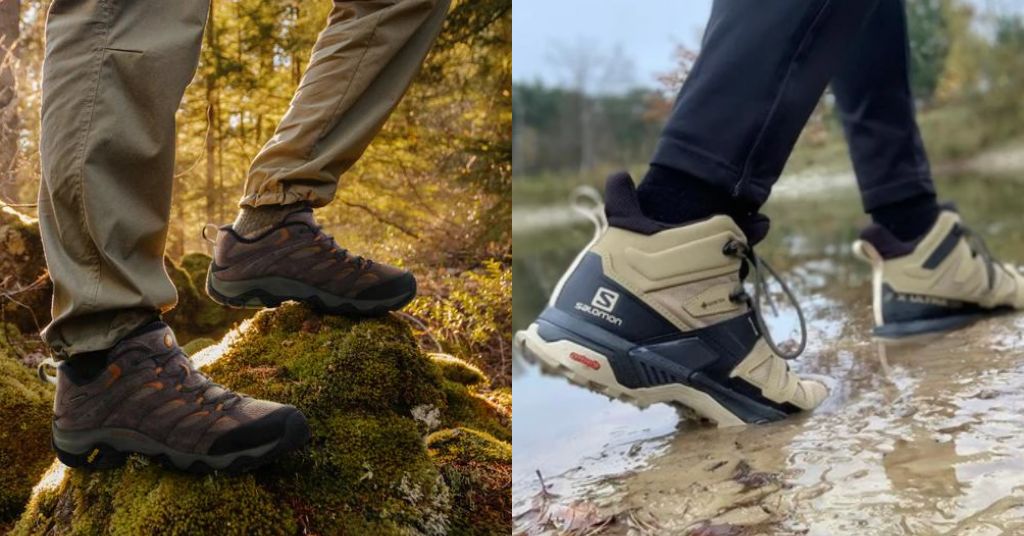 A pair of functional yet comfortable hiking shoes will come in handy whether you're looking to casually scroll around the city or out on a trail – hiking shoe from Merrell, Keen, Hoka One One, Salomon and Lowa, they aren't just for hiking! They can be worn for daily walks for extra durability and stability.
If you like to take a break from your busy routine life and do some trekking, read our guide to find out how to choose the right pair of hiking shoes that won't hurt your feet, with the top 5 hiking shoes brands recommended to you to buy overseas and save your money! You can easily buy online and get it shipped to Malaysia hassle-free with Buyandship!
Content:
► Tips on Choosing Your Pair of Hiking Shoes
► 5 Popular Hiking Shoes Brands
Choosing Your Pair of Hiking Shoes
►Hiking Terrain
Generally, there're 3 types of hiking terrain and you can choose your hiking shoes based on the trails you're going to hike:
Easy trail: Mostly stable and even trails with a few slight hills, which is suitable for those first-time hikers. Look for shoes that has cushioning for maximum comfort and made with lightweight materials.
Uneven trail: Usually found in mountains, you will encounter rocks, mud and roots. You will need a pair of shoes that gives excellent grip and supportive sole as you will need to tackle steep terrain that may put strain on your legs and ankles.
Off-trail: Uneven, unstable trails which can be full of loose rocks and and may involve lots of climbing. Look for a pair of higher cut shoes to protect and support your ankles, with heel protection and thick outsoles – these technical hiking shoes are typically heavier.
►Components & Materials
Waterproof, water resistant and abrasion resistant are examples of some of the basic elements you'll need to look for when you buy a pair of hiking shoes! Materials used will affect the weight of shoes, breathability and durability.
Here're a few things you can look out for:
Waterproof membranes: Shoes that are said to be waterproof are usually constructed with waterproof/breathable membranes such as Gore-Tex or eVent, to keep your feet dry in wet conditions.


EVA or Polyurethane: Midsoles that are made with EVA will give firmer and better support where needed, for example around the forefoot. On the other hand, Polyurethane is more durable, often used in shoes that are made for backpacking or easy trails.
5 Popular Hiking Shoes Brands
1. Merrell
Ranked as the no.1 outdoor sports and casual shoes in the US for many years, the brand has earned recognition among professional hikers.
💡 Recommended: Moab 3 Shoes has a supportive and cushioned insole for maximum comfort and stability, with breathable mesh upper to allow air and moisture to pass through easily.
2. Salomon
An outdoor manufacturer based in France, Salomon is known for high-quality trail running shoes and hiking shoes. Stylish yet functional, it's been at the forefront of the hype and even worn by athletes and celebrities!
💡 Recommended: X Ultra 4 Mid Gore-Tex is made for trail running and hiking! Gore-Tex will keep your feet dry all day, with all the stability, grip and waterproof protection you need for all terrain!
3. Keen
Apart from their famous sandals, Keen is also known for their hiking shoes and boots! Durable, grippy outsides with toe protection, Keen shoes are perfect for tackling rocky and slippery trails.
💡 Recommended: Targhee III Waterproof Boots is an award-winning hiking boot that secures your heel to give stability while made with breatheable membrane that prevent odour and comfortable to walk in.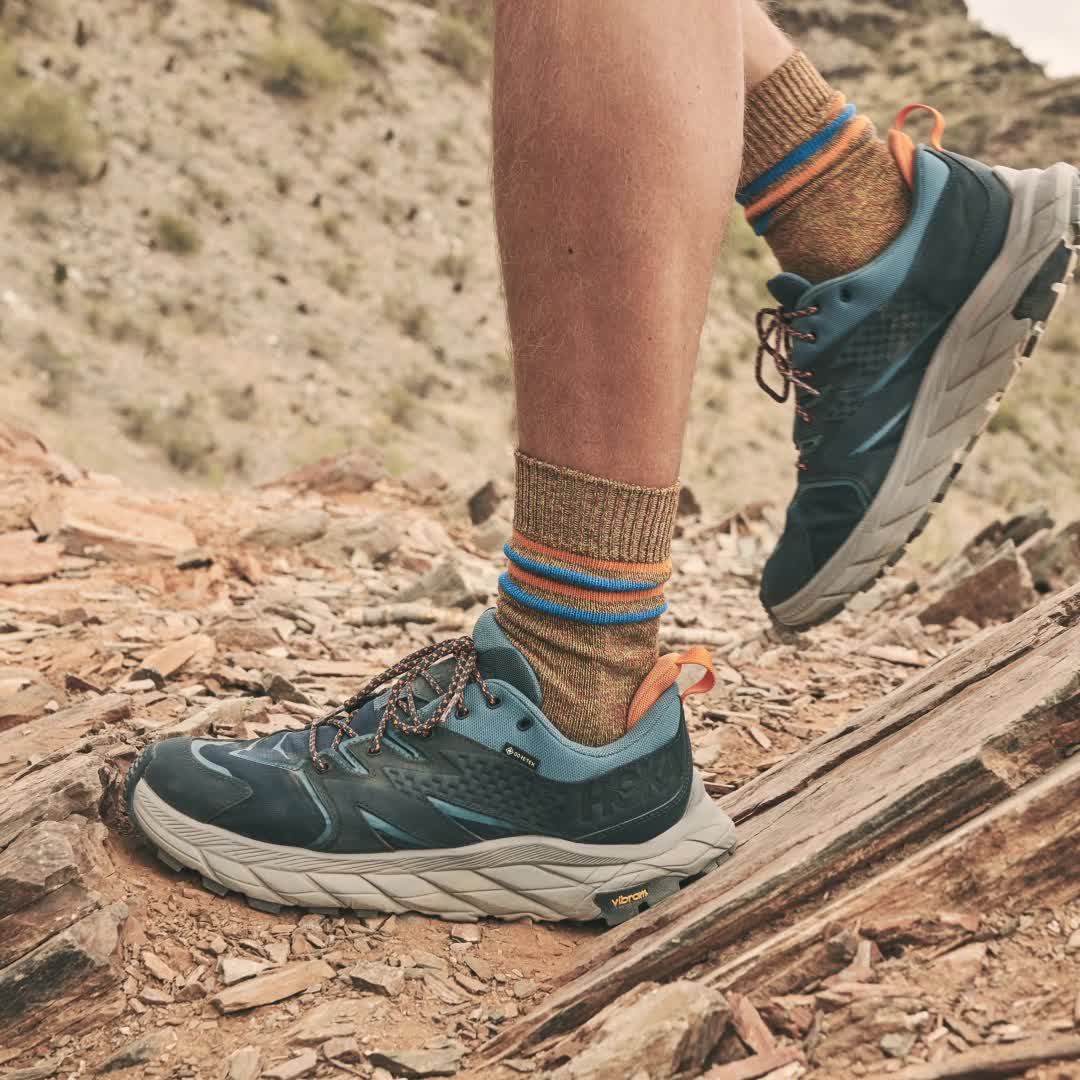 4. Hoka One One
Established in France as a high-performance footwear brand, Hoka One One is named the top 10 best-selling running brands in the world. Their running shoes are well-known and loved by atheletes, thanks to the stable outsoles which is made for all the difficult terrains, suitable for both walking and hiking.
💡 Recommended: Anacapa Low Gore-Tex is made specifically for first-time hikers! Made with lightweight leather with extended heel for smooth impact, it's an excellent choice if you're looking for a pair of water-repellent and comfortable shoes.
5. LOWA
Based in Bavaria in Germany, Lowa offers shoe styles for different outdoor activities from casual day hikes to the most intense terrains! Lowa shoes are lightweight yet supportive, fully designed and handcrafted in Europe.
💡 Recommended: Renegade GTX Mid is available in medium, wide and narrow fit, which suits different feet widths! This award-winning multifunction boots features climate-control footbed, waterproof Gore-Tex and solid underfoot for maximum stability!
---