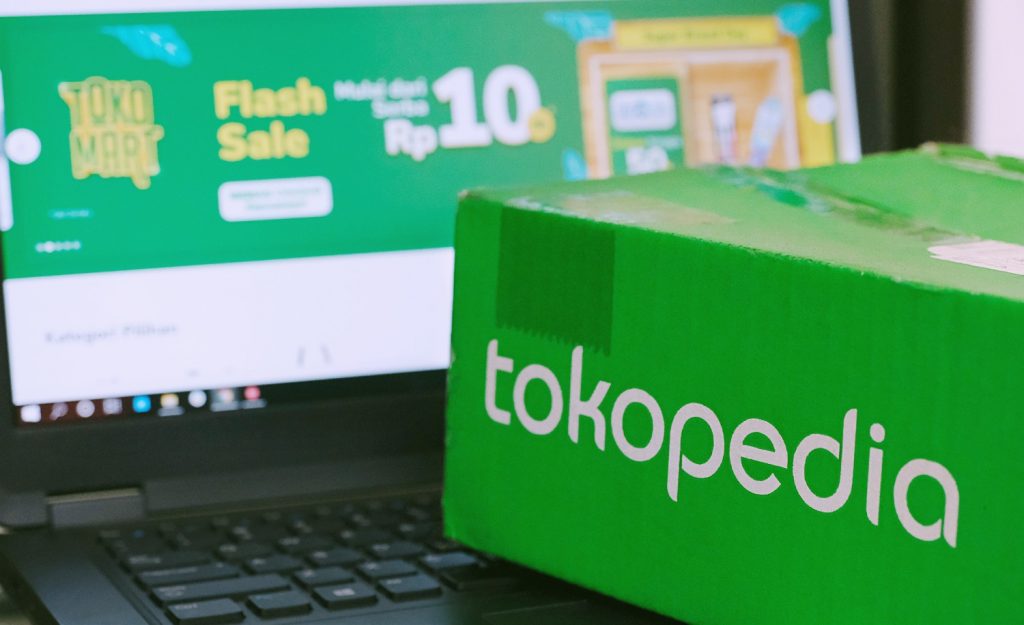 Tokopedia is an online shopping platform similar to Shopee and Lazada, the largest online marketplace in Indonesia which is also one of the most popular place to shop online. You can find just about anything here from kitchen towels, fashion items, action figures to brand new or second-hand electronic gadgets.
How to buy from Tokopedia to Malaysia? Currently, Tokopedia doesn't ship abroad – products can only be shipped to domestic address. But you can now explore and shop your favourites with best prices on Tokopedia with Buyandship's free warehouse address to enable international shipping from Indonedia to Malaysia all hassle-free! If you're new to the world of Indonesian shopping platform, our editor has gathered a few Q&As for you. Follow our step-by-step guide below and start shopping!
💡 Tokopedia Online Shopping Tips: Use vouchers for free shipping and discounted prices. Daily deals are usually available and you can browse limited-time deals by clicking here!
Table of Contents:
► Q&A Before You Shop on Tokopedia
► Key Shopping Tips for You
► Step-by-Step Shopping Tutorial
Q&A Before You Shop on Tokopedia!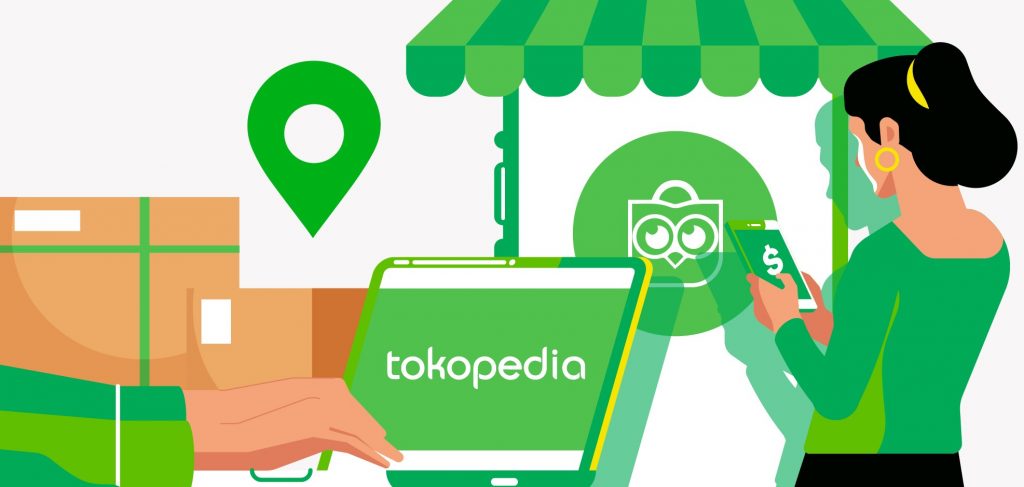 How to Find a Shop on Tokopedia?
There're a handful ways to see if a store is legit:
► Store Type : You can shop from official store (100% genuine goods), or Power Merchant store (shops with good ratings and sales performance)

► Check the Store : On the seller's page, you can find information explaining product quality, reputation levels (shown by badges) and more

► Store's Recent Activity : Pay attention to the last time the store was online, duration of the order process, reviews from buyers, photos and videos uploaded by shoppers etc

How to Use the Search Bar? What Can I Find?
It's easy to search on Tokopedia.
Search bar is located at the top of webpage, where you can enter keywords or any terms related to the product to find the item you want. Sometimes, Tokopedia will suggest ongoing deals that are relevant to the keywords you searched.

💡 Most of the time, you'll see random keywords that are popular or trending under the search bar. For instance, you might see popular gadgets people are searching for such as "iPhone 11 second hand", "Oppo A53".

What payment methods can I use on Tokopedia?
International shoppers can pay using international cards including VISA, Master Card, American Express, JCB. There're also e-wallet payments available such as GoPay.

Key Shopping Tips on Tokopedia
Save even more on shipping to Buyandship's Indonesia warehouse by shopping for products with "Dilayani Tokopedia" logo. Products will be delivered to warehouse as quick as 48 hours!


Compare products by looking at things like prices offered, seller location, store reputation and reviews, deals and shipping costs. Many sellers offer bundles so that you can save more when you buy more!


With a free Indonesia shipping address from Buyandship, you can take advantage of free shipping or instant delivery vouchers offer by Tokopedia! Don't forget to apply vouchers at checkout.


Tokopedia Step-by-step Shopping Tutorial
– Sign Up, Start Shopping on Tokopedia and Ship to Malaysia! –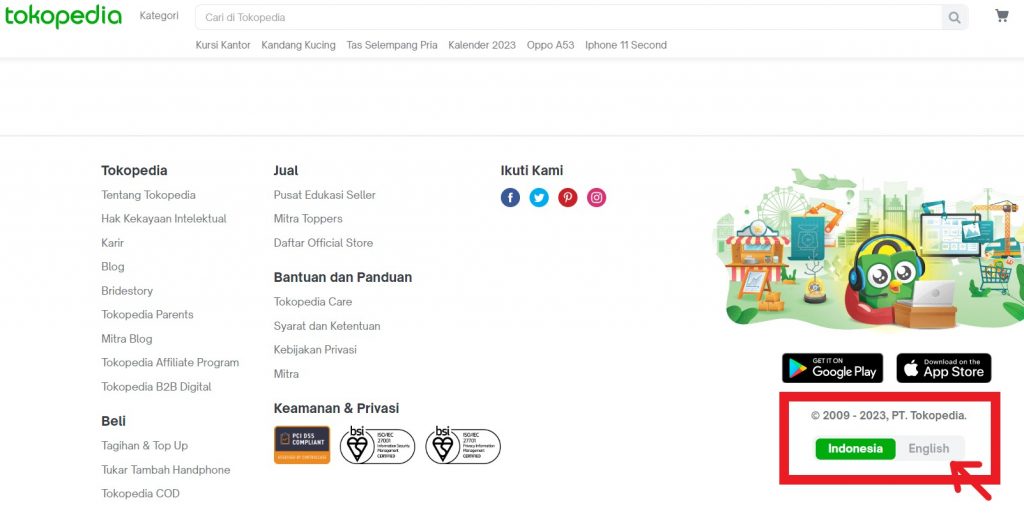 Step 1 : Visit Tokopedia website, scroll down on main page until you see the option to choose "Indonedia" or "English". Click "English" for better navigation.
Step 2 : Scroll up again and log into your Tokopedia account if you already have one.

Or, click the green button "Register" on top right corner to register for an account.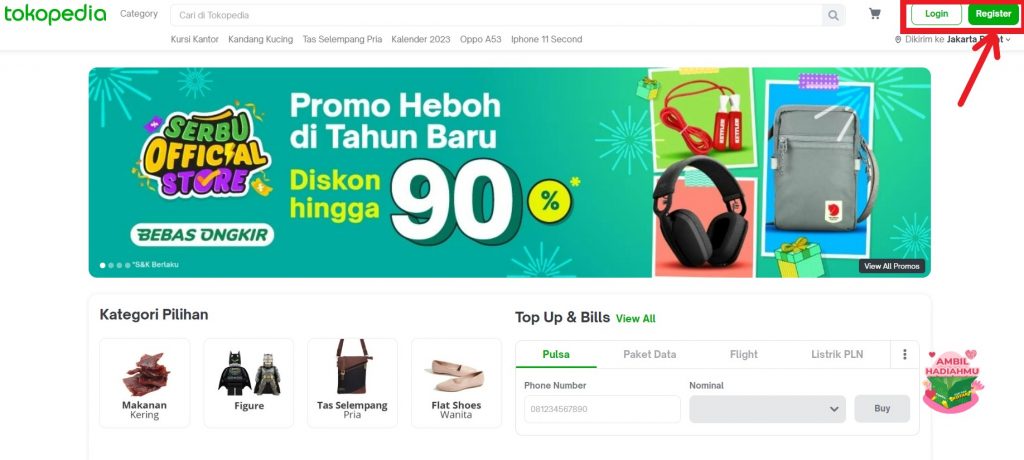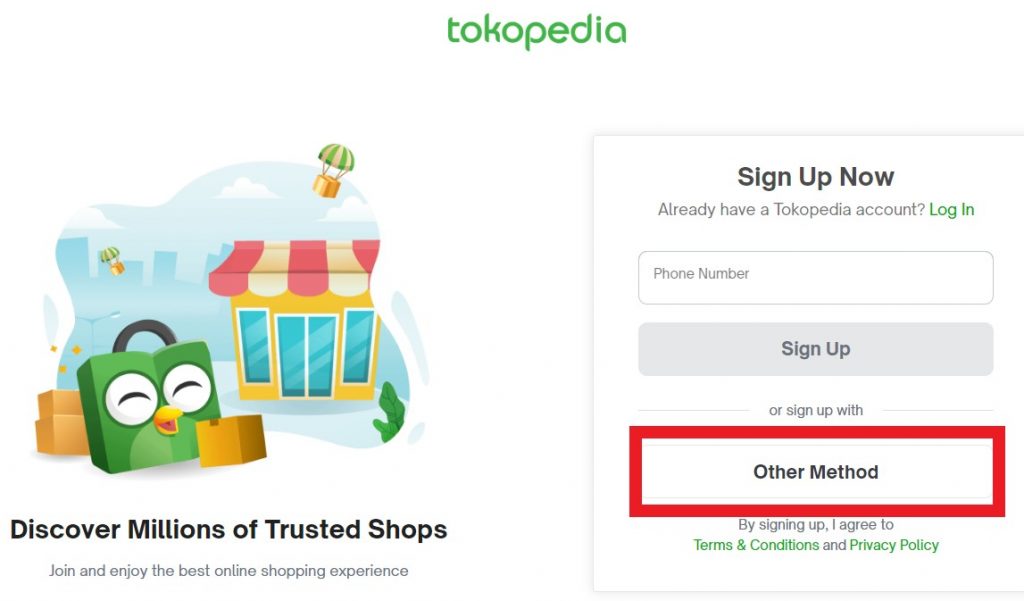 Step 3 : Click "Other Method" button and sign up with either your Google or email address.
For this tutorial, we'll show you how to sign up with your email address.
Step 4 : Fill your personal email address, full name and create a password for your account. Click "Next" to proceed.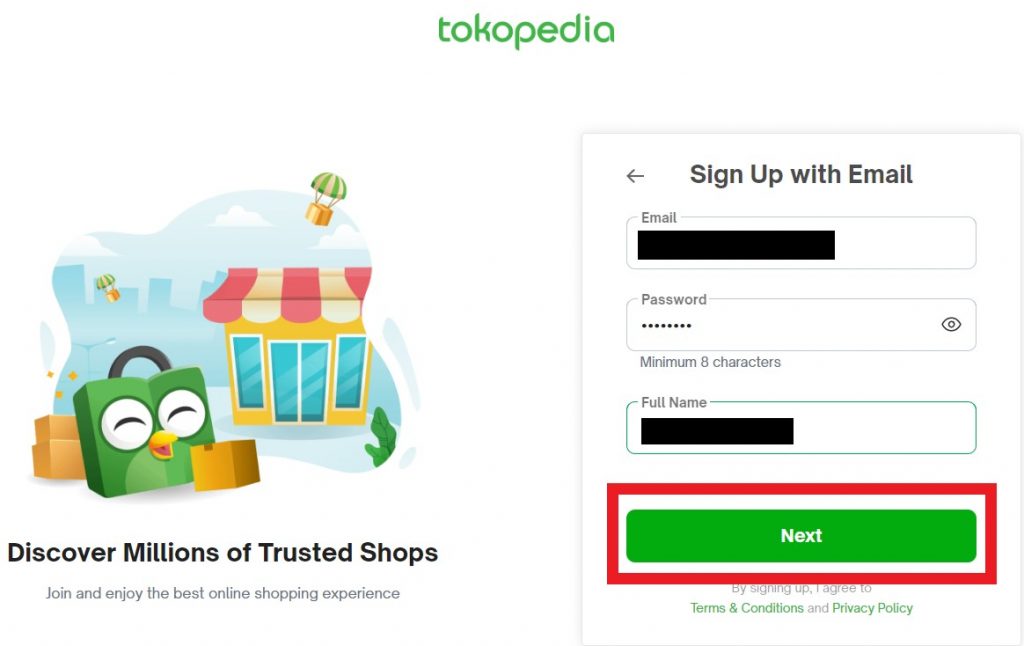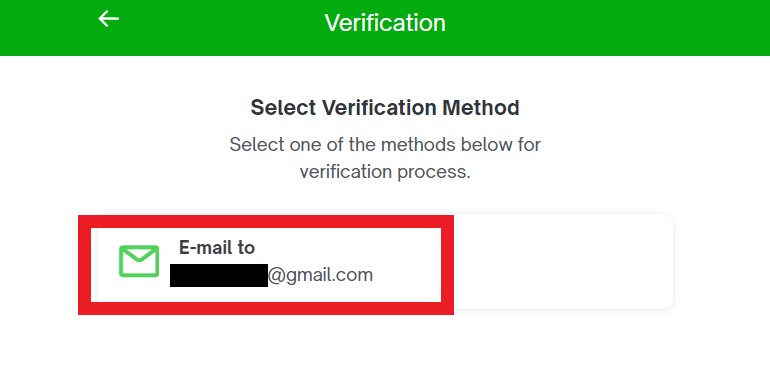 Step 5 : Final step of account registration is to select email verification and click on the confirmation link in the email sent to you, and you'll be all set!
Step 6 : Ta-da! You can start browsing and shop on Tokopedia! You're able to search directly on search bar at the top of page with keywords or product names. Keep scrolling down and you'll see limited-time shopping events!
Alternatively, you can browse offerings by categories through clicking "Category" next to search bar.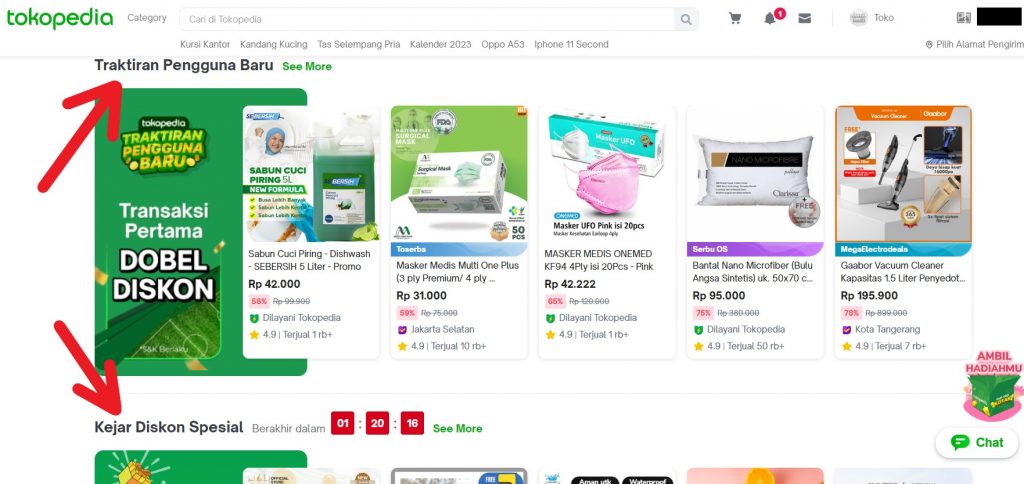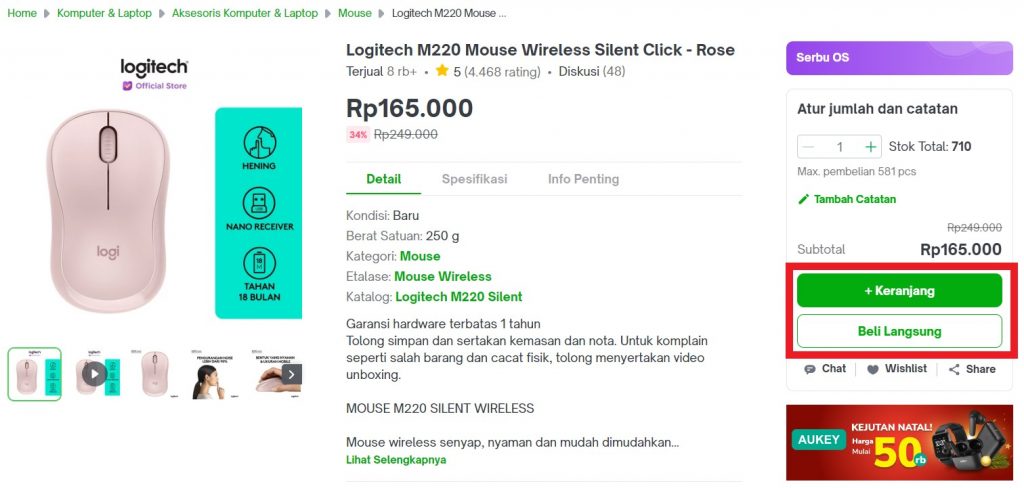 Step 7 : You'll be able to see product specification and detail on the product page. If you wish to add the product into your cart, click "+ Keranjang".
If you wish to buy instantly, click "Beli Langsung"
Step 8 : Go to your cart by clicking trolley icon on the top right corner. Double check items in your cart and click "Buy".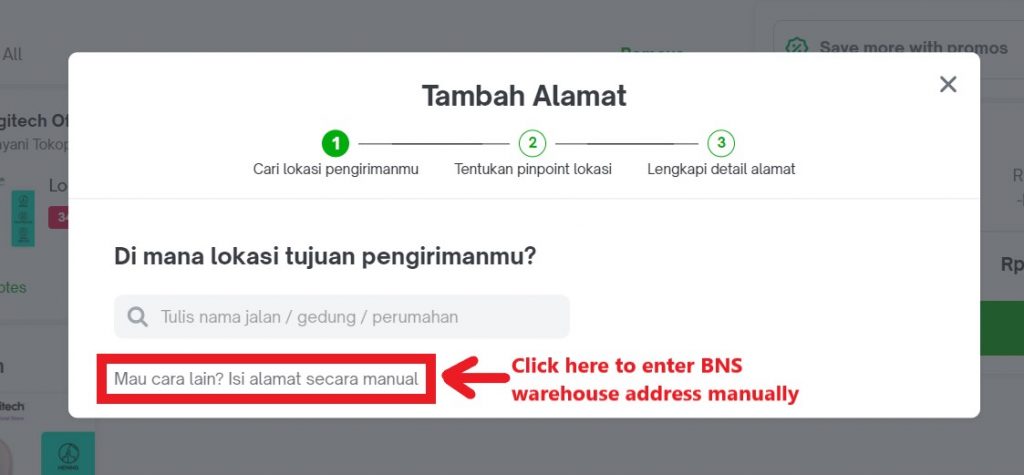 Step 9 : You'll be asked to add a shipping address. Click on "Mau cara lain?" to enter the address manually.
Step 10 : Go to the "Overseas Warehouse Address" on your Buyandship member centre and view the information of Buyandship's Indonesia warehouse. Make sure you've included the correct address! Click "Simpan" to proceed.
Don't forget to include your name with Buyandship member ID!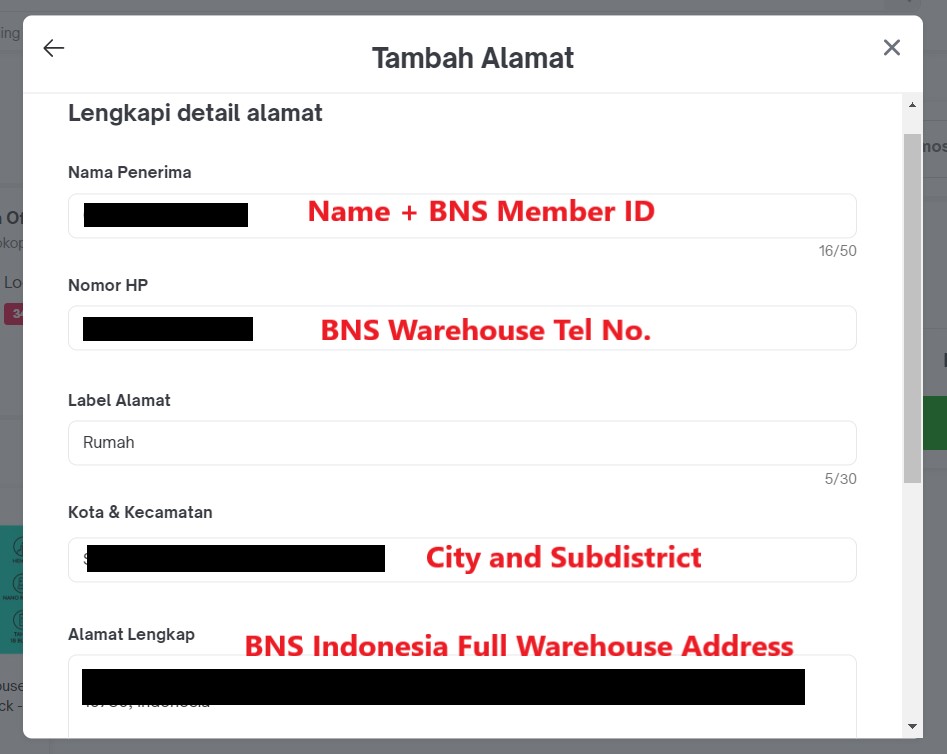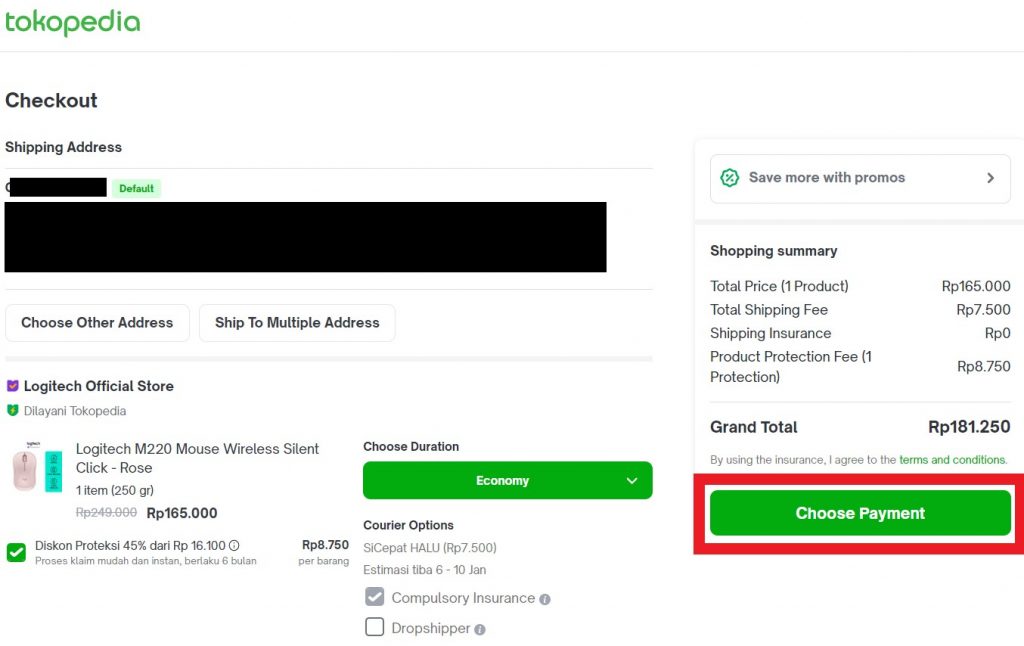 Step 11 : You'll get redirected back to your cart, where you can choose your shipping and payment option. In this case, we've picked economy shipping.
Click "Choose payment" when you're ready to checkout.
Step 12 : If you wish to pay with credit card, click "Lihat Semua" to see other payment methods.
Then, click on "Kartu Kredit / Debit" for card payment at the menu.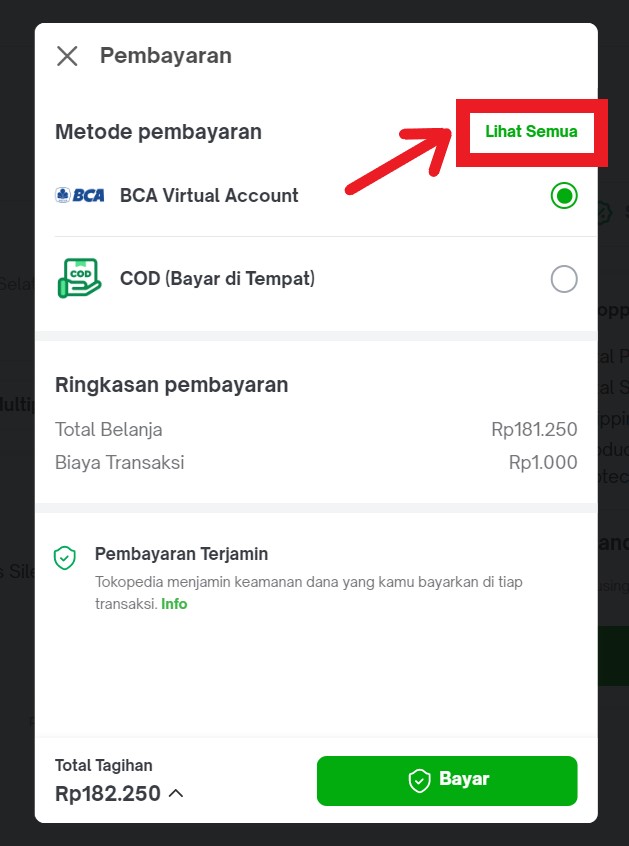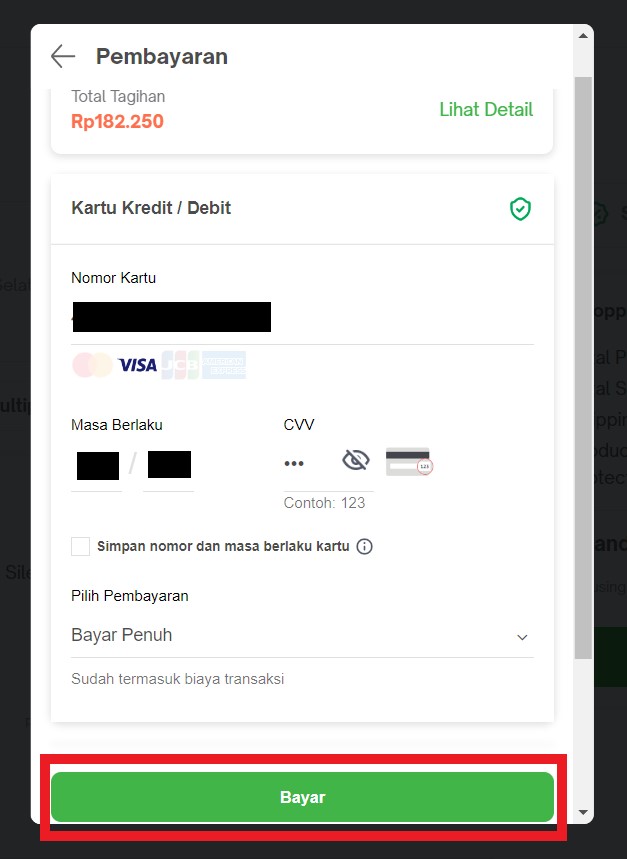 Step 13 : Fill in your credit card details here. Currently, Tokopedia accepts VISA, Mastercard, JCB and American Express.
Click "Bayar" (pay) once completed and your order should be confirmed.