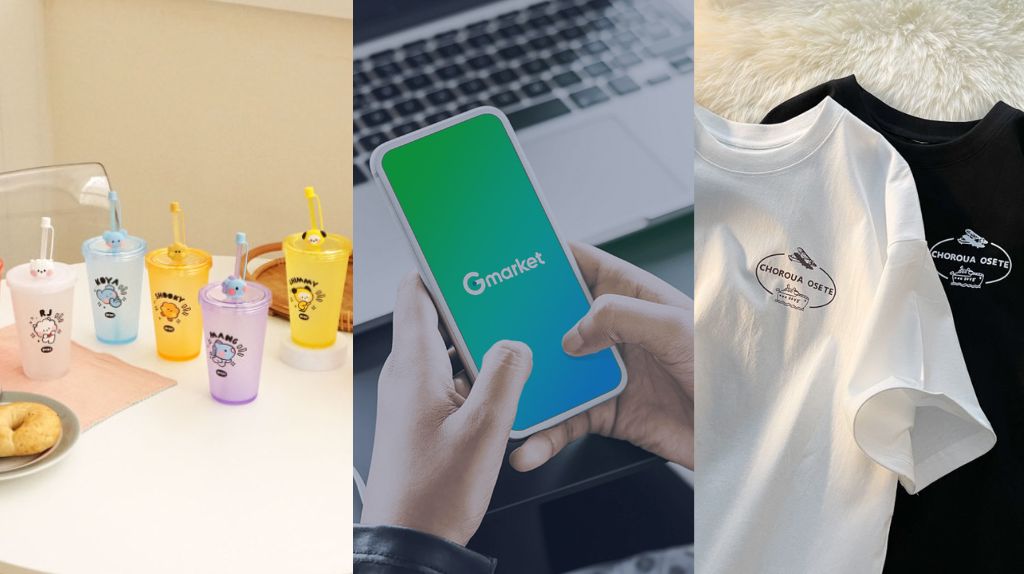 There is more to Korea to just K-pop. If you love all things Korean, be it Korean fashion, beauty, foods or K-pop merchandise, Gmarket is the place to be. You can find almost anything on the largest Korea online shopping mall! Gmarket is available in 2 sites – Gmarket Korea and Gmarket Global. For easier navigation, we would recommend you to register as a Gmarket member on Gmarket Global site.
Most sellers offer FREE shipping within Korea with a minimum order amount. Shop Gmarket from Korea and ship to Malaysia hassle-free with the help of Buyandship to save on international shipping! Check out our step-by-step shopping tutorial on shopping from Gmarket Global, and find out some of the bestseller products you can get from Gmarket!
Table of Contents:
► What's the Difference Between Gmarket Korea and Gmarket Global?
► Bestselling Products You Can Shop from Gmarket
► Step-by-step Tutorial: How to Shop Gmarket Global?
What is Gmarket Korea and Gmarket Global?
Gmarket Korea
Gmarket Korea is the main site specially for locals to shop within the country, with a wider selection of products available, deals and better pricing compare to the global site! The sad news is, the Korea site doesn't accept foreign credit cards as payment.
Gmarket Global
The global site is more user-freindly to international shoppers as it's available in English or Chinese! Although products can be shipped internationally to over 100 countries, not all sellers offer international shipping so it's best to check with the shop before buying.
Bestselling Products You Can Shop from Gmarket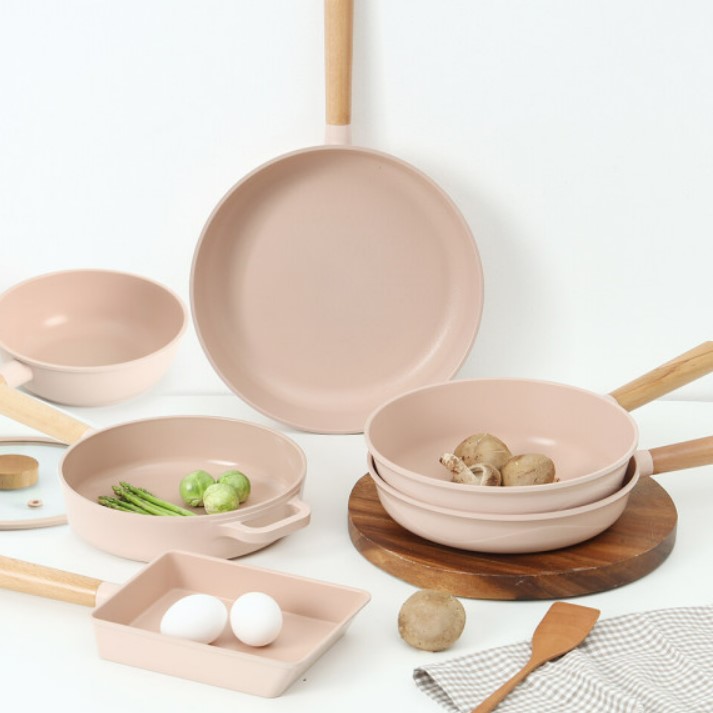 Cozy IH Induction Frying Pan (24cm)
From cooking to plating, you can find all kinds of cookware from this little shop on Gmarket! All made in Korea, coated with organic ceramic and non-stick surface.
Seller : Living Story
KR Price:RM83(KRW24,180)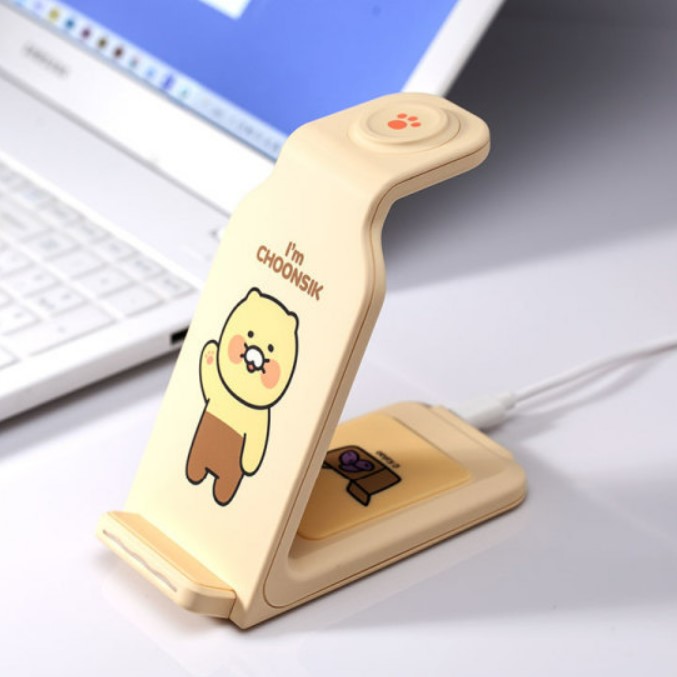 KAKAO Friends 3-in-1 Apple Gadgets Charging Stand
This 3-in-1 charging stand is designed to charge your iPhone, Apple Watch and Apple Airpods at the same time! Fast-charging dock featuring cute Choonsik!
Seller : 팬지Shop
KR Price:RM134(KRW39,000)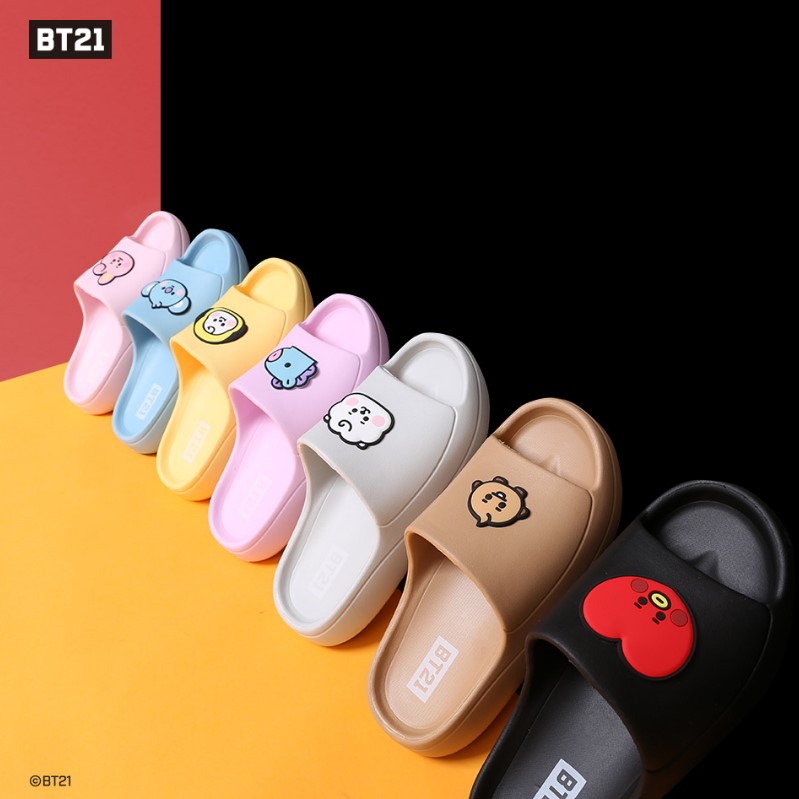 BT21 Baby Joy Slippers
If you're a BTS fan, you can't miss out on these cute BT21 by Line Friends slippers! You can pick which BT21 characters you want on the slippers – KOYA, RJ, SHOOKY, MANG, Chimmy, TATA or COOKY.
Seller : SHOELA_MODE
KR Price:RM48(KRW14,090)
💡 Note: Product prices, quantities etc. may change due to sales. All subject to change.
Tutorial : How to Shop Gmarket Global & Ship to Malaysia?
Step 1:Go to Buyandship website to log in or register as a member.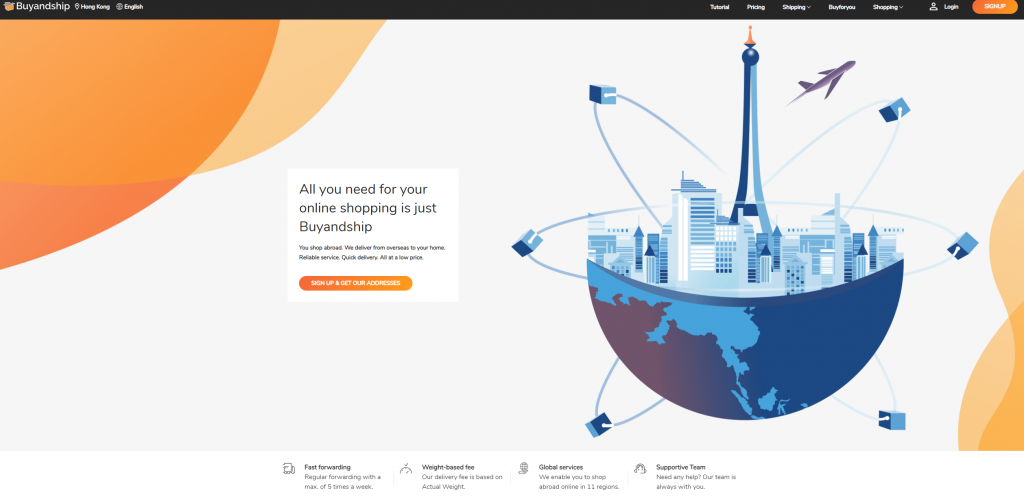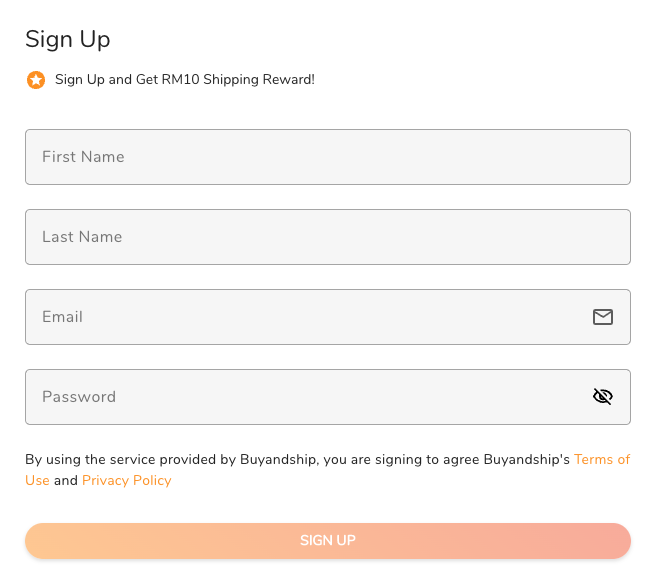 Step 2:Fill in your first and last name, email address and set your account password. Click "Sign Up" once details are completed.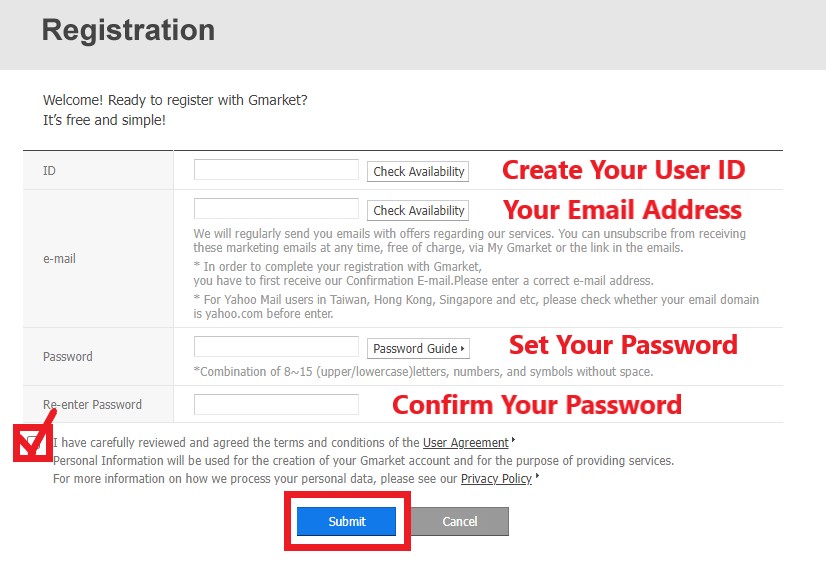 Step 4:Fill in personal details including setting your own user ID and password. Click "Submit" to proceed.
Step 5:Verify your email address from your inbox, and log into your Gmarket account.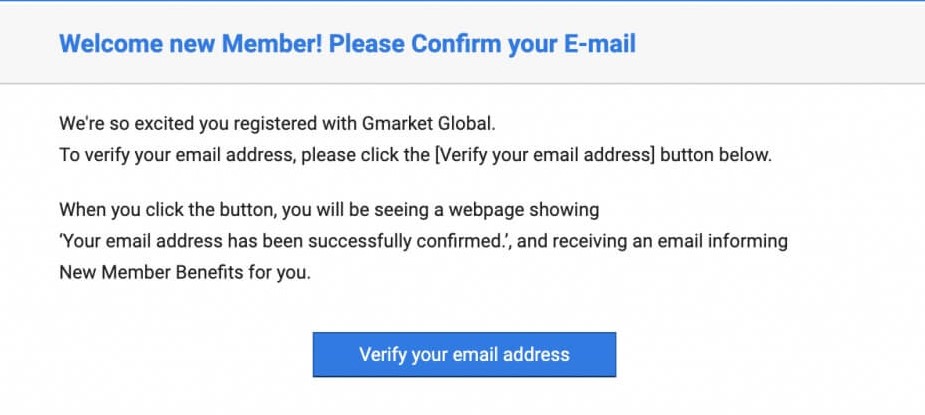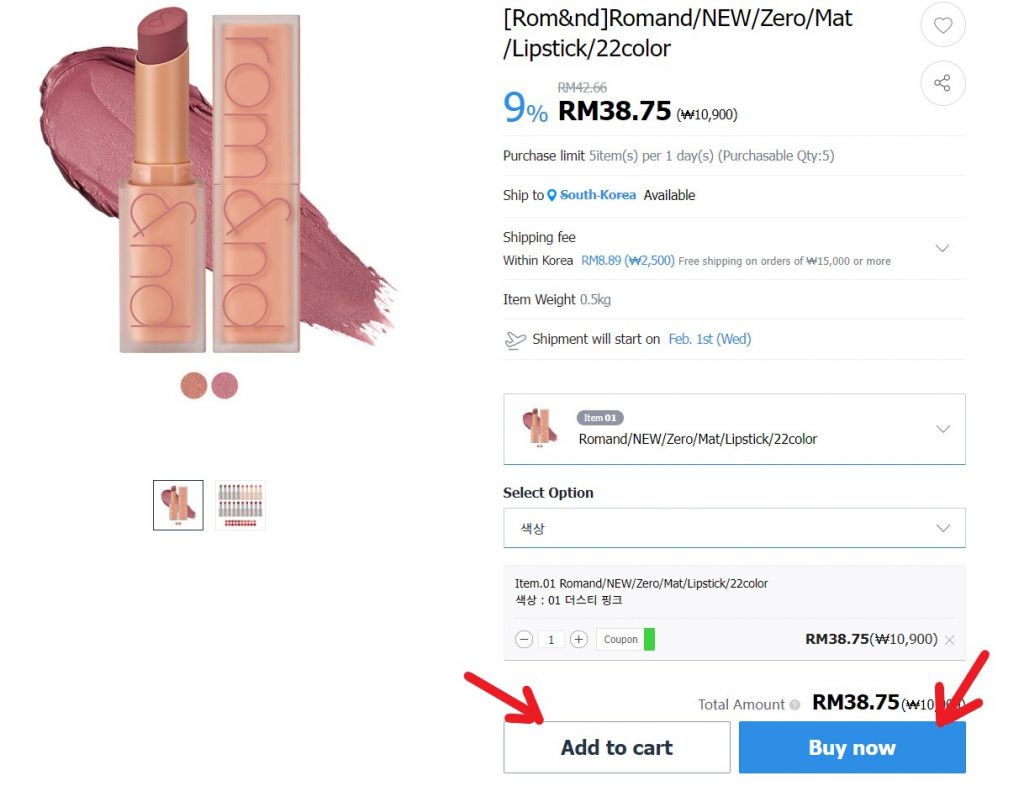 Step 6:Ta-da! You can now start browsing on Gmarket.
Pick your favourite items and add it into cart by clicking "Add to cart" or "Buy now" to checkout immediately.
Step 7:Go to your cart by clicking upper right corner "Cart".
When you're in cart, double check your items, and click "Proceed to Checkout".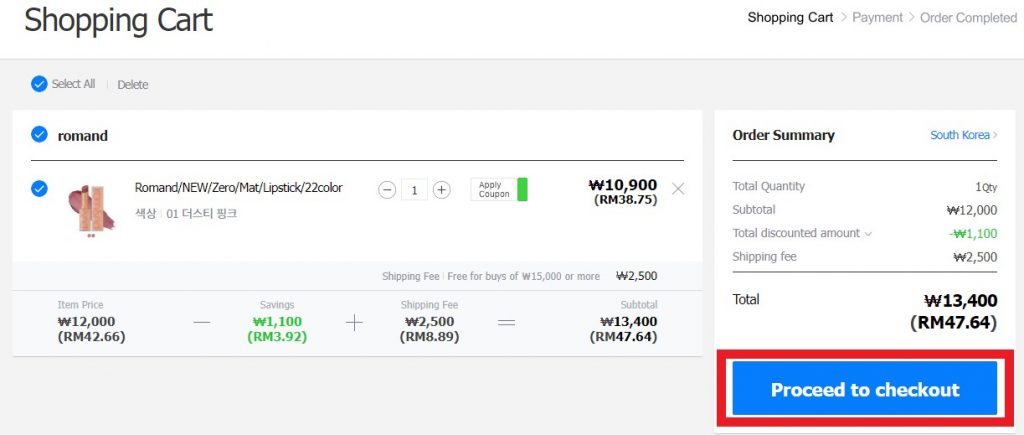 Step 8:Click "+Add a shipping address".
Step 9:Select "Domestic Korea delivery" in order to change it to Korea address.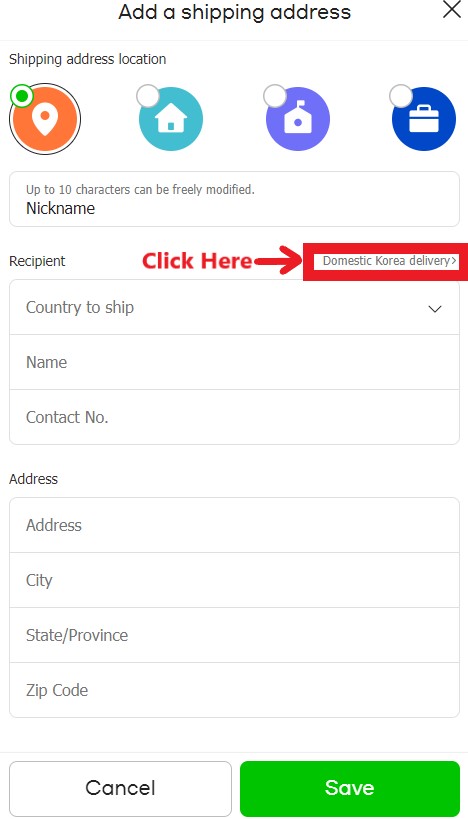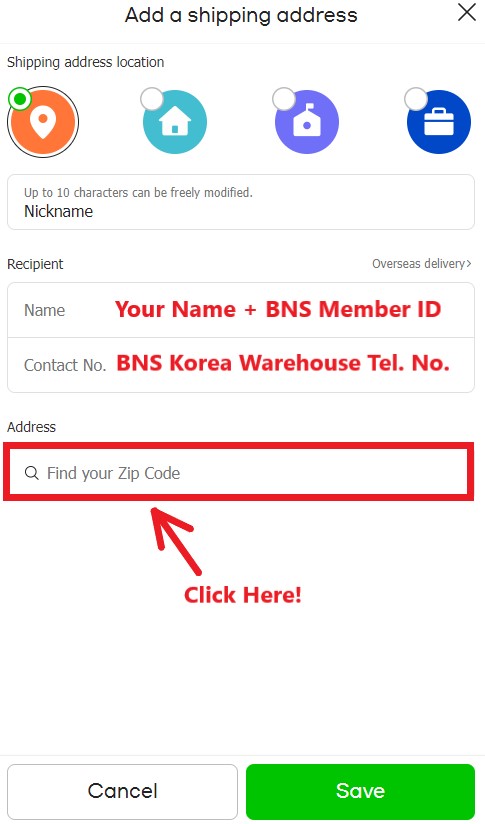 Step 10:For shipping address, go to "Overseas Warehouse Address" on your Buyandship member centre and view the information of Buyandship's Korea warehouse.
Remember to copy and paste BNS Korea warehouse address from the "Gmarket Filling Method" section!
Step 11:Copy and paste the address from "Search" column of BNS Korea warehouse info, and choose the address starting with 5.
Click "Set this location as the shipping location" to proceed.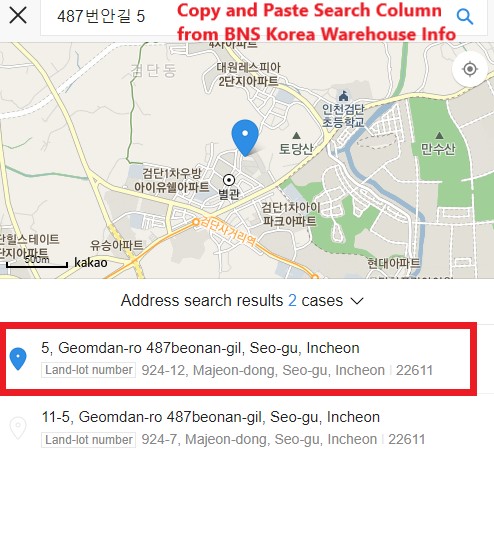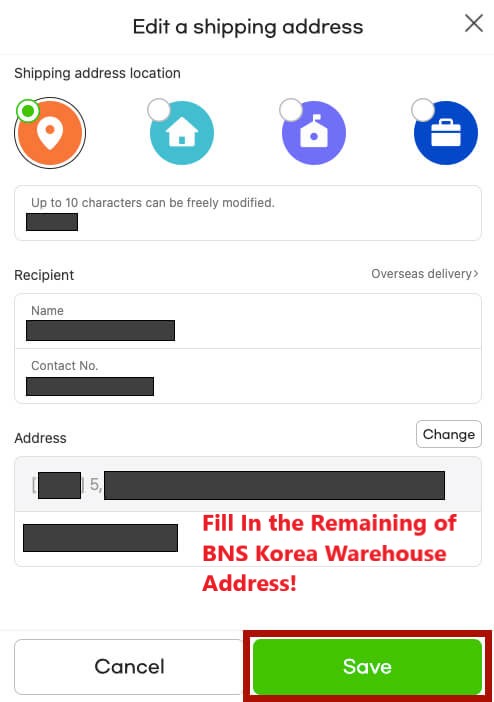 Step 12:Fill in the remaining part of BNS Korea warehouse address, click "Save".
Step 13:Choose your payment method of either credit cards or PayPal. Double check your cart, then enter your payment details and click "Submit Your Order" to proceed.
Your order should be confirmed and you'll receive a confirmation email!