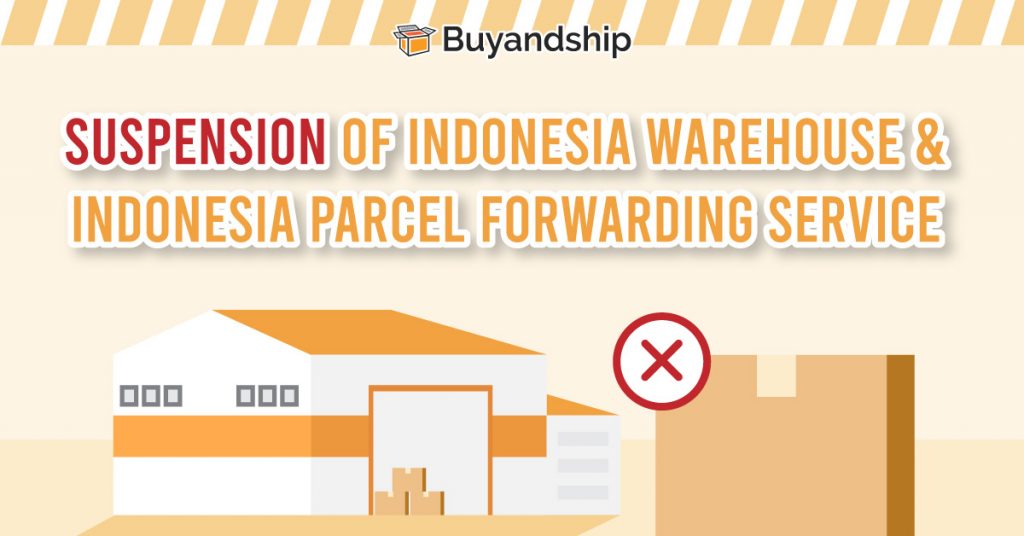 We would like to inform you that our warehouse in Jakarta, Indonesia and our Indonesia parcel forwarding service will be gradually suspended from April 5th, 2023 (Wed) and April 20th, 2023 (Thu) is the last date of receipt of shipments. Please note all shipments arriving at the Indonesia warehouse after April 20th, 2023 (Thu) will be regarded as abandoned without any further notice. 
If you have a pre-order addressed to our Indonesia warehouse, you are also advised to contact your seller for cancelling the order or updating the shipping address.
Thank you for choosing Buyandship services. Should you have any questions, please contact one of our Customer Service Representatives via the live chat on our website.