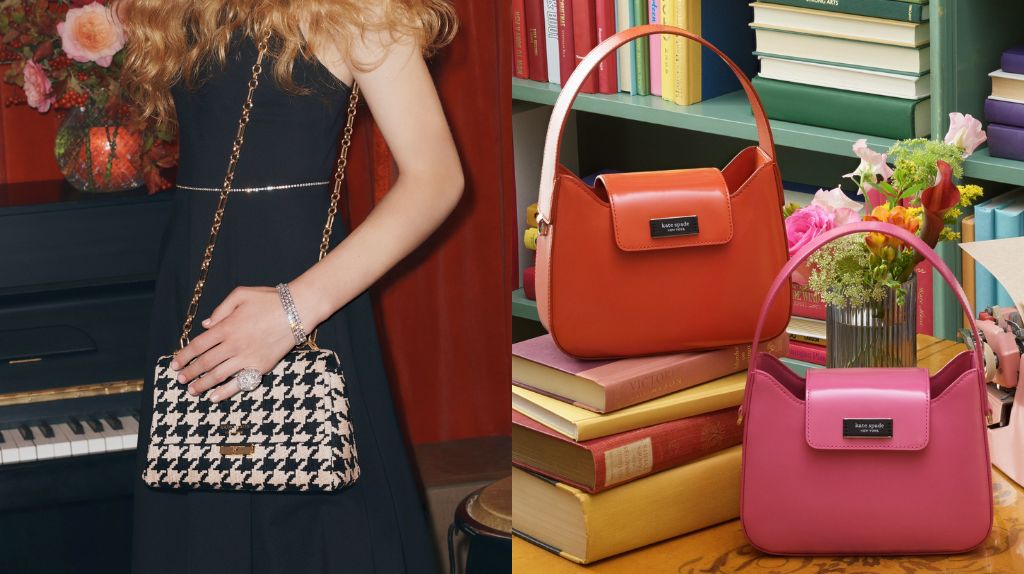 Founded in 1993, Kate Spade is an American fashion brand known for its classic, feminine designs on products including handbags, jewellery, clothing and accessories. Kate Spade has been consistently offering quality items with great prices, no wonder our members love to shop from Kate Spade! Did you know shopping on Kate Spade's USA site instead of buying it locally can save you up to 50% with more handbag choices to choose from?
The bad thing is, Kate Spade doesn't ship outside of U.S., except Austria and Brazil. Thus, you have to get a free U.S. address for your order and ship to Malaysia via a reliable parcel forwarder. You can now shop Kate Spade and ship to Buyandship's Portland tax-free warehouse in the U.S. to save even more! Our editor has gathered bestselling items from Kate Spade – the price difference will surprise you!
💡 Note: Use of VPN is required in order to access and shop on Kate Spade USA official site!
Table of Contents:
► 5 Kate Spade Bestsellers to Shop and Save On
► Step-by-Step Tutorial : How to Shop Kate Spade from the US and Ship to Malaysia?
Kate Spade Bestsellers to Shop & Save On!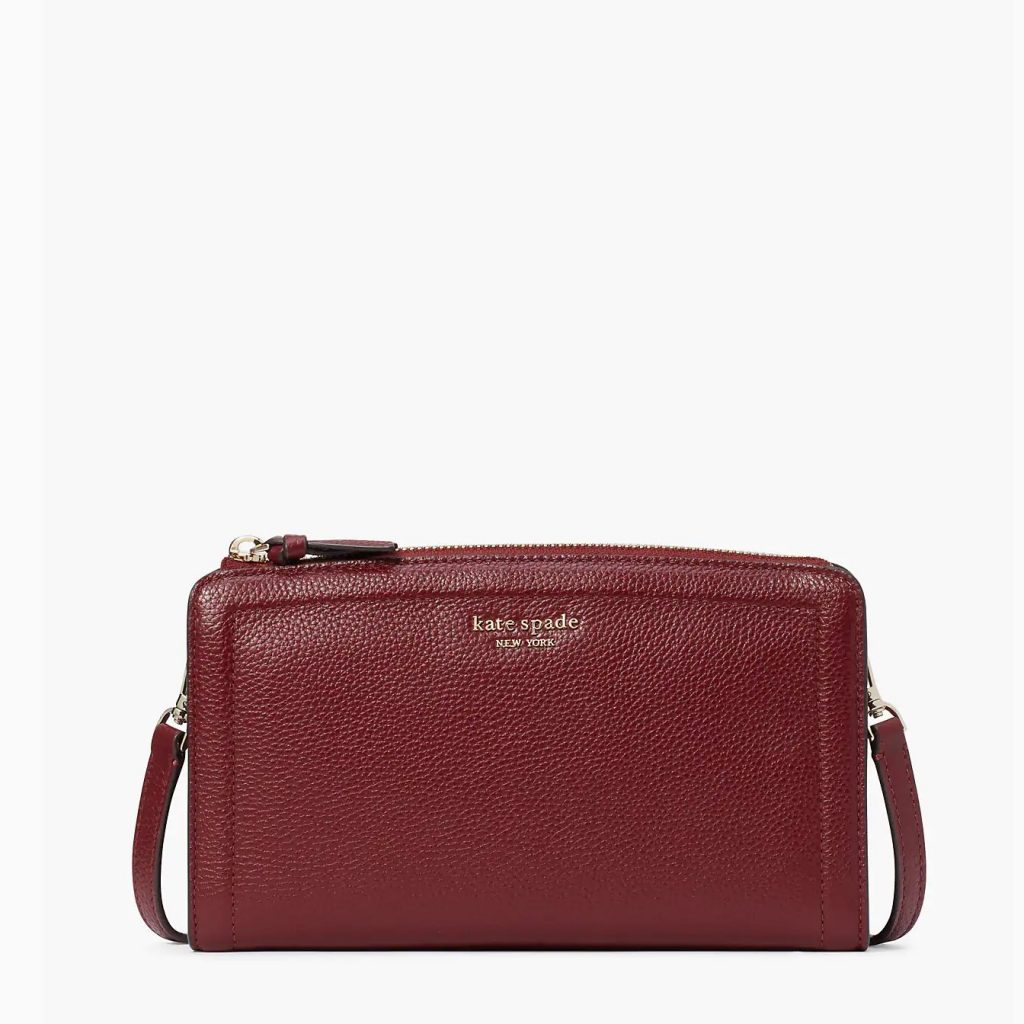 Kate Spade Knott Small Crossbody Bag
A go-to bag when you want to travel light! Made with pebbled leather, this small crossbody bag with zip top closure comes with adjustable shoulder strap.
Style is not available in Malaysia.
US Price:RM680(US$158)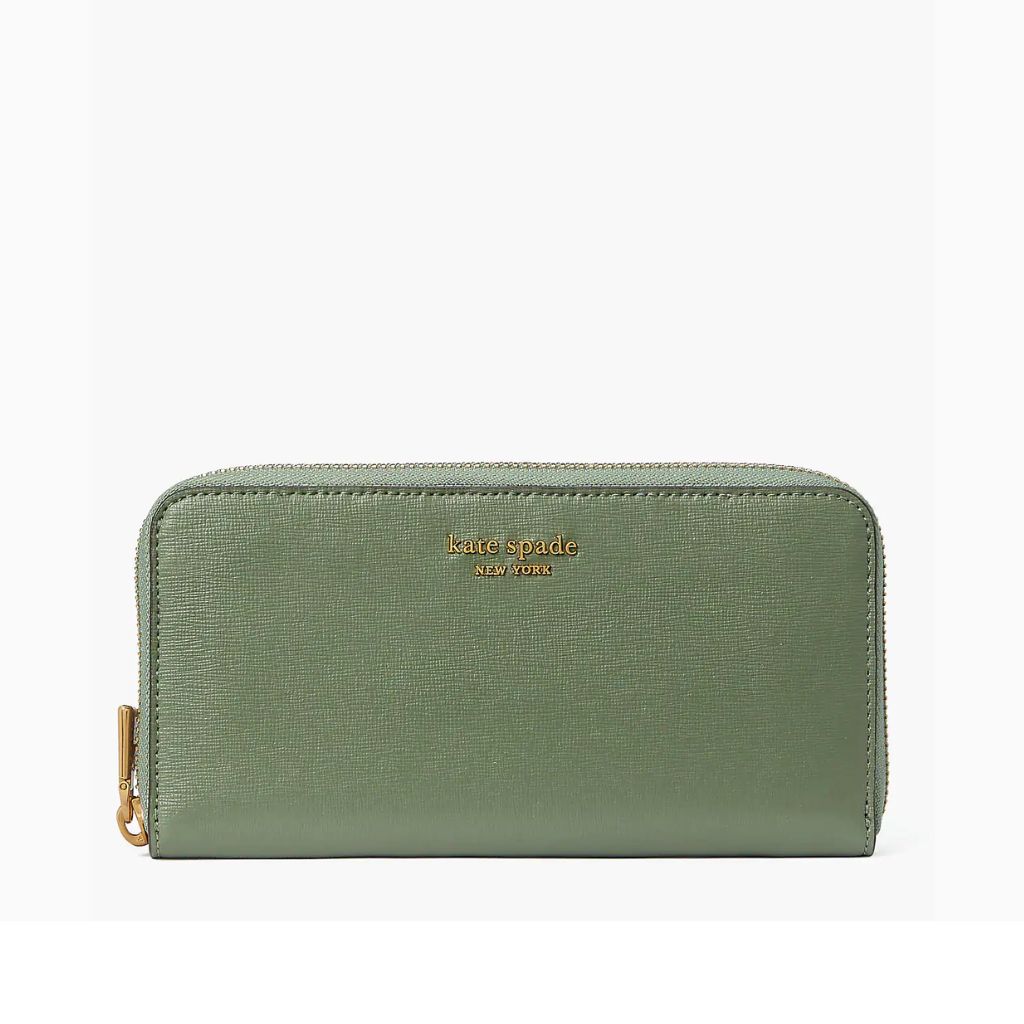 Kate Spade Morgan Zip-around Continental Wallet
Made from scratch-resistant Saffiano leather, this Morgan wallet features a sleek and classy look that will never go out of style. Comes with 12 card slots and 4 slip pockets.
Malaysia Price : RM1210
US Price:RM598(US$139)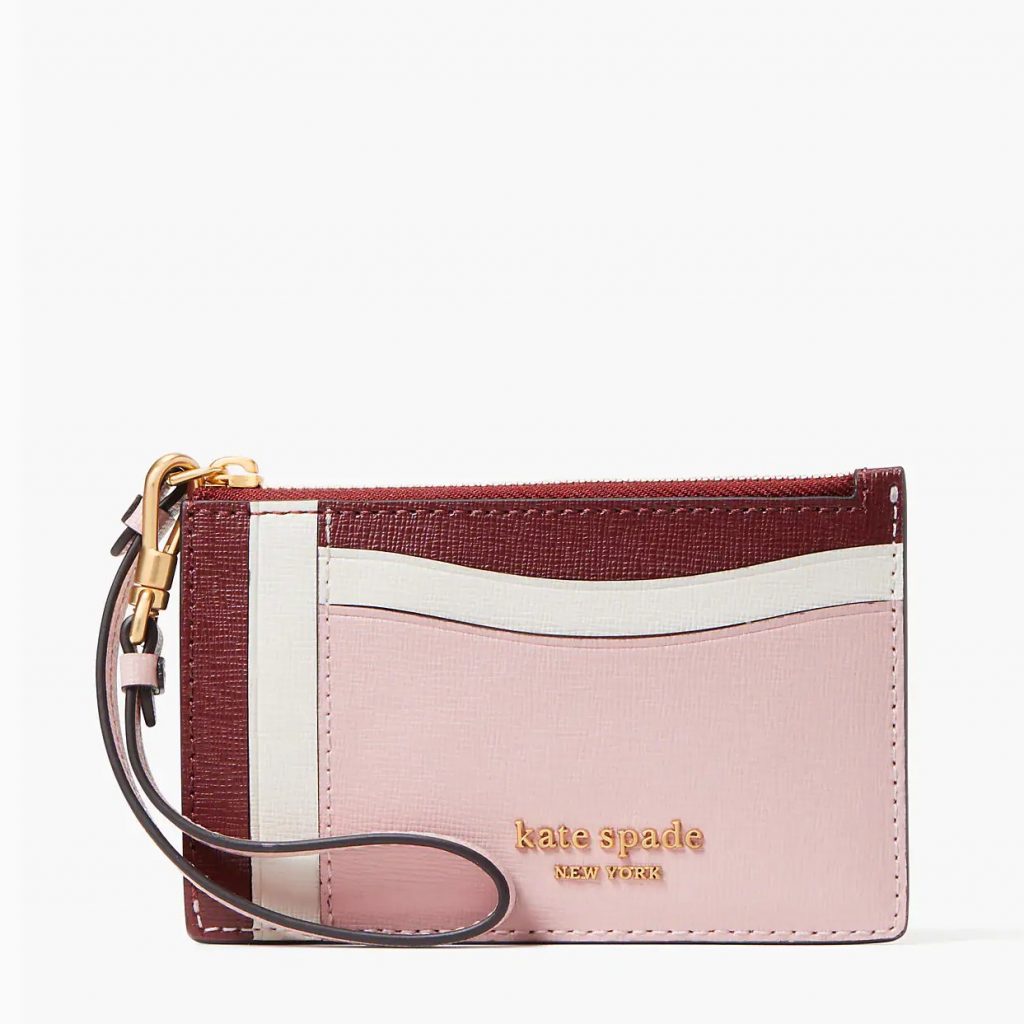 Kate Spade Morgan Colorblocked Card Case Wristlet
Keep your cards handy in this Morgan wristlet, which can also attach to your favorite handbags for easier access! Comes with 8 card slots and a key ring inside.
Malaysia Price : RM540 (colour is not available)
US Price:RM307(US$69)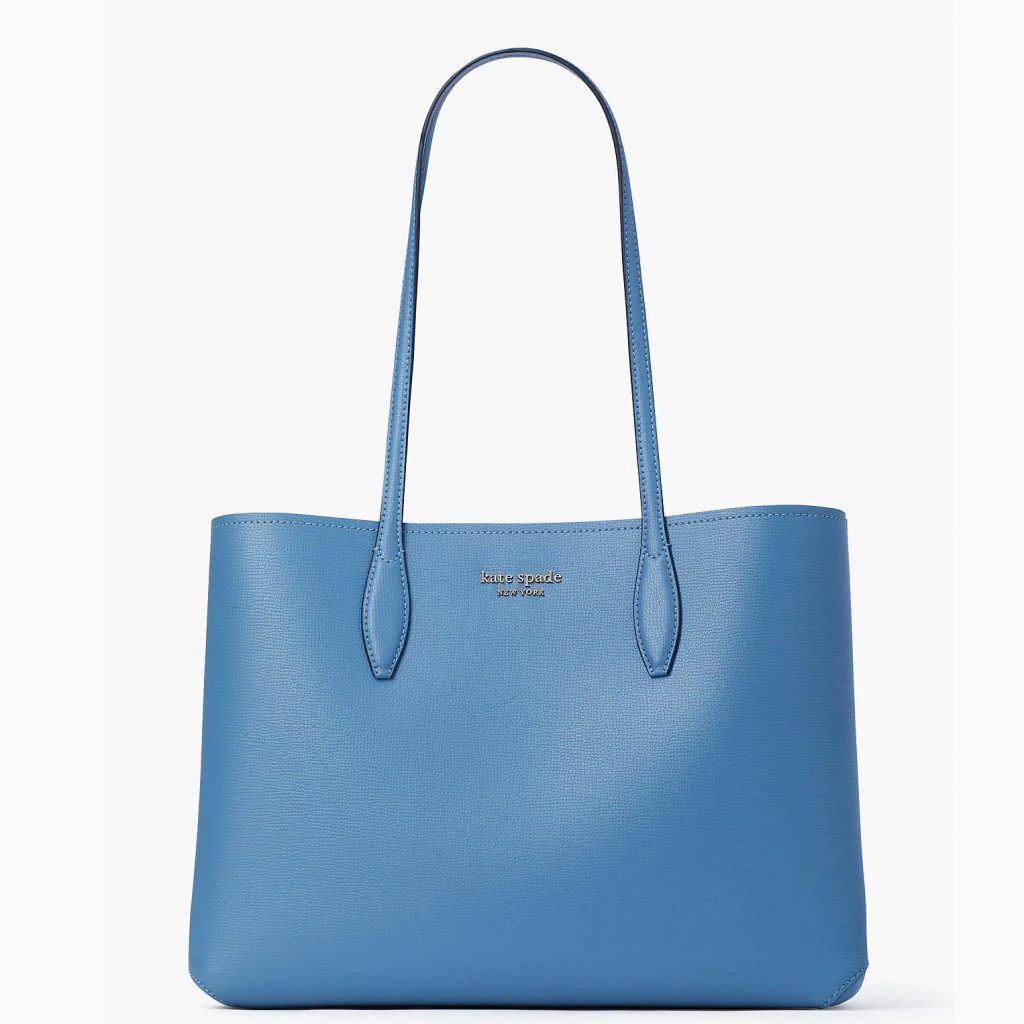 💡 Note: Product prices, quantities etc. may change due to sales. All subject to change.
Tutorial : How to Shop Kate Spade US & Ship to Malaysia?
Step 1:Go to Buyandship website to log in or register as a member.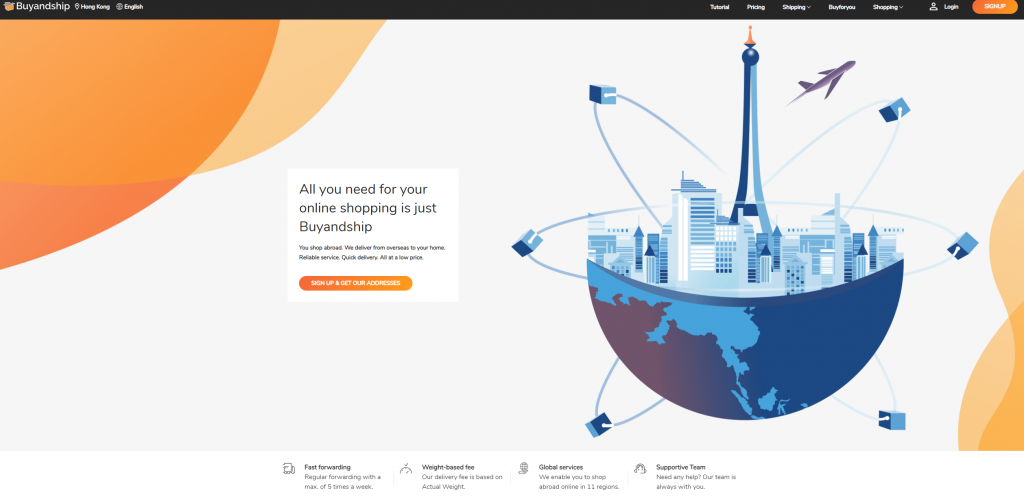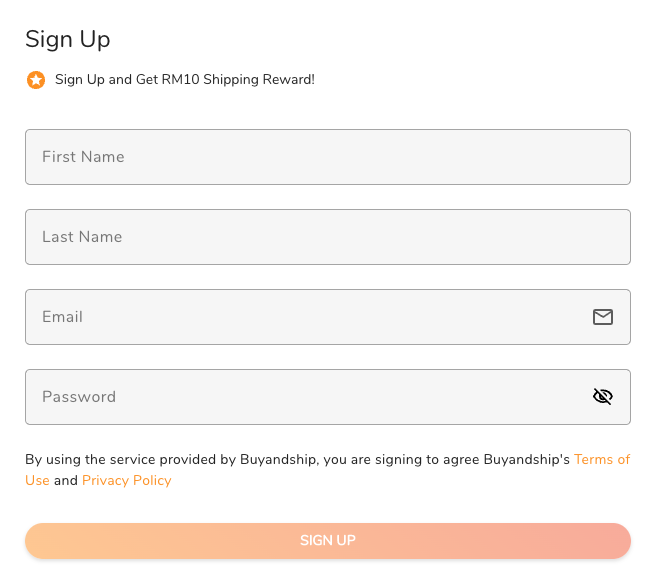 Step 2:Fill in your first and last name, email address and set your account password. Click "Sign Up" once details are completed.
Step 3:Visit Kate Spade USA online store, then you can start browsing right away! Browse products from a selection of categories on the top bar, or use search bar at top right corner.
💡 Don't forget to check out the "Sale" section for special offers on selected styles!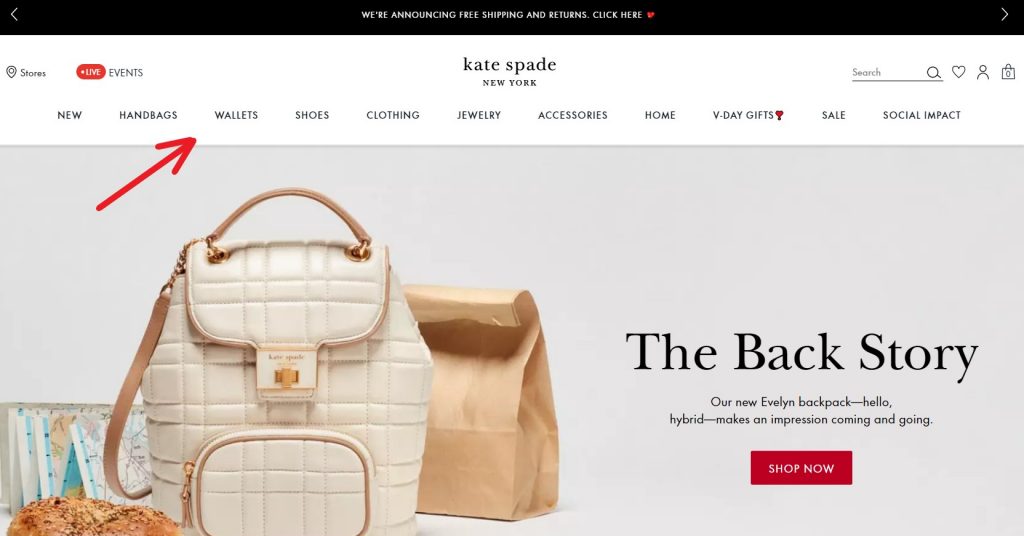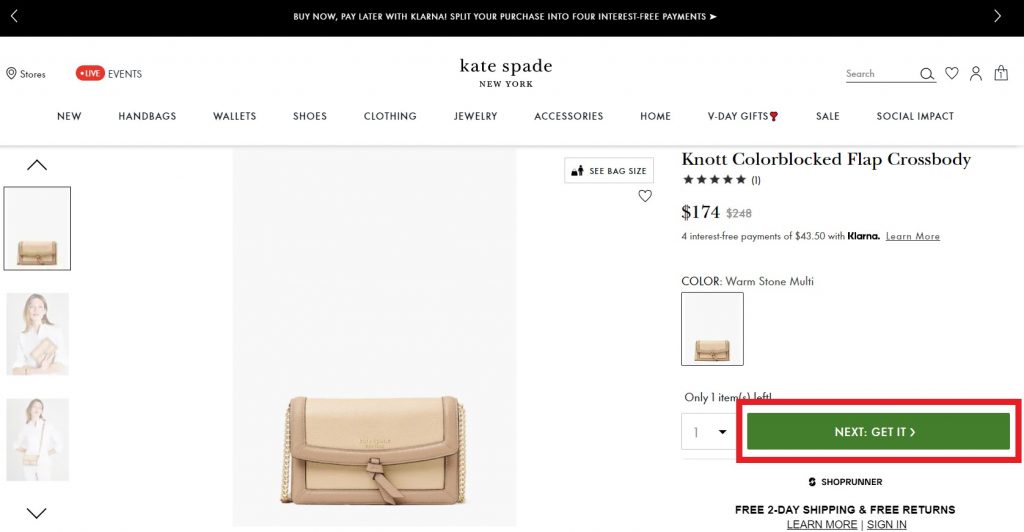 Step 4:If you wish to add an item into cart, click "Next : Get It" and you're able to visit your cart by clicking top right corner.
Step 5: Go to your cart when you're ready to checkout. Double check your items, and click "Go to Checkout".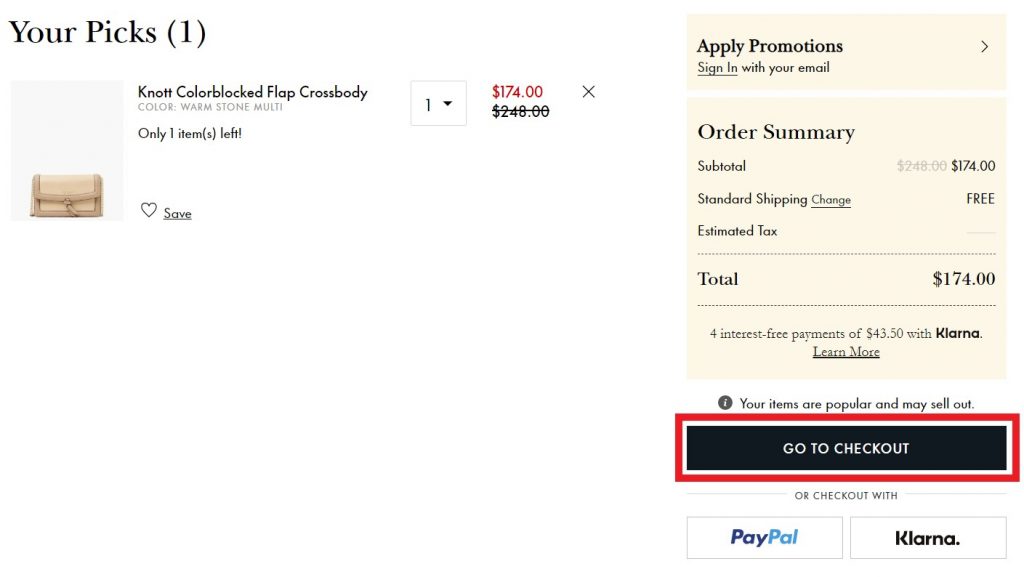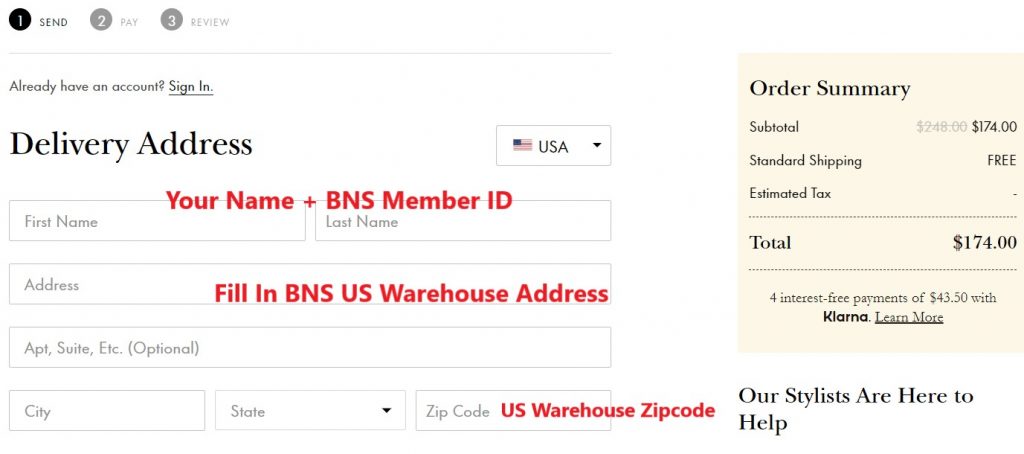 Step 6:For delivery address, you'll need to fill in your name with BNS member ID, and our US warehouse address.
For shipping address, go to "Overseas Warehouse Address" on your Buyandship member centre and view the information of Buyandship's US warehouse.
Step 7:Scroll down and you'll need to provide your contact details. Fill in your email address and Buyandship's US warehouse telephone number.
Choose your shipping method, and click "Go to Payment".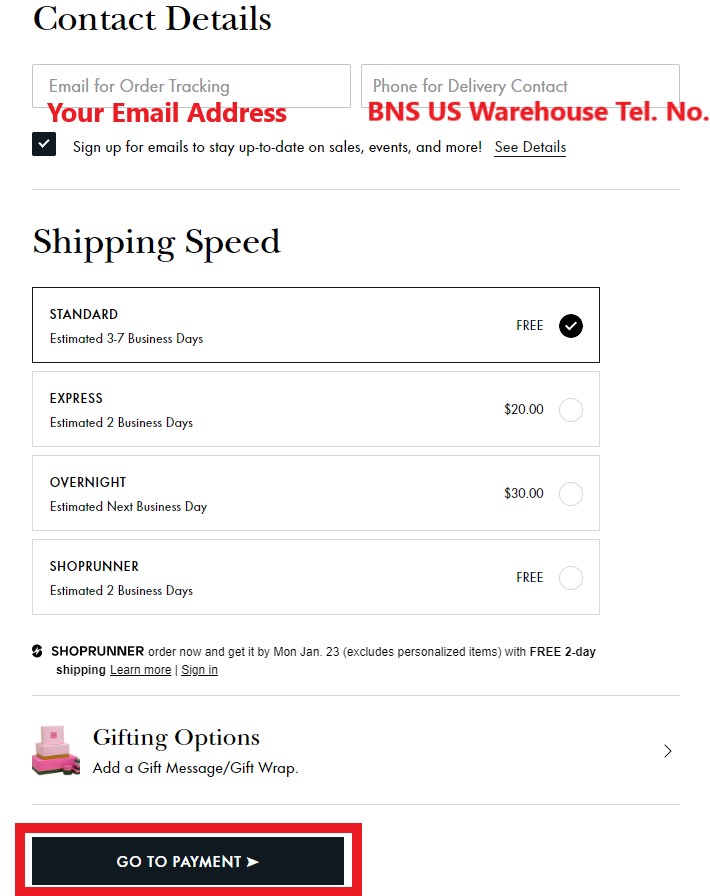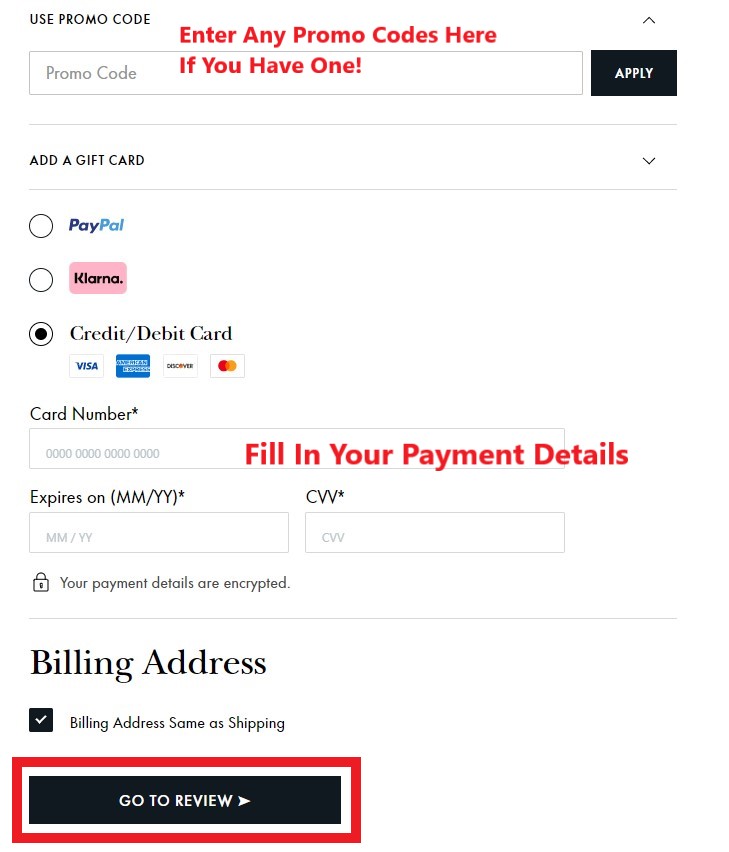 Step 8:Choose your payment method of either credit card or PayPal. Enter any promo codes you may have, then enter your payment details.
Click "Go to Review" to proceed.
Step 9:Double check your items, shipping address and payment details again to make sure they are correct. Click "Submit Your Order".
Your order should be confirmed and you'll receive a confirmation email!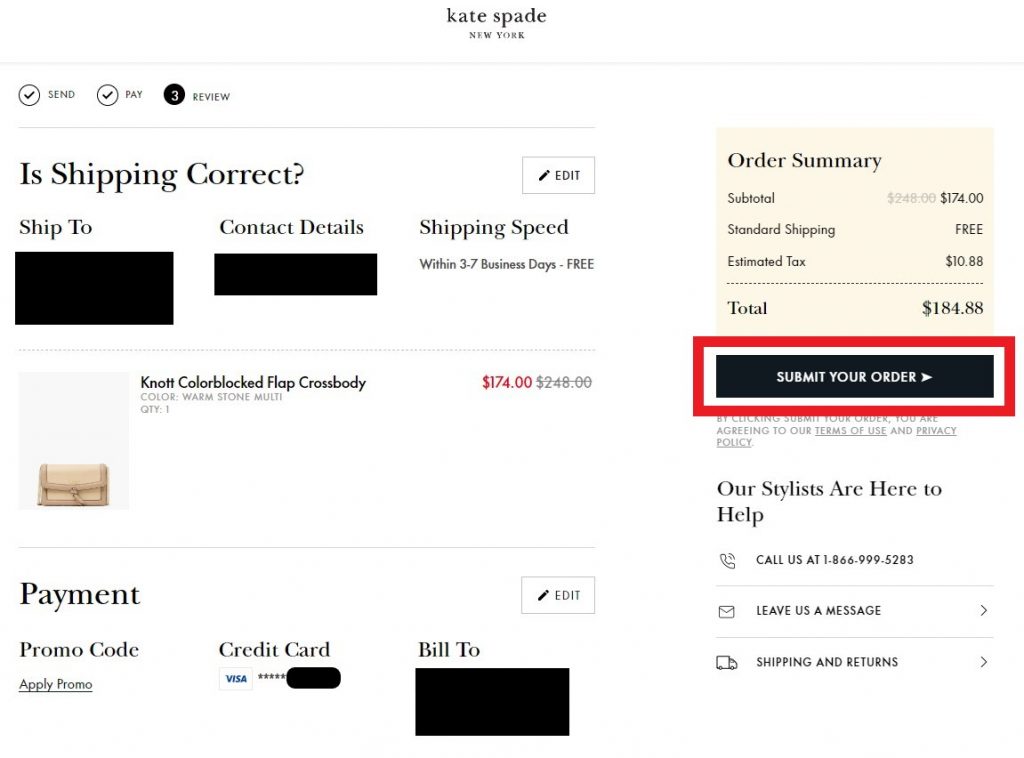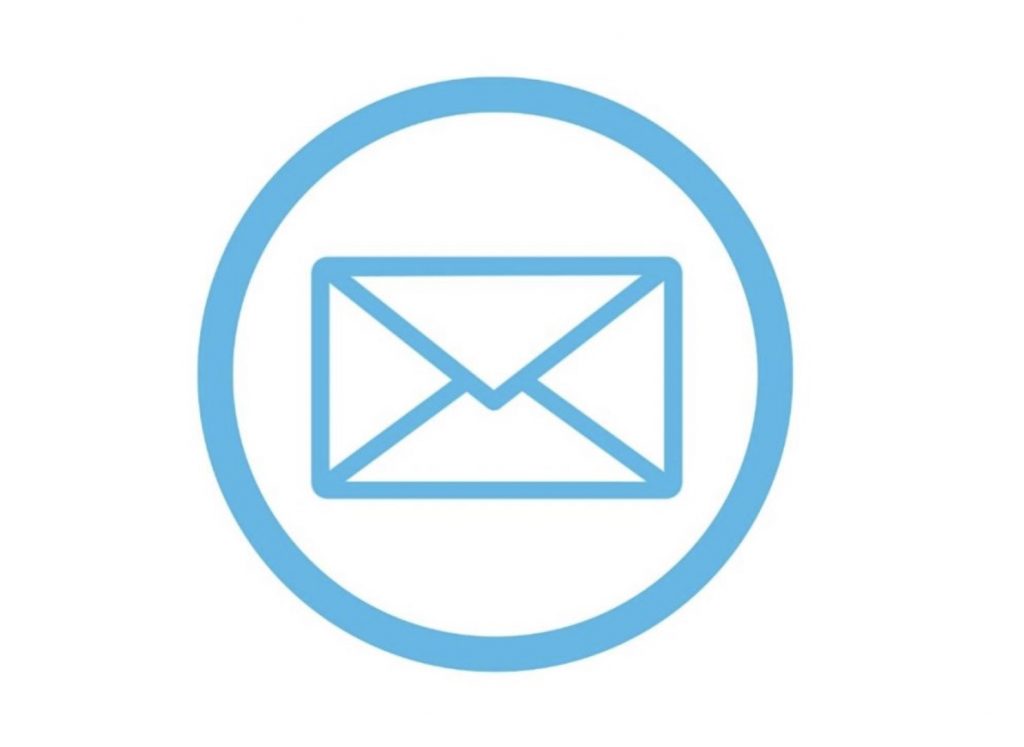 ---