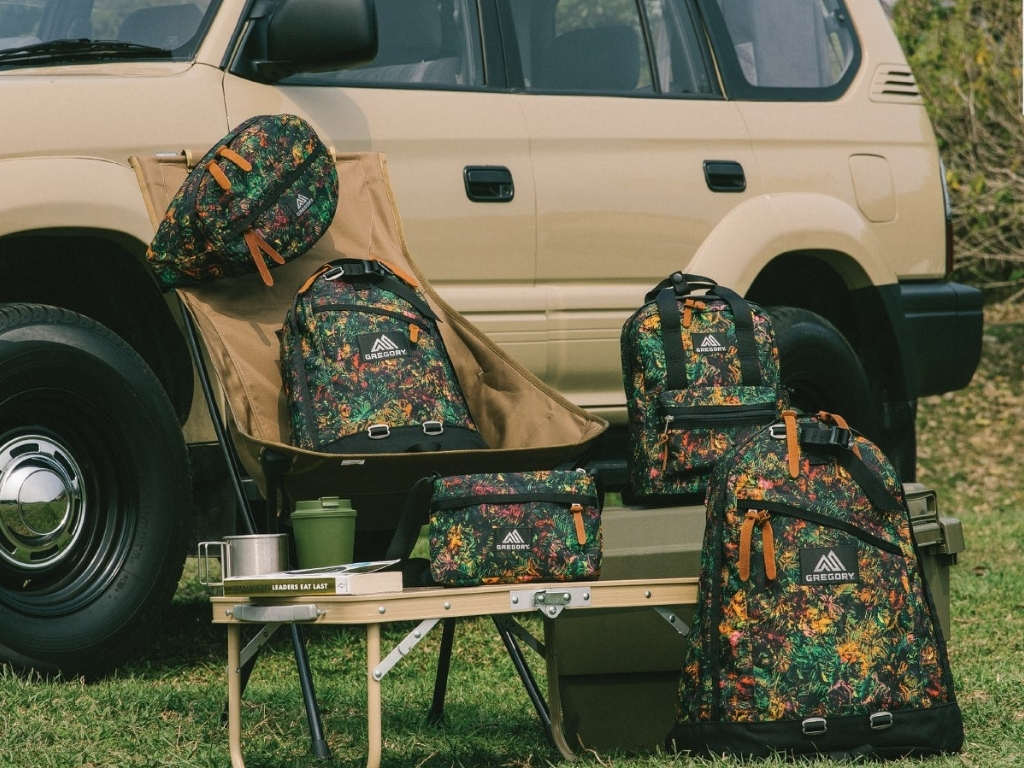 Gregory is an American backpack brand which has a reputation as one of the finest bag manufacturer in the world – it was the first brand to build their backpacks in different harness and waist belt sizes to for extra comfort even if the bag is heavy. Currently, only very limited Gregory Mountain styles are available in Malaysia, and the prices are expensive if you buy from local online shops or resellers.
The best way to shop genuine Gregory bags online is from Rakuten Japan for lower prices and more product options that aren't available locally, while earning rebates on Rakuten points too! You can now shop from Japan and ship to Malaysia in lower international shipping fee with the help of Buyandship! Find out how to shop with our 4 favourite editor's picks!
Table of Contents:
► Best Backpack Deals to Shop from Gregory
► How to Shop Gregory Backpack & Ship to Malaysia?
💡 New to Rakuten? Find Out More About the Largest Online Shopping Site in Japan & How to Sign Up as a Member Here!
Best Deals to Shop from Gregory
GREGORY Backpack – FINE DAY 16L
If you're looking for a small backpack for everyday use, this is for you! It has classic pocket compartment and you can choose from Gregory's signature patterns.
Size:43 x 34 x 13cm
Capacity:Approx. 16L
Not Available in Malaysia.
JP Discounted Price : RM349 ( JPY10,600 )
GREGORY Backpack – DAY PACK 26L
Made of durable nylon, it also has the classic slash pocket compartment at front! Its large capacity is ideal for when you need more room for hiking or outdoor day trips. Available in 5 colours.
Size: 45.5 x 40 x 16.5 cm
Capacity:Approx. 26L
Not Available in Malaysia.
JP Discounted Price : RM553 ( JPY16,780 )
GREGORY Crossbody Bag – TAILMATE XS V2
This little crossbody bag features an adjustable shoulder strap which you can wear on the back or as a fanny pack. The back mesh is made of a non-slip and quick-drying material.
Not Available in Malaysia.
JP Discounted Price : RM187 ( JPY5,680 )
GREGORY Crossbody Bag ー PADDED SHOULDER POUCH M
This padded crossbody bag is perfect for storing gadgets like film cameras for extra prtection! Features a zipped main compartment and a small zipped front pocket, with detechable shoulder strap. Available in 4 colours.
Not Available in Malaysia.
JP Discounted Price : RM216 ( JPY6,560 )
💡 Note: Product prices, quantities etc. may change due to sales. All subject to change. We do not own any of the pictures above nor affiliated with the brands mentioned. All credits are due to all of the brands featured in the article unless otherwise specified.
How to Shop Gregory from Rakuten JP & Ship to Malaysia?
Step 1:Go to Buyandship website to log in or register as a member.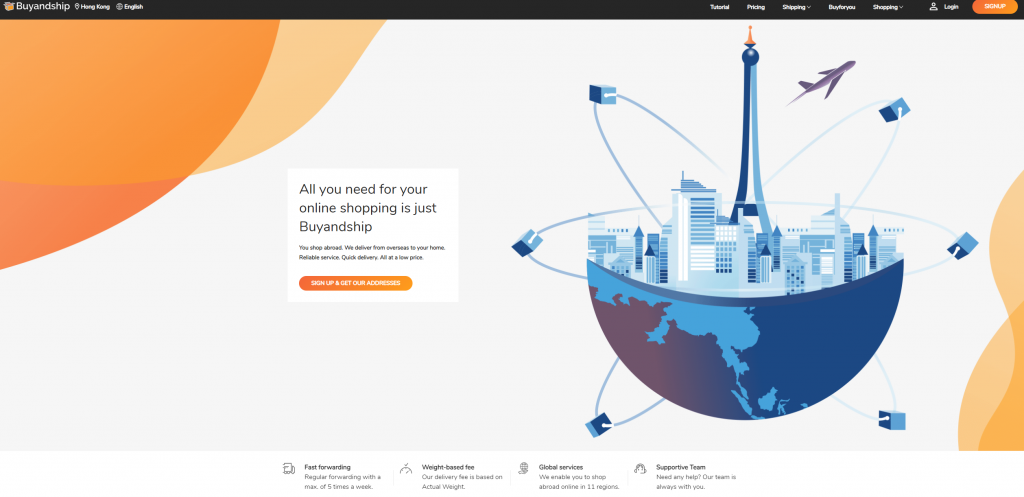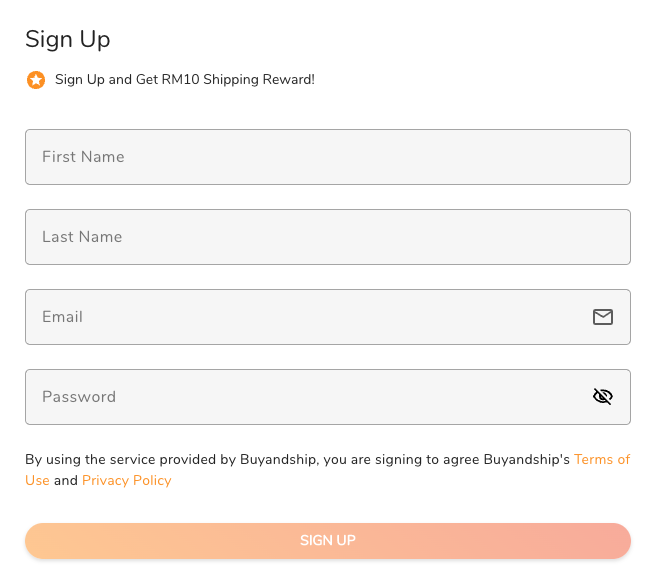 Step 2:Fill in your first and last name, email address and set your account password. Click "Sign Up" once details are completed.
Step 3:Browse on Rakuten to pick your favourite item, you can add item into your cart or checkout immediately.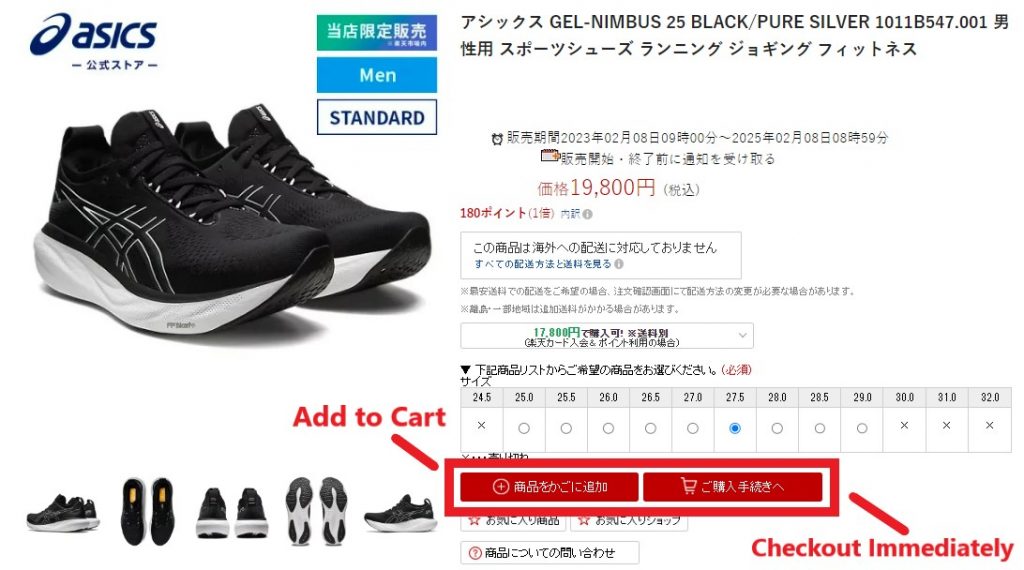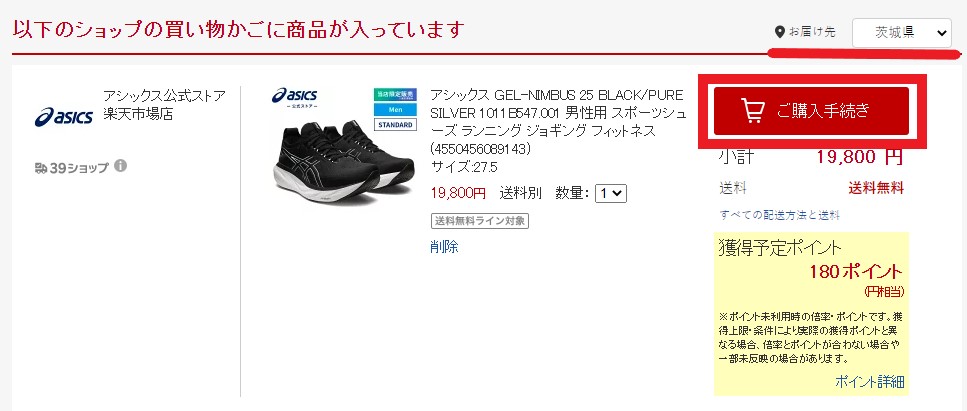 Step 4:Go to your shopping cart, select "茨城県 (Ibaraki Prefecture)" as the shipping location from the upper right corner.
Check and make sure correct items are added into cart, and proceed.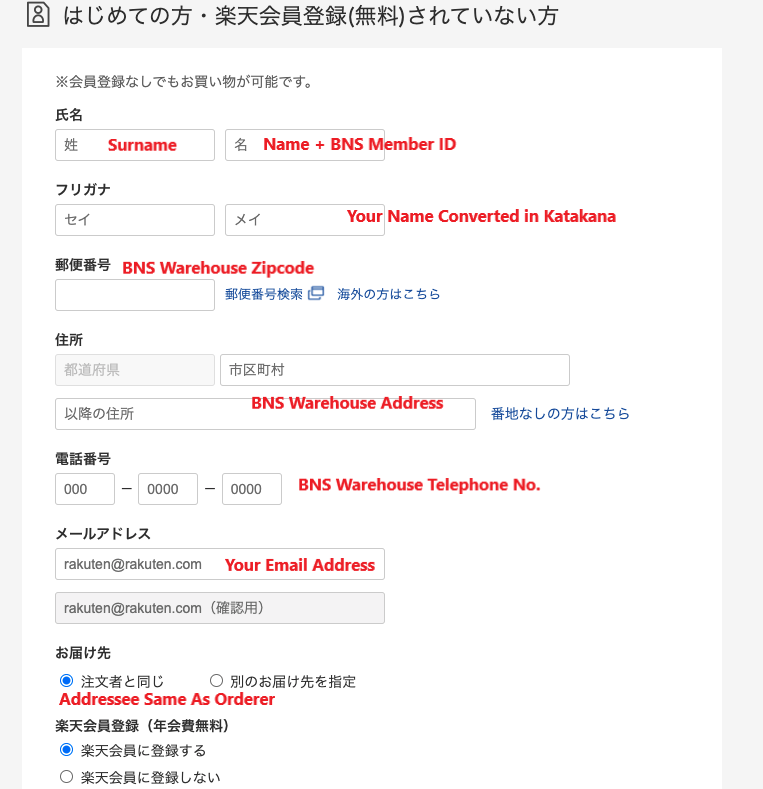 Step 6:Fill in delivery address. Go to the "Overseas Warehouse Address" on your Buyandship member centre and select "Japan" to view the information of Buyandship's Japan warehouse.
In the name session, please enter your name and Buyandship membership number (e.g. MYXXXXXX). For the "フリガナ", you need to convert your name into Japanese Katakana (click here to convert). Once it's converted, copy and paste it onto the name bar.
Step 7:You can choose whether to register as a member on Rakuten. If you don't want to register, you can click the second box "楽天会員に登録しない".
It's highly recommended to register as a member if you shop often on Rakuten as you can save payment and shipping details on your account for faster checkout next time, and earn points!
Set your password if you proceed with registration.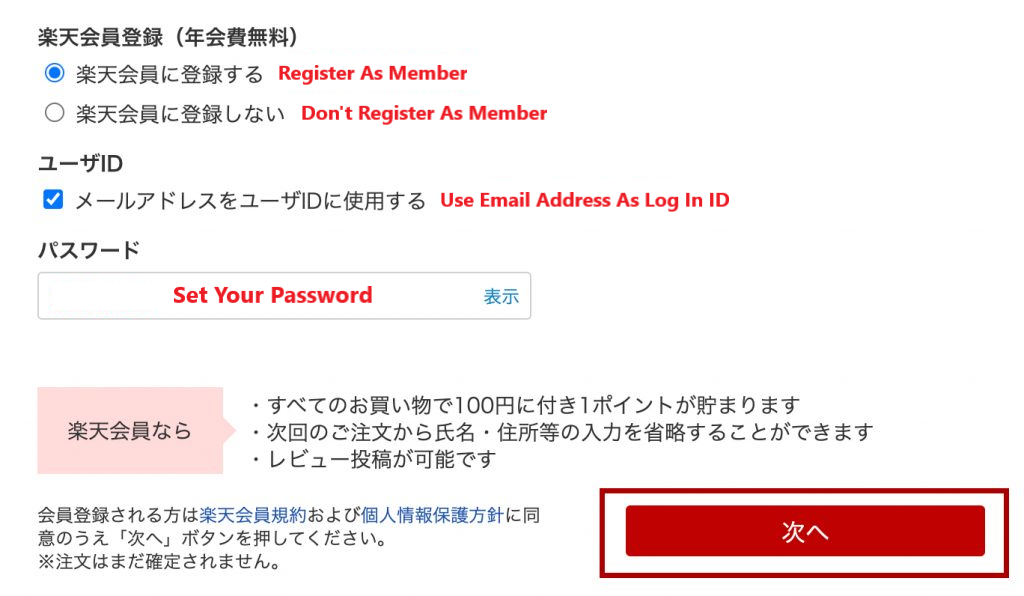 Step 8:Proceed onto payment page, fill in your credit card information to settle the payment, and then click "次へ".
Step 9:Confirm your order information, and then click "OK" (the red box shown). You'll receive email confirmation once order is submitted.
Step 10:Once you've received a shipping notification email from Rakuten, go to your member centre and declare the shipment on Buyandship to receive your package as soon as possible!
💡 Members can purchase Buyandship Plus during the parcel declaration process. The fee will be 3% of the declared value of your parcel, which will be collected together with the delivery fee (minimum of RM15 will be charged).
---