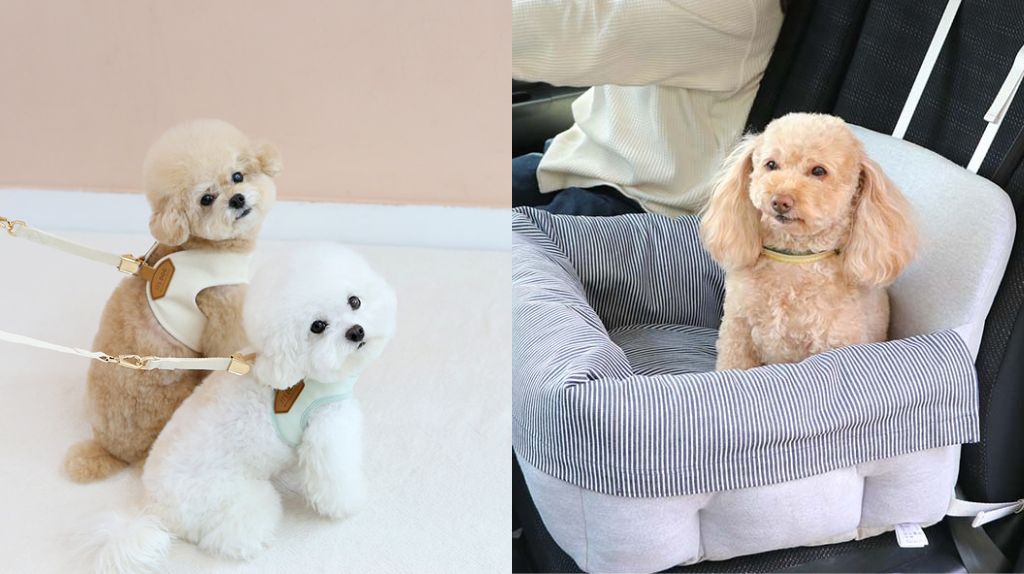 You can never have too many things for your furry friends! Looking for unique pet products that are affordable? Our editor has compiled a list of 7 best overseas online shops for a wide selection of pet clothing, toys, homeware, accessories, pet health supplements and more at great prices!
Shop pet products from brands that aren't available locally for the best selection and prices! Enjoy low international shipping cost when you shop from overseas and ship to Malaysia hassle-free with the help of Buyandship's parcel forwarding service!
💡 Shopping Tips : Feel free to use Google Translation Tool for easier navigation on websites that are not available in English!
Table of Contents
7 Popular Overseas Online Shops for Pet Supplies
→ PET PARADISE
→ Carhartt Pet
→ ITS DOG
→ LIFELIKE
→ Sealy
→ 10X10
→ Budget Pet Products
7 Popular Overseas Online Shops for Pet Supplies
1. PET PARADISE
Shop a range of pet clothing, leashes, toys, homeware, snacks and more, with cute clothing from brands such as Disney, Universal Studios, PEANUTS and Lee!
In addition to dog products, the brand also offers a selection of "+a" products for cats including cat scratching boards, feeding bowls, toys and treats.
💡 Shipping to our Japan warehouse
2. Carhartt Pet
If you're worried about the quality and durability of your pet's products, Carhartt Pet is for you!
Carhartt is the famous workwear brand which also has its own pet line, offering products such as collars, leash carriers and blankets, which are practical and durable!
💡 Shipping to our US warehouse
3. ITS DOG
ITS DOG provides a wide selection of dog clothing in different styles – from cute, stylish to traditional Korean clothing, and even clothing made with just organic cotton!
Apart from clothing, you can also shop home items such as dog mattresses, as well as outdoor products and toys!
💡 Shipping to our Korea warehouse
4. LIFELIKE
The Japanese brand LIFELIKE offers a variety of products including pet clothing, leashes, pet carriers, boots, rainproof clothing for rainy days and more!
💡 Shipping to our Japan warehouse
5. Sealy
Did you know the famous American mattress brand Sealy also has its own bedding line for pets? Sealy offers a selection of premium pet mattress, including the Lux Premium Mermory Foam style!
The mattress is designed with Quad Layer Technology, a 3-layer structure that helps regulate temperature, adapt to your pet's weight distribution, increase blood circulation and reduce pressure points on the bones to relieve pain.
💡 Shipping to our US warehouse
6. 10X10
10X10 is one of the largest online shopping platform in Korea. In addition to the usual home products, there is also a section for dogs and cats, where you can choose from a wide range of brands!
Shop clothing, homeware, outdoor products and food for your pets!
💡 Shipping to our Korea warehouse
7. Budget Pet Products
Budget Pet Products is one of Australia's leading online pet shops, and has always been popular with pet owners for its great prices!
You can find pet food, health supplements, household products and other products from various brands on the website.
💡 Shipping to our AU warehouse
---