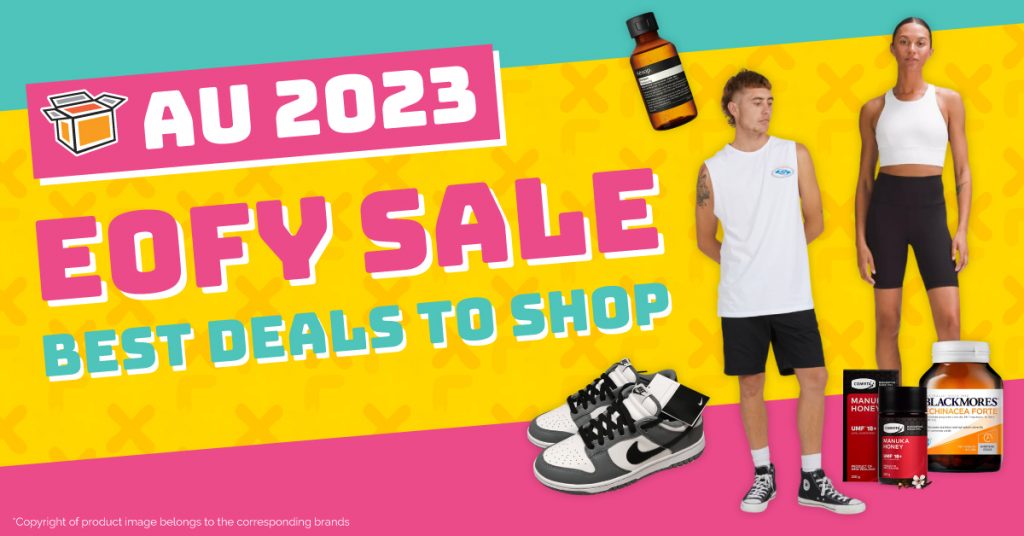 Australia's annual End of Financial Year (EOFY) sale is fast approaching! Every June and July is the end of the local financial year, which means most Aussie shops are having clearance sale to clear out their stock! Now's probably the best time to splurge on products you've had your eye on! With so many sales, you're able to save on your new summer outfit, tech gadgets, home decor, kitchen appliances and more from Australia!
Don't forget to bookmark this as we've compiled the best deals which you can already shop right away, with complete promo codes for you! Shop your favourites from overseas and ship to Malaysia hassle-free with the help of Buyandship's parcel forwarding service now!
Table of Contents:
► Best Deals to Shop from Australia EOFY Sale
► Fashion Deals
► Outdoor/Sportswear Deals
► Kidswear Deals
► Health Supplement Deals
► Beauty Deals
► Other Deals
Best Deals to Shop from Australia EOFY Sale 2023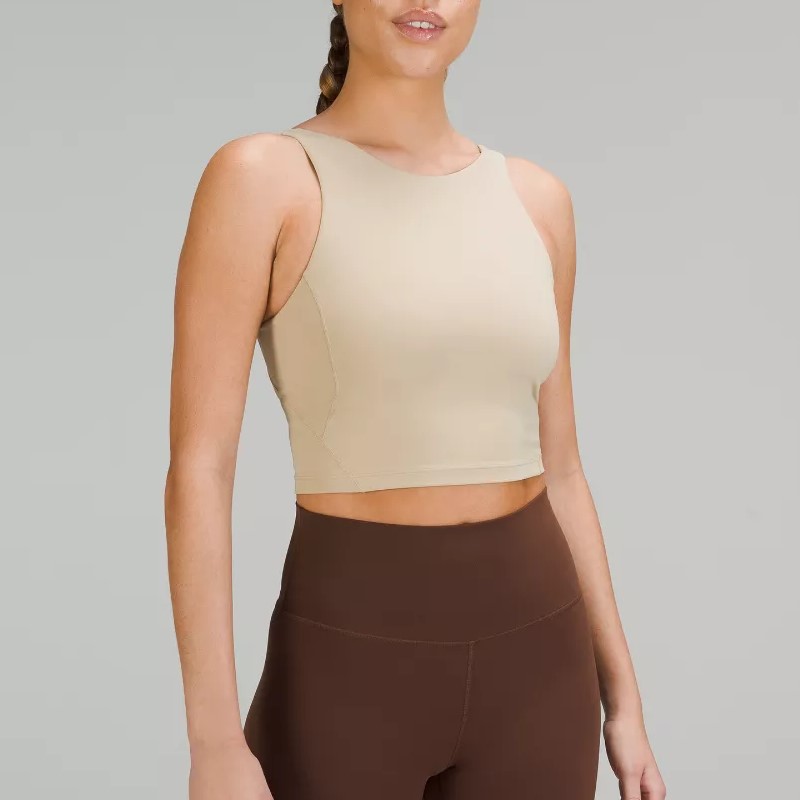 lululemon Align™ High-Neck Tank Top
Lululemon Australia is back with a great deal on EOFY! This tank top is made from soft and stretchy Nulu™ fabric that provides comfort, coverage and breathability during activity.
Ideal for low-impact workouts!
AU Price:RM282(AUD89)
Nautica Elevated Short Sleeve Logo Tee
A must-have for trendsetters, this cotton t-shirt from Nautica is soft to touch, with stripes on both arms and a Nautica embroidered logo on the chest.
AU Price:RM143(AUD45.46)
Jurlique Purely Age-Defying Hand Treatment
Containing calendula extract, jojoba oil and other botanicals, it moisturizes your hand instantly and helps to improve dullness and reduces pigmentation, restoring the youthfulness of the hands!
AU Price:RM163(AUD52)
Quiksilver Mens Highlite Scallop 19″ Boardshorts
Quiksilver is one of the classic watersports apparel brands that has a reputation worldwide! These boardshorts are made from eco-friendly surf fabric that are stretch and lightweight, perfect for all your summer water activities!
AU Price:RM252(AUD79.99)
Nike – Dunk Low By You Customization
Take your game anywhere with the Nike Dunk Low By You – the '80s b-ball icon returns with a new design by you! Pick your favourite colours for different parts of the shoe, then seal the deal with a personalised inscription on the back.
AU Price:RM535(AUD170)
Australia EOFY Sale 2023 Fashion Deals
| Brand | Promo Offer | Link |
| --- | --- | --- |
| Aje World | 30% Off Selected Styles | Extra 20% Off Sale | Shop Now |
| Ally | Up to 75% Off Clearance Sale | Shop Now |
| Assembly Label | Up to 70% Off | Shop Now |
| asos | Up to 70% Off | Extra 20% Off Sale with code EXTRA20 | Shop Now |
| Bonds | 40% Off Almost Everything | Shop Now |
| dotti | 40% Off Sale Styles | Shop Now |
| Forever New | Up to 50% Off Sale | Shop Now |
| General Pants | Up to 60% Off Sale | Extra 25% Off | Shop Now |
| Glue | Up to 60% Off Women's and Men's | Extra 20% Off | Shop Now |
| Matches Fashion | Up to 60% Off Sale | 2,500+ Further Reductions | Shop Now |
| Nasty Gal | Up to 50% Off Festival Styles | 25% Off Everything | Shop Now |
| Nautica | Up to 50% Off Sitewide | Shop Now |
| Pretty Little Thing | 50% Off Everything | Extra 10% Off for New Customers with code NEW10 | Shop Now |
| Sportsgirl | Up to 50% Off Women's Bags, Clothing & More | Shop Now |
| The Iconic | Up to 70% Off Sale | Shop Now |
| Tuchuzy | Extra 20% Off Sale Items | Shop Now |
Australia EOFY Sale 2023 Outdoor/Sportswear Deals
| Brand | Promo Offer | Link |
| --- | --- | --- |
| 2XU | Up to 40% Off Select Styles (VPN Required for Access) | Shop Now |
| Billabong | Extra 30% Off Sale with code EXTRA30 | Shop Now |
| City Beach | Up to 70% Off Sale | Shop Now |
| Footlocker | Up to 70% Off Sneakers, Clothing | Shop Now |
| Hype DC | Up to 50% Off | Shop Now |
| Lululemon | New In Sale with Up to 30% Off 200+ Clothing | Shop Now |
| L'URV | Everything AU$50 or Under | Shop Now |
| Nike | Up to 34% Off 100+ Items | Shop Now |
| Quiksilver | Up to 20% Off 800+ Items | Shop Now |
| Rebel Sport | Member Exclusive Offer : 40% Off Full-Priced Items | Shop Now |
| Sea Folly | Up to 50% Off Sale | Shop Now |
Australia EOFY Sale 2023 Kidswear Deals
| Brand | Promo Offer | Link |
| --- | --- | --- |
| Baby BeeHinds | 40-70% Off Nappies | Massive Discounts Sitewide | Shop Now |
| Oobi | Extra 40% Off with code YAY40 | Extra 20% Off | Shop Now |
| HUXBABY | Up to 50% Off Sale | Shop Now |
Australia EOFY Sale 2023 Health Supplement Deals
| Brand | Promo Offer | Link |
| --- | --- | --- |
| Blackmores | 30% Off | Shop Now |
| Chemist Warehouse | Up to 50% Off Sale | Shop Now |
| Pharmacy Direct | Up to 50% Off Sale | Shop Now |
Australia EOFY Sale 2023 Beauty Deals
| Brand | Promo Offer | Link |
| --- | --- | --- |
| Adore Beauty | Up to 50% Off Clearance | Shop Now |
| Aesop | Keep an Eye for 30% Off Discount | Shop Now |
| Jurlique | Up to 40% Off Selected Skincare | Shop Now |
| L'Occitane | 20% Off Body and Face Moisturizer, Conditioner | Shop Now |
| Nude by Nature | 40% Off Selected Skincare & Makeup with code ENJOY40 | Shop Now |
| Sephora AU | 15-50% Off Selected Beauty Items | Shop Now |
More Deals from Australia EOFY Sale 2023