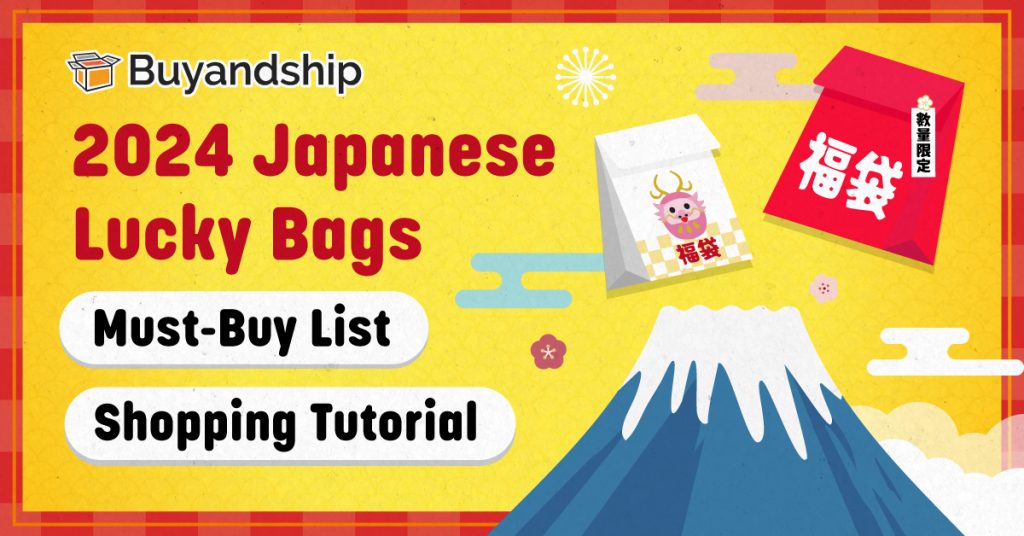 2024 is coming, let's get ready for the Fukubukuro, also known as Japanese New Year lucky bags of your beloved brands and categories!! This guide will gather information of 2024 lucky bags, past reviews, online shopping tips, and tutorials. – learn how to effortlessly purchase lucky bags from Japan yourself and save money and effort!
Contents:
Fukubukuro/Lucky Bag
What is "Fukubukuro":
Fukubukuro, also known as Lucky Bag or Happy Bag, is sold as sealed bags for a set price at different shops in Japan around the New Year. You can get Lucky Bags of different categories including men's, women's and children's clothing, food and snacks, stationery, electrical appliances and more!
The contents of Lucky Bags typically exceed their purchase price. For example, a Lucky Bag may be priced at 5000 yen but contain items worth over 30,000 yen, making it more cost-effective than regular discounted purchases!
Since the contents of Lucky Bags are unknown, you will experience surprise and excitement from the mysterious bags.
Getting value-for-money goods in your purchases is believed to bring happiness and good fortune.
Important notes before buying a lucky bag:
The content of the lucky bag will not be disclosed in advance (however some stores may disclose part of the items or let customers choose from product categories)
You cannot choose the style and colour as it's selected and shipped randomly – most of the times you're only allowed to choose the size
Lucky bags are usually sold in limited quantities in a first come first served basis, while stocks last
Order cannot be cancelled after confirmed
Lucky bags cannot be returned or exchanged even if the products don't fit (Most of the clothings are free size)
When is it available for purchase:
Online lucky bags are mostly pre-ordered. Usually, December is when lucky bags are available for pre-order, while some brands may start as early as the end of October. After your order is confirmed, it will be shipped around the end of the year or early to mid-January. If you're looking for a branded lucky bag, make sure you check the pre-order time to avoid disappointment!
⬇️Click Onto Category to View More⬇️
No.1:Amazon Japan
Amazon Japan is the most popular Japanese website among Buyandship members. You can pre-order lucky bags from different well-known brands including THE NORTH FACE, Lily Brown, SNIDEL and Nano Universe.
Product photos aren't available for most lucky bags; it's recommended to check the unboxing sharing from previous years. Amazon Japan offers Chinese and English language options for easy browsing.
💡Tips:Before shopping, please click "Deliver to" on the top left corner and enter zipcode of Buyandship's Japan warehouse.
No.2:Rakuten Japan
Rakuten is another Japanese website that is favoured by Buyandship members. It sells a wide variety of lucky bags, from clothes, shoes, skincare to pet supplies. Some stores may disclose the contents of the lucky bags!
No.3:Magaseek
Magaseek is a popular choice for buying a lucky bag, with choices from as many as 320 brands! There are all kinds of lucky bags, you'll definitely find the lucky bag you want!
No.4:MITSUKOSHI ISETAN
Mitsukoshi Isetan, a leading department store in Japan, also launched various 2023 New Year lucky bags from popular brands. You can get lucky bags of fashion, household, food, kimono art and more!
The website also has Chinese and English language options for easy browsing.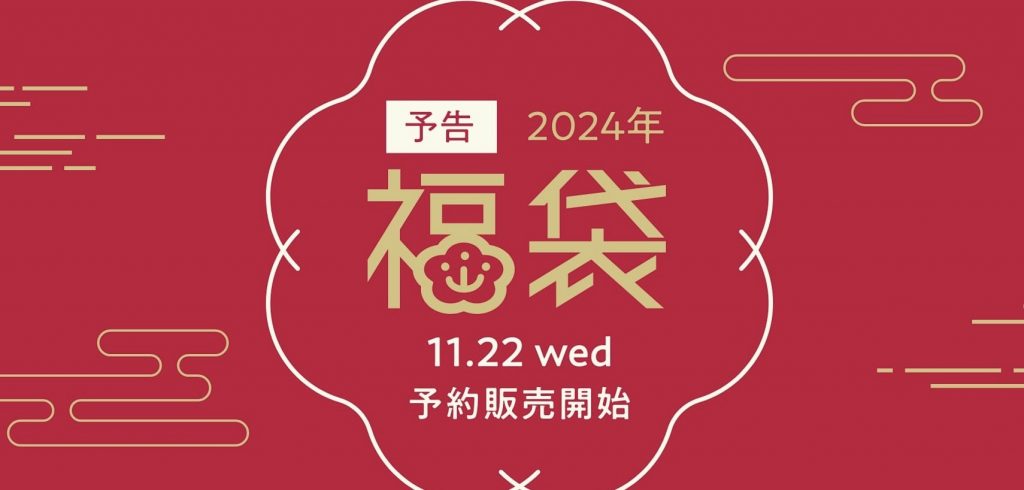 No.5:Pal Closet
The website features a collection of 57 popular Japanese women's fashion brands, catering to different styles and tastes. They have previously offered over 20 lucky bags for the New Year, creating much anticipation for the upcoming 2024 lucky bags.
► Lily Brown
Designs are towards retro and vintage styles
The lucky bag of 2023 is priced at JPY11,000(approximately RM350)and contains 4 pieces of clothing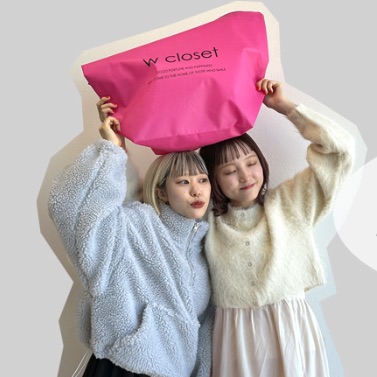 ► W closet
Affordable Japanese Fashion! Last year's lucky bag was super cost-effective, and highly recommended by major influencers.
Priced at JPY10,000, the lucky bag includes 7 items, with 4 specified items (brushed coat, open-front jacket, layered cake sleeveless dress, fuzzy phone charm) and 3 random items.
Expected to ship from mid-December to Christmas.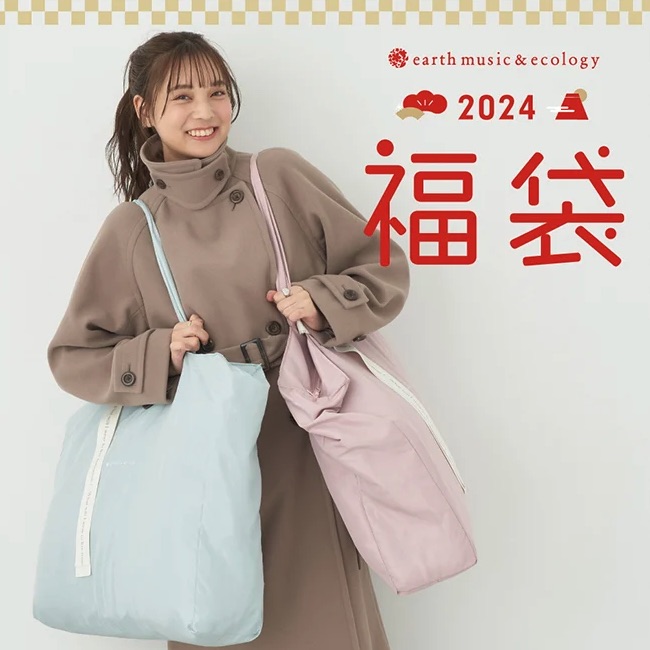 ► Earth Music & Ecology
A classic Japanese lucky bag that members repurchase every year!
Introducing two styles: "Sweet Girl SET" and "Classical Lady SET," both priced at JPY12,100
Each lucky bag includes 5 items, featuring 1 specified tailored coat or long outerwear and 4 random outerwear, jumpsuits, and tops.
Expected to ship on January 1, 2024.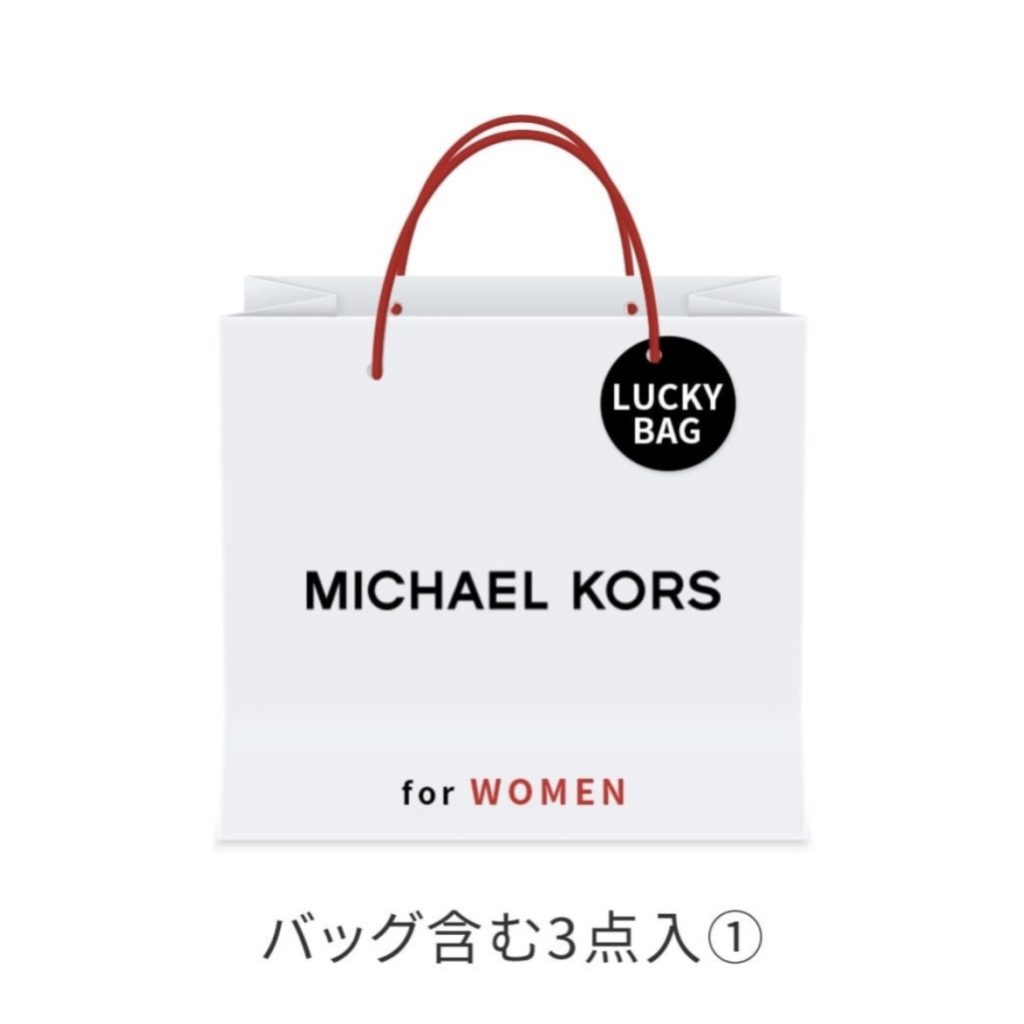 ► MICHAEL KORS
Renowned budget-friendly women's handbag!
Introducing two lucky bags, priced at JPY26,000 with 1 bag and 1 wallet, and another at JPY36,000 ($1,872) with 2 bags and 1 wallet!
Expected to ship on January 1, 2024.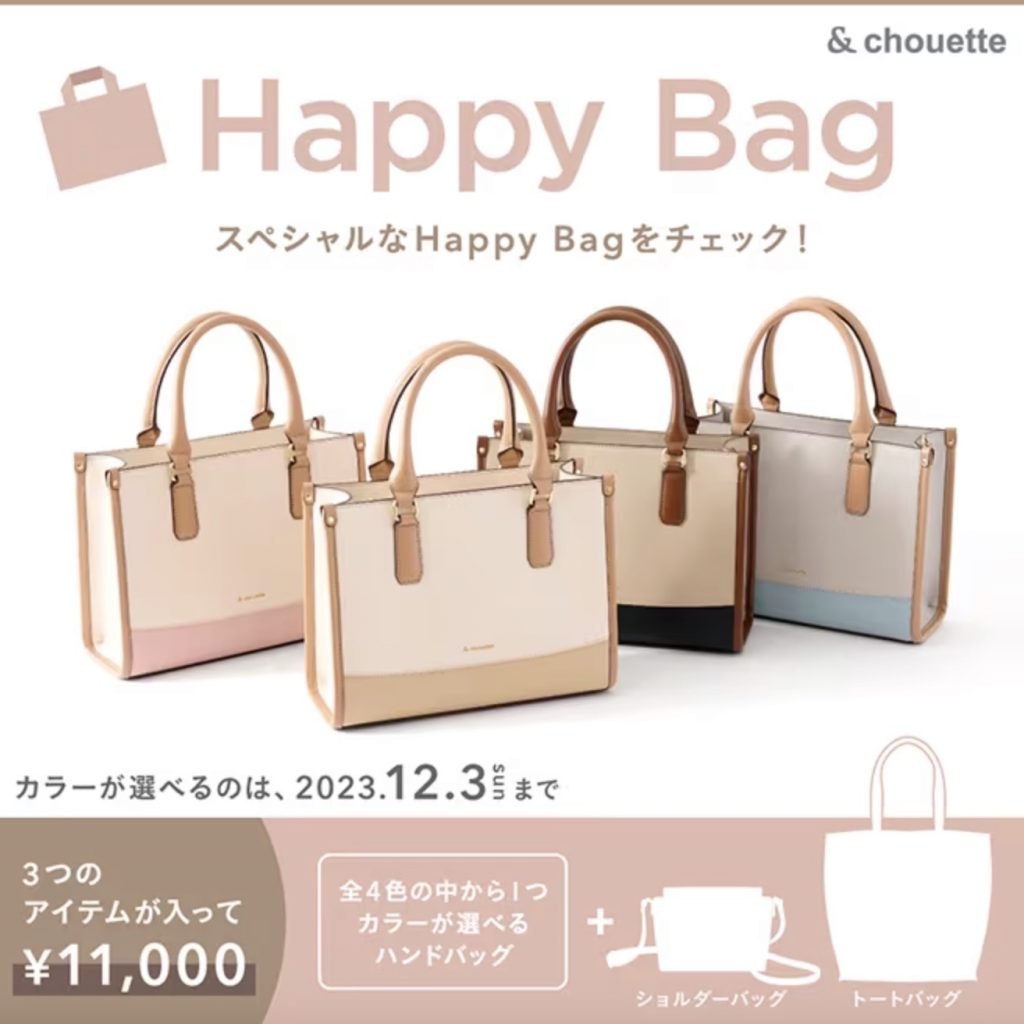 ► &chouette
Sub-brand under Samantha Thavasa! Still cute and sweet as its parent brand, but with more affordable prices~
The lucky bag is priced at JPY11,000 and includes 3 items: a handbag, a shoulder bag, and a tote bag.
Expected to ship on January 1, 2024.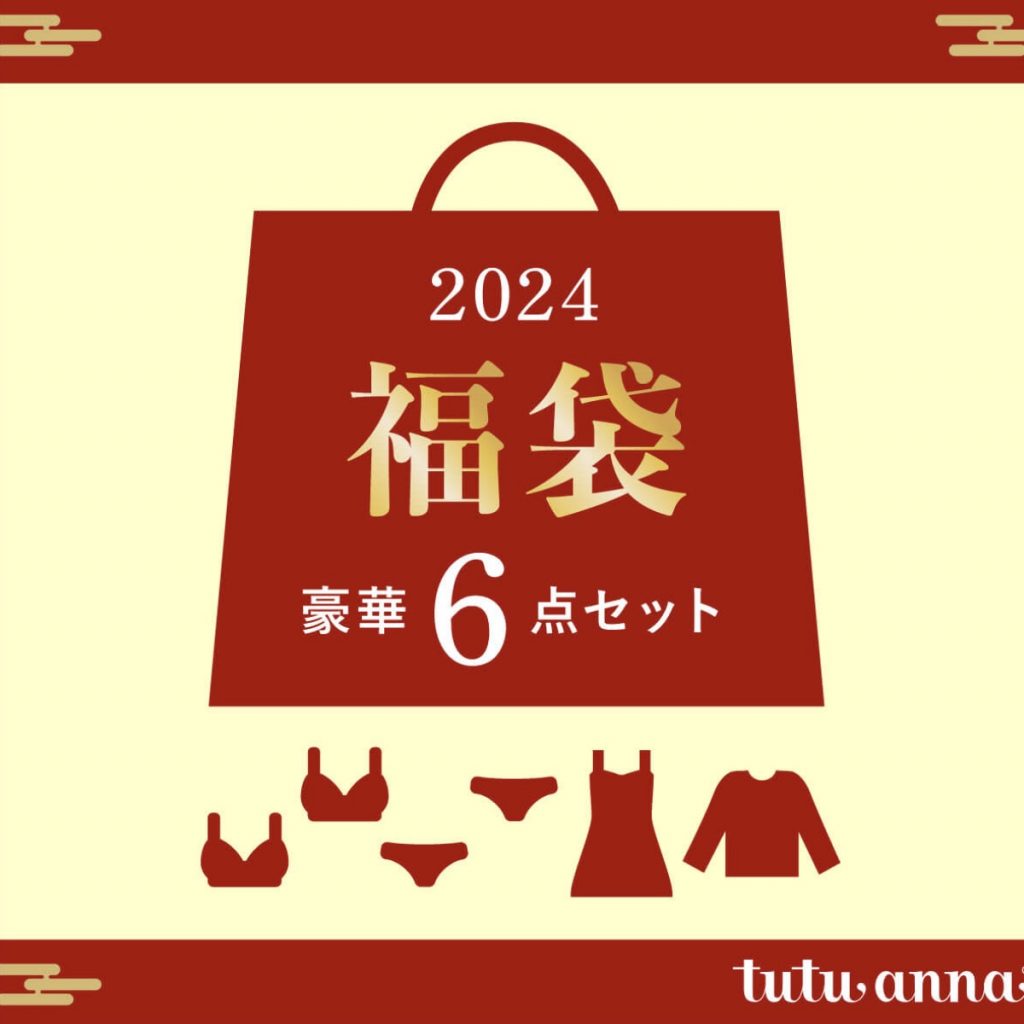 ► tutu anna
Japan's favorite cute and stylish lingerie brand!
Introducing two lucky bags:
Luxurious 6-piece set, priced at JPY2,990: includes 2 bras, 2 panties, 1 camisole nightgown, and 1 thermal innerwear;
Luxurious 7-piece set, priced at JPY4,990: includes 3 bra and panty sets, 2 panties, 1 camisole nightgown, and 1 thermal pants.
► RUNWAY Channel
Releases 6 major Japanese streetwear lucky bags:MURUA (ムルーア)、EMODA(エモダ)、GYDA (ジェイダ)、RESEXXY (リゼクシー)、EATME(イートミー)、EVRIS (エヴリス)。
The lucky bag of 2023 is priced from JPY11,000(approximately RM350)to JPY30,000 (approximately RM954)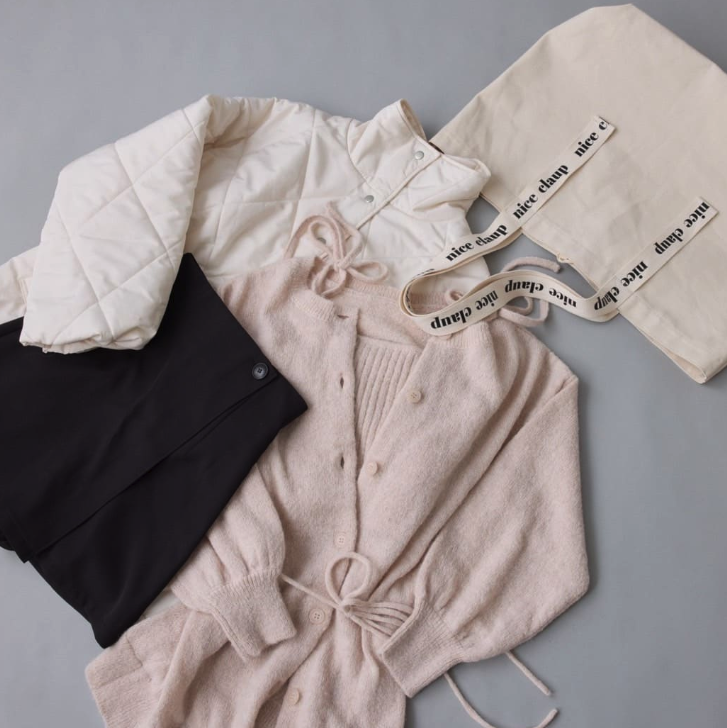 ► Nice claup

A Japanese brand known for its cute, girly styles
2 lucky bags in 2023:
Casual Girly Bag: 5 clothing items (plush coat, short hooded sweater, fishtail dress, knitted coat, mini messenger bag), priced at JPY15,400;
Sweet Lady Bag: 5 clothing items (long coat, fishtail camisole dress, knitted top and lined top, messenger bag), priced at JPY15,400
► Triumph
Famous lingerie brand that randomly offers over 60 different styles of lingerie
Launched six lucky bags of lingerie and underwear in 2023 priced from JPY1800 (approximately RM58) and to JPY6800 (approximately RM216).
► BUDEN SHOUTEN
A well-known traditional Japanese store that regained popularity in recent years with the resurgence of vintage fashion trends.
The brand has previously released two lucky bags, both priced at JPY15,000 (approximately RM477). Each lucky bag contains 7 clothing items, available in different sizes.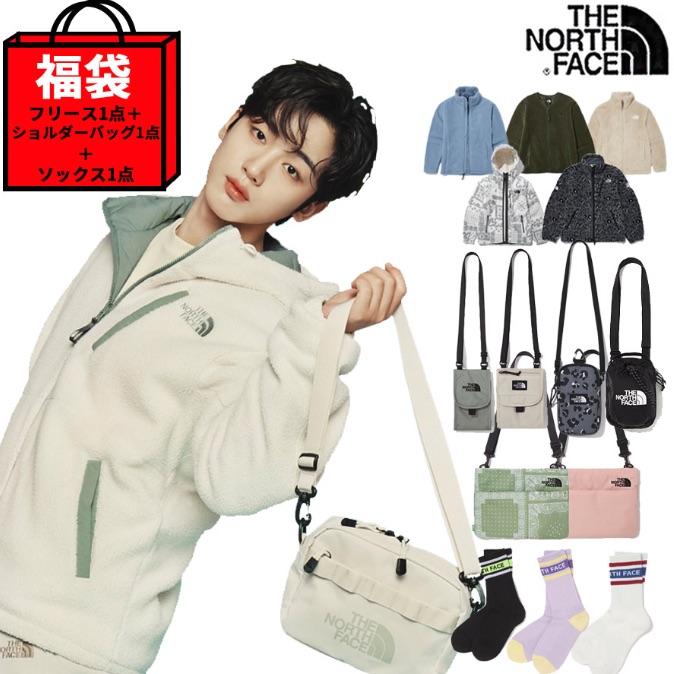 ► The North Face White Label
Exclusive White Label from Korean TNF, with numerous items not available in Singapore!
Priced at JPY16,660, it includes 3 products: a lamb wool coat, a crossbody bag, and socks, with styles distributed randomly.
Expected to be shipped within 6 to 10 working days after placing the order.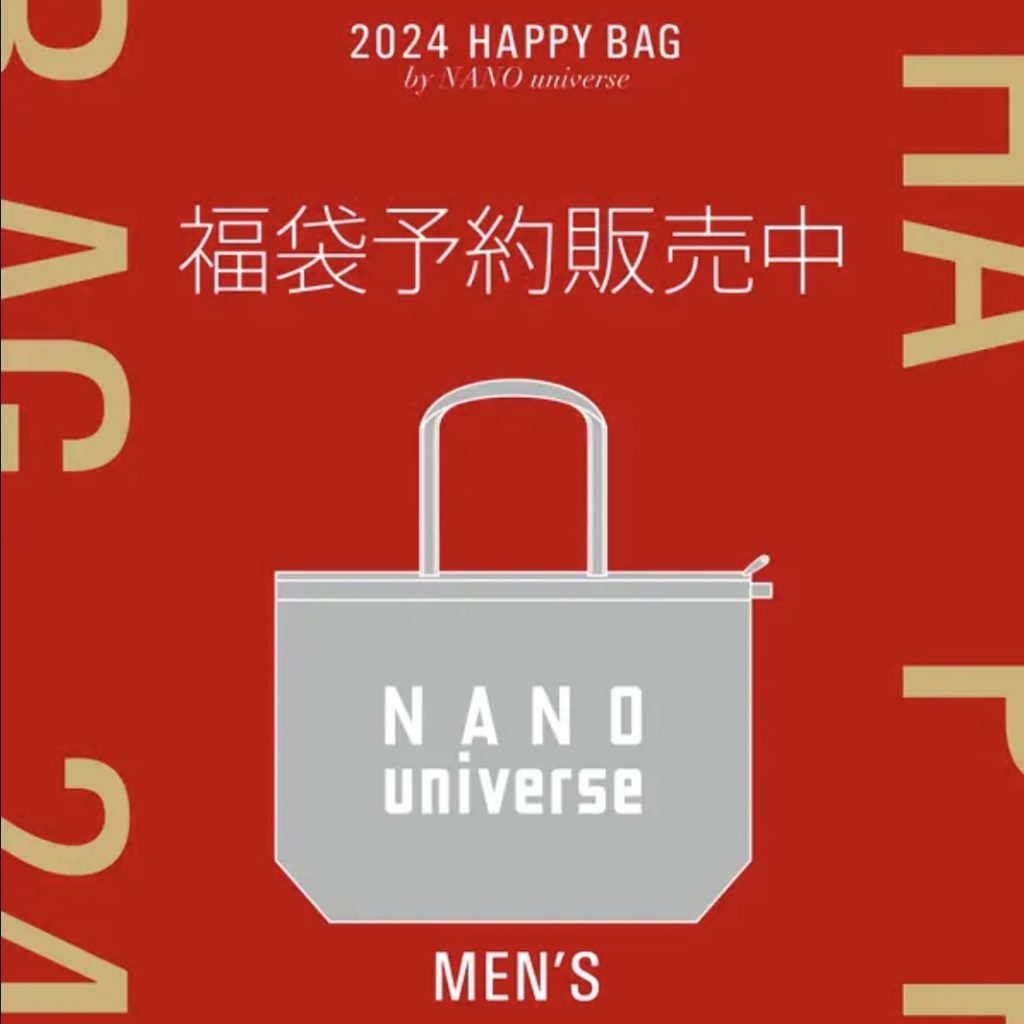 ► nano・universe
Introducing two lucky bags priced at JPY11,000
Style 1: Includes 4 clothing items (winter coat, autumn jacket, knitted sweater, top);
Style 2: Consists of 4 clothing items (winter coat, jacket with pants set, knit top).
Expected to be shipped on January 1, 2024.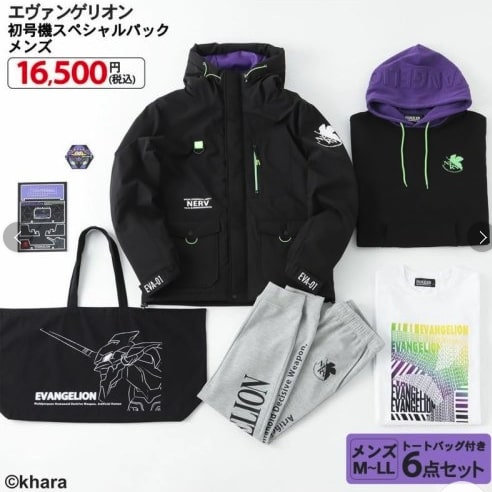 ► EVANGELION x Mac House
Hooded jacket, long-sleeve T-shirt, hoodie, jogging pants, coaster, calendar, tote bag, and more
Priced at ¥14,850
► Zooland
Popular kidswear brand which offers different lucky bags for boys and girls
Price of the lucky bag is JPY6600, which consists of 6-7 pieces of tops, outers, trousers and accessories for autumn and winter (approximately RM210)
Pre-order is open now, shipping starts in late December, 2023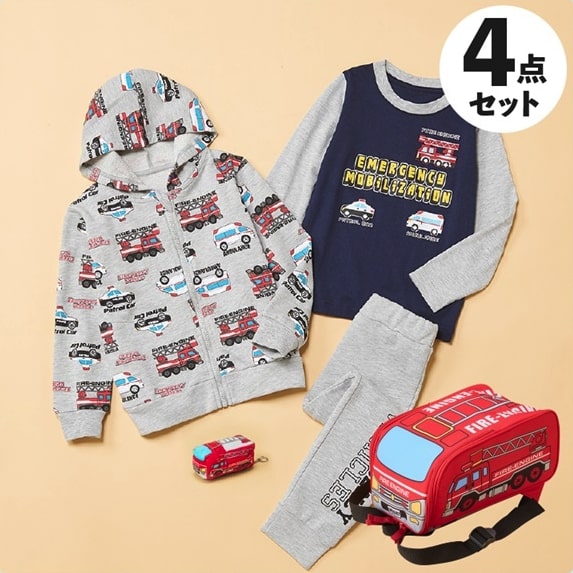 ► Narumiya
Popular Japanese children's clothing collective, featuring lucky bags that include 4-6 pieces of autumn/winter clothing, outerwear, pants, or accessories.
The lucky bags are available for both boys and girls, categorized into toddler and older children. They are priced between JPY5500 and JPY16500 (approximately RM175-525)。
Pre-orders are open now, shipping starts within this year or new year in 2024
► nico hrat
Japan's nationally recongnised kidswear brand known for its lively, cute designs
Price of the lucky bag is JPY6,930 (approximately RM220), with 4 dinosaur and camping-themed tops and coats
Pre-order is open now, shipping starts on late December, 2023
► Baby Doll
Affordable and high-quality Japanese children's clothing
Priced at JPY6,490, the unisex kids' lucky bag includes 5 items: a reversible jacket, a fluffy coat, a sporty sweater, a printed hoodie, and denim pants/skirt.
Expected to be shipped on January 1, 2024.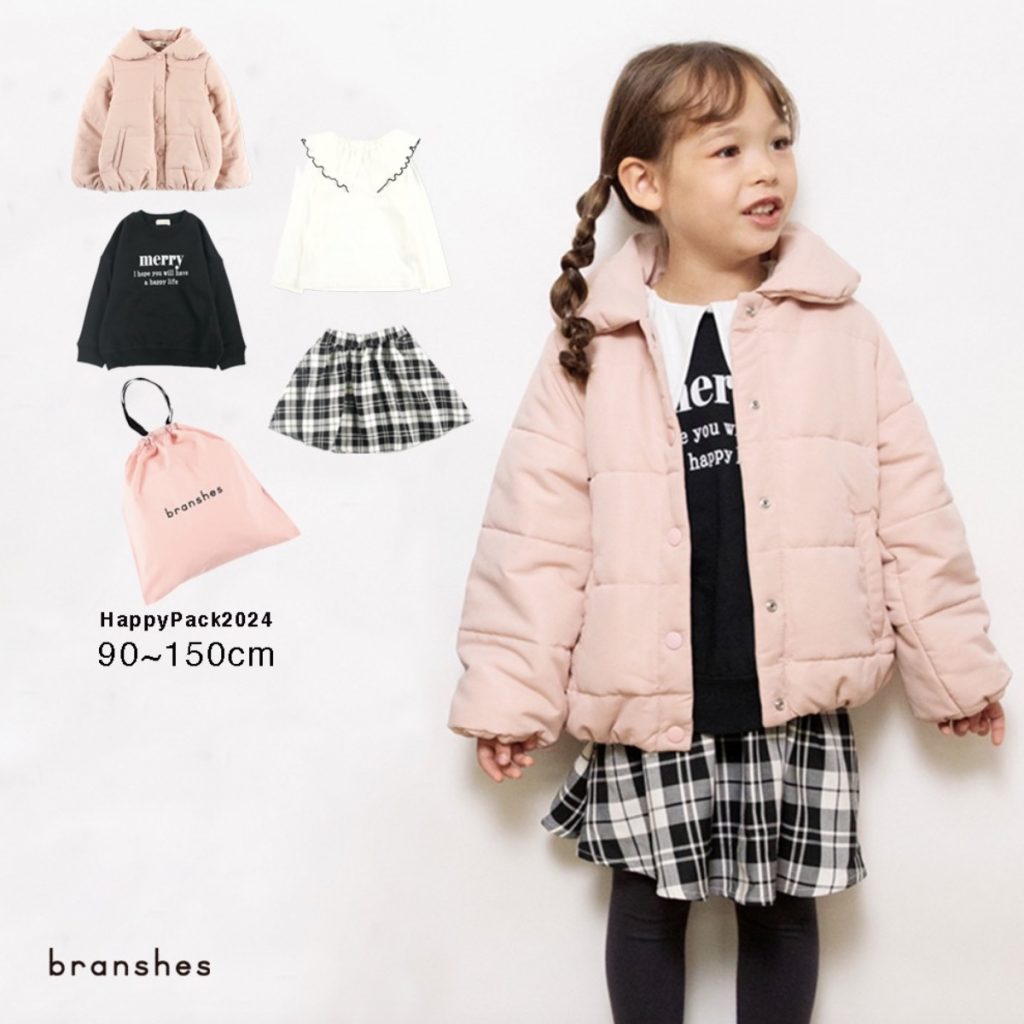 ► BRANSHES
Perfect balance between a romantic, fresh touch and comfort.
Priced at JPY5,940, the unisex kids lucky bag includes 4 items: a down jacket, 2 long-sleeve tops, and a checkered skirt/pants.
Expected to be shipped on January 1, 2024.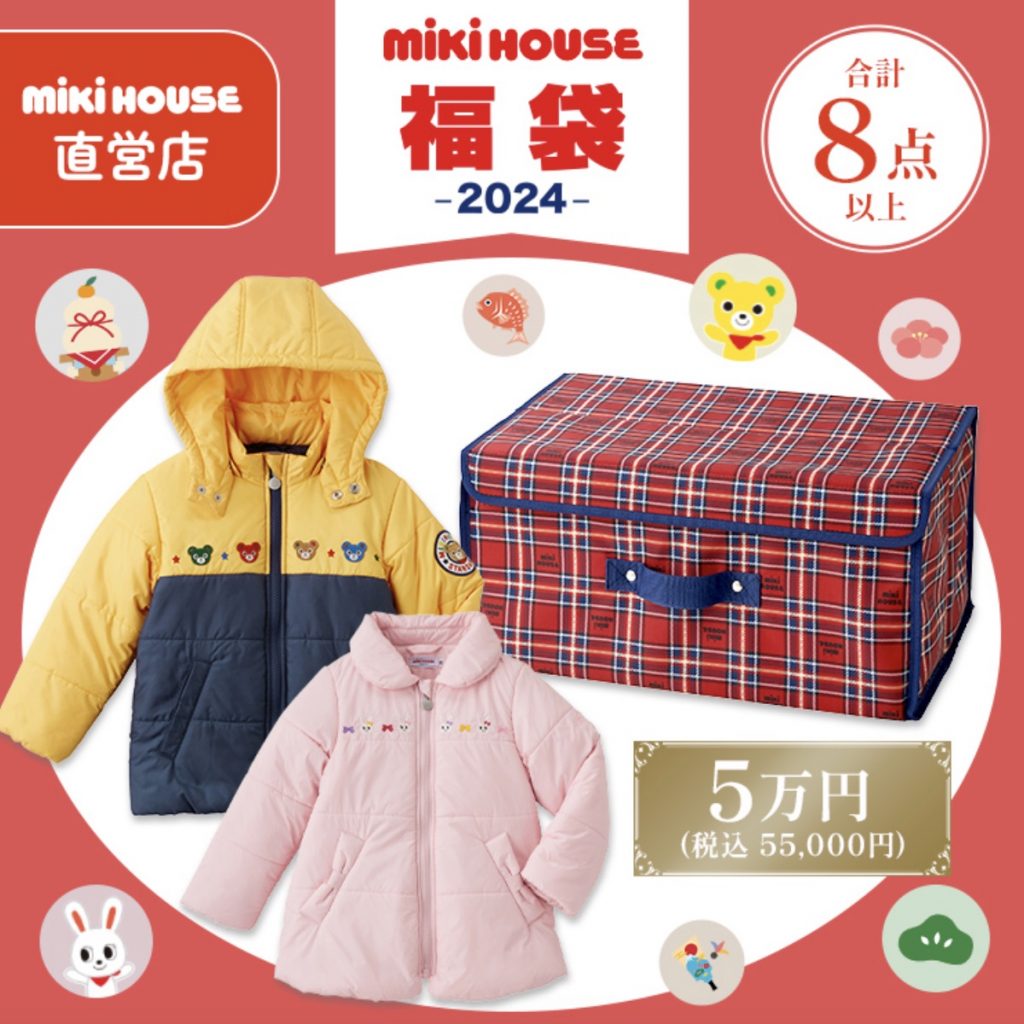 ► MIKIHOUSE
A globally beloved Japanese kids' clothing brand!
Introducing 5 kids' clothing lucky bags, priced from JPY22,000 to JPY55,000.
Each bag includes 5-8 items, featuring limited-edition sweaters, sporty hoodies, and random outfits suitable for autumn, winter, and spring.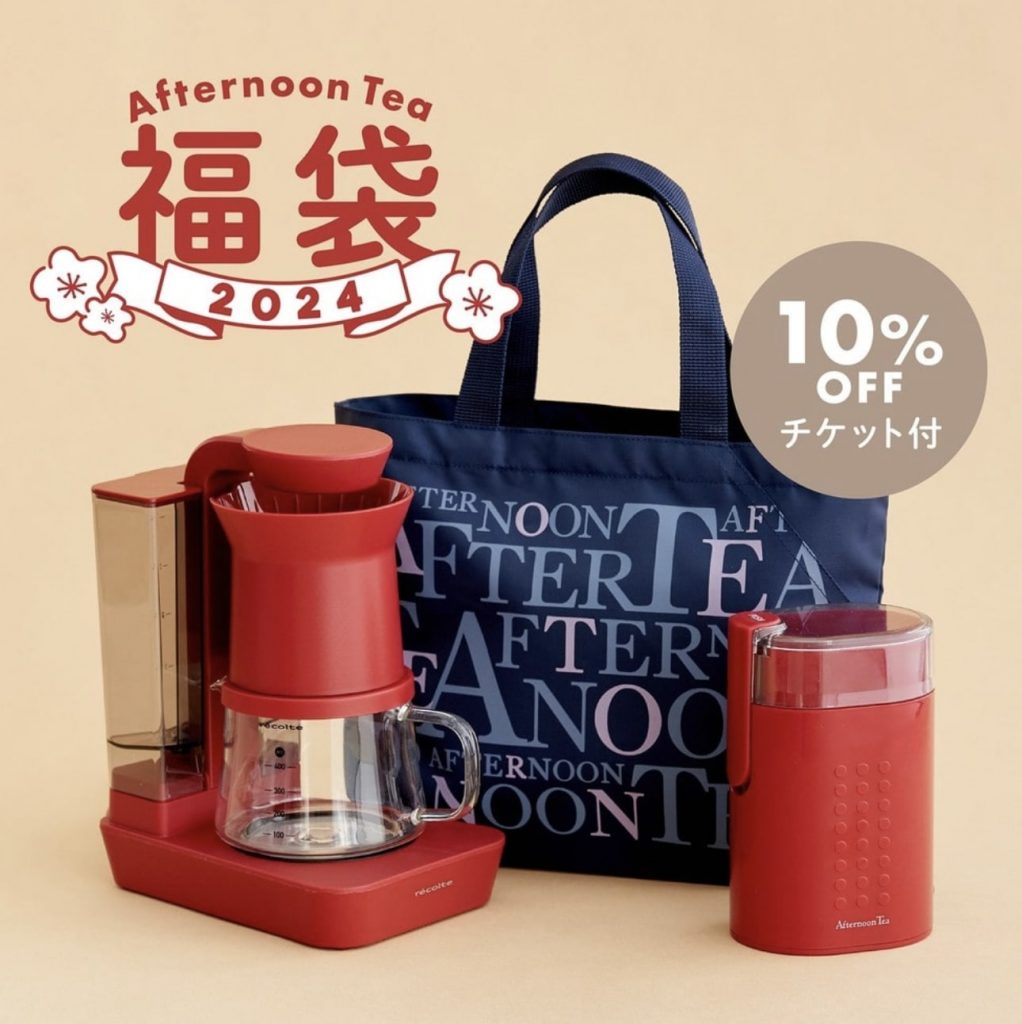 ► Afternoon Tea Living
Popular Japanese home goods brand
Launch threee different series of lucky bags exclusively on Rakuten, priced between JPY5500-11000. These lucky bags include kitchenware, baby essentials, and home appliances
Now available for purchase, shipping starts on 1/1/2024
► nishikawa
Japan luxury bedding brand
Launched five lucky bags previously, priced from JPY29,900 to JPY49,000 (approximately RM951 to 1558), contains down comforters, blankets, and more
► Craftholic
Popular lucky bag from Craftholic, known for their huggable plush cushions designed by Japanese designer, Ikuko Yamamoto
The lucky bag is priced at JPY5,830(approximately RM185), comes with 4 items including cushions, blankets, reusable bags and more
Available for purchase from 1st January to 31st January, 2024
► Belle Maison
Famous Japanese online shopping site specializing in men's and women's clothing, as well as home goods
Launch multiple lucky bags with prices ranging from JPY2,200 to JPY6,160 (approximately RM70-196).
The lucky bags offer different series to choose from, including casual wear, sleepwear, children's clothing, and lingerie, with limited-time promotions!
Now available for purchase, lucky bag is expected to be shipped within 1-2 business days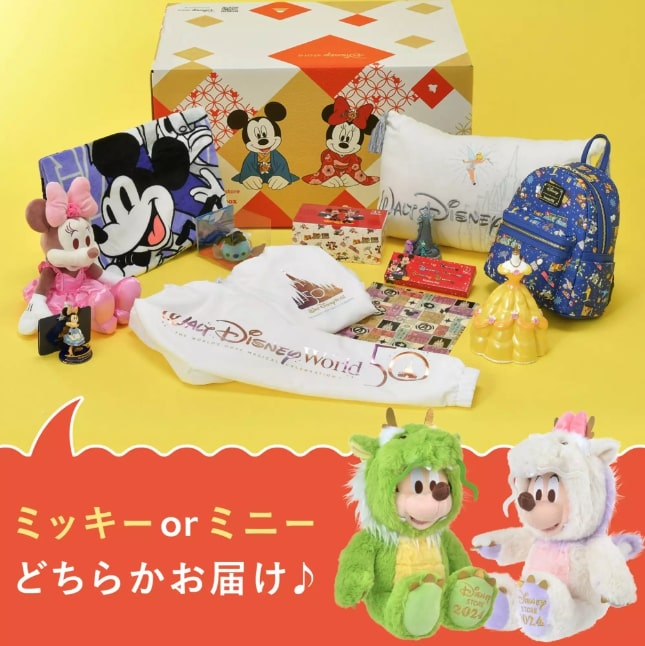 ► Disney JP
Two lucky bags are available, priced at JPY3500 and JPY10,000
The lucky bag includes over 3 times the value of Disney items, featuring the Year of the Dragon plush, eco-friendly bag, stationery, backpack, etc.
Pre-orders of JPY10,000 bags will be open to the public starting on December 1st
► GIVENCHY BEAUTY
Fusing Givenchy's fashion philosophy, introducing an aristocratic and elegant makeup collection.
Priced at JPY11,000, the lucky bag includes 3 limited-edition products:
Teint Couture Cushion, No.37 Rouge Grainé of Rose Perfecto Lip Balm, and Le Rouge Sheer Velvet
Expected to be shipped on January 1, 2024.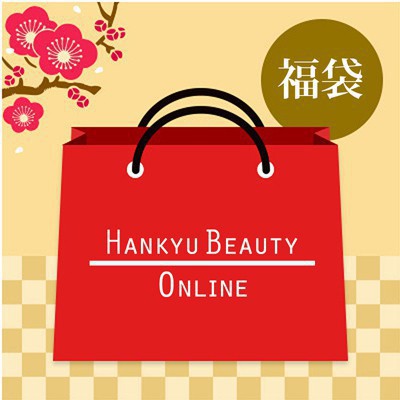 ► Sabon
In 2024, there are three lucky bag options, each with two price points:
Valued at JPY12,100, the lucky bag includes 5 items;
Valued at JPY12,650, the lucky bag includes 4 or 5 items.
► CANMAKE
Aeon Japan Department Store Lucky Bags are now available in various categories e.g. fashion, home goods, and cosmetics.
Popular Japanese drugstore makeup brand launches their online exclusive lucky bags!
2023 lucky bag priced at JPY1,320, limited to 200 bags per day
► Lupicia
Perfect gifts! The Japanese specialty tea store, offers a wide range of black tea, oolong tea, and Japanese tea selected across the globe.
Three types of lucky bags: "Pine," "Bamboo," and "Plum" allows you to choose your preferred loose leaf tea or tea bags (green tea, black tea, oolong tea, Darjeeling, etc.).
"Pine" lucky bag priced at JPY10,800 (approximately RM343).
"Bamboo" lucky bag priced at JPY5,400 (approximately RM172).
"Plum" lucky bag priced at JPY3,240 (approximately RM103).
Pre-orders is open now, shipping starts on December 22, 2023.
► yucyulu agar coffee jelly
Perfect for your dieting journey! Taste the guilty-free agar coffee jelly in extra quantities with the limited lucky bag
Lucky bag priced at JPY1,880 (approximately RM60), Including 15 servings of agar coffee jelly
► Tasogare Coffee
Must-buy lucky bag for all coffee lovers! High-quality coffee from all over the world is gathered and roasted carefully to bring a fragrant and delicious coffee
Apply coupon to get half price off for a limited time only! Priced at JPY3490 (approximately RM111), comes with 100 bags of coffee in 9 different flavors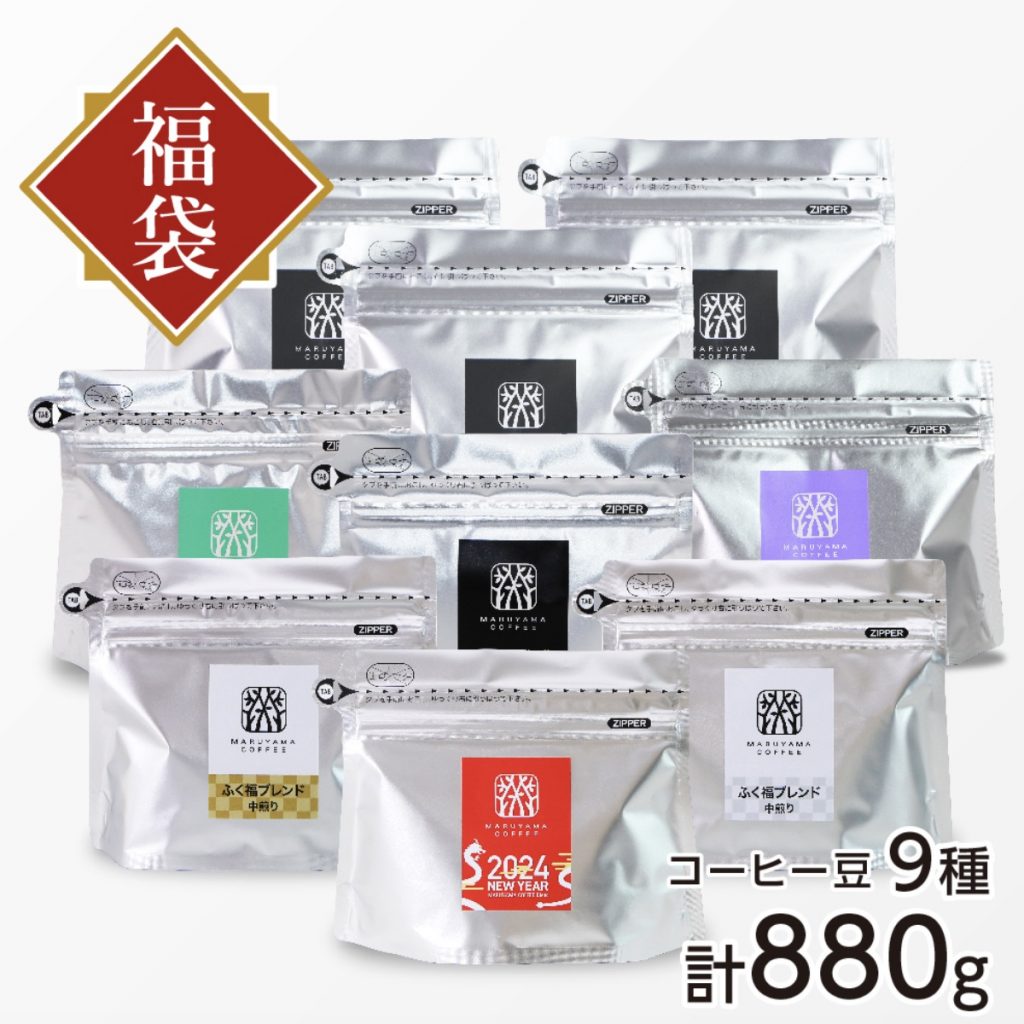 ► MARUYAMA COFFEE
From the champion coffee brand in Karuizawa, presenting a unique coffee experience crafted through exclusive roasting techniques!
Introducing 6 value-packed mixed lucky bags, priced from JPY6,100 to JPY22,300
The lucky bags offer different sets, each containing 6-8 packages of coffee beans, ground coffee, and drip bags with varying roasting levels.
Expected to be shipped on January 1, 2024.
► Sarutahiko Coffee
Japan's most popular coffee brand, acclaimed by the media as one of the representatives of Japan's Third Wave Coffee.
For 2023, there are 3 lucky bag options. In addition to the usual contents like drip coffee bags, ceramic cups, or coffee beans, this year introduces a premium lucky bag featuring 6 varieties of award-winning coffee beans of the fineset quality. The lucky bags are set to be shipped on December 20.
Priced from JPY7,020 to JPY8,500.
COMING SOON!
► Lipton
Selected tea lucky bags at discounts of up to 54% off, save more with a coupon!
2023 lucky bags priced from JPY2,350 to 6,500 (approximately RM74 to 207), each contains various flavors of loose leaf tea and tea bags, with some including limited edition premium items as gifts
► Kayanoya
Essential cooking kits for Japanese home cooks, made with fresh local ingredients without any chemical seasonings or preservatives, ensuring safe consumption for everyone
Lucky bag options for last year:
5,400yen lucky bag (approximately RM172), includes 9 or more cooking kits, limited to 1,500 bags.
10,800yen lucky bag (approximately RM343), offers over 20 different cooking kits, limited to 1,500 bags.
21,600yen lucky bag (approximately RM687), features signature cooking kits and includes two ceramic bowls, limited to 100 bags.
► TAMACHAN SHOP
Highly acclaimed collagen drink powder in Japan, made with domestically sourced pig skin for high purity. No artificial colors, flavors, sugar, or fat
In 2023, 7 lucky bags were introduced, each offering a combination of specific benefits. All priced at JPY4,970 (approximately RM158) with coupon, containing 3 to 4 packages of the product.
► UCC
The well-known coffee brand introduces 3 lucky bags in 2023, all priced at JPY4,500 (approximately RM143)
The lucky bags offer a maximum value of JPY6,218.
In addition to increased quantities of coffee beans and ground coffee, each bag has gifted a coffee cup
---
A lookback at 2023's favourites
1. earth music&ecology 2023 HAPPY BAG
Renowned Japanese woman clothing's brand for effortlessly blend minimalism, casual style, and sweet elements into their designs. With their Lucky Bags, you can score a fantastic deal and get a delightful mix of 7 fashion pieces, including tops, dresses, and outerwear, which are praised by many members! Make a look at the clothes of the brand before getting your new lucky bag!
JP Price:RM350(JPY11,000)
2. Osewaya 2023 Earring Lucky Bag
The high-quality Japan jewelry store once offered a lucky bag packed with 10 pairs of stylish and adorable earrings. Guess what? You can still purchase them now at 20% off across the entire website, making it only cost $13 per pair on average.
JP Price:RM127(JPY3,984)
3. A BATHING APE HAPPY NEW YEAR BAG 2023
Experience the iconic Japanese Harajuku streetwear brand that has stood the test of time! They released incredible lucky bags featuring three series: "MILITARY," "BAPE," and "BABY MILO" last year. Each bag contained 4-5 pieces of clothing and bags. These items are usually priced at over RM400 each locally, but now you can get them for just around RM240-300 per piece!
JP Price:RM805-2400(JPY25,300-44,000)
4. Maruyama Coffee's Lucky Bean Bag 2023
Indulge in the world champion coffee from Karuizawa, where exclusive roasting techniques bring out the ultimate flavors of the coffee beans! In 2023, they introduced a range of lucky bags featuring roasted coffee beans, drip coffee, and decaffeinated options.
JP Price:RM168-936(JPY3,240-18,000)
5. Assorted Almond Fish Snack Lucky Bag (10 bags)
A must-buy specialty from Rakuten! These snacks are low-temperature baked instead of fried, also rich in calcium and protein. The lucky bag will randomly include 10 packs from a selection of 15 flavors, allowing you to experience different tastes and discover your favorites.
JP Price:RM134(JPY4,200)
Step-by-Step Shopping Tutorial
Not sure how to buy lucky bags on the 2 major Japanese online shopping platforms? We've got you covered. Follow our step-by-step guide below to shop hassle-free!
-Rakuten Japan Tutorial-
Step 1:Go to Buyandship website to log in or register as a member.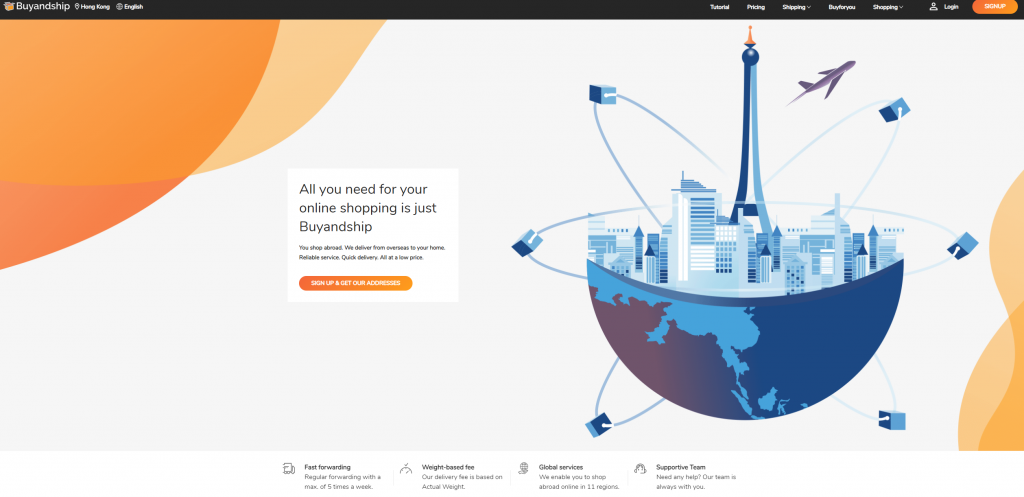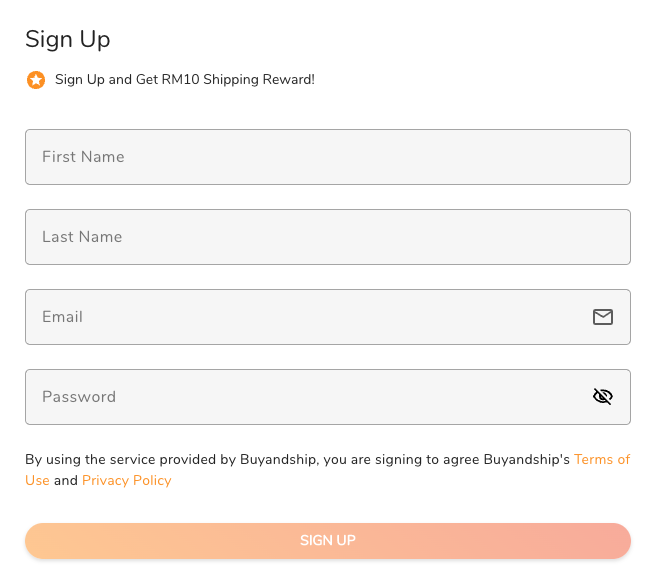 Step 2:Fill in your first and last name, email address and set your account password. Click "Sign Up" once details are completed.
Step 3:Browse on Rakuten to pick your favourite item, you can add item into your cart or checkout immediately.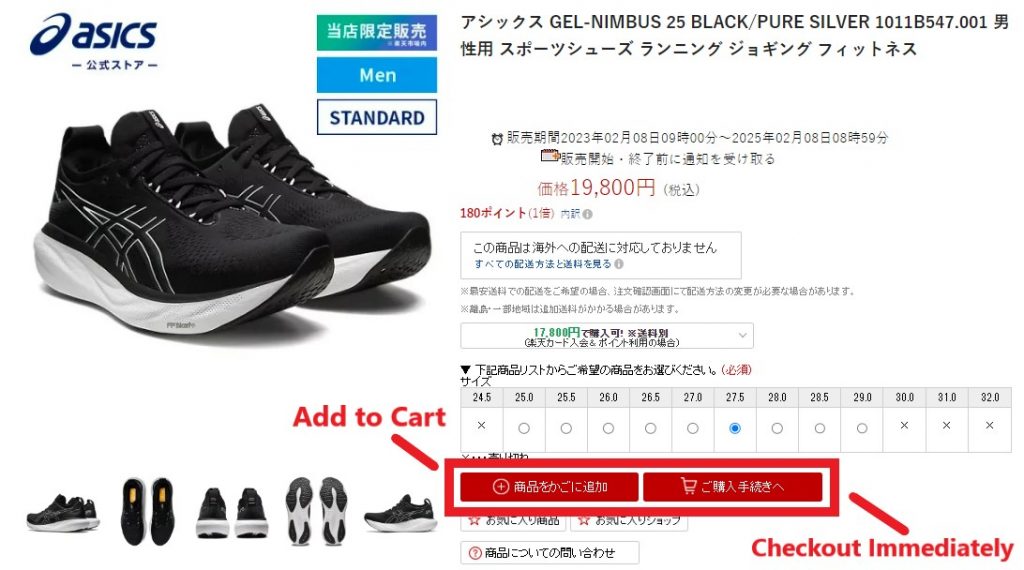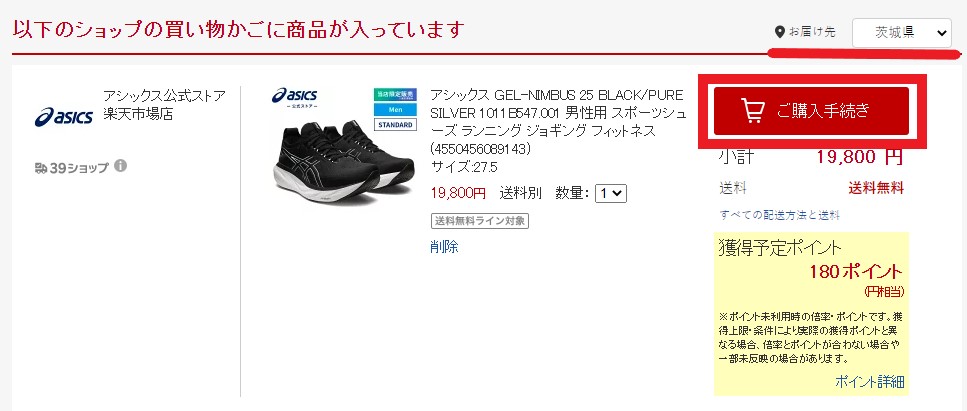 Step 4:Go to your shopping cart, select "茨城県 (Ibaraki Prefecture)" as the shipping location from the upper right corner.
Check and make sure correct items are added into cart, and proceed.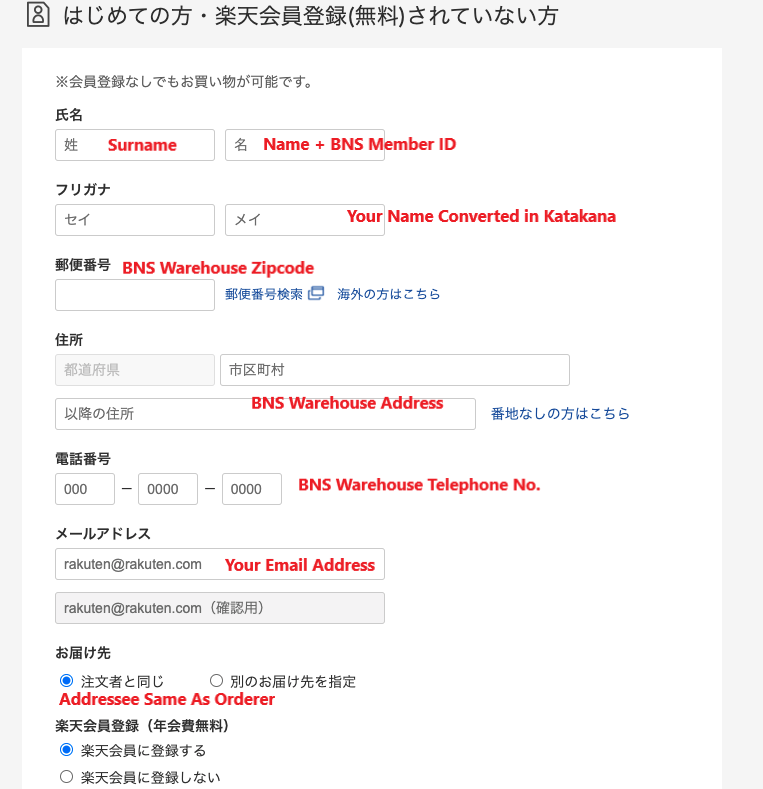 Step 6:Fill in delivery address. Go to the "Overseas Warehouse Address" on your Buyandship member centre and select "Japan" to view the information of Buyandship's Japan warehouse.
In the name session, please enter your name and Buyandship membership number (e.g. MYXXXXXX). For the "フリガナ", you need to convert your name into Japanese Katakana (click here to convert). Once it's converted, copy and paste it onto the name bar.
Step 7:You can choose whether to register as a member on Rakuten. If you don't want to register, you can click the second box "楽天会員に登録しない".
It's highly recommended to register as a member if you shop often on Rakuten as you can save payment and shipping details on your account for faster checkout next time, and earn points!
Set your password if you proceed with registration.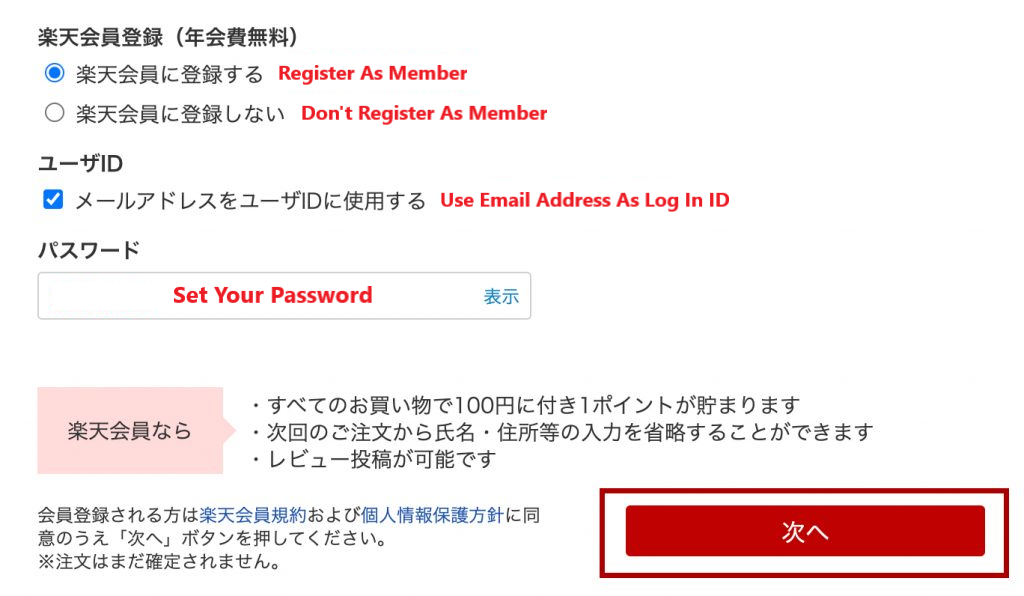 Step 8:Proceed onto payment page, fill in your credit card information to settle the payment, and then click "次へ".
Step 9:Confirm your order information, and then click "OK" (the red box shown). You'll receive email confirmation once order is submitted.
Step 10:Once you've received a shipping notification email from Rakuten, go to your member centre and declare the shipment on Buyandship to receive your package as soon as possible!
💡 Members can purchase Buyandship Plus during the parcel declaration process. The fee will be 3% of the declared value of your parcel, which will be collected together with the delivery fee (minimum of RM15 will be charged).
---