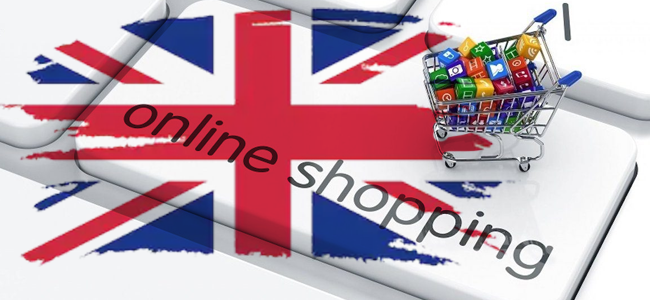 Every now and then, we all love browsing and creating our shopping wishlist from international websites. And sometimes we are tempted to splurge a little bit by purchasing an item (or some) that we hardly find in our own local online stores. Take the UK, for example. Browsing through online stores from the UK is considered almost a sin because they have nice items with tempting bargains, especially when it comes to apparel.
Here are a few tips on how you can find a good deal if you happen to come across an online store from the UK.
Browse Deep
Don't be afraid to do a little deep browsing when you're on any online stores. Deep browsing means you browse further into the pages until you find some items that are on discount. Rule of thumb: They (the merchants) will always place some older and/or discounted items deep into the pages that it's almost hard to spot. As soon as you land on the main page, there are mostly new items that are on sale and priced reasonably. When you dive deeper, you may even find better bargains.
Be Observant
Most of the online stores have the tendency to "hide" the sale page link. UK online stores are getting better at playing this hide-and-seek game as well. When users arrive on the main page, their eyes are automatically focused on the obvious: Big banners and flashy animated graphics — and most of these items are right in the middle of the page. Here's a tip, don't just focus on these distractions because somewhere hiding at the top or around the corners are the discount codes or "items on sale" page.
Our natural way of reading is from left to right. So those text or links on the left side are more obvious than those on the right. Therefore, they will place the sale page link on the right, making it less obvious when you first land on the page. Can you easily spot the sale page link on the website screenshot below?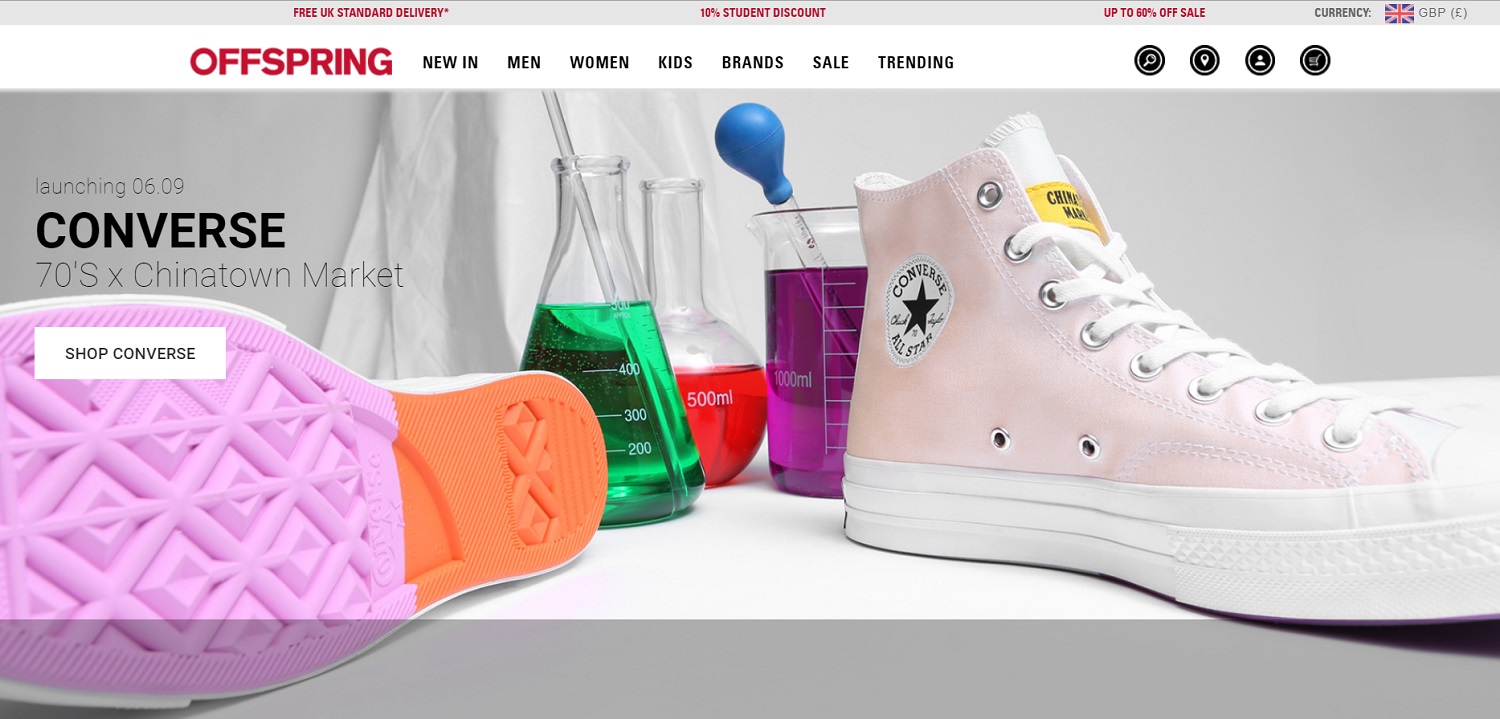 Not that easy to spot, right? So always be observant.
Be Aware of UK Bank Holidays
Why? Because during these times, there will more likely to be impromptu flash sales. Most of the time, we tend to miss these kinds of sales simply because we are not aware of the UK bank holidays. It is useful to note them in your calendar so that you won't miss the awesome bargains. And to make things rather challenging, there won't be much of an announcement as to when they'll happen. In short, do keep yourself updated and aware of the UK bank holiday dates. This will save some extra (British) pounds off your back. See what I did there?
Use Buyandship as Your Shipping Provider
Buying an item on sale is one thing, but getting it sent over is another. Shipping fees will sometime cost more than the item itself, especially when it involves international shipment. So what is the best cost-efficient shipping provider that you can use? Buyandship, of course!
At only RM18 per pound, you will save more on shipping fees than you can imagine. The best thing is, we charge you based on actual weight and not on volumetric weight — no more paying for air. You can also consolidate all your items into one box. Imagine if you buy a few items from different stores that weigh about a pound in total, you will only have to pay RM18 for ALL the items' shipping fee.
How does it work? Check out the infographic below: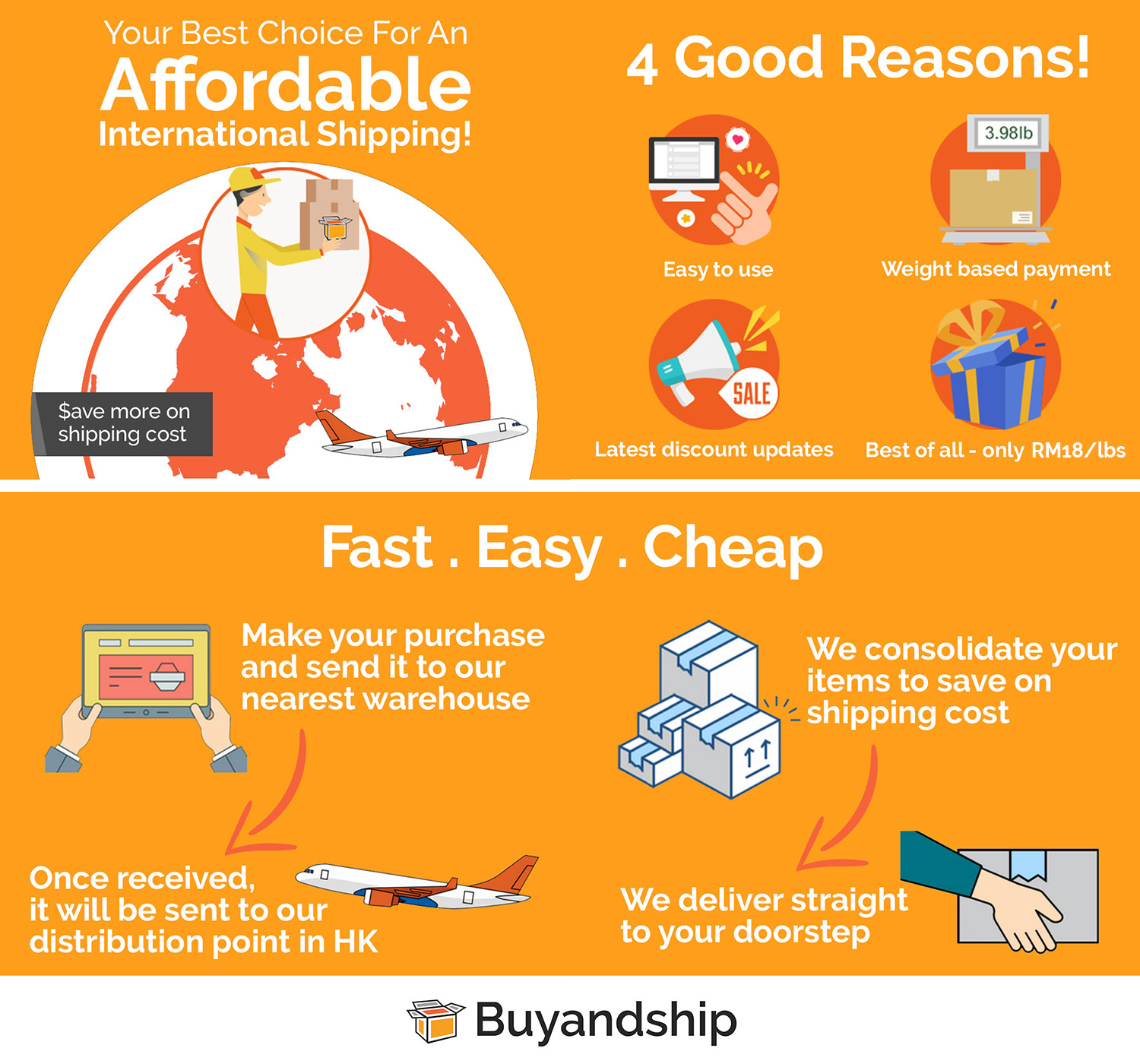 For further instructions on how to use Buyandship Malaysia as your preferred international shipping provider, click on the following link to the tutorials: www.buyandship.com.my/tutorial/
Now, let's go shopping!