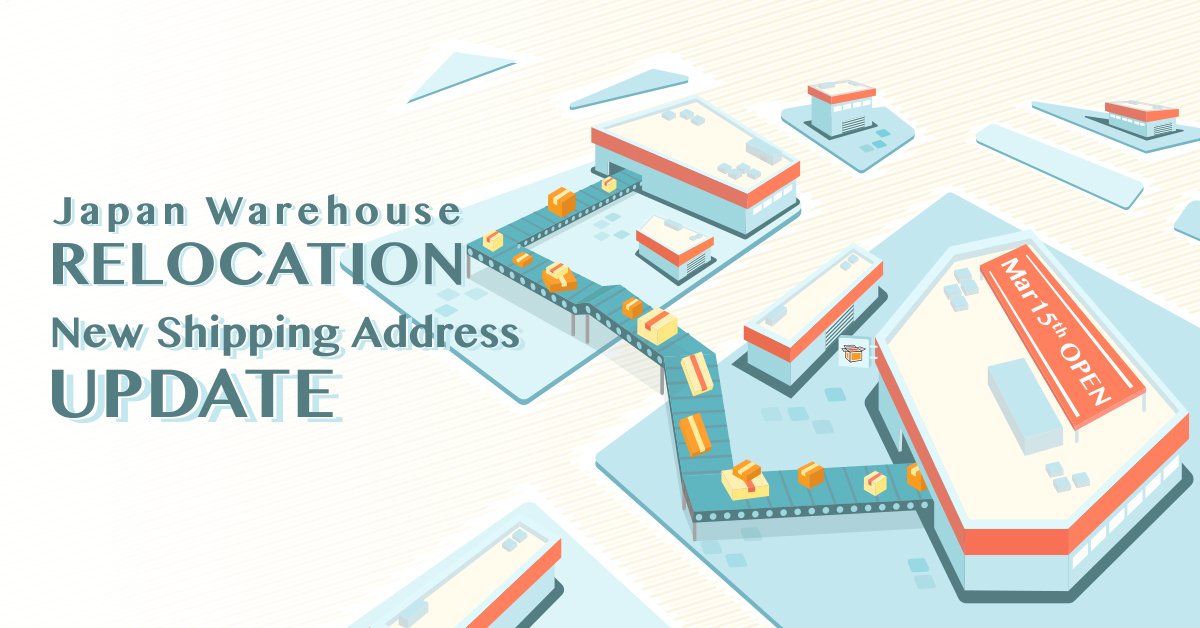 Our new warehouse in Japan is going to be open from March 15th! More shipments can be processed in this new spacious warehouse. To ensure an efficient freight forwarding of your shipment, we strongly recommend you to ship with our new warehouse now.
From March 15th to June 15th, all shipments arriving at our previous warehouse in Chiba will be automatically transferred to our new warehouse for further processing and, as a result, an extra 1 – 2 processing days will be required for those shipments which are sent to our previous warehouse. If you have a pre-order with our previous warehouse, you are advised to contact your seller for updating the shipping address as our new address which is more efficient.
From June 16th, 2021 onwards, our previous warehouse will be closed. All parcels addressed to this location will then be regarded as abandoned parcels without any further notice.
Thank you for your continued support!
>> Get the new address by clicking "Member Center > Overseas Warehouse Addresses"
---
We have prepared the following Top 20 Japan shopping sites for your convenience.
>> Check our "Featured Shopping Sites"