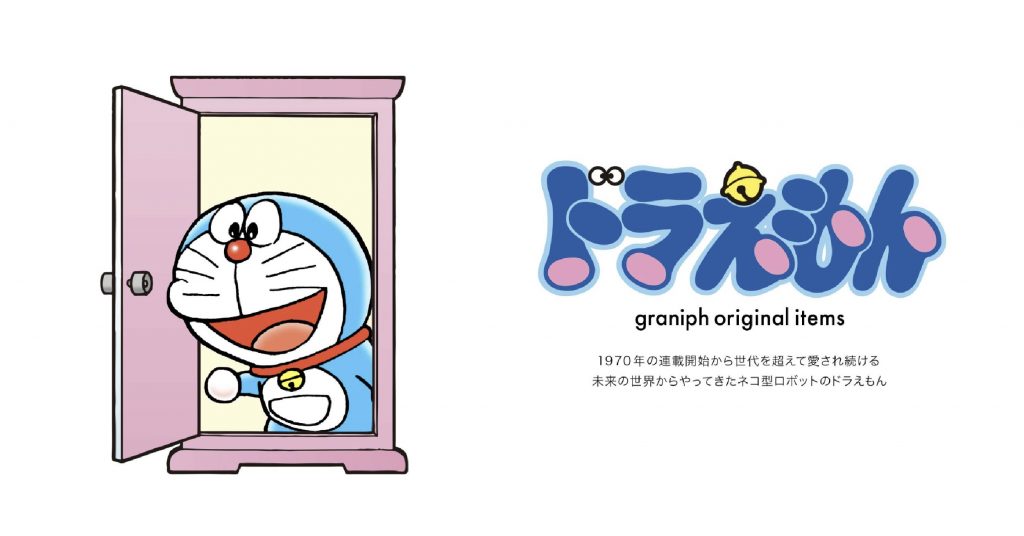 If you're looking for unique and fun graphic T-shirts, then we have found the perfect shop for you! Graniph is a Japanese clothing brand that specialises in graphic T-shirts with different collaborations with popular anime, cartoon and video games. You can find good-quality, original designs with reasonable prices here – the brand is similar to Uniqlo in terms of quality and special collaborations. If you like Uniqlo, then you probably would be interested to explore Graniph! With new designs released every month, the official website is easy to navigate – all you have to do is translate the website with Google Translation Tool and you're good to go!
Any Malaysian who likes to shop online will know the frustration of picking out purchases on a website based overseas, only to find at the checkout that the store can't ship to Malaysia. Parcel forwarding service is the answer to this problem! Buyandship has 12 warehouses worldwide, which allows you to shop around the world! We provide our users with affordable, actual-weight based shipping rates, hassle-free Delivered Duty Paid (DDP) option and free parcel consolidation service. Sign Up to Get RM10 Off Now!
Popular Collaborations by Graniph Japan That Might Interest You!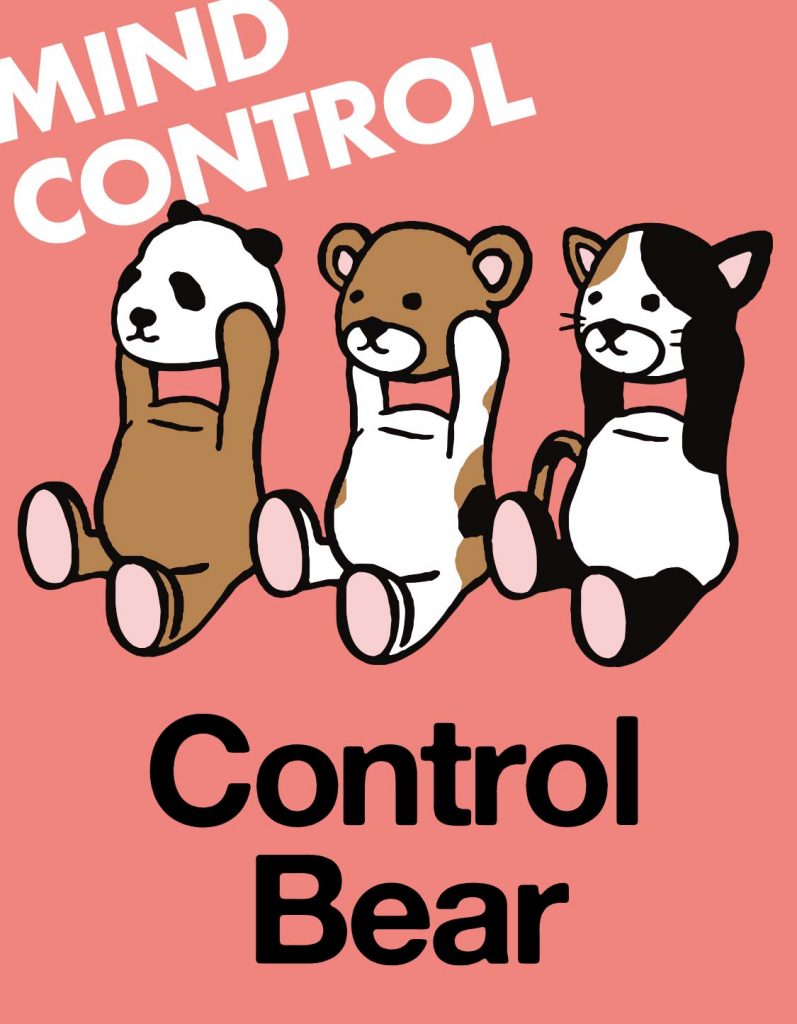 Control Bear
Graniph launched a product line with the theme of Control Bear, featuring a cute bear which looks innocent and creates a playful image of pulling up its own head. It may look scary but in fact the artist is trying to convey a message through this image: "You are in control of everything and don't let anyone control what you do or force you to be someone you are not".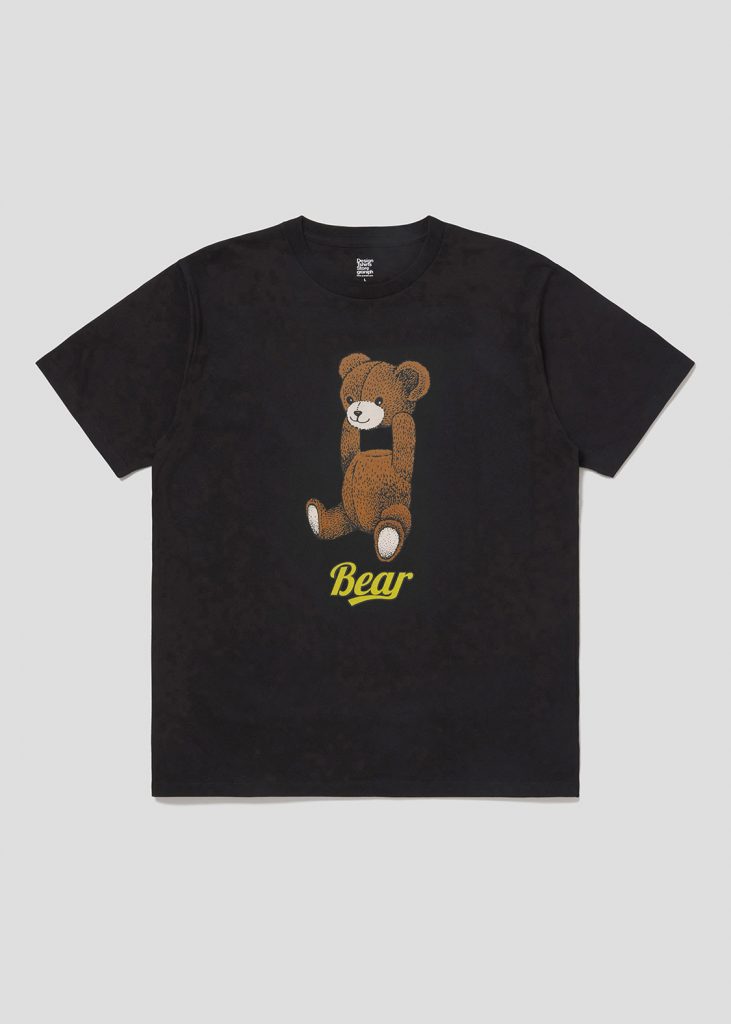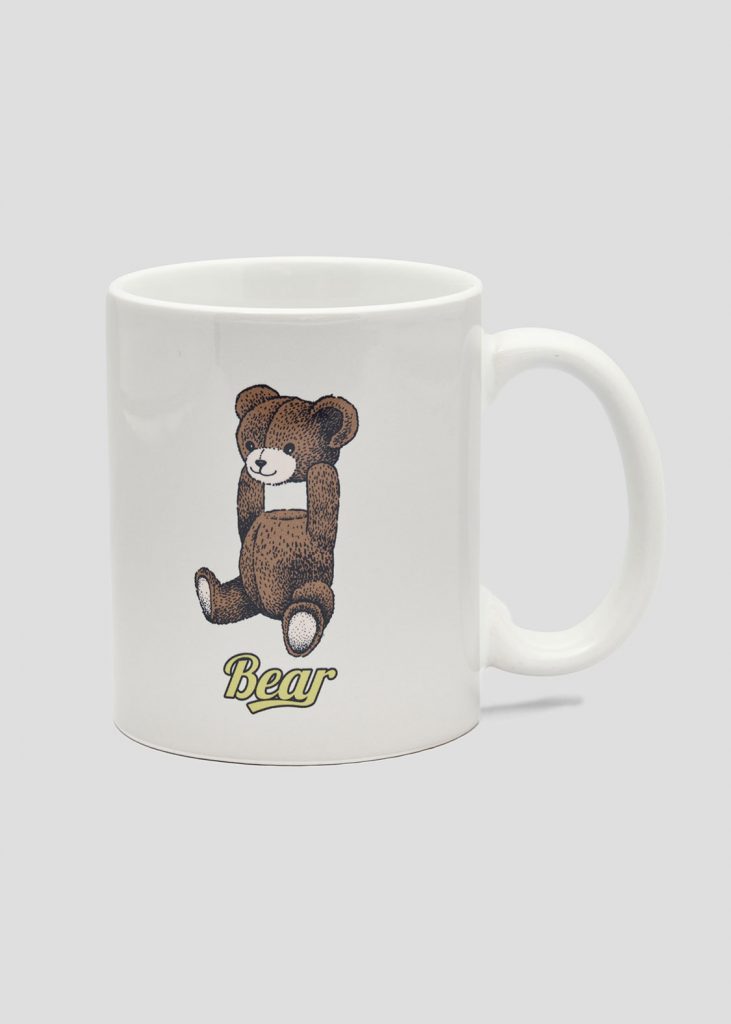 Products:Unisex clothing, Home Products, Tote bags, Accessories
Price Range:JPY 400 – 8,900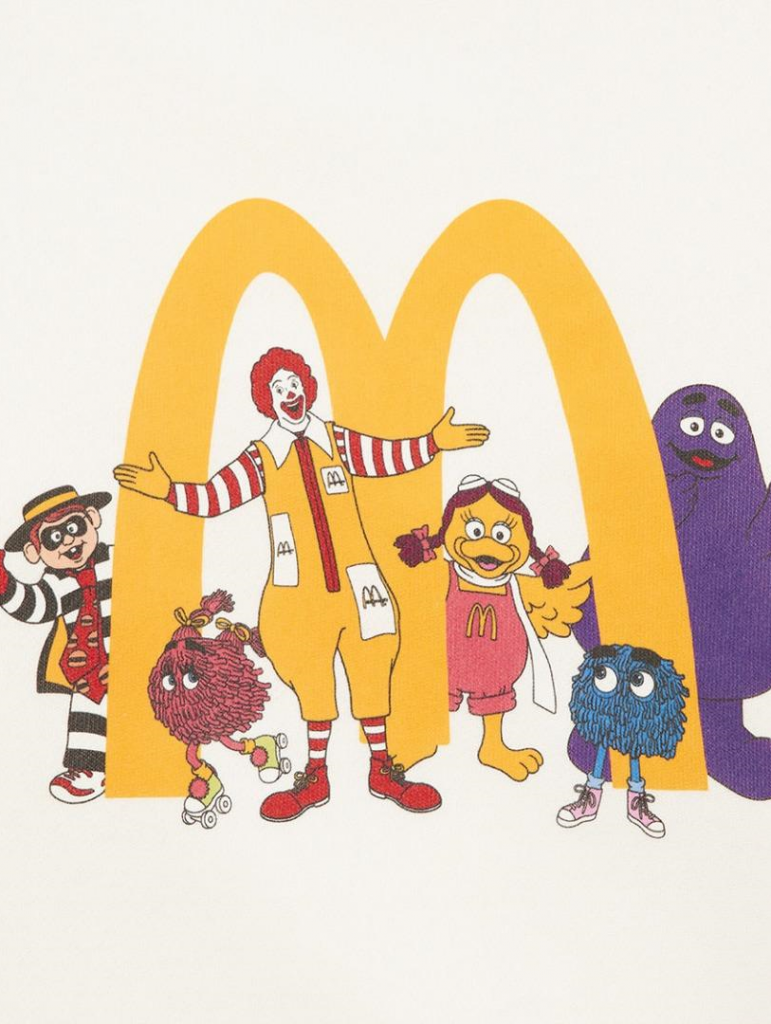 McDonald's
Being a well-known global hamburger restaurant chain, how can you miss out on this fun collaboration with McDonald's! Apart from classic graphic designs around McDonald's hamburgers and fries, Graniph also included designs around its unique characters such as Ronald McDonald and Grimace! Check out the collaboration if you like burgers and fries!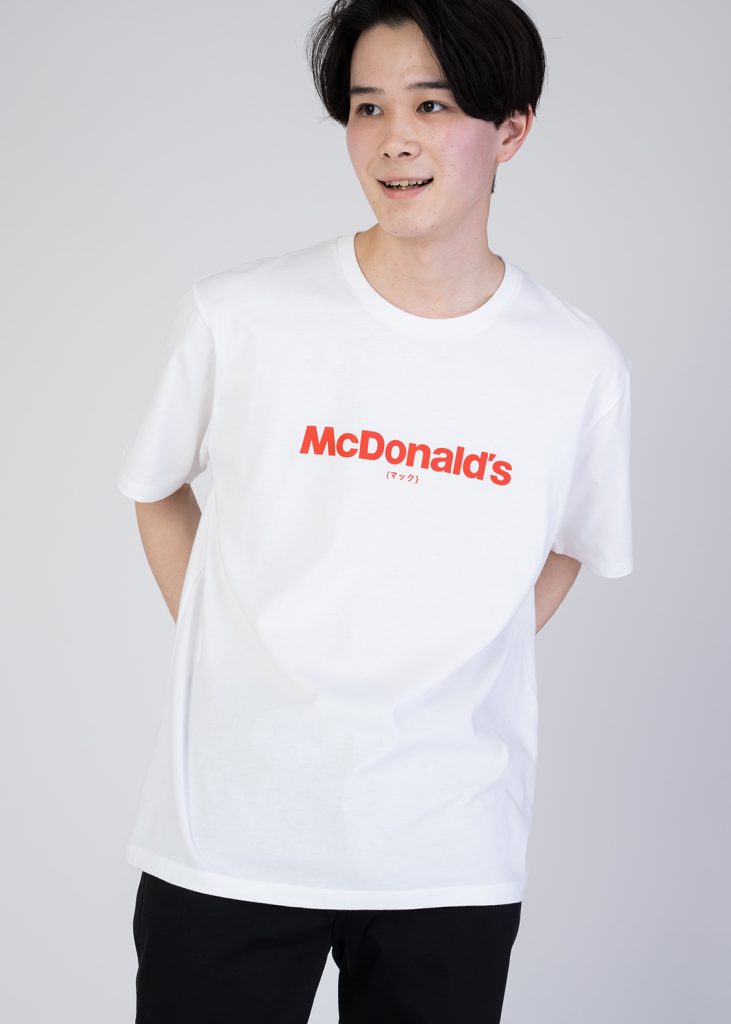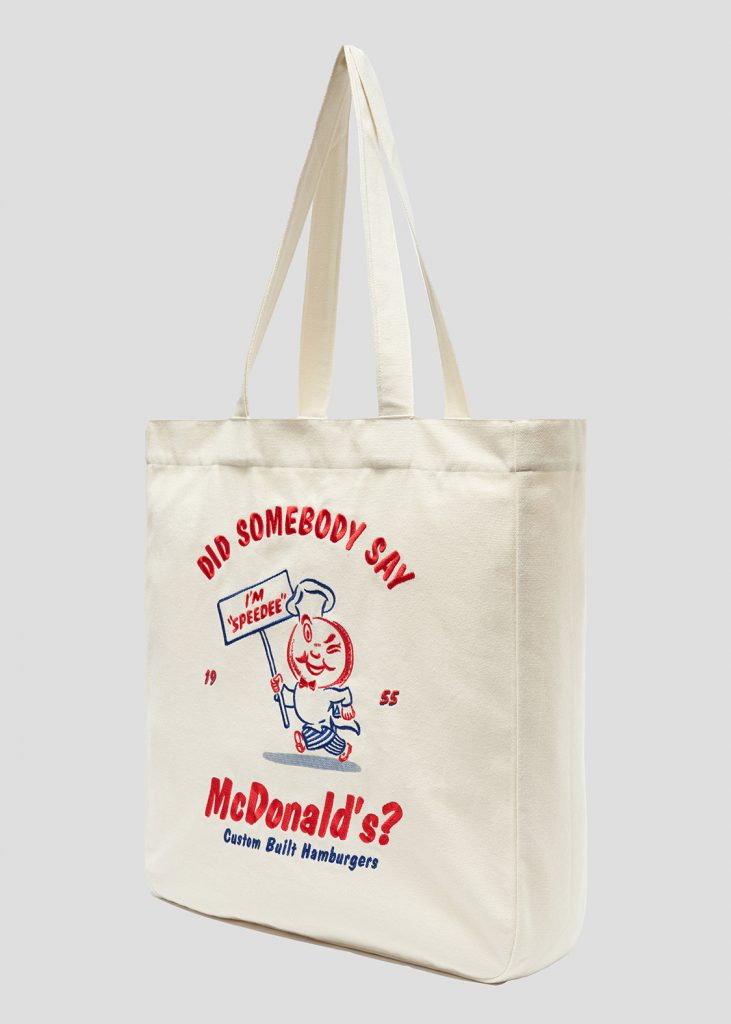 Products : Unisex clothing, Tote bags
Price Range:JPY 2,200 – 11,000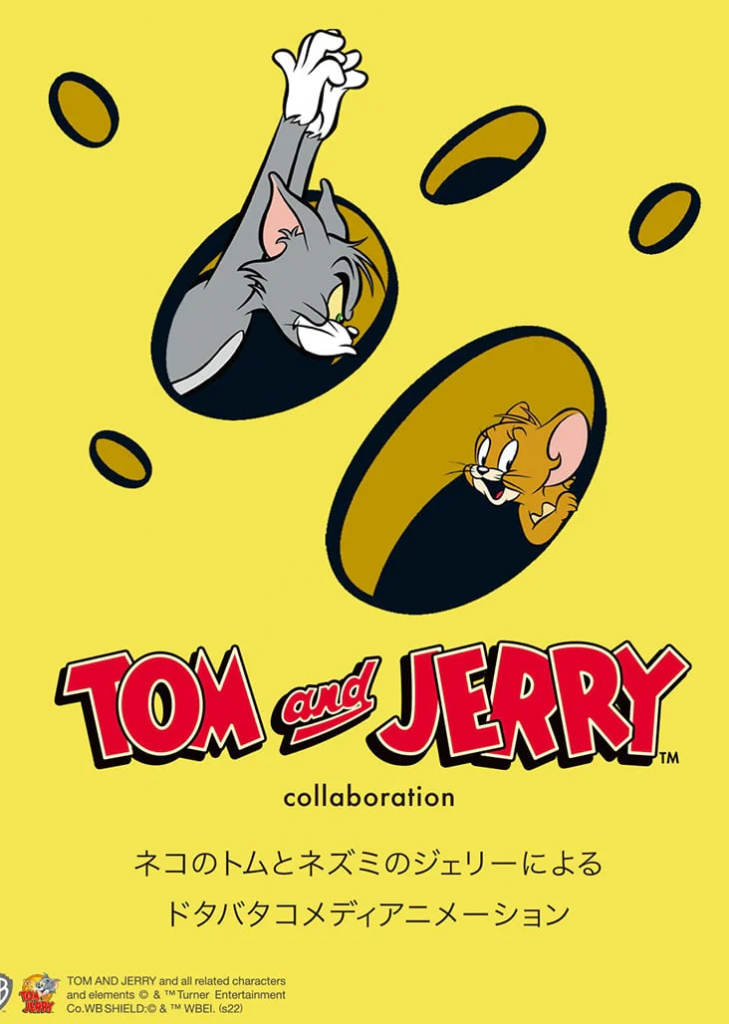 Tom and Jerry
Another classic comedy anime in which Tom the cat and Jerry the mouse are chasing each other all the time and playing around – it has become a well-loved cartoon around the world! If you're a fan of Tom and Jerry, you should check out these fun and unique designs by Graniph that will guarantee a laugh!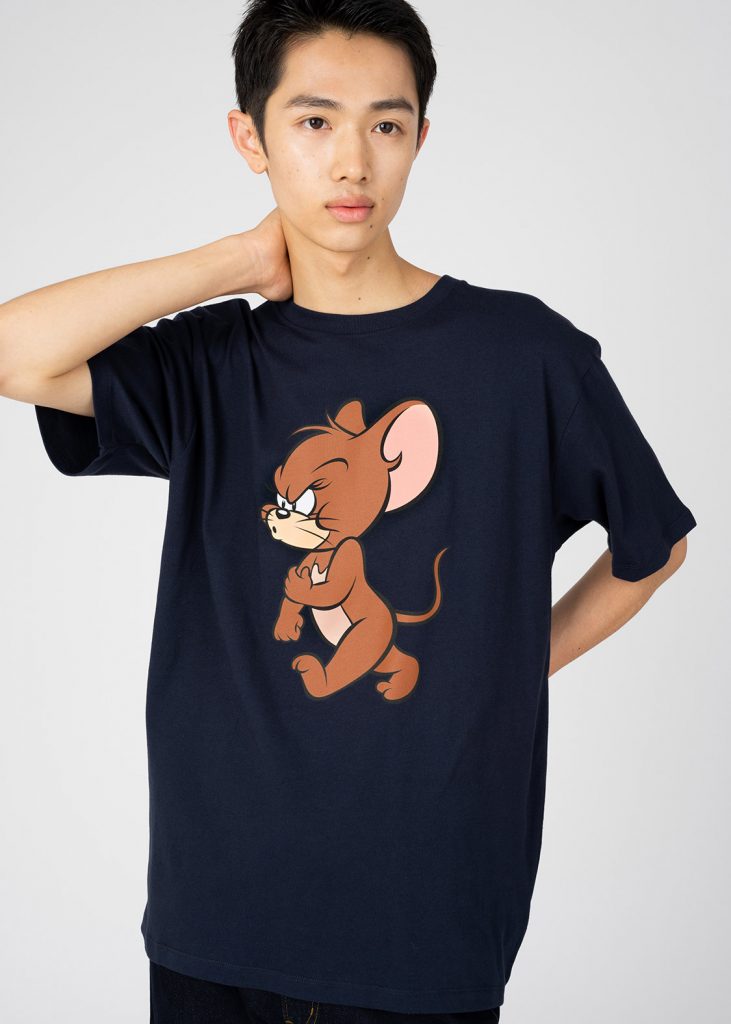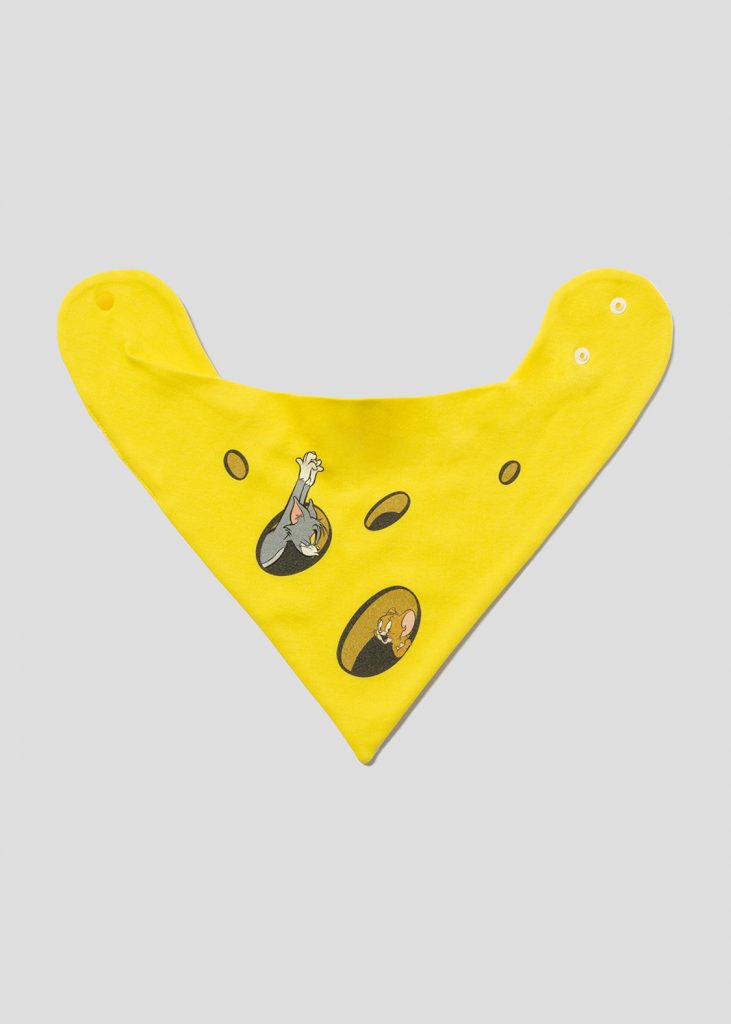 Products : Unisex clothing, Baby clothing, Bibs for baby
Price Range:JPY 880 – 6,900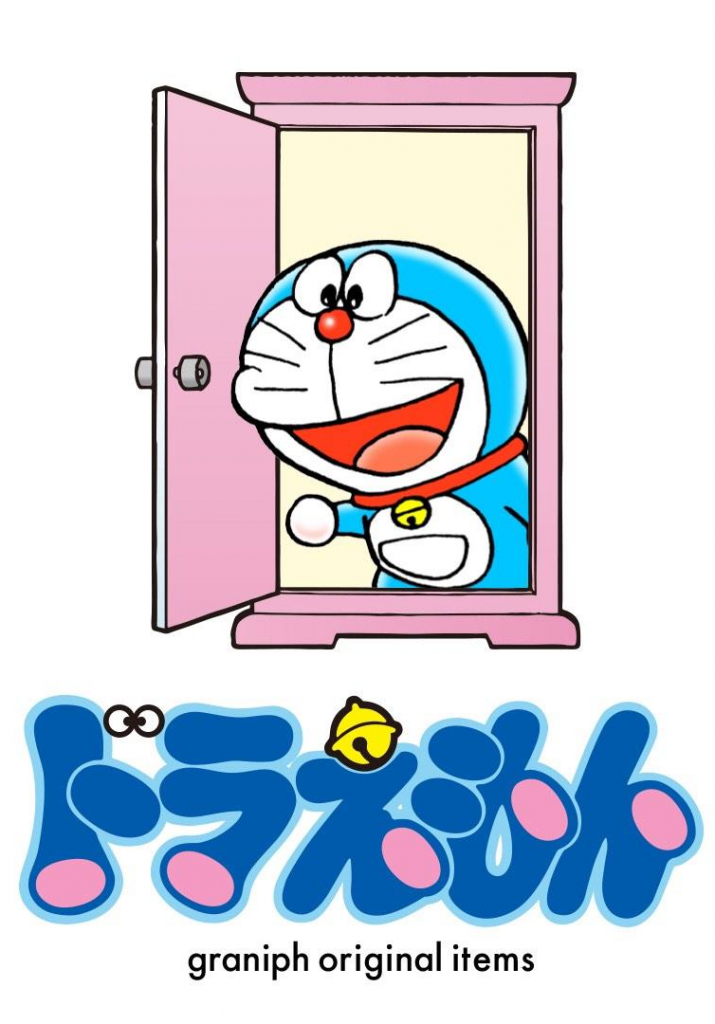 Doraemon
Doraemon – a childhood fantasy, is a cartoon about an earless robotic cat named Doraemon who travels back in time from future to help out a boy named Nobita Nobi; surely everyone knows Doraemon can pull out dreams from his 4D pocket on his tummy! If you love Doraemon, this collaboration is for you! You can get original Doraemon-themed T-shirts and tote bags from Graniph!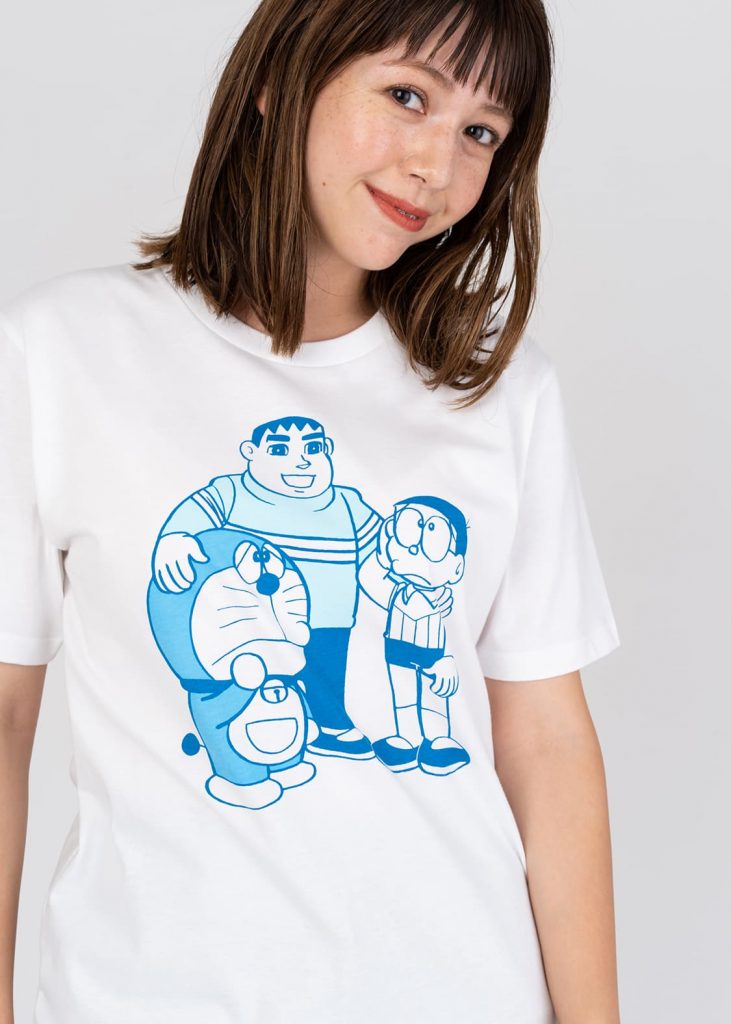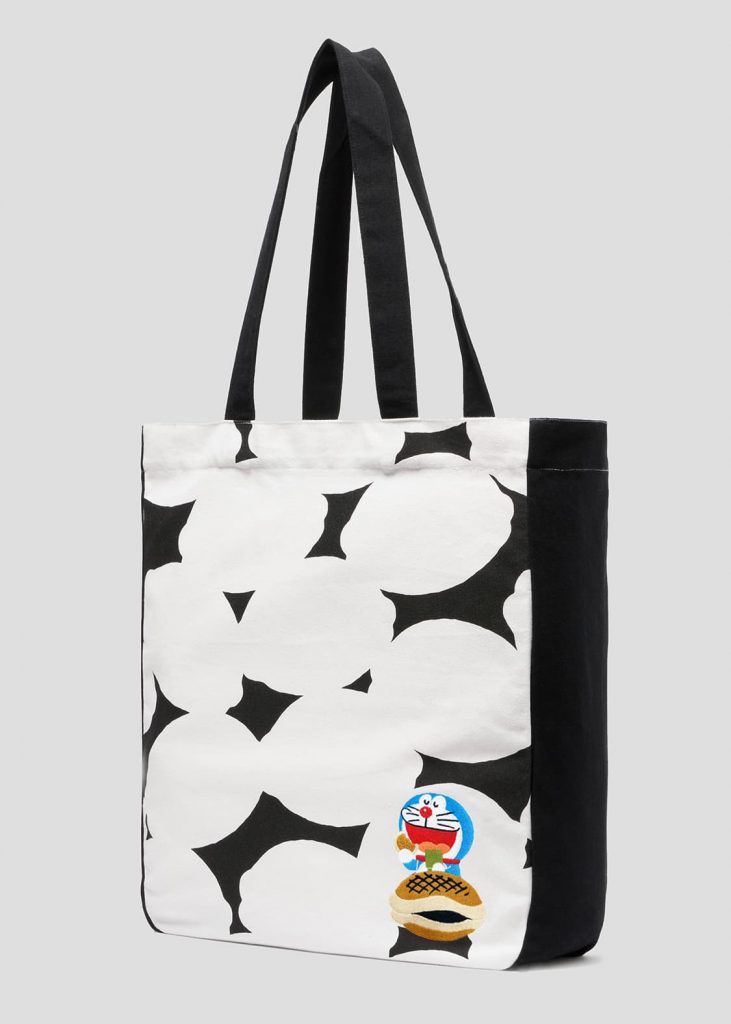 Products:Unisex clothing, Kidswear, Tote bags
Price Range:JPY 2,500 – 7,900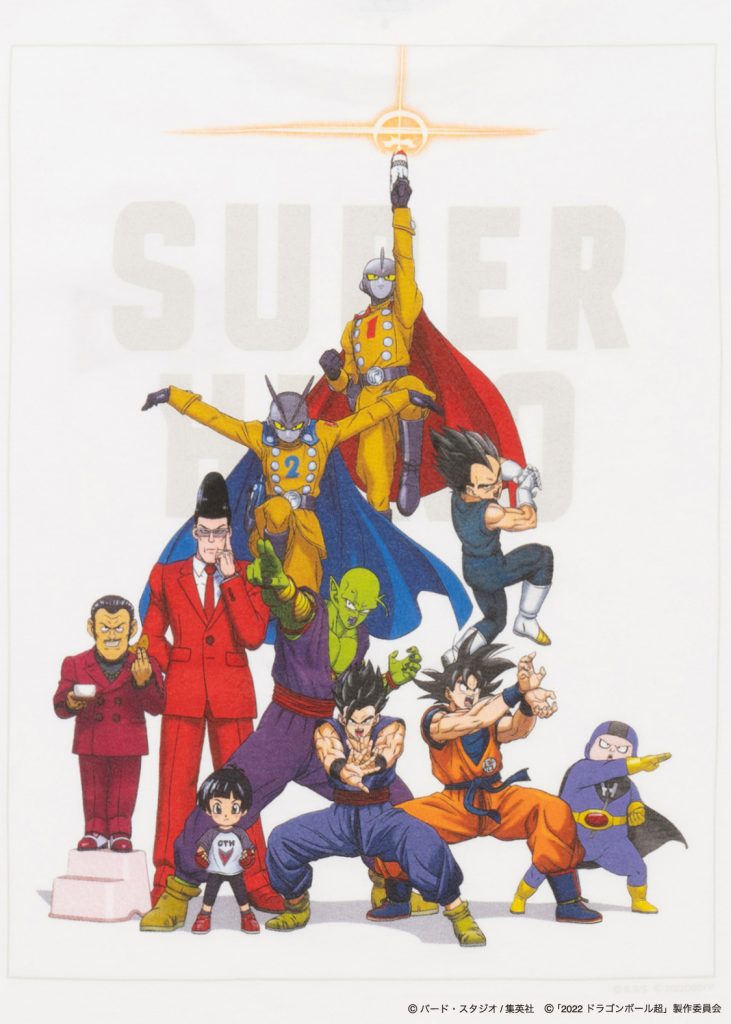 DragonBall
Dragon Ball is a Japanese TV anime based on Akira Toriyama's manga, which has been extremely popular and gained lots of appreciation from fans around the world over the years. With humorous and fun characters such as Goku, Bulma, Oolong and Yamcha, you will definitely enjoy these clothing with cute graphics! Apart from unisex t-shirts, you can get accessories like caps too!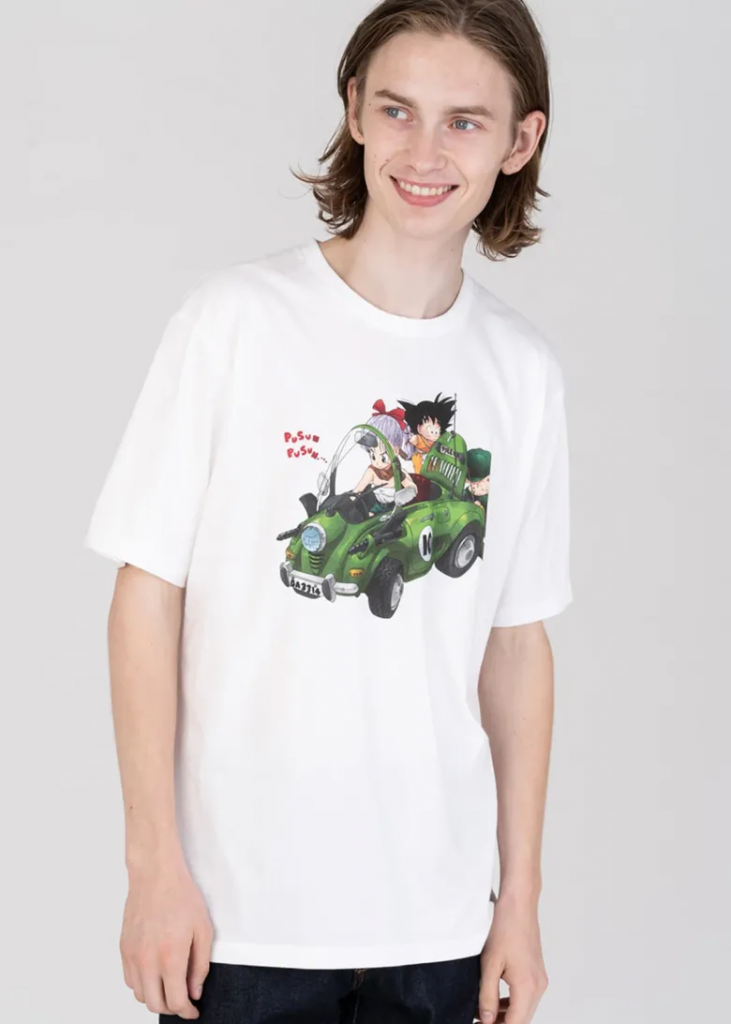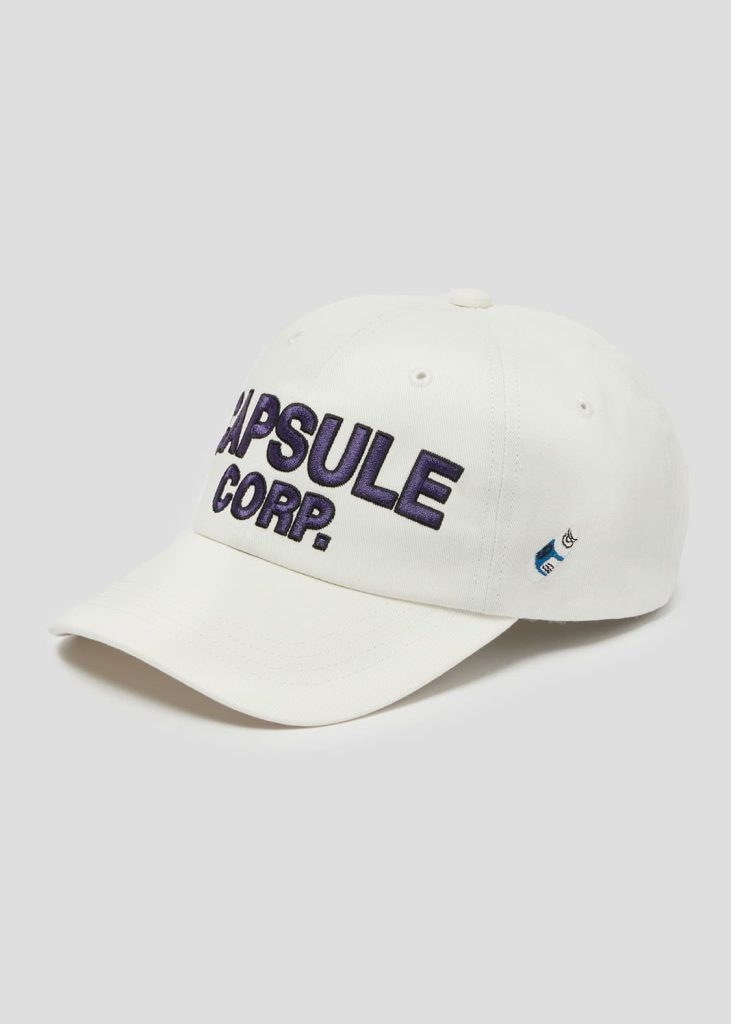 Products:Unisex clothing, Accessories, Tote bags
Price Range:JPY 2,500 – 11,000
How To Shop and Ship With Buyandship?
Although the official website of Graniph offers worldwide international shipping, the shipping and service fee are quite expensive. But it's a lot more affordable when you use Buyandship warehouse in Japan and enjoy our transparent international shipping service! Sign up as a Buyandship member to get a Japanese warehouse address now.
💡Step-by-step Tips for Shopping on Graniph:

Step 1: Remember to click unused WorldShopping service at the bottom of the page! Then you can use Buyandship's parcel forwarding service and ship to Singapore and save on shipping fees!

Step 2: Select your size on product page and click Add to cart!
But bear in mind that particular collaborations are exclusive and only available in Japan – this means you may need access to Japanese VPN in order to add specific items into your cart!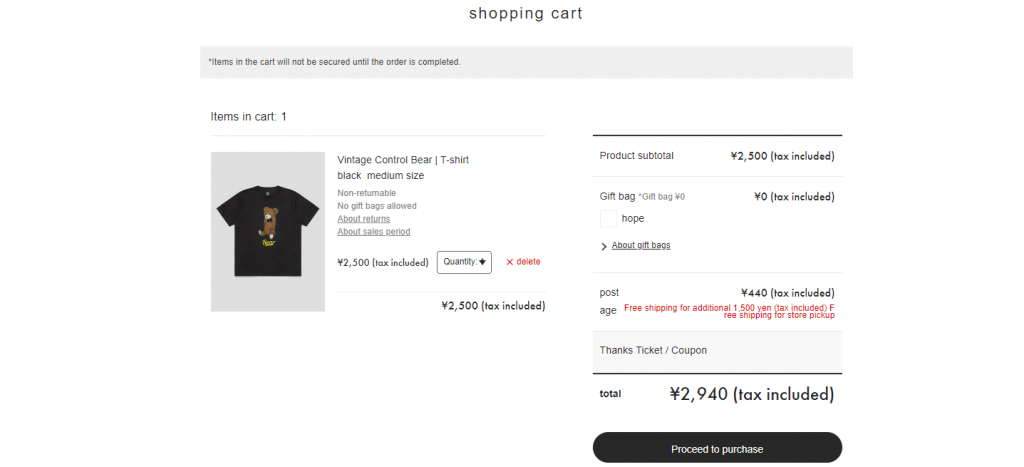 Step 3: Access your shopping cart through clicking shopping bag icon on top right corner!
Double check before clicking 'Proceed to purchase'


Step 4: You can either register as a member, or continue as guest and continue without registration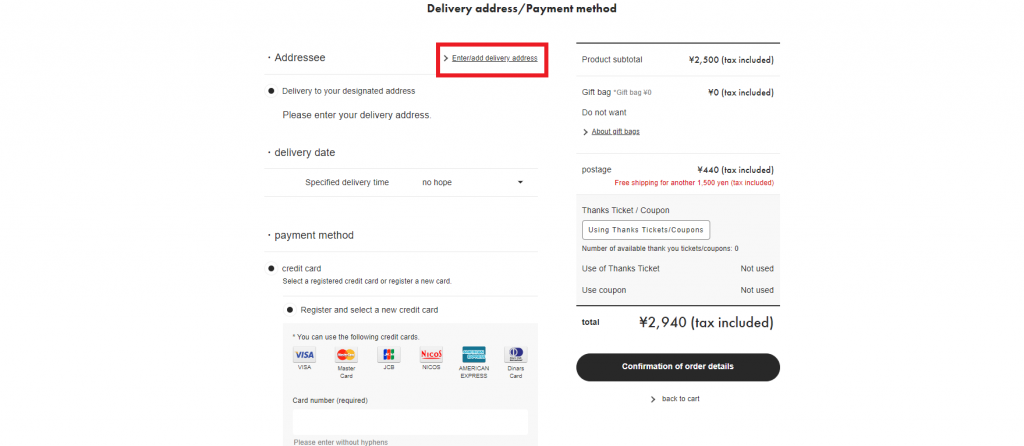 Step 5: Fill in Buyandship's Japanese warehouse address by clicking Enter/add delivery address, then fill in your credit card details (global credit cards accepted). Once finished click Confirmation of order details and double check your details. You're good to go!
How to Shop Abroad & Ship to Malaysia?
Step 1: Register as a Buyandship Member
Step 2: Enter the Nearest Warehouse Address as the Delivery Address
Step 3: Declare Your Shipment with Tracking Number
Step 4: Consolidate Your Shipments Upon Arrival at Hong Kong
Step 5: Wait for Delivery
Check Out the Comprehensive Tutorial on How to Use Buyandship
Sign Up to Get RM10 Off Your First Shipment and Access to Our Warehouse Addresses. Don't Forget to Join Our Official Facebook Group So You Can Share Shopping Tips & Latest Deals with Other Members!
Why Use Buyandship?
1. Enable You to Buy Anything from Your Fave Brands at a Lower Price
2. Access to Million of Products That Are Not Available in Malaysia
3. Save You Up to 80% on International Shipping
4. Reliable Service & Supportive Customer Service Team
5. Shipping Addresses in 11 Regions including US/UK/Japan/Korea and More
6. Flexible Shipping Options (DDU/DDP) to Provide Hassle-Free Overseas Online Shopping Experience